To the Student With Chronic Illness Who's Not Graduating 'On Time'
---
A year ago I watched most of my high school class of 2011 graduate college. Over the last week, the remaining students received their diplomas. I am genuinely happy for them, but that happiness is quickly replaced by bitterness, jealousy and anger. I should be closing that chapter with them, but my chronic illnesses don't care about the plans I had for my life.
It will take me twice as long as my peers to finish college. This fact has caused me sleepless nights and ongoing devastation. However, when I look back on the real education I have received in the last five years, I realize I wouldn't change my situation even if I could.
I have spent nearly two of the last five years hospitalized. There have been countless surgeries, infections, and dead ends. There were so many times where I thought we were turning a corner only to be thrown to the ground again. Each time I had to pick myself up and start over. These setbacks taught me that I am resilient, much more than bouncing back from a bad grade ever could.
I remember the night a gastrointestinal doctor came into my hospital room to discuss feeding tube options with my mom and me. Terror overtook every inch of my body.  That feeling was replicated too many times over the next five years. Whether it was while I was being wheeled into an operating room or transferred to an ICU, that fear would find its way back to me. Now I know that I can overcome anything that frightens me, because no presentation in front of the class will ever fill me with more dread that I've already experienced.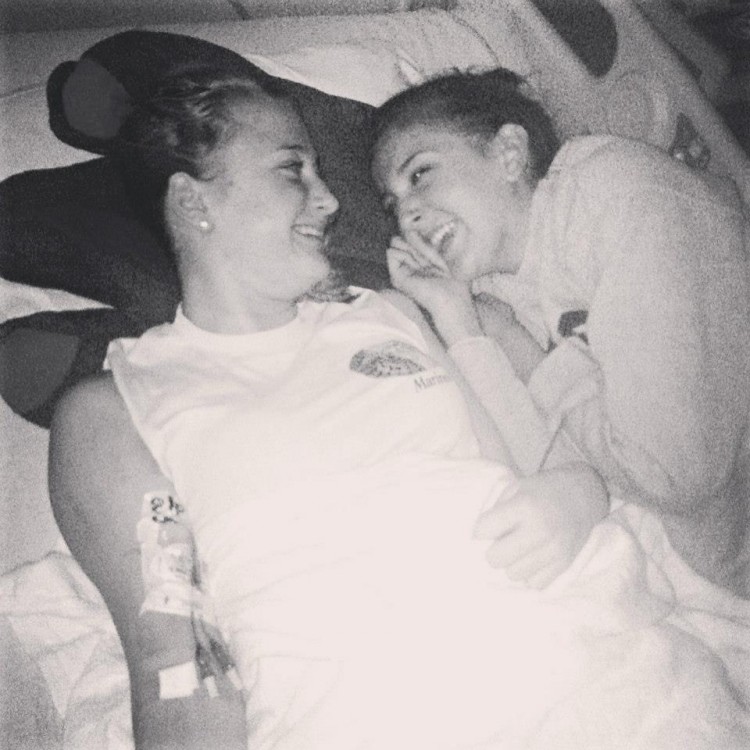 You lose friends when you are sick. Illness isolates you from your former life and it is no longer an easy task to keep up a social schedule. For many years I hated the seclusion and felt left out. Now I realize that this was the best gift I could've been given. Sometimes people fade out of each other's lives, and now I realize that's OK. Ten years from now, I will remember that my parents spent more nights in plastic chairs than their own bed. I will remember the friends who learned how to draw up my medications. I will remember that my sister chose to spend one of her birthdays in the hospital just so she could spend it with me. When you are at your lowest, the people you need in your life won't be the ones you hung out with at parties.
A few years from now I will walk across a stage to receive my college diploma. It won't matter that I am older than the rest of my class. It won't matter that I failed a test because brain fog appeared with a vengeance. It won't matter that I had to take a semester off because surviving was more important. I will know that I am capable of so much more than any healthy person can comprehend. I will have received an education greater than any degree.
The Mighty is asking the following: Write a letter to anyone you wish had a better understanding of your experience with disability, disease or mental illness. Check out our Submit a Story page for more about our submission guidelines.