12 Comfy Clothing Brands With Dressier Alternatives to Pajamas
---
Having a chronic illness means you may spend more time in your pajamas than the average person. Fighting through flares, hospital stays and chronic pain requires clothes that are soft and stretchy — the last thing you want is for your clothes to make you feel even more uncomfortable. But wearing PJs all day can get boring, and even impractical. What if you have friends or family over or need to take your dog out or run a quick errand? Plus, "dressing up" even a little can do wonders for your mood and outlook.
For the days when you need to feel like you're wearing pajamas, but don't necessarily want to look like you're wearing pajamas, you'll need soft, comfy options with just enough style to give you confidence (and don't make you look like you just rolled out of bed, even if you did!). We asked our Mighty community what clothing brands they recommend that offer options that are as comfortable as pajamas but "dressier." Check out their go-to brands below, and let us know your favorites in the comments below.
1. Agnes & Dora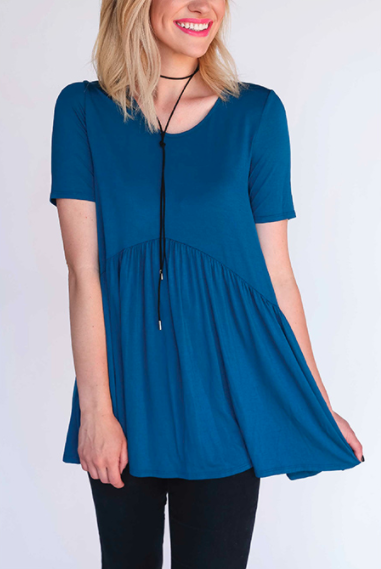 Agnes & Dora was founded by the niece of LuLaRoe founder DeeAnne Stidham, and the company operates in a similar way (clothes must be purchased directly from sales representatives, not on the website or in a store). The brand specializes in colorful leggings and patterned, loose-fitting tops and dresses.
"Agnes & Dora leggings and tunics! Super comfy, feels like pajamas. But incredibly in style! My gastroparesis makes it so my clothes need to be stretchy and flowy," Megan Marjorie said. "I'm a super-into-style vain 22-year-old so there was no way I was going to wear anything that wasn't 'in.' Agnes & Dora completely solved my problem!"
Buy Agnes & Dora from a retail representative near you.
2. Target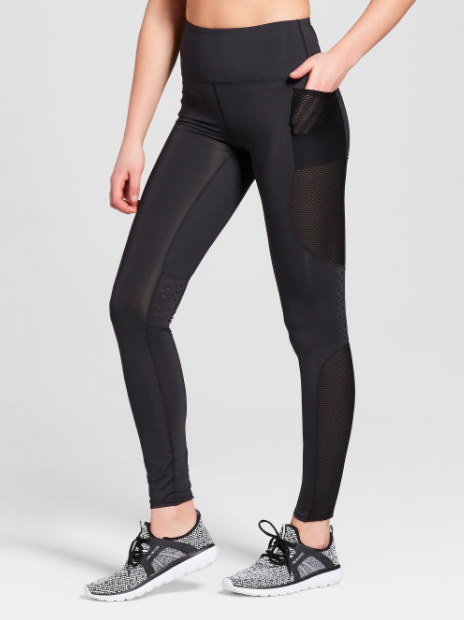 In addition to affordable, comfy styles in their regular men's and women's sections, Target also offers activewear that is comfortable for lounging but also stylish enough to wear out.
"I love Target's workout pants! They have a ton of legging styles that sit above my belly button which is the only comfortable place for me to have pants sit," said Alison Sarver.
Buy the leggings featured above for $39.99 from Target.
3. UNIQLO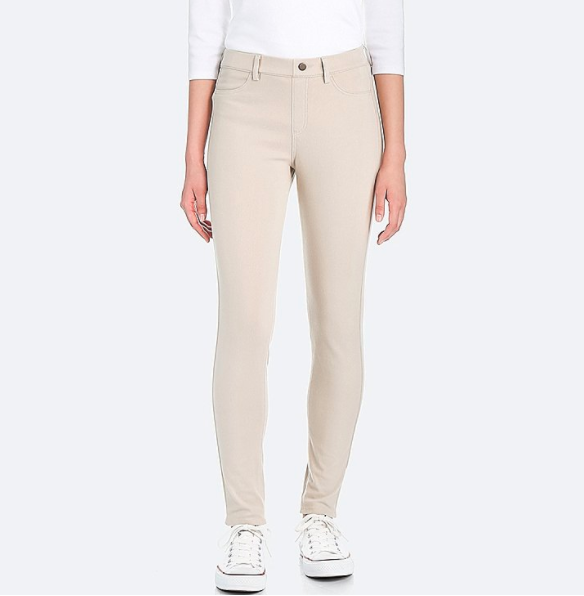 UNIQLO has a large selection of basics that are still dressy enough to wear out, in a wide variety of colors so you can easily mix and match.
"When I want to feel like a more 'normal' person out in public, I wear UNIQLO leggings. They're inexpensive and have a more tailored look (belt loops, real pockets in the back). They also hem them for free in the store," said Kathleen Hanney-Cerquone. "I have six pairs in different colors."
Buy the leggings featured above for $29.90 from UNIQLO.
4. Old Navy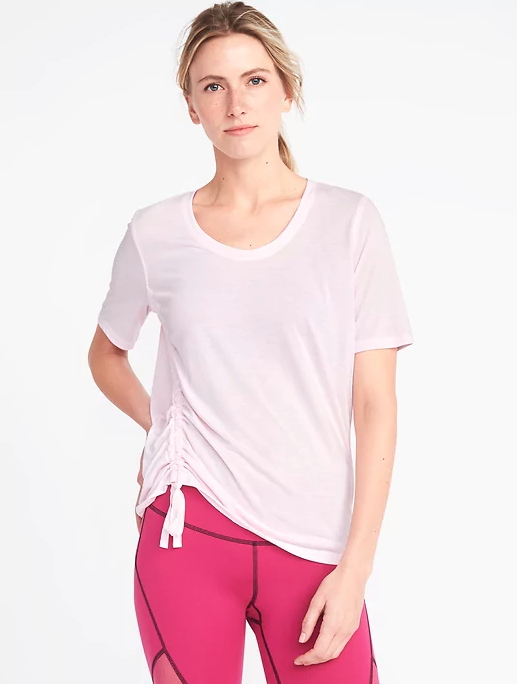 Like UNIQLO, you can find a huge selection of T-shirts, leggings and swingy dresses and skirts at Old Navy, in fabrics that make them comfortable enough to be pajamas but with enough style to wear them out of the house.
"Old Navy has a lot of super comfortable leggings and yoga pants. They are soft and stretchy and you can buy compression leggings from them online. It's cute and affordable which I love," said Patricia Guidice. "It helps being a college student with fibro, I can look like I put some effort into my outfit and still be comfortable sitting in class."
Buy the shirt featured above for $15 from Old Navy.
5. Land's End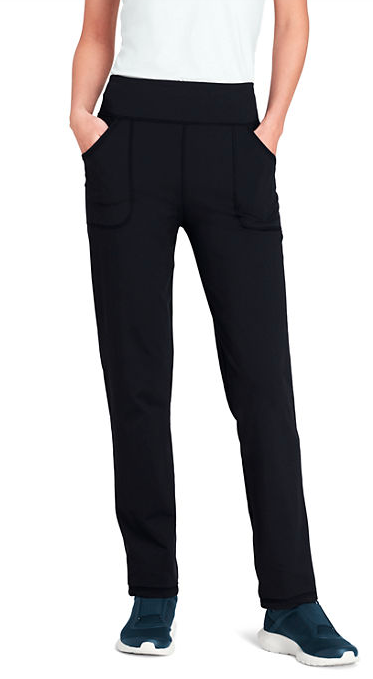 Land's End's activewear collection includes tanks, T-shirts, polos and pullover sweatshirts, as well as some pant and short options that have built-in SPF.
"Land's End activewear. I can wear most of it to work and look presentable," Debby Rittenbaugh Brown said. "A bonus for me is the SPF in the clothing, since my medications cause me to fry in the sun even while sitting indoors next to a window."
Buy the pants featured above for $64.95 from Land's End.
6. Victoria's Secret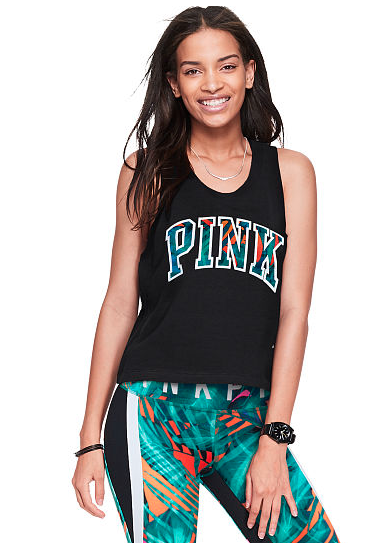 Check out Victoria's Secret for fashionable PJs, and look to its Pink and Victoria's Sport lines for "street" and activewear for dressier options.
"Victoria's Secret athletic and lounge wear… Plus I do own a ton of their sleepwear. I call them my migraine uniform, has to be comfortable and cute," said Dawn Raymond.
Buy the top featured above for $26.95 from Victoria's Secret Pink.
7. Athleta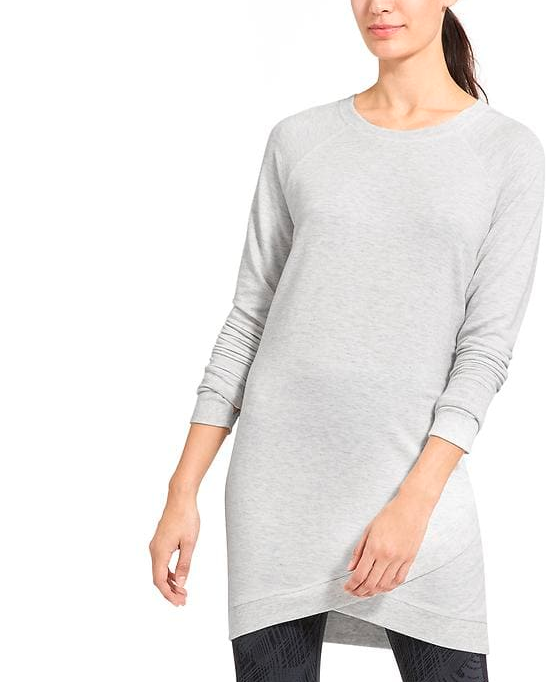 Athleta focuses primarily on activewear, which means looser-fitting pieces (or tighter items, if that's your preference) can double as PJs but are also "dressy" enough to wear in front of guests at home or out on an errand or even work.
"Athleta, a lot of their clothes are super comfy but I can easily wear them to work in a casual work environment. Leggings, tunics or pants with extra elastic in the waistband," recommended Jennifer Lavender Braun.
Buy the dress featured above for $42.97 from Athleta.
8. Lou & Grey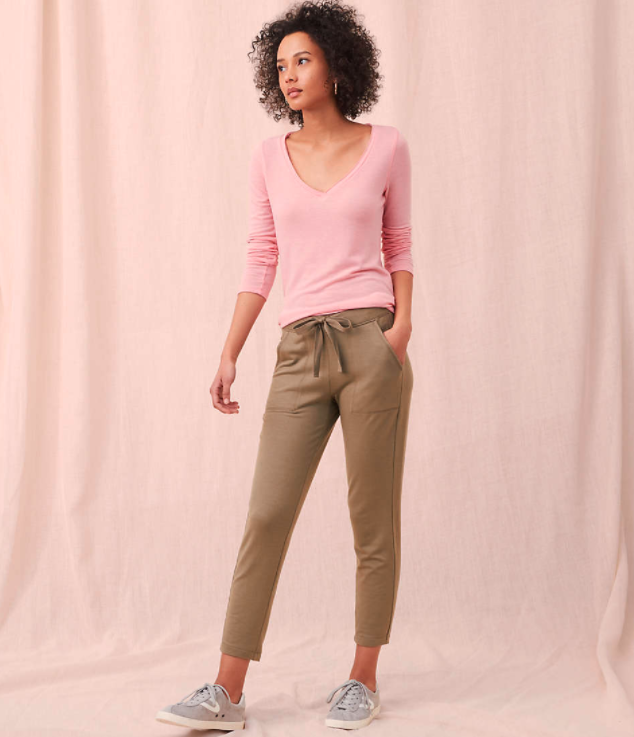 Find soft sweaters, tailored sweatpants and T-shirt dresses at Lou & Grey, a casual line from Ann Taylor LOFT.
"Ann Taylor LOFT has a great line of super soft and comfy clothes called Lou & Grey. Love them!" said Lisa Osantowski.
Buy the sweatpants featured above for $69.50 from Lou & Grey.
9. Torrid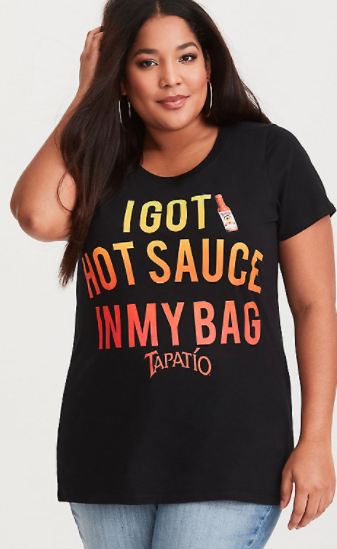 Not everything at Torrid is meant to be worn as loungewear. But the brand offers a large selection of graphic T-shirts, leggings and sleep sets, so you're bound to find something comfy and cute (and in a great selection of sizes).
"I like Torrid's graphic tees and I get them in a bigger size so they look like a pajama shirt. But they are cute and I wear a tank under it so you can't see my bra through the arms of the shirt and I wear a pair of their leggings under it," said Amber Miller. "I love Torrid!"
Buy the T-shirt featured above for $20.94 from Torrid.
10. Cuddl Duds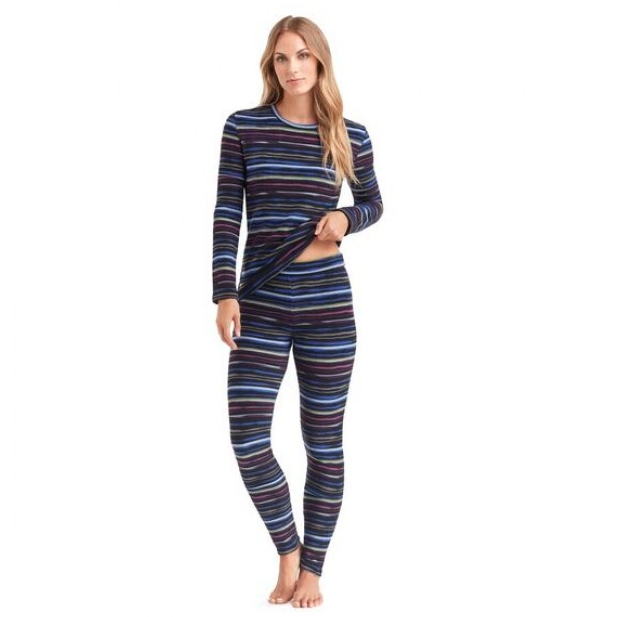 You won't find super-trendy designs and silhouettes at Cuddl Duds, but you will find soft leggings, sweats and shirts with a variety of sleeve lengths, in colors that keep the looks casual while not too "pajama-y." The ClimateSmart line is specially designed without any bulk, and meant to be worn all day. You can mix and match colors and patterns for a less "matchy" look.
"ClimateSmart by Cuddl Duds! Fleece leggings and shirts, super comfy! I get them from Walmart, sometimes I can find them at Target," said Ava Williams.
Buy the shirt and leggings featured above for $28 from Cuddl Duds.
11. American Eagle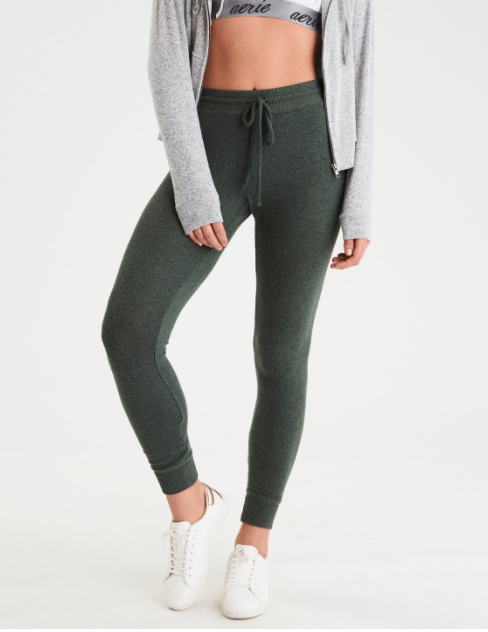 American Eagle has a surprisingly large selection of "comfortwear," including palazzo pants, leggings, sweaters, T-shirts and joggers that are appropriate when you're out, but cozy enough to sleep in.
"Sweater leggings from American Eagle. They are so much comfier than regular leggings but come in really cute prints that are acceptable to wear out!" said Hannah Ritchie.
Buy the leggings featured above for $19.97 from American Eagle.
12. PrAna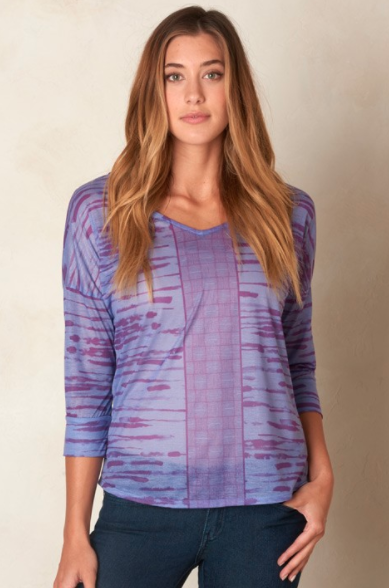 PrAna is an activewear brand, which means you'll be able to find plenty of leggings and tunic-style tops. PrAna also offers sweaters and yoga pants that aren't leggings (think boot-cut and cropped).
"I love PrAna! They have so many pants that aren't leggings (even though they have the best leggings I've found) but the nicer pants have wide elastic waist bands, and they can fit me as my weight constantly fluctuates. A little more expensive, but I think a few pairs are worth it!" said Hannah Derrick.
Buy the top featured above for $29.50 from PrAna.
Originally published: February 24, 2018