25 Binge-Worthy Shows to Watch on Netflix When You're at Home With a Chronic Illness
---
When your chronic health condition leaves you unable to leave the house all day, one of the first things many people turn to for entertainment is Netflix. Getting comfortable on the couch or in bed and turning on a show might be all you're up for some days (and that's totally OK). A great show can distract you from your symptoms or lift your mood; even if it doesn't, some people find that it's soothing to have on in the background and can give you a way to pass the time that doesn't cost many spoons.
Because it's not always easy to sift through the hundreds of shows available on Netflix to find the ones worth binging on, we asked our Mighty community to share their recommendations. Below you'll find the shows they turn to on the days they're at home due to their chronic illness (all are available for streaming on Netflix USA) — from fantasy epics to comedies to supernatural dramas. Not all these shows get it "right" every time, especially when covering medical dramas, but they can all be entertaining regardless. Let us know what shows we missed in the comments below.
Here's what our community told us:
1. "Star Trek"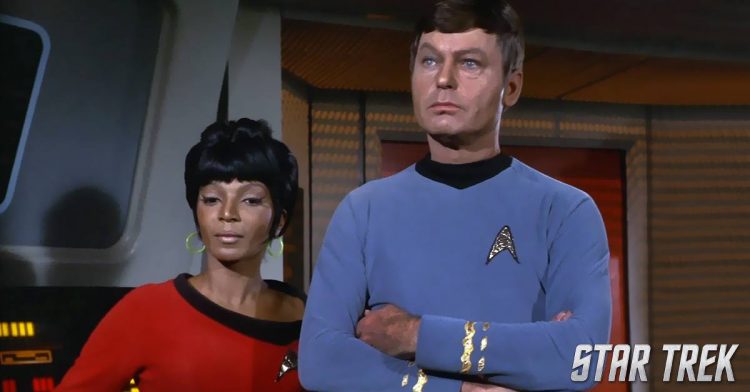 "I love shows like 'Star Trek' and 'Merlin.' I watch sci-fi or fantasy-based shows because there often isn't anything I can relate to my illness so it doesn't remind me of it. It makes me more able to escape my struggles and get lost in the show. This is incredibly helpful for painsomnia or when I am immobile and unable to do much for my symptoms." — Jill B.
2. "Chasing Life"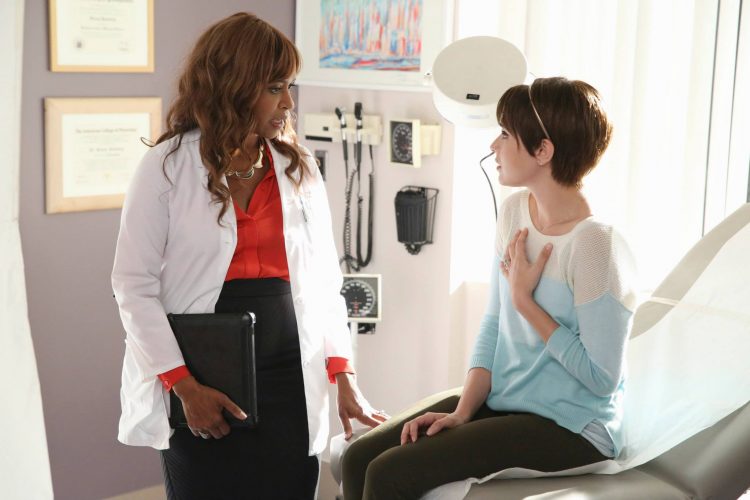 "'Chasing Life' because it is about a young woman trying to beat cancer. It really hits home when you are struggling with chronic illness. Very compelling and hits you right in the feels." — Christy D.
3. "Arrow"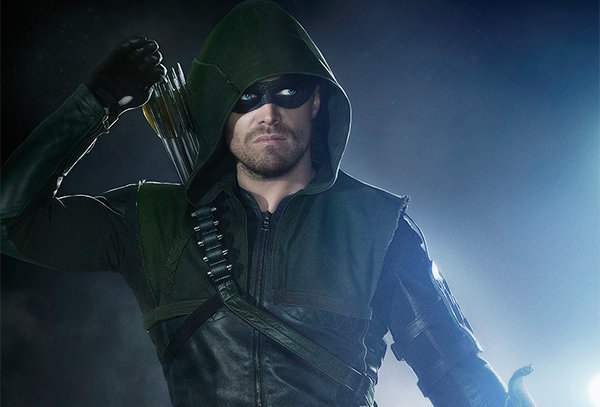 "I find shows where people are leading double lives something that I can lose myself in, because chronic disease often feels like you're leading your own double life. The life you lead out in public when you're trying to be OK enough to get by and the life you lead at home trying to manage symptoms." — Laura C.
4. "Parks and Recreation"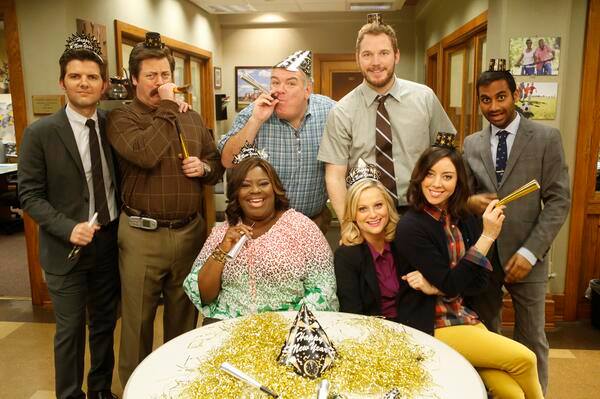 "'Parks and Recreation' is always a great series to binge. No matter how bad I feel, this show always makes me feel better." — Christa R.
5. "Call the Midwife"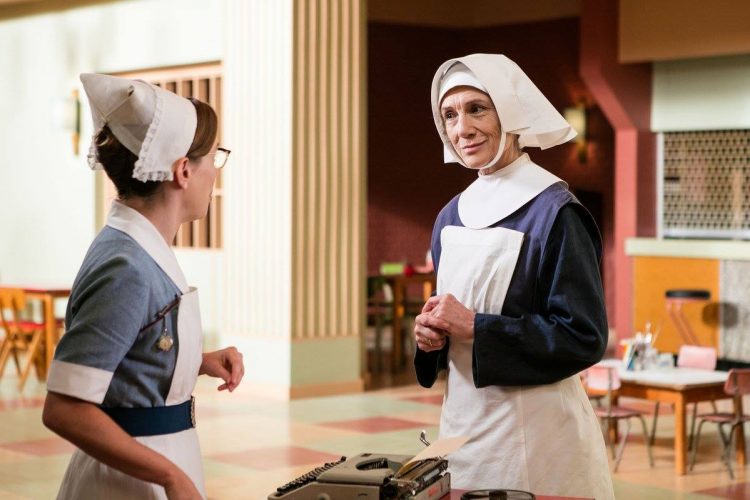 "I love 'Call the Midwife!' I used to work as a nurse and it makes you use your brain. I love the historical aspect as well. The characters are addicting plus there are like eight seasons, so fills up a lot of time." — Molly K.
6. "The Office"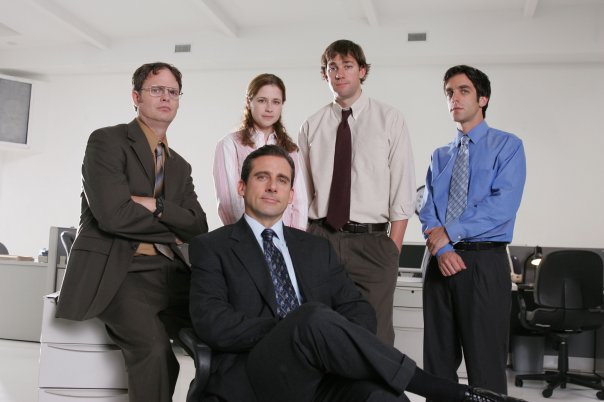 "I can relate to all of the characters and storylines at some point. It makes me laugh and takes my mind off my pain. As soon as I've finished the series, I start it again because it's become a part of me now." — Ashley W.
7. "Grey's Anatomy"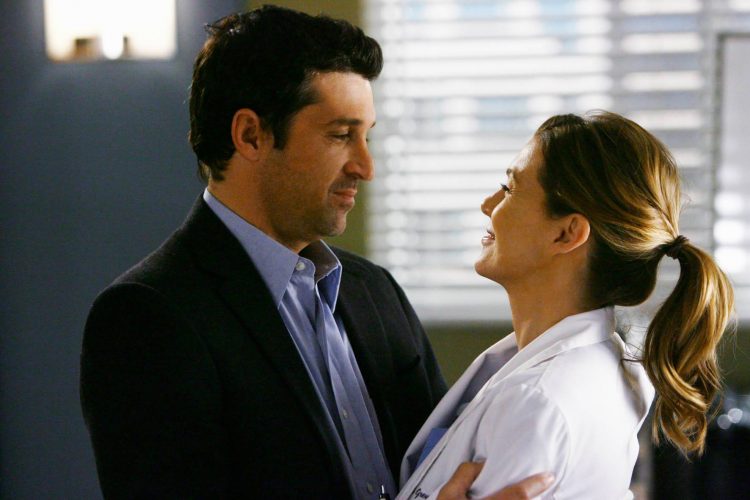 "'Grey's Anatomy' is one I'm binging now. They mention lymphedema (one of the chronic diseases I battle) on the show in seasons eight and nine. It's so well-written that most times I feel they really know my hurts as a patient." — Marie A.
8. "Ozark"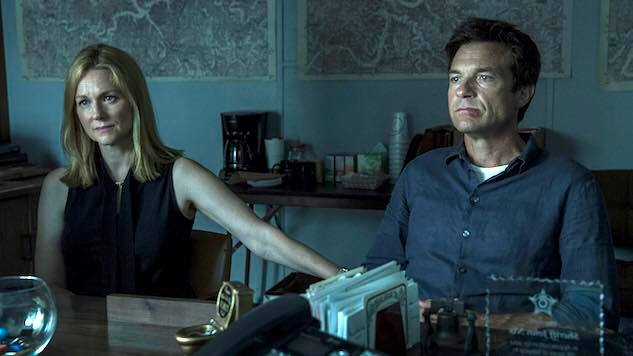 "Because it makes me realize it could be so much worse… plus it's an amazing show!" — Jenn M.
8. "The Walking Dead"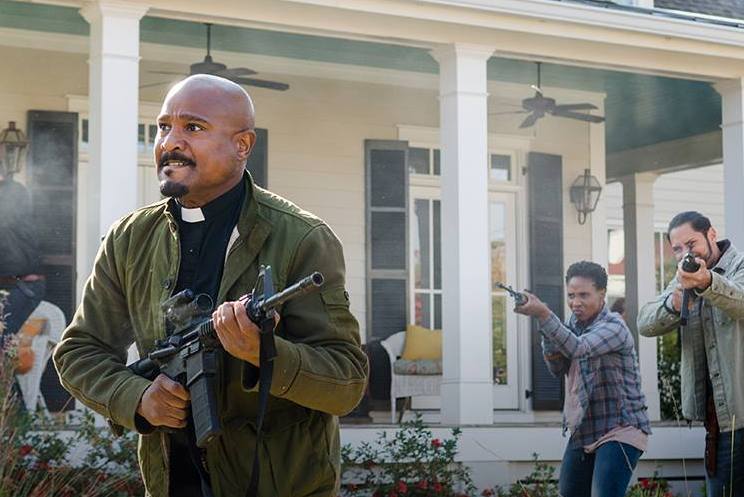 "Absolutely one of my favorite shows because it's entertaining as heck, but also because it shows how important fighting adversity is, no matter what." —Shannon F.
9. "Jane the Virgin"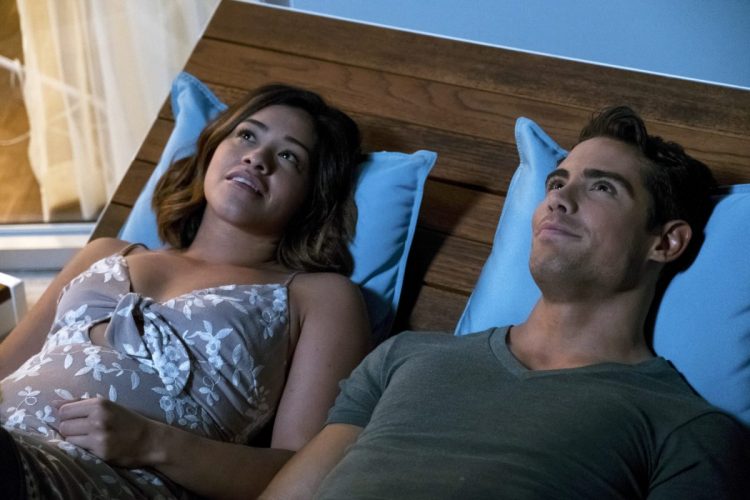 "'Jane the Virgin' is one of my favorite feel-good shows. It has all of the elements of life — loss, love, success, all with a comic twist." — Renee G.
9. "Schitt's Creek"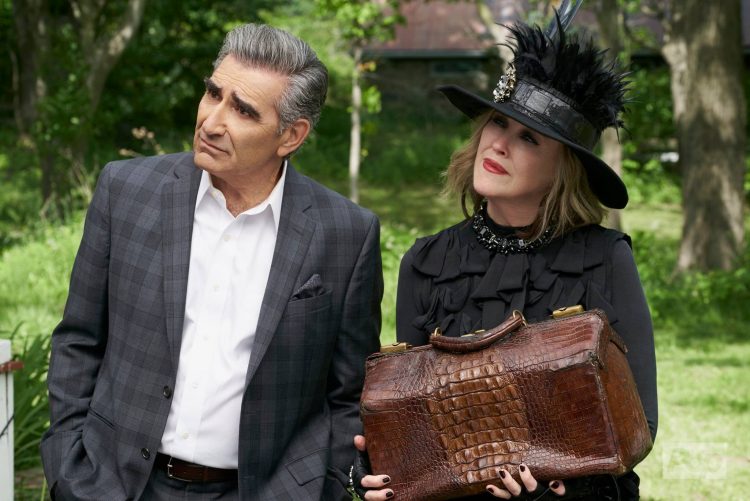 "If you want to laugh, I recommend 'Schitt's Creek.'" — Kathryn L.
10. "Shameless"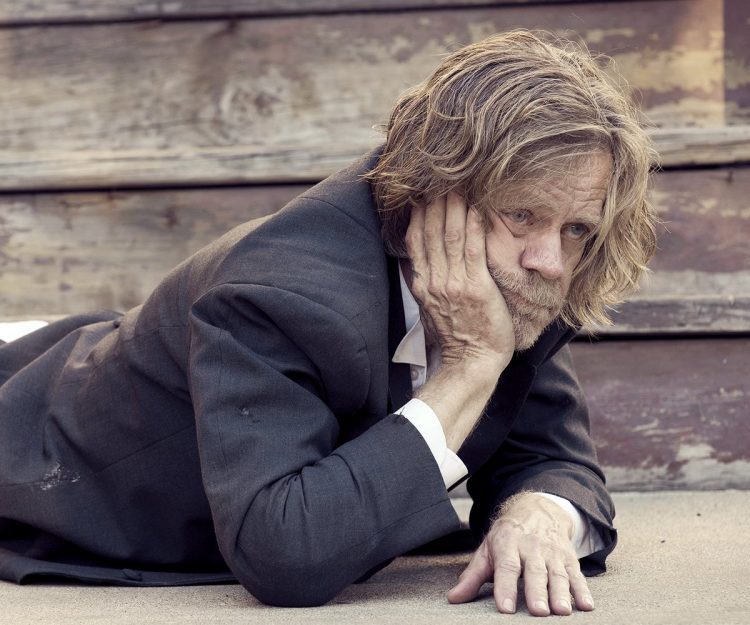 "'Shameless,' because 1. It's amazing and 2. It has so many seasons! Therefore I can binge it for a long time. I like the consistency." — Mallie K.
11. Documentaries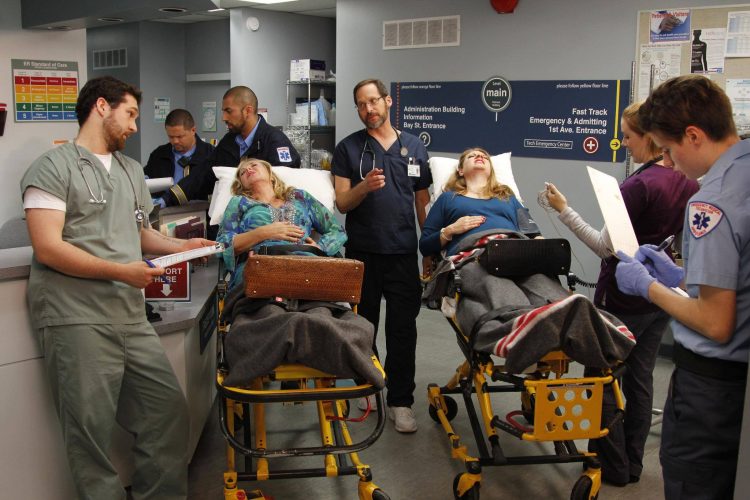 "I like binge watching documentaries. Everything from 'What the Health,' 'Cowspiracy,' to [shows about] the Oklahoma city bombing, to aliens, and adoption. I also like stuff like 'Untold Stories of the ER' [pictured above]." — Belle G.
12. "The Night Shift"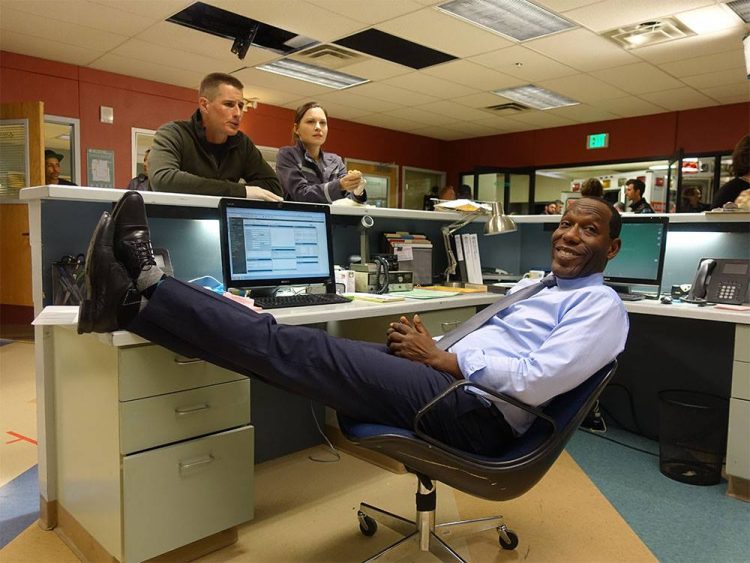 "I started watching 'The Night Shift' and it is actually fun to watch because of the medical terms they used and I even saw one girl on there that had a similar chronic illness! I recommend this show when anyone is having painsomnia."
13. "Unbreakable Kimmy Schmidt"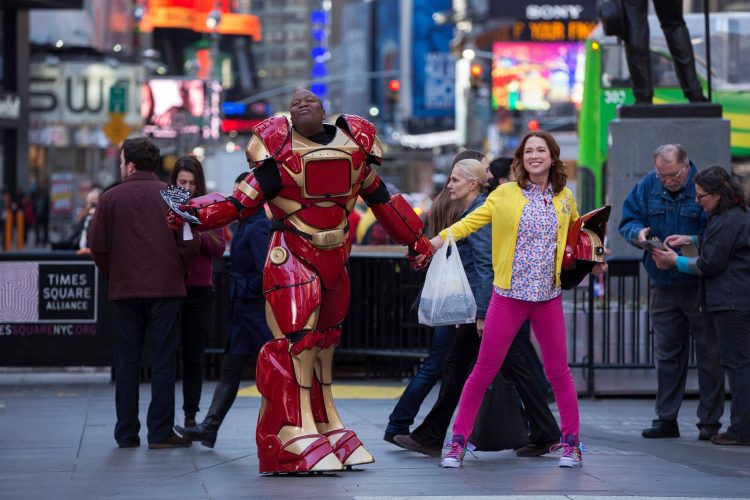 "That show is endless giggles at absurdum. Great pick me up." — Sara M.
14. "Heartland"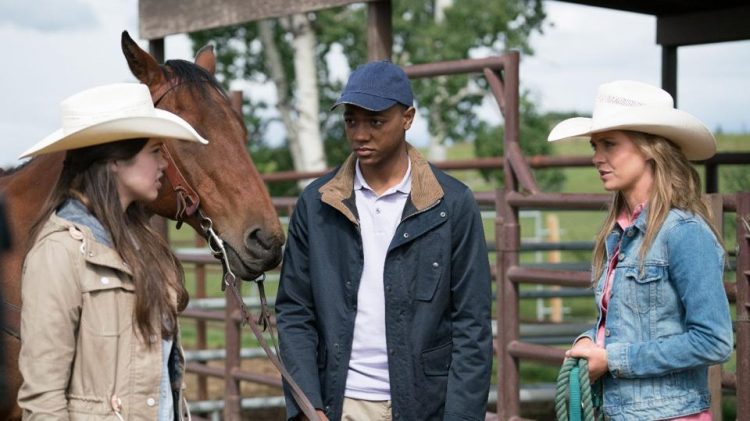 "It has a continuing storyline in each episode so you feel like you get to know the characters. And it's just a sweet show. It's about horses. I like it because of the continuing storyline and how you can actually see the younger characters 'grow up.'" — Sierra Rose B.
15. "Friends"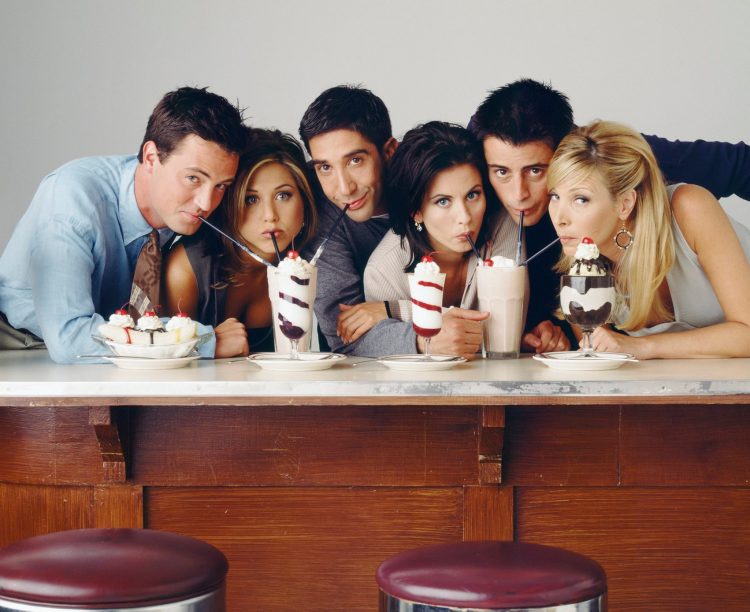 "I love rewatching shows like 'Friends.' I always need something that is light-hearted and funny, to be my spirits up when I'm not feeling well. Also I find it helpful to watch something I've already seen before, as I rarely have the mental energy to focus on a new show." — Alicia T.
16. "The Great British Baking Show"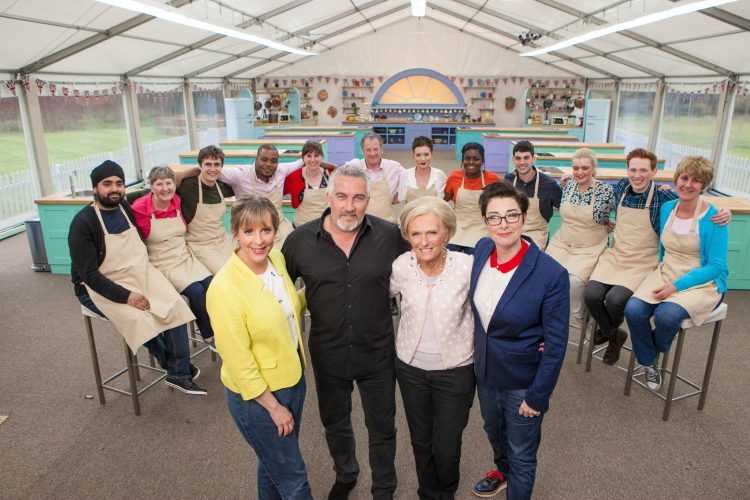 "For when you want to just be at peace." — Holly E.
17. "Royal Pains"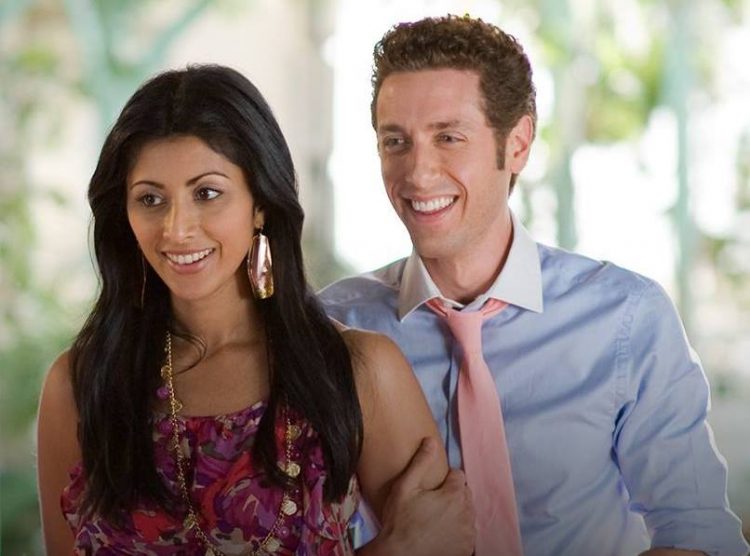 "The show follows the professional and personal life of a concierge physician in the Hamptons. It's very comforting to see a doctor be so caring while solving unusual medical mysteries." — Ern L.
18. "Nurse Jackie"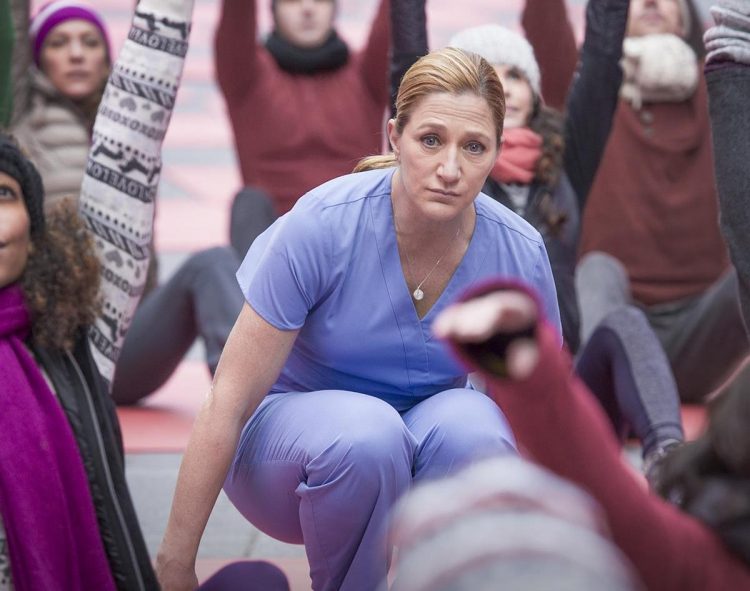 "As a former nurse and current patient, I thought it was interesting to see the behind-the-scenes of the hospital setting, as well as really fascinating to see how the diversion process works (and is skirted)." — Meemaw J.
19. "Breaking Bad"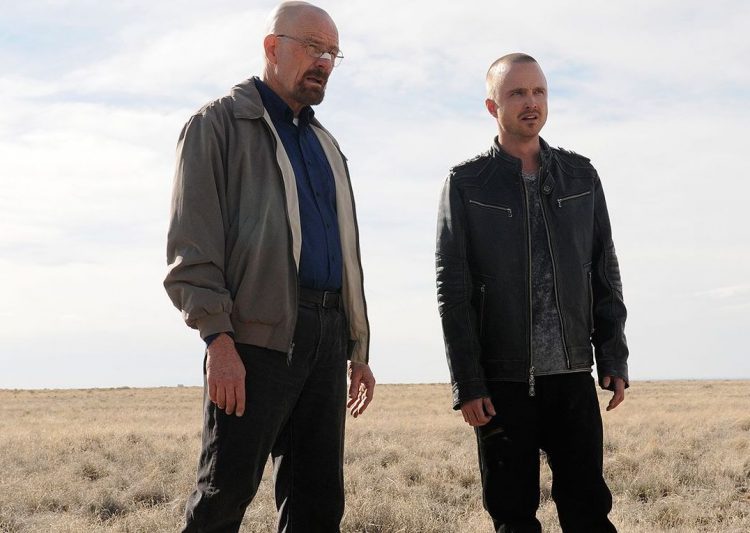 "'Breaking Bad' will always be one of my favorites because the fight against insurance strikes a cord. I'm not saying how Walter White makes money is appropriate, but I understood. I love that series." — Marie A.
20. "Hart of Dixie"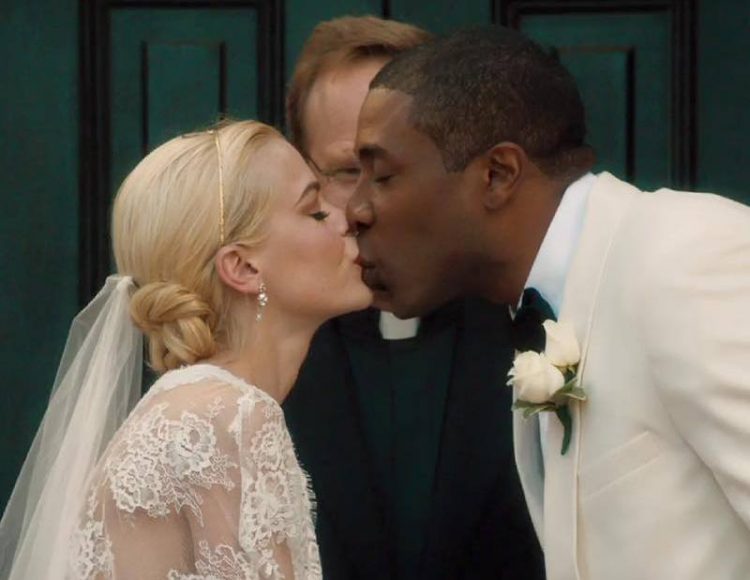 "I have fibromyalgia and Lyme disease and I'm usually up late at night with painsomnia. This show is quirky and fun and gets my mind off the pain. It's kind of a spinoff of 'Doc Hollywood' the movie. It's a show about a young gal doctor from the big city ending up in a small southern town. Cute characters, too!" — Jenny W.
21. "Gilmore Girls"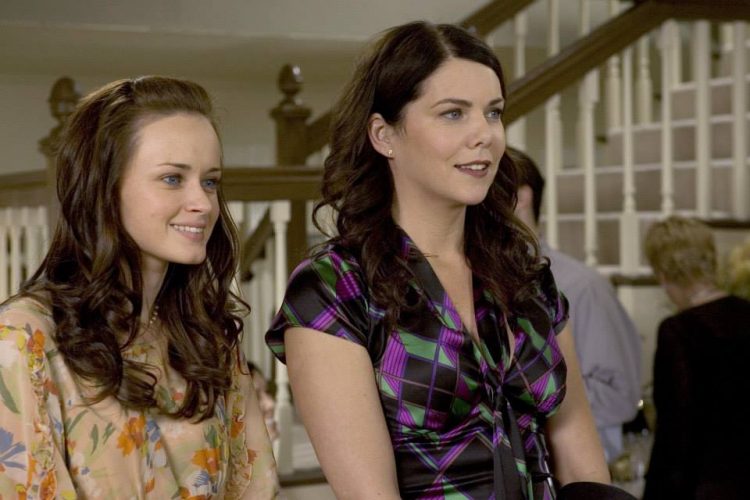 "'Gilmore Girls' is a very upbeat show that dabbles with very real life situations at times. It keeps me interested, no matter how many times I have watched it." — Kourteney K.
22. "Daredevil"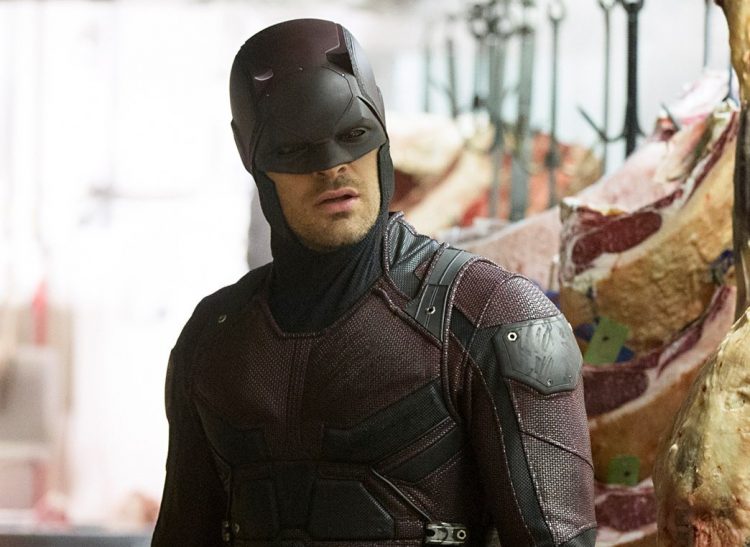 "I've been going to town on Marvel-based shows and movies. I'm especially fond of those who overcome their hardships not by changing their issues/disability. .. but how they react to it. Yes, they fall. They fail. They get hurt and sometimes don't see the point. The more mature shows show even more of the dark grit. Especially 'Daredevil.' But they try their damn best to keep going forward some how through it." — Christine A.
23. "Boys Over Flowers"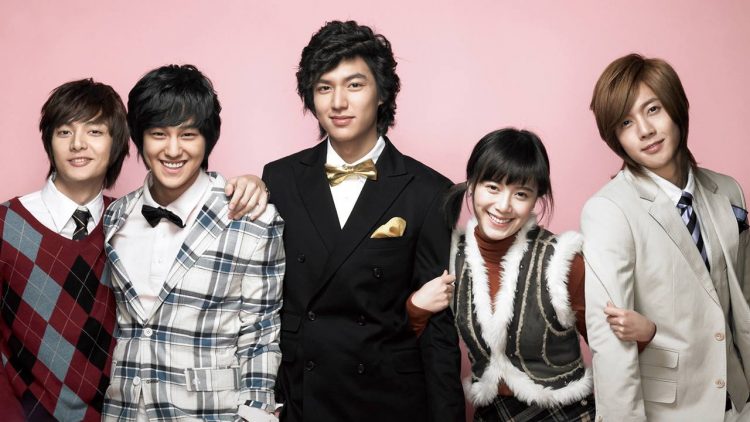 "Korean dramas lead the way. They are short (around 16 chapters) so binge-watching them isn't that hard (especially if you are hit with brain fog) and the storylines are very fresh and so different. Recommendations: 'Boys Over Flowers' (pictured above), 'D-Day,' 'Reply 1997' (my favorite), and 'Beating Again.'" — Melissa O.
24. "Stranger Things"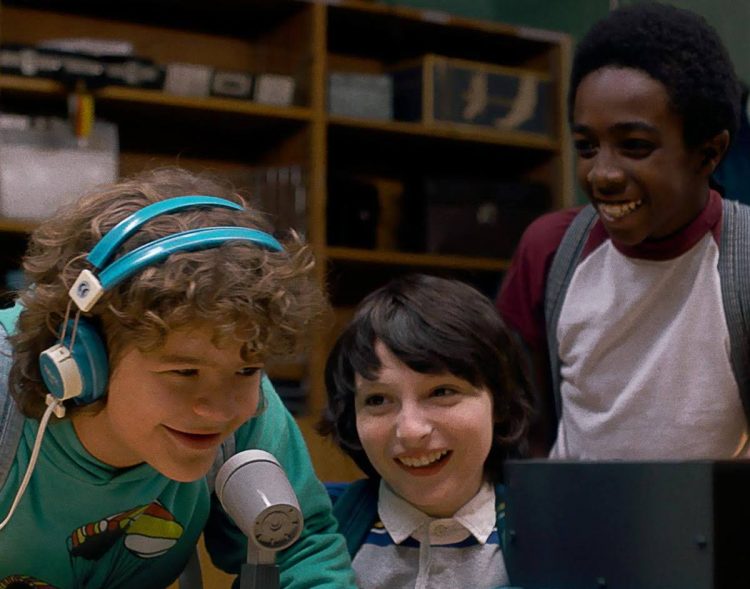 "Great mix of sci-fi, paranormal set in the '80s. I was a kid in the '80s and although it's American seems pretty accurate for time period. Great story and script, plus for me things were better then. Members of my family were alive, including both my parents and I lived a healthy life!" — Karen R.
25. "Supernatural"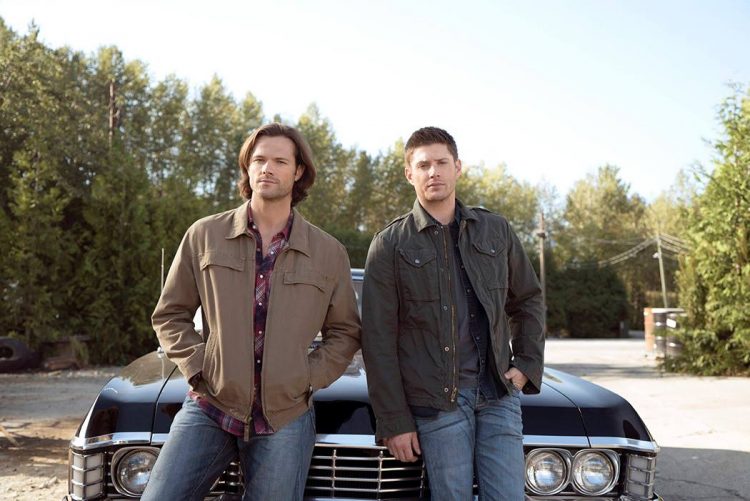 "I'm home all day because I can't work. When I'm feeling really bad I will turn on 'Supernatural' and enjoy the show. Sam and Dean are wonderful eye candy for the soul." — Laura L.
What shows would you add to this list? Let us know in the comments below.
Originally published: August 15, 2017