26 Photos People With Invisible Illness Want to Post on Facebook, but Don't
---
Sharing photos on social media can be intimidating for anyone. I always feel a lot of anxiety before sharing something. Nervous thoughts race through my mind: What will people think of me? Will I be judged for sharing this? And when it comes to sharing photos of your invisible illness, the stigmas and misconceptions surrounding chronic illness can make the decision to post even more challenging.
If you "look" sick in one photo, someone may accuse you of attention-seeking, but if you don't "look" sick in another photo (as is often the reality with invisible conditions), someone may accuse you of faking your illness. It's a frustrating dilemma – one we shouldn't have to face, but unfortunately do all too often.
Although some of us may fear the judgment of friends, family and peers, it's still important to be honest about our experiences living with invisible illness. So, we asked our Mighty community to share some of the photos they wanted to post on Facebook, but didn't. Let's shed some light on the reality of what it can "look like" to be sick.
Here's what the community shared with us:
1. "'But you don't look sick…' I'm sick and I'm also excellent at makeup. It takes talent to cover up chronic illness, and some great Snapchat filters!"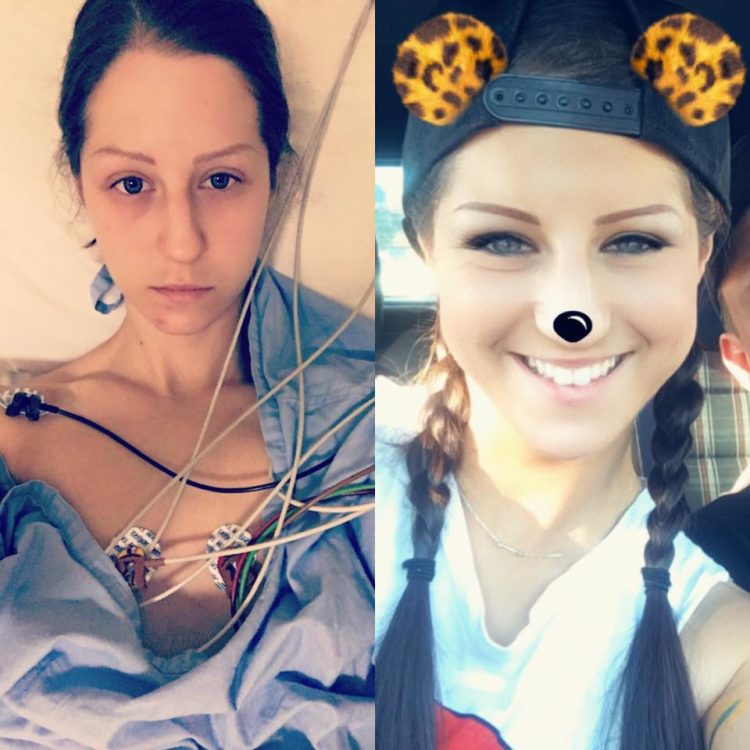 2. "I was having my third stroke. My dad had to leave to work, I told him to go and said I would be fine. I was there alone and kind of scared, but I did fine. I only suffered a little damage that time. In total, over the three strokes I have lost 30 percent of my brain."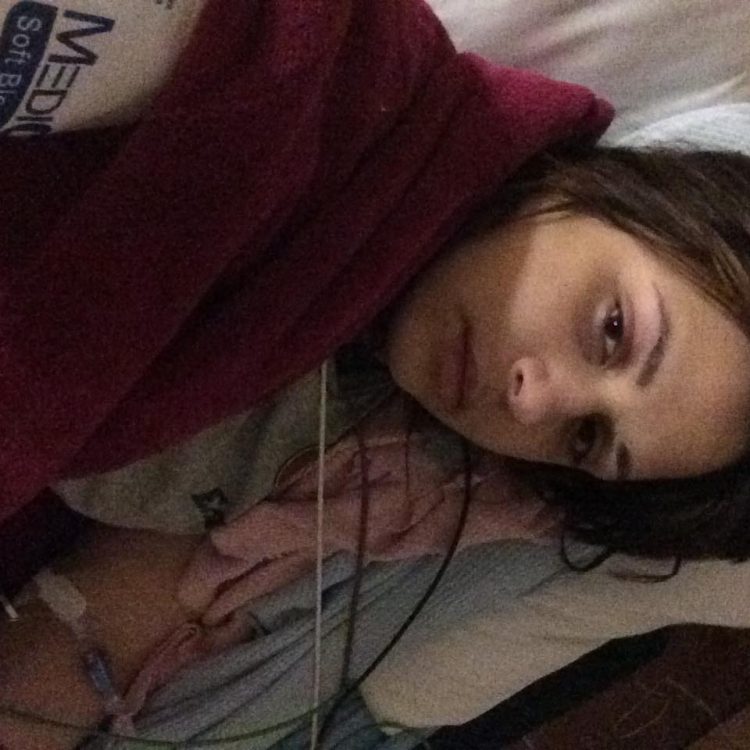 3. "There are a lot of getting-ready-to-start-the-day type photos, people doing their hair, getting dressed, all happy… I was so frustrated one morning. I have 23 prescriptions, ranging from once to three times a day. This is my getting ready for the day, even if it is just to take my meds and lay back down. I didn't post it, afraid of what people would say."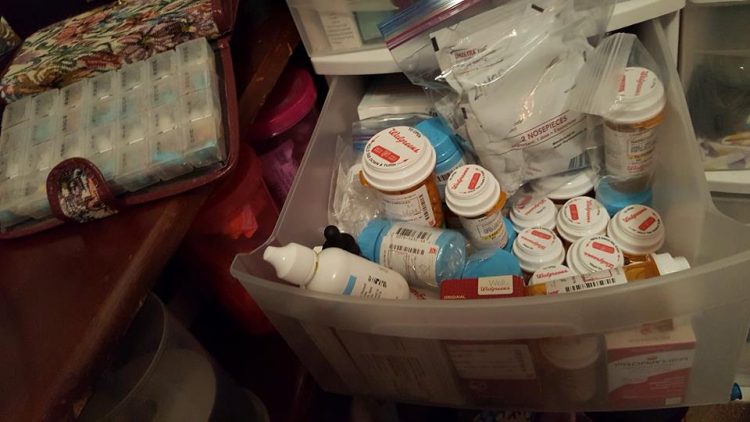 4. "This is a pic of me barely able to move due to severe nerve damage. I was on my stomach because lying any other way would have meant a night in the hospital. I was feeling down and wanted to capture the moment."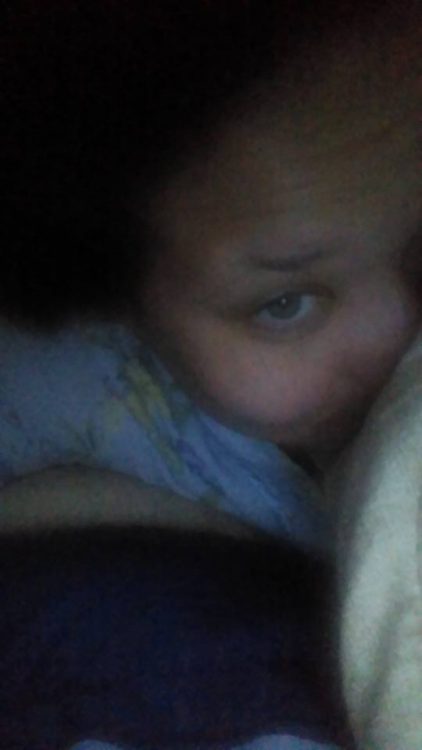 5. "I feel embarrassed sometimes that I have to sleep with a CPAP. I have fibromyalgia and sleep apnea is a common problem. Mine is severe. I wanted the picture because my dog was snuggling with me but I would never have shared it!"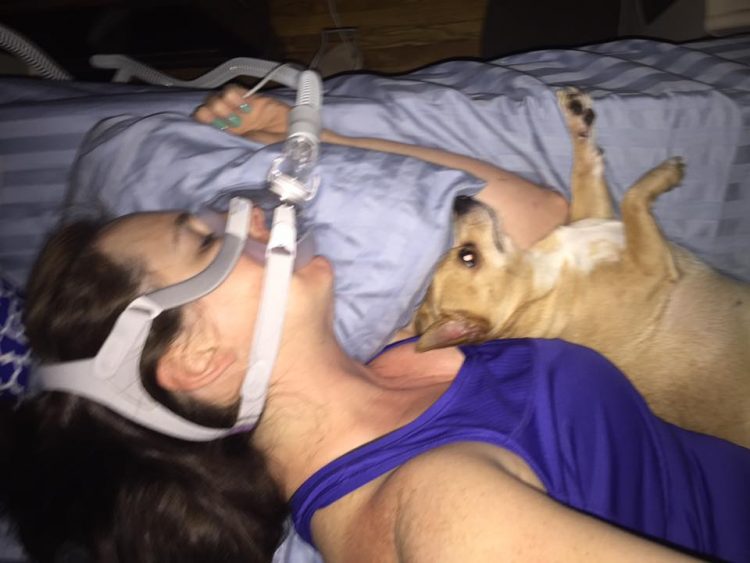 6. "I'm on my child's Make-a-Wish trip. Physically I want to stay in bed. It hurts so much. I'm fatigued. Not a good tired, like from having fun – [it was a] no fun, deep pain fatigue. I had trouble getting myself up. So I hid it and pretended I really wanted to sit with Will Smith so my kid didn't pick up on how miserable I [was]."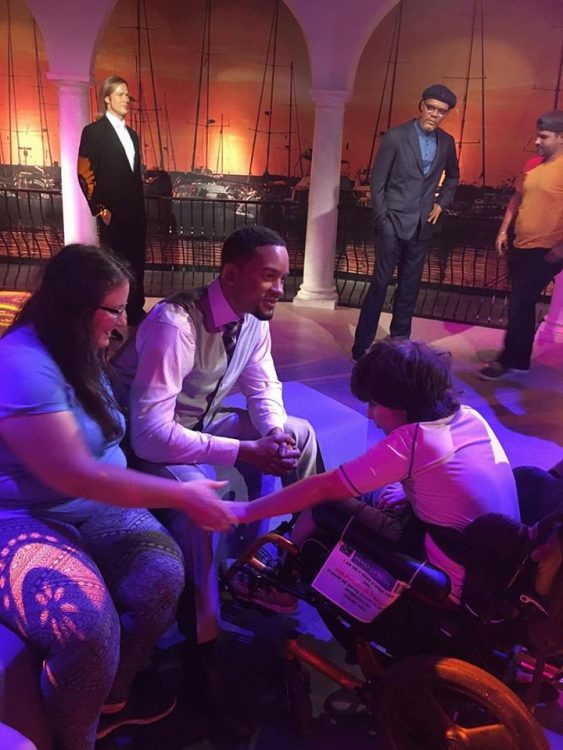 7. "I was going to post this on Snapchat, but then didn't. I'm wearing my back brace for support because I have Ehlers-Danlos syndrome and I have debilitating back pain. I didn't post it because I knew it was a little harsh for my Snapchat friends."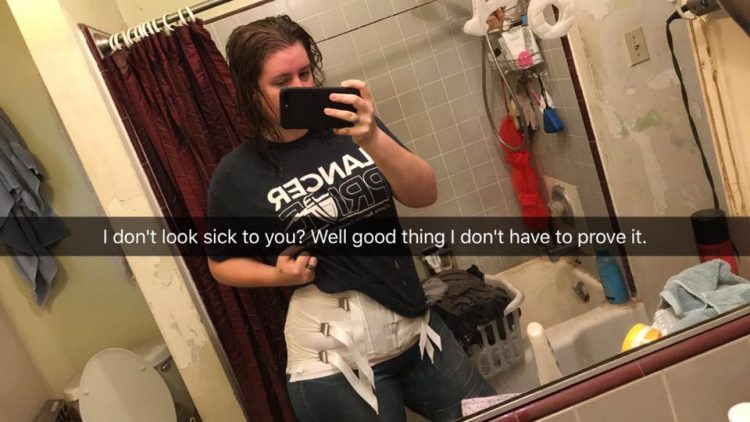 8. "A tale of two faces. The left was taken two days later after the right. My inflammation was at its peak, going through a flare-up. I had to be at this wedding but didn't get time to rest. Indian weddings last three to four days. Impossible to do without meds and rest. I'm a lot more vocal on how I feel and saying no now."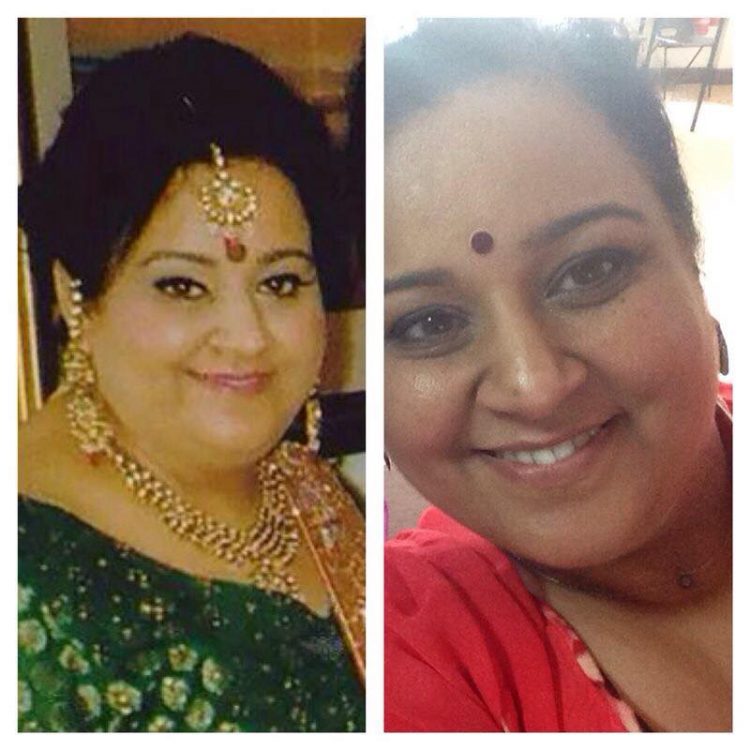 9. "I finished a half-marathon in my town. If I posted this, some people would likely view it as 'See? She doesn't need disability!! She is doing half marathons!!' A friend suggested I run wearing a T-shirt that shows all the lesions on my brain MRI (on back of shirt) and have it say something like 'Yes, I'm disabled. But my legs still work!' I have the rare genetic (progressive neurological) disease called CADASIL."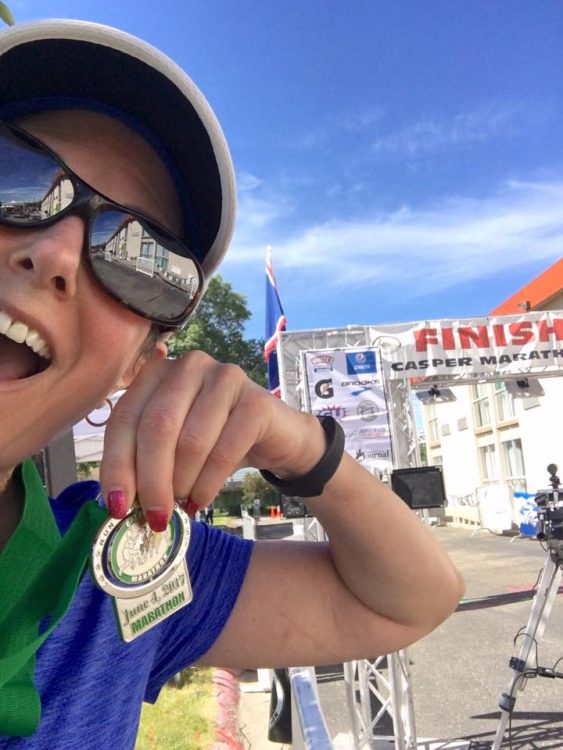 10. "Hemiplegic migraine…I haven't told my friends and family about these since I already have chronic migraine and ankylosing spondylitis. The last few years have been such a challenge physically due to constant and oftentimes excruciating pain. I didn't post the pic because I knew there would be some people thinking I was attention-seeking with yet another illness."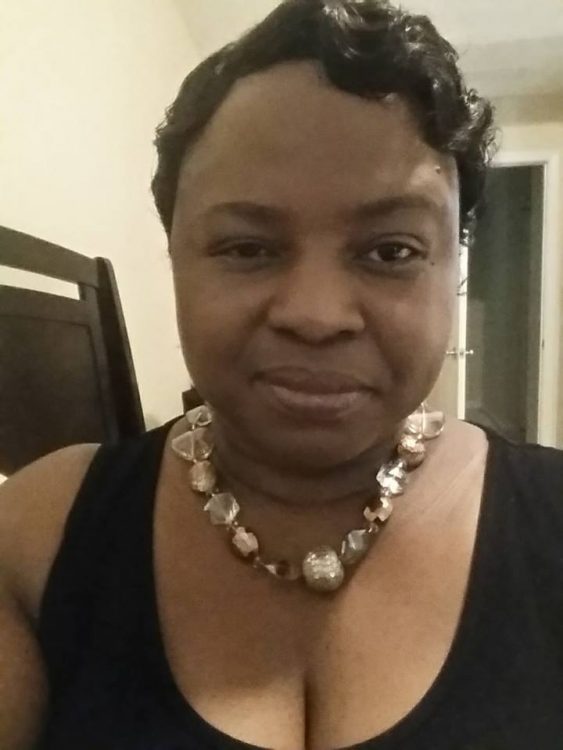 11. "Some nights when my pain spikes my face turns randomly red. It also happens just before flare-ups and sometimes for no reason at all so I started documenting it for my doctor. I didn't post it because I already have people in my life who think I fake things and that I'm a hypochondriac."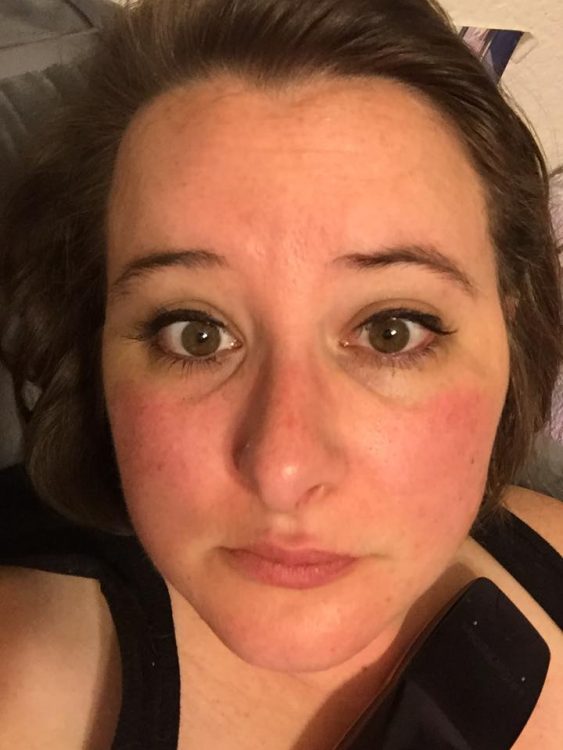 12. "I had just taken a shower and dressed to try and feel better, but all I felt was drained, flat, inflamed, in more pain, tired and lost. Then I had to try and explain to my niece why Auntie Nona can't play right now. Having fibromyalgia and chronic lung issues coupled with social anxiety and a tendency toward severe migraines does not make for the best of times or the best of situations when dealing with a 2-year-old mini-me. Most days I'm so tired, awake and in pain all at the same time that I'm not sure if I should rest, move, sit, stand or just run off a cliff screaming. It's incredibly frustrating, even after 17 years of this."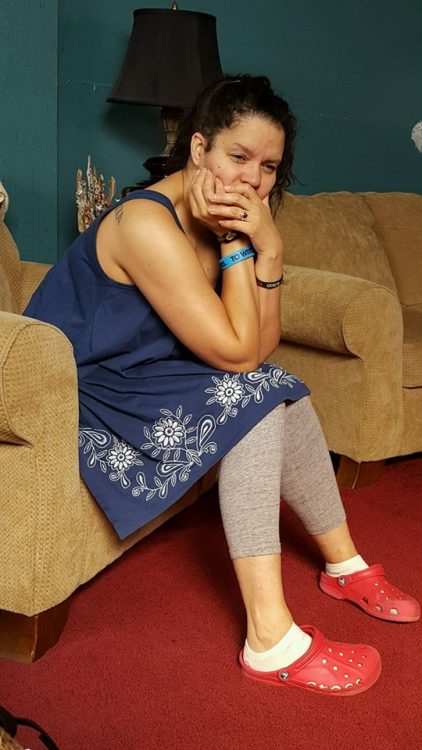 13. "I wanted my friends and family to know I had made it out of surgery safe and sound…but I didn't want the backlash [from] some of my friends about how sad and injured I look. I wasn't injured, I was receiving care…a lot of my friends don't understand how embarrassed I am about my PICC line and my old portacath site when they comment about them."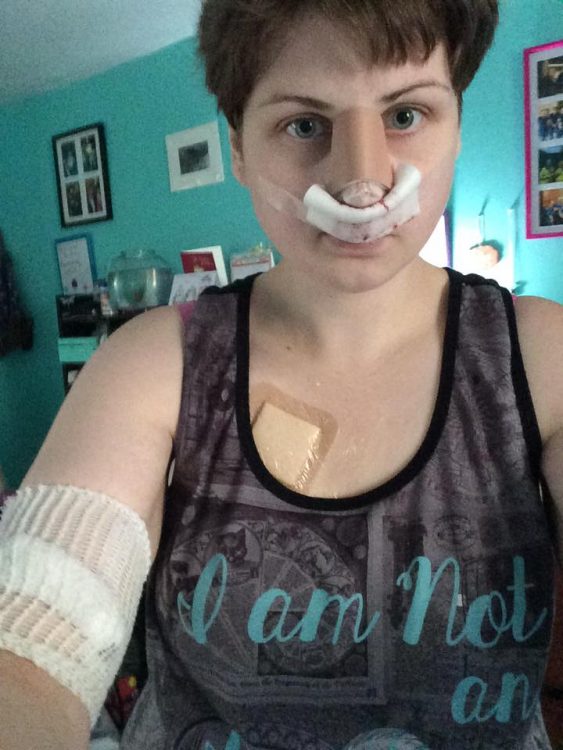 14. "When you bruise so easily even gentle yoga leaves its mark… I had to take a photo of the roller once we figured out the pattern. I'm not in a habit of posting photos of myself sick. It can be perceived as attention- or pity-seeking, and leads to awkward (and public) questions and comments from others who do not understand this life. So any photos of me are edited to exclude my crutches, wheelchair, and any help required to be safe."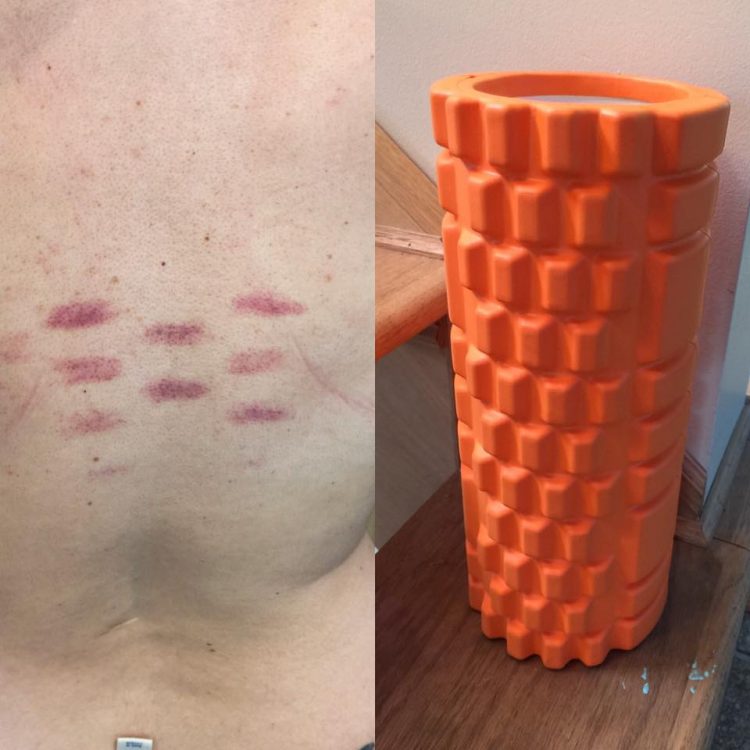 15. "Chronic migraine. You can tell I had been crying. My face gets red when I'm in a lot of pain. Since the day it came eight years ago, I haven't been headache-free. The pain is intense and it doesn't go away – it just fluctuates. I didn't post this picture because I didn't want people to think I was looking for attention."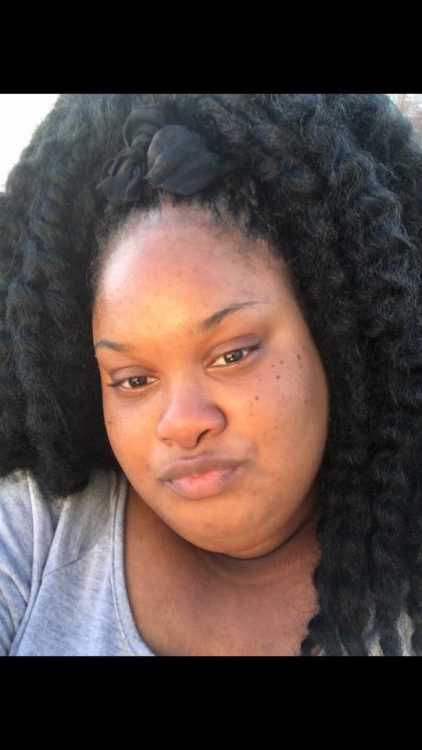 16. "I did post this photo but deleted it shortly after when I felt embarrassed. The caption read 'Grumpy Cat (the character on my shirt) is conveying how I feel today.' I'm really struggling with the deep depths of depression right now and wanted to express that. But shortly afterwards felt it was a mistake and people would think I was pathetic. So I deleted it."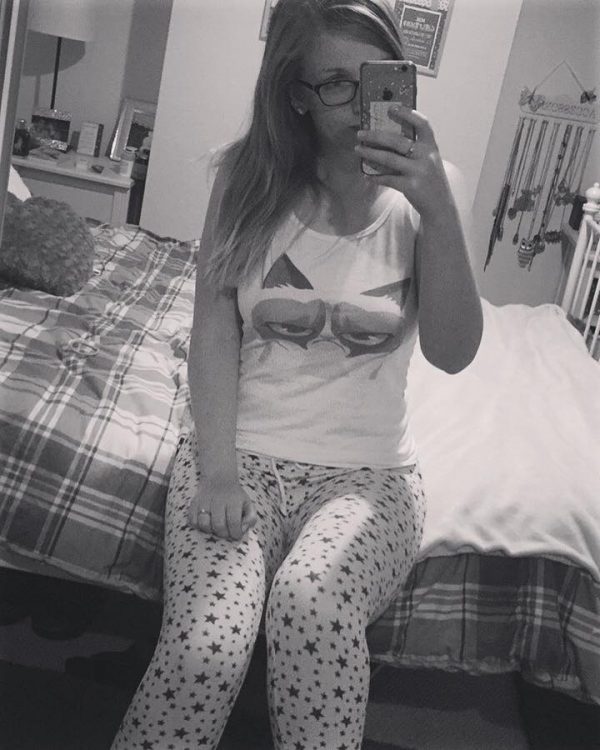 17. "My wife and I at a Lyme disease rally on Parliament Hill (Ottawa, Canada). I feel this awful picture shows how really sick and tired I actually am. I can usually put on a brave face the few times I leave the house but the rally was too much for me to handle."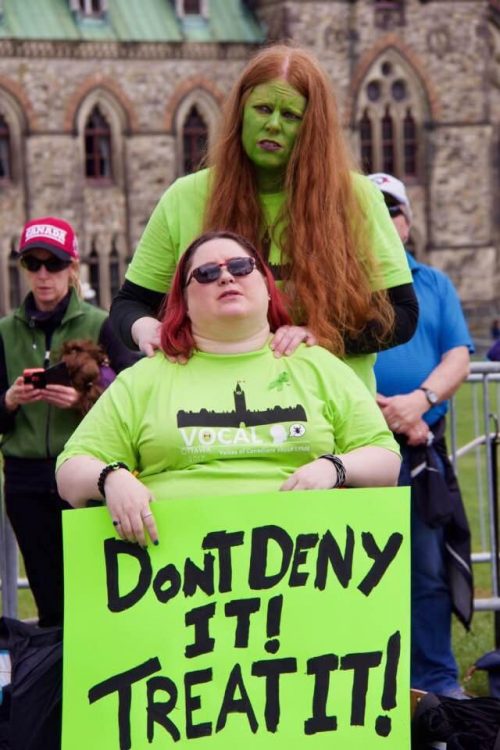 18. "Another visit to the ER, receiving pain meds though my port. Because of the treatment for my chronic illness, all my hair came out."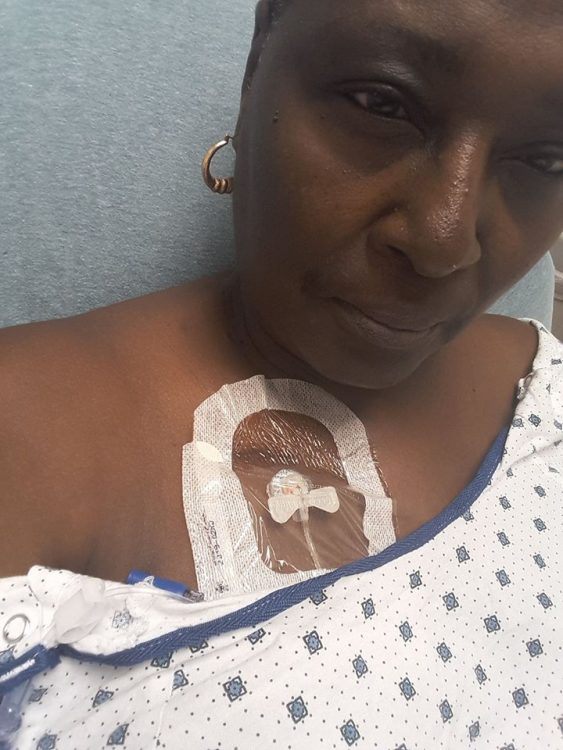 19. "This was right after my ninth shoulder surgery this June. I didn't bother to post it, because most people don't think it's a big deal anymore…"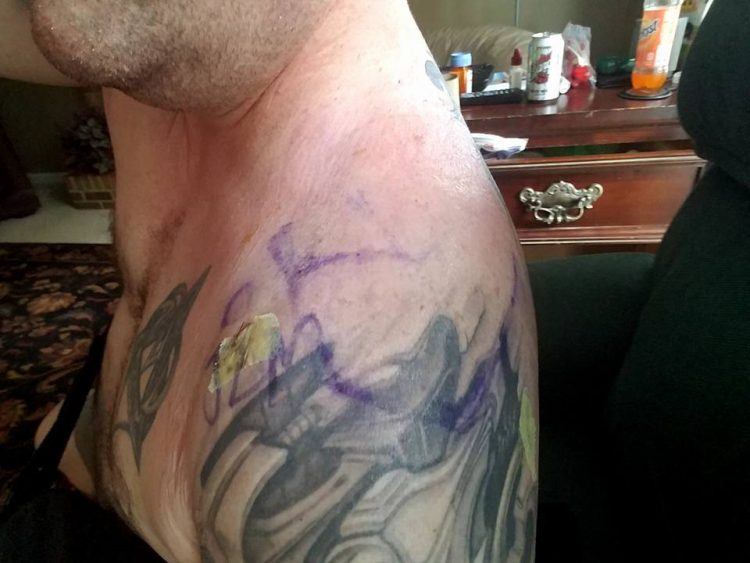 20. "I wanted to show off my beautiful ostomy bag cover, but I was afraid to be judged so I hide it under clothing."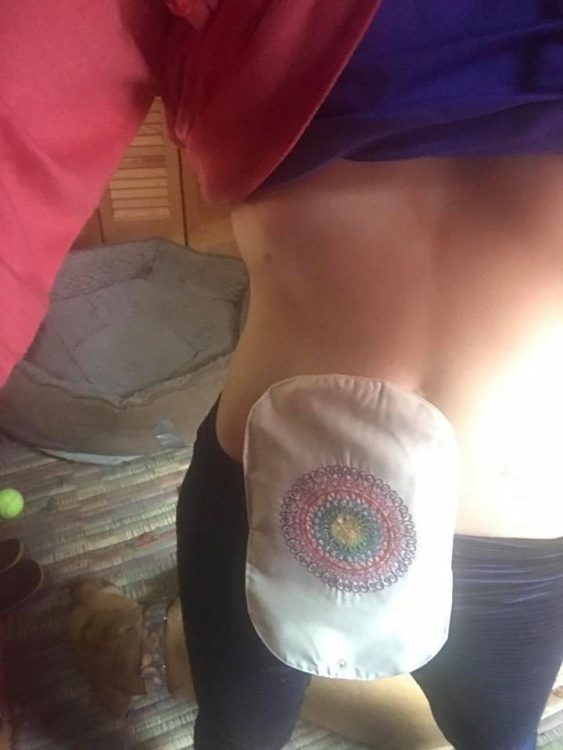 21. "Not a good day."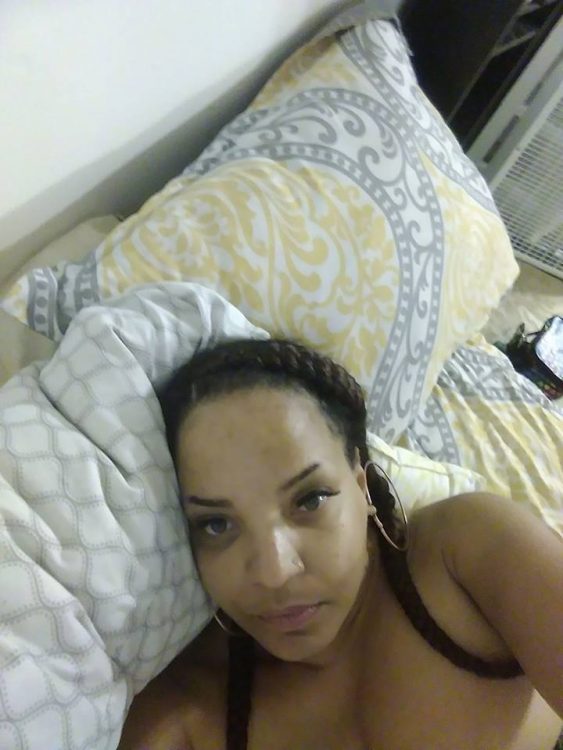 22. "This is a picture I took of my fiancé holding me during a bad flare. The story I had wanted to share is how we travelled for a wedding and it had been too much for my body, so we had to leave the wedding early to rest in the hotel. He supported me through it all. The flare, the pain, the disappointment and guilt from leaving. I didn't post because I thought people would judge me for 'attention-seeking' or being negative, or lying."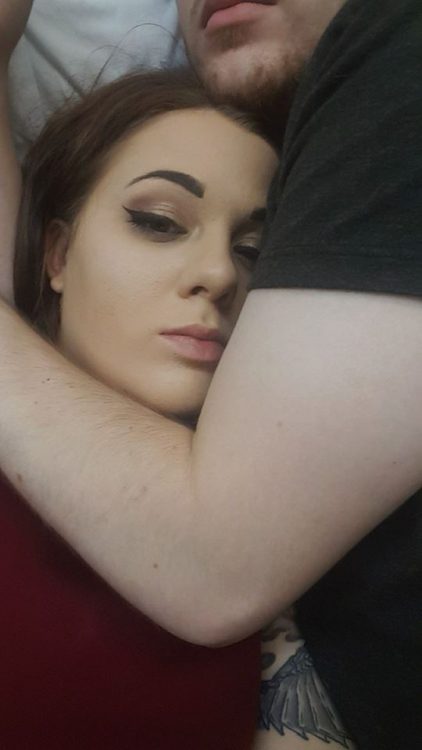 23. "My CSF fluid had built up in my brain so much that I was horizontal for at least a week before I was able to get a spinal tap to relieve the pressure. It caused me to get high fevers, intense migraines and I had to cover all my windows with bedsheets because any form of light in my eyes would make me cry. People are so quick to judge that I didn't want to come off whiny or attention-seeking. The only reason I took the picture to begin with was to keep track of my temp throughout the week."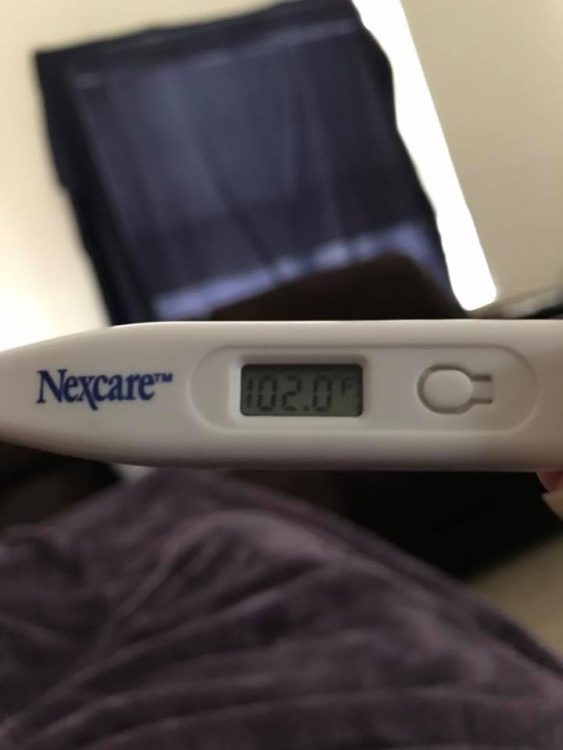 24. "I feel how I look. Shitty and in pain. Was going to make a new profile pic but after seeing myself I never posted it."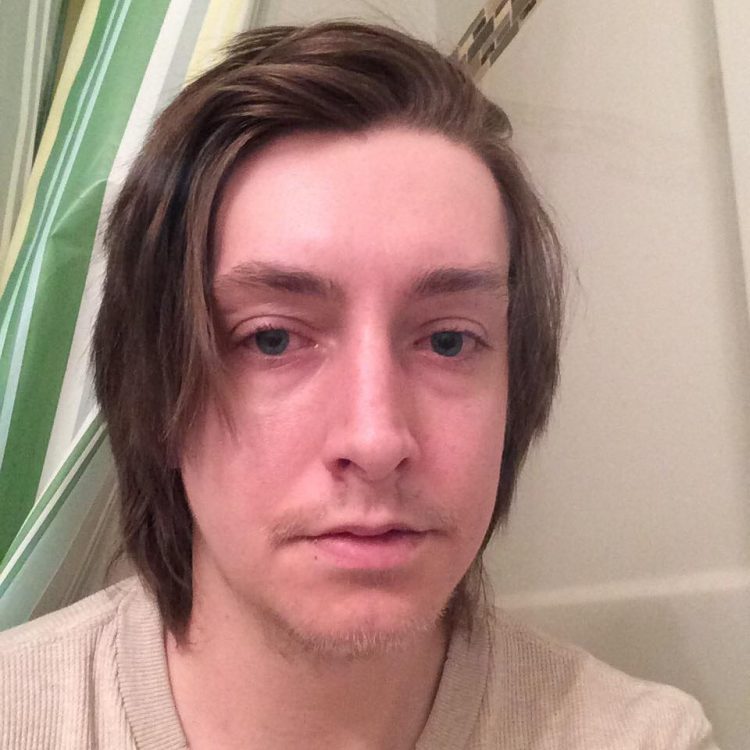 25. "The picture is of my daughter Krista and her little one Rhiannon. This was taken just before her lupus diagnosis six years ago. I have always wanted to post this radiantly happy picture, but have always stopped just before [because] I have almost not wanted to remind her of life before lupus."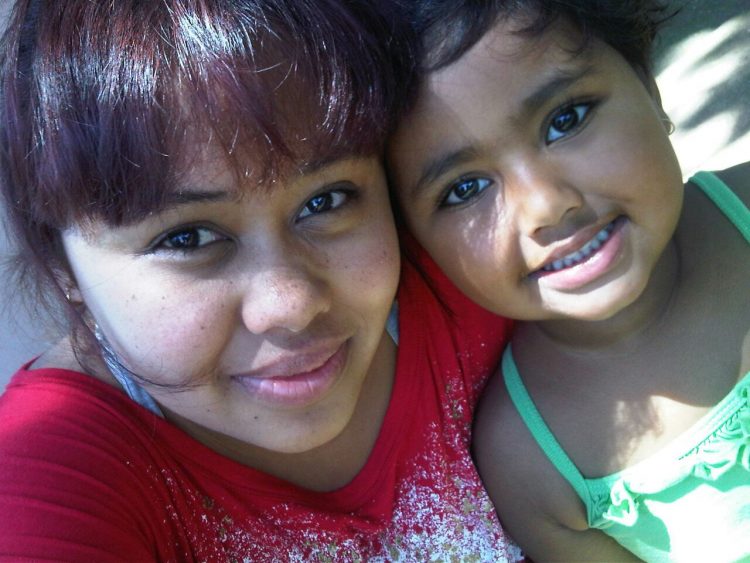 26. "Three-day migraine. I've had chronic migraines my whole life, along with several other issues. This is supposed to be my invisible one, but looking at this picture I can't understand how no one can see the extreme pain I'm in all over my face."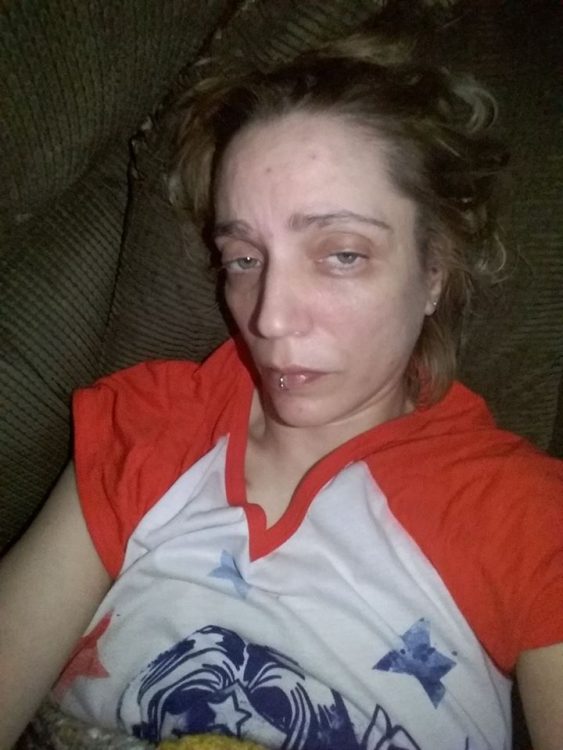 Originally published: July 17, 2017