14 Alternative Pillows That Help People With Chronic Pain Sleep Better
---
Editor's Note
We hope the products below, all recommended by our Mighty community members, help you or a loved one in your health journeys. Just so you know, The Mighty may collect a share of sales from the Amazon links on this page. Prices and product availability are accurate as of last update on December 14, 2019.
Sleeping can be difficult when you live with chronic pain – but it can be even harder if you just can't find a comfortable position in bed where your body is properly supported.
For many, a regular pillow or two is sufficient for settling in and getting a good night's sleep. But as those with chronic pain know, it's not that easy for everyone. While average-looking pillows are certainly varied – soft or firm, fluffy or flat, foam or feathers… sometimes finding that perfect comfy position requires something a little different.
To help those who just can't get comfortable with the standard, rectangular pillows, we asked our Mighty chronic illness community what else they use for support and comfort in bed. Here are their recommendations.
1. Pregnancy Pillow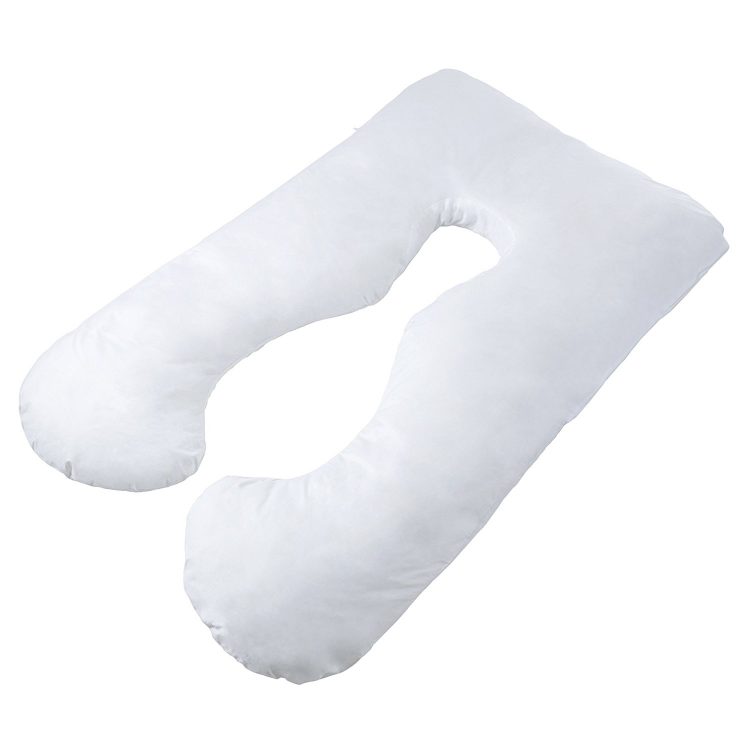 Jayne Flanders wrote, "Pregnancy pillow 100 percent. I'm now to the point where I can't sleep without it. It's perfect for whatever position you sleep in and whatever part of your body is hurting."
Ashleigh Be told us, "I may not be pregnant but the pregnancy body pillows are perfect to support my sore back and hips to aid me getting comfortable enough to sleep."
Buy the pillow above for $30 from Amazon.
2. Stuffed Animal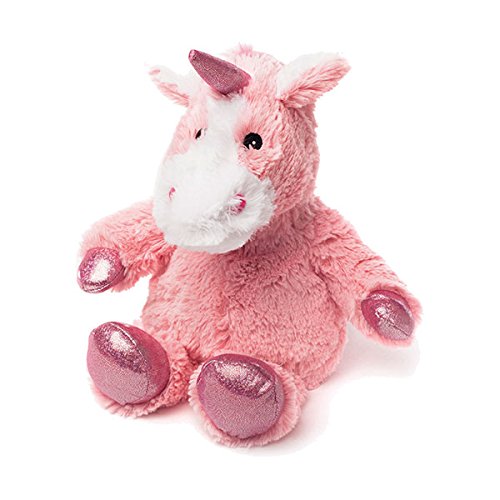 Marie Anastasia Scott said, "I have a small stuffed animal my husband gave me. It's just big enough to put under my neck for support, or between my knees to avoid pain but small enough it won't overheat me or [cause me to] lose my ability to turn around. It's excellent when I'm having a bad emotional day as well because it is cheerful and reminds me of him."
Ashley Seymour wrote, "I have a pink unicorn Warmie [featured above]. It can be heated in the microwave and has lavender inside so it's super soothing when trying to get to sleep! They're actually made for little kids but comfort is comfort! Unicorns have kind of become my mascot because they're rare and magical but Warmies come in all different kinds of animals. They're available on Amazon."
Tia Walters added, "I have a giant teddy bear that is actually an amazing body pillow. I never would have thought until I cuddled with him as a joke and was like 'wow, this is extremely comfortable!'"
Buy the stuffed animal above for $26.95 from Amazon.
3. Body Pillow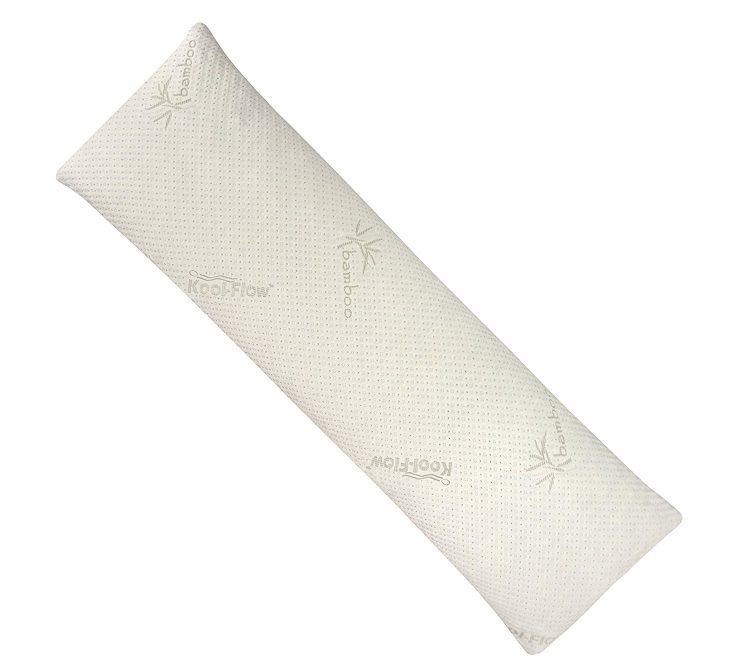 JoAnne Jurkiewicz Broda told us, "Broke down and bought myself a body pillow. Snuggle-Pedic Bamboo Combo Shredded Style Memory Foam [featured above]. Best investment ever! I highly recommend. I did a lot of research on the body pillows, and bought online."
Carolyn Harris Flatbush said, "I use a body pillow. I love it – I can adjust it to my needs. Better than a head pillow."
"I use a body pillow under my knees when laying on my back or between my knees when laying on my side," added Becca Southwick.
Buy the body pillow above for $79.99 from Amazon.
4. Throw Blankets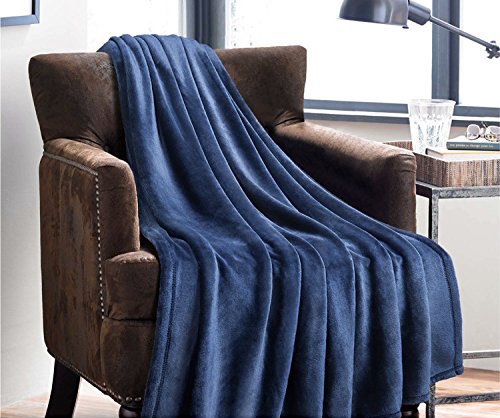 Joanna Good said, "I stock up on the very soft throw blankets from Ross/Home Goods. I always have a few in bed with me. They're small enough to turn into neck/head/knee support, but big enough to make a comfy nest."
Jo Meier wrote, "I love my blankets. I use them as pillows and supports because they can be easily manipulated for utmost comfort."
"When my skin hurts really bad I love to use the soft blankets from Primark. They are super lightweight, but keep your body warm and they don't trigger my pain. I swear by those. Also they are really large so you can fold it up a bit and put your leg over it for support," added Vivian Kerkhoven.
Buy the blanket above for $14.99 from Amazon.
5. D-Core Cervical Orthopedic Support Pillow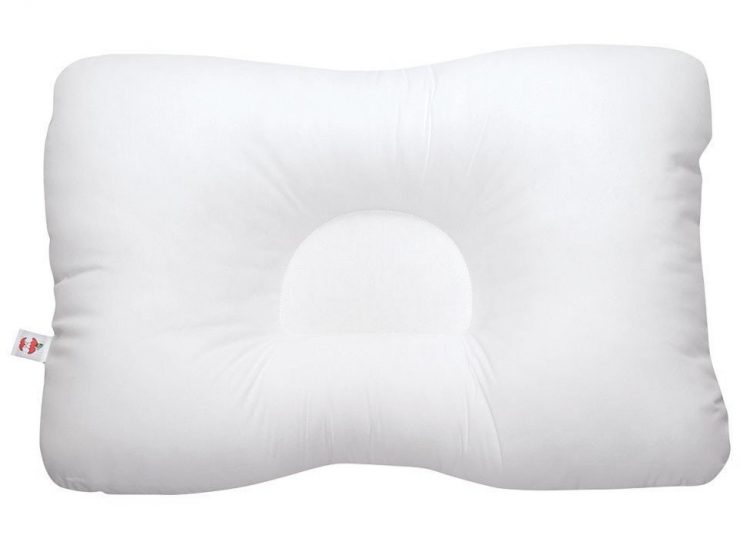 Ashley Bosheers said, "I have trigeminal neuralgia. I finally found a TMJ pillow [featured above] that will not touch my face but give support! It's well well worth the money!"
Buy the pillow above for $34.56 from Amazon.
6. Travel Neck Pillow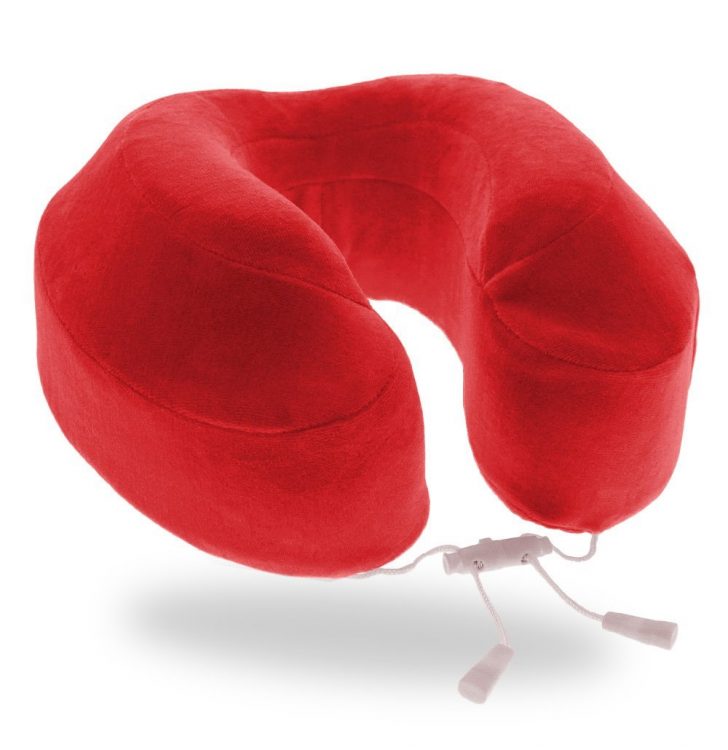 Sarah Sammons told us, "I have to use a travel neck cushion on top of a single pillow."
Savannah Pittsley said, "I sleep with a couple different pillows and rotate them but I have one of those u-shaped travel pillows that work really well especially when it hurts to move my neck because the pillow keeps my head and neck in place."
"The little neck pillows people use for airplanes! My best friend bought me one when I first got sick and two years later I still cradle it when I don't feel well. I love the shape and how firm it is and half the time I don't even use it as a neck pillow, or if I do I move it in other ways around my head," added Madison Daniels.
Buy the neck pillow above for $39.99 from Amazon.
7. Chair Cushion
Christy Danger wrote, "A few weeks ago, I slept with a chair cushion from IKEA under my upper back because my right shoulder was so painful."
Buy the cushion above for $14.49 from Amazon.
8. Weighted Blanket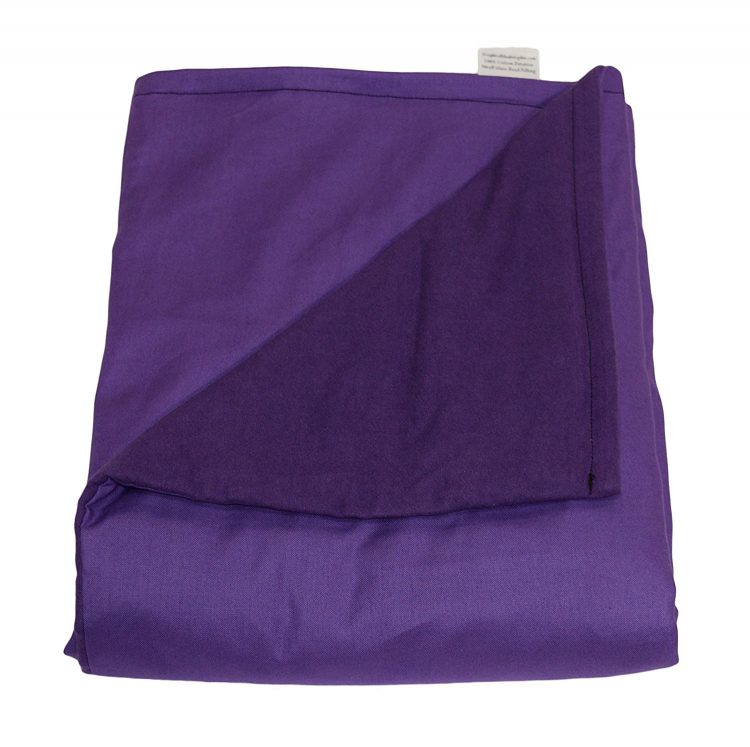 Normala DeLaney recommended, "A weighted blanket. So comfortable and not hot at all."

"A heavy feather blanket," Sheena Hockman told us. "Depending on how I'm feeling it works like a weighted anxiety blanket or extra cushion around my body where I need it."
Buy the weighted blanket above for $95.39 from Amazon.
9. Boppy Pillow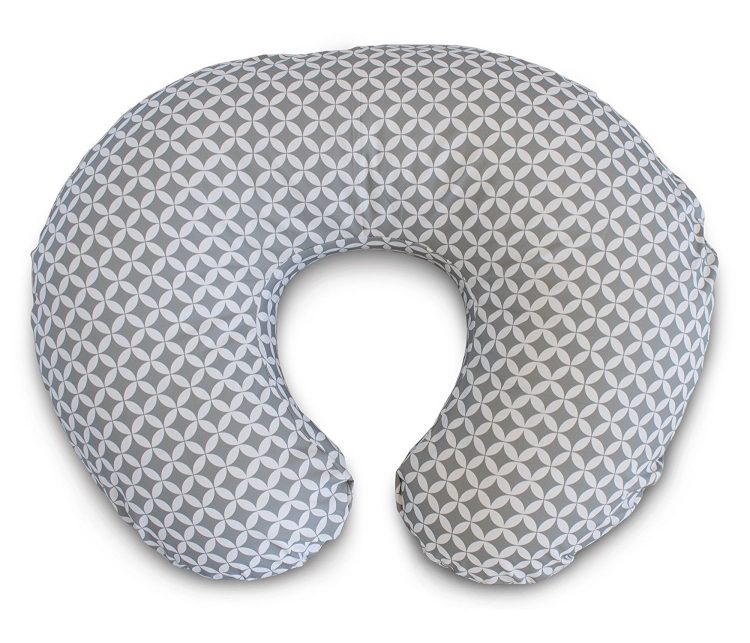 "A Boppy pillow to prop up babies with has been wonderful for my neck and head pain due to IH, Chiari and broken vertebra in my neck. It is really stiff and helps support my neck and head just right. I figured this out after my firstborn eight years ago," said Deborah McDermitt-Castro.
Lin WallBon told us, "I have found that the Boppies people use when nursing a baby are great pillows. They are U-shaped. Your head fits in the middle. It kind of goes over and under your shoulder. It works really well."
Buy the pillow above for $39.99 from Amazon.
10. Wedge Pillow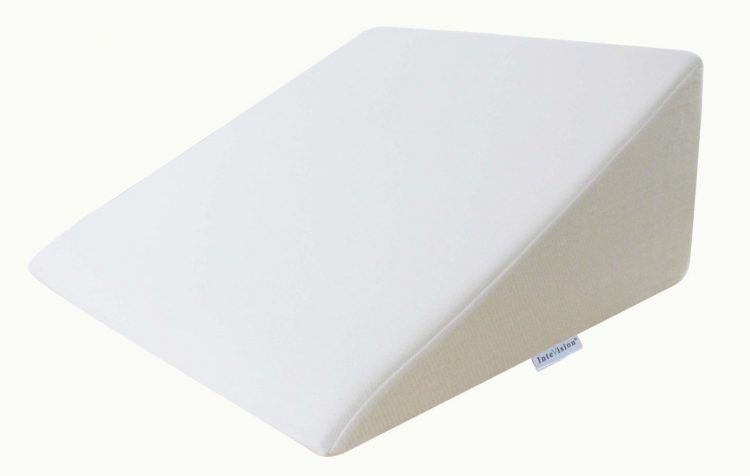 Shawna Reeve wrote, "I personally needed a wedge pillow when my ulcerative colitis was flaring badly. I couldn't lie flat without immediately causing a bathroom run, and using the wedge let me sleep in bed rather than sitting on the couch."
Jessica Aebly added, "A foam wedge is a must for anyone with reflux. Then I have two super squishy down pillows on top."
Stacey A Lloyd said she uses two wedge pillows: one for her head and one for her legs.
Buy the wedge pillow above for $47.98 from Amazon.
11. Snoogle Pillow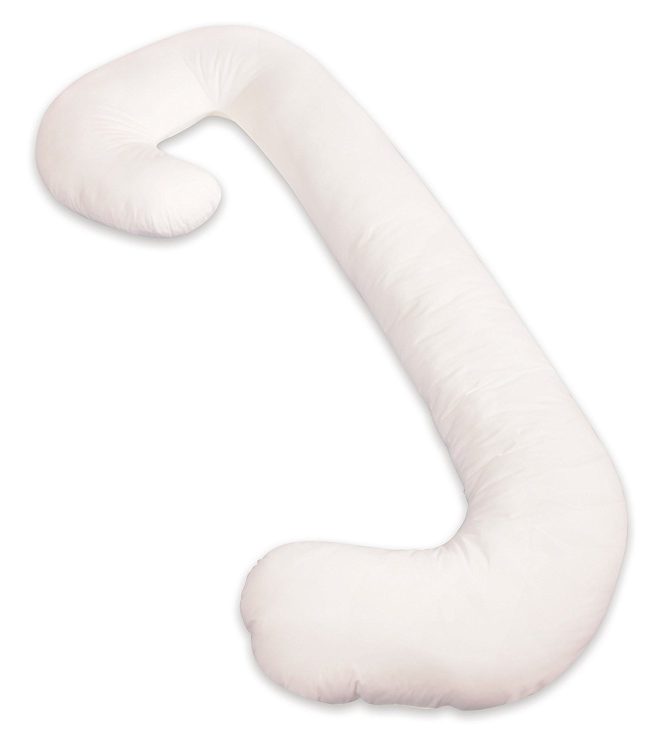 Kate Grimsley told us, "Recently I bought a Snoogle body pillow. With my condition, I manage pain in my lower extremities and my back, this pillow supports my whole body! I was shocked to find that since getting the pillow, I've been able to sleep longer at night feeling more supported."
"I have lupus and endometriosis and the Snoogle pillow is a lifesaver," said Shannon Murphy. "Well worth the money!"
Rachel Katherine added, "I have a mini Snoogle that I love."
Buy the pillow above for $59.99 from Amazon.
12. Backrest Pillow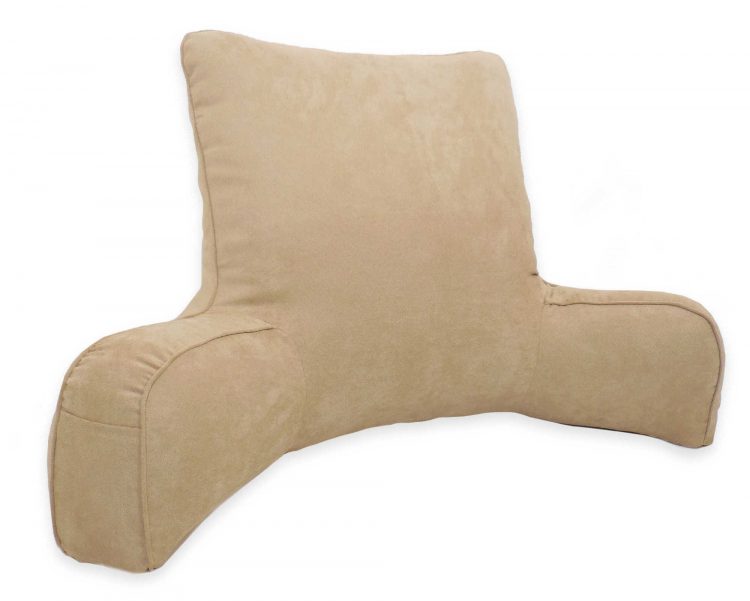 Marsha Lanier recommended, "'Husband' style pillow with wrap around arms – found at Bed Bath & Beyond."
Samantha Fletcher said, "I have a pillow which has arms on it so it supports my lower back really well."
Buy the pillow above for $39.99 from Bed Bath & Beyond.
13. Microbead Pillow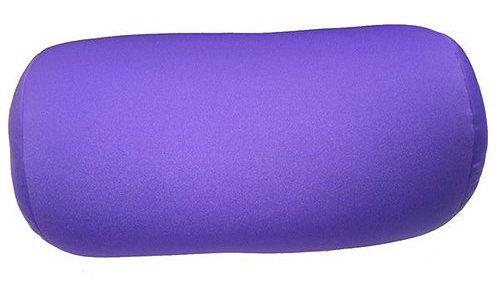 "Microbead pillows. They're hard to find because the fad faded out, but they're still around and I love how they fit to your body," said Liberty White.
Buy the pillow above for $15.95 from Amazon.
14. V Pillow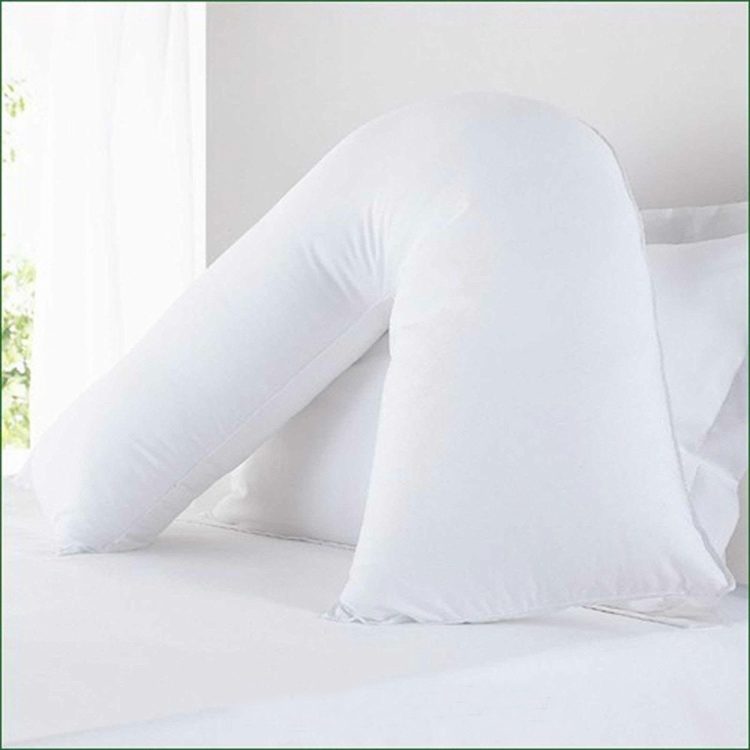 Janet Jay Othen wrote, "I use a V pillow. Cheap enough, easy to bend and position."
Lisa May Shepherd said, "V pillows are a godsend if you [struggle] with bad hips/knees! You can put it under your knees (if you sleep on your back) and between your legs (if you sleep on your side). I use two and have one by my shoulders. Also helps if you struggle to sleep flat. Wish I'd found them sooner!"
Becky Claire added, "V pillow! They give you so much support for lower back pain."
Buy the pillow above for $24.99 from Amazon.
Looking for other bedding products? Check out our community's recommendations for pillows, blankets, bedding and mattresses.
Originally published: November 1, 2017