18 Devices That Can Help You Function on Days When You're Stuck in Bed
---
When your chronic illness flares up, it can often mean a day (or several) spent in bed while dealing with the symptoms. But as those who are chronically ill know, these days in bed aren't exactly a "vacation." In addition to the physical symptoms, being in bed all day can be isolating and boring, and it makes it difficult to go about what most people would consider simple parts of their daily routine – such as accessing water and food, washing your hair or brushing your teeth. It can even be tough to find a comfortable position in bed to watch a movie or read a book.
That's why we asked our Mighty's chronic illness community to share the products that make it easier to work or function from bed. Being stuck in bed all day is neither fun nor easy – but these devices might make those hard tough flare days a little more comfortable.
Here are the community's recommendations.
We hope the products below, all recommended by our Mighty community members, help you or a loved one in your health journeys. Just so you know, The Mighty may collect a share of sales from the Amazon links on this page.
1. Rolling Overbed Table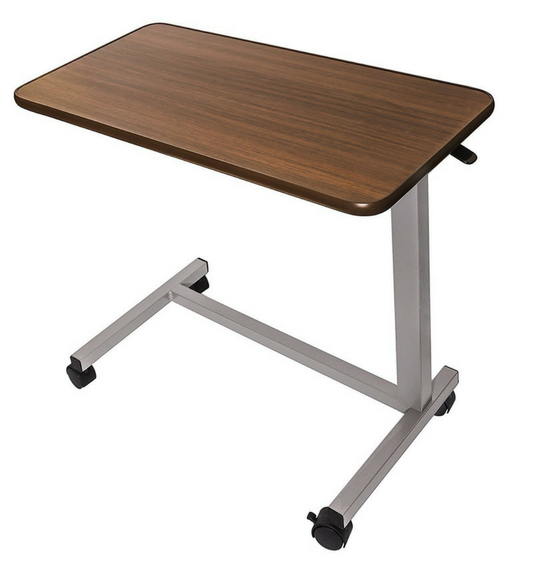 Although commonly seen in hospitals, these rolling overbed tables are great at home as well. Not only do they provide an extra surface besides your nightstand to hold your medications, snacks or electronics, but since they extend over your bed, they're perfect for holding your laptop so you can easily work or watch movies.
Lea Szychoski Marter wrote, "My overbed (hospital type) table holds my coffee, water, snacks, meds and other things I may need."
Buy the overbed table above for $69.99 from Amazon.
2. Extra Long Chargers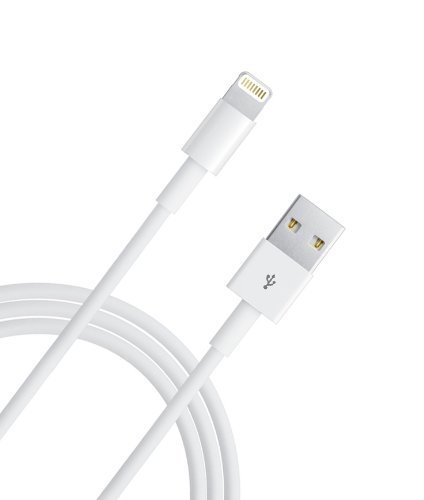 If you're sitting in bed all day using your phone, computer or tablet, these devices can quickly run out of juice. For those who don't have an outlet super close to their bed, an extra long cable can help keep your devices charged all day long.
Candice Reed wrote, "I ordered a long charging cord for my phone. Also, I use my Bluetooth headphones. It helps on my painsomnia nights – so I can stay on my phone while it charges and listen to videos without disrupting my sleeping hubby."
Buy 10-ft. lightning cables (pack of 2) for $13.99 from Amazon.
3. Amazon's Echo Dot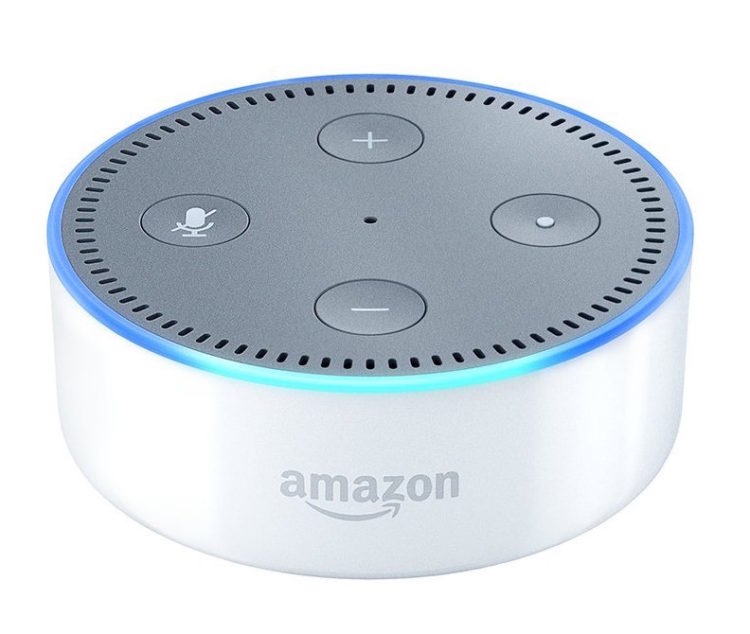 Amazon's voice-controlled Echo devices are great for those who are stuck in bed or experiencing muscle pain and weakness. There are a ton of "skills" you can download, from games to news reports, and you can even use Alexa to text, call, jot down notes or create reminders.
Carissa Haston told us, "Amazon Echo, Echo Dot or similar Echo device. I can schedule things by talking, leave my family messages, there's an emergency contacts app, there are a lot of fun games for keeping myself entertained and smart devices are great. Still new, but so much potential for even more. Alexa goes with me when I travel even. (I have the Dot, but planning to get one for another room too.) She literally has become like my buddy and keeps me company!"
Jill Clayton said, "I listen to audiobooks on my Amazon Echo. It allows me to focus on something other than pain and illness."
Buy the Echo Dot for $29.99 from Amazon.
4. No Rinse Shampoo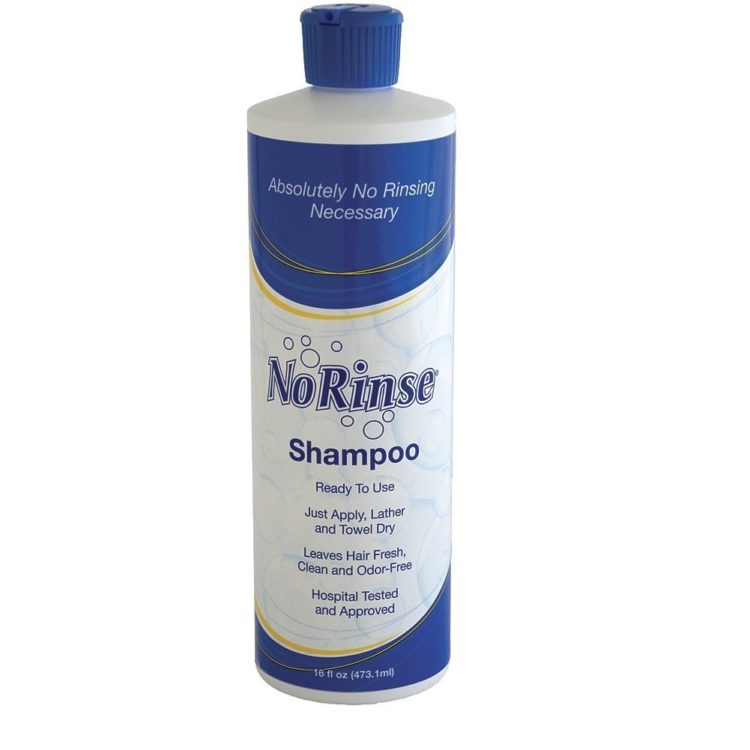 On difficult flare days when you're stuck in bed, taking a shower likely isn't in the cards. But if you still want to have clean hair, there are dry shampoos that require no water and no rinsing, so you can wash your hair from bed.
Mary Mattio said she uses no-water shampoo – the type NASA uses.
Buy the shampoo above for $6.39 from Amazon.
5. Plastic Tub
A plastic tub is a simple but effective way to keep all your essentials close by while you're in bed without having to worry about losing anything under the covers or between blankets. You may even have one at home already!
Liberty White said, "I have a plastic tub that sits on my bed and holds books, markers, my tens unit, headphones, etc."
Buy the tub above for $12 from Amazon.
6. Water Filter and Dispenser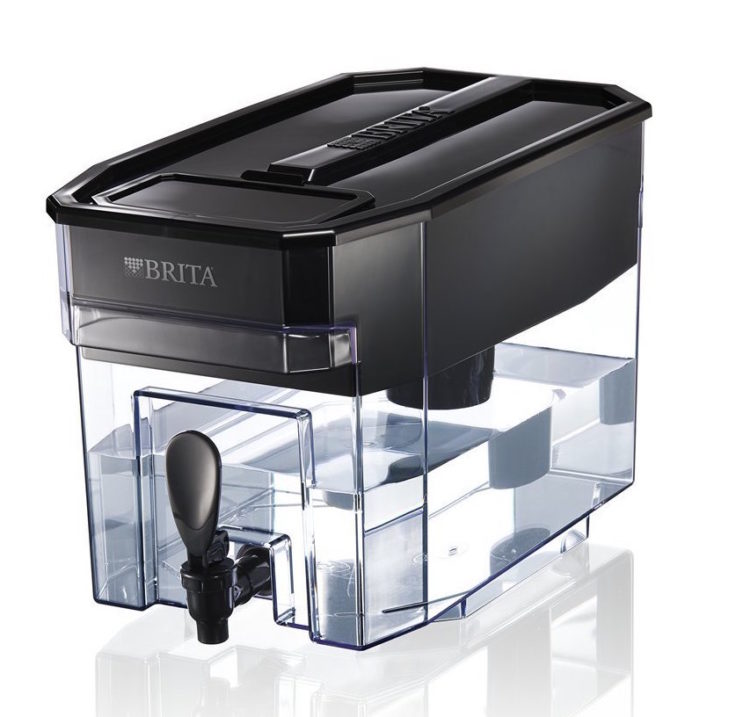 Drinking enough water is important – but on days when you're struggling to get out of bed, refilling a water bottle isn't so easy. Keeping a water dispenser near your bed saves you trips to the kitchen and ensures you stay hydrated.
"A water dispenser with a spout," said Cindy Sink Kepley. "I lose track of time and have gotten dehydrated multiple times."
Buy the water filter and dispenser above for $31.88 from Amazon.
7. Remote-Controlled Outlets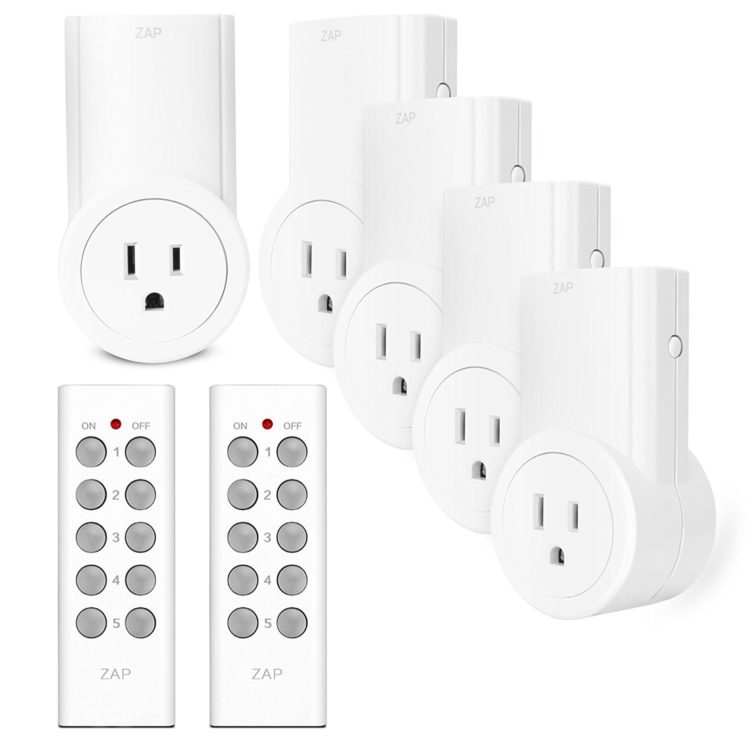 From strands of Christmas lights to a space heater to speakers, I have a lot of devices in my room. When my boyfriend saw me struggling to "make the rounds" of turning everything on/off multiple times each day, he got me these remote-controlled outlets – and they are one of the best presents I've ever received. You simply plug your device into one of these outlets which then gets plugged into the wall, and then you can use the remotes to easily turn on and off any of the devices you've set up. Being able to turn everything on and off with one remote from my bed is magical.
Liliana Cook said she uses a bedside light switch to turn on/off lights.
Buy the outlets above for $29.99 from Amazon.
8. Folding Tray Table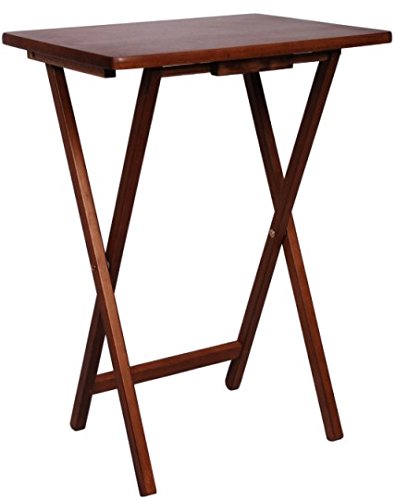 If you find your nightstand getting overcrowded with medications, water, snacks, books, remotes and all your electronics, a small folding table can give you a little more surface space to work with.
Jill DeVol wrote, "I use a folding tray table right now to extend my nightstand so I can keep my phone, kindle, 3DS, snacks and beverages all handy."
Buy the folding table above for $30.55 from Amazon.
9. Mini Fridge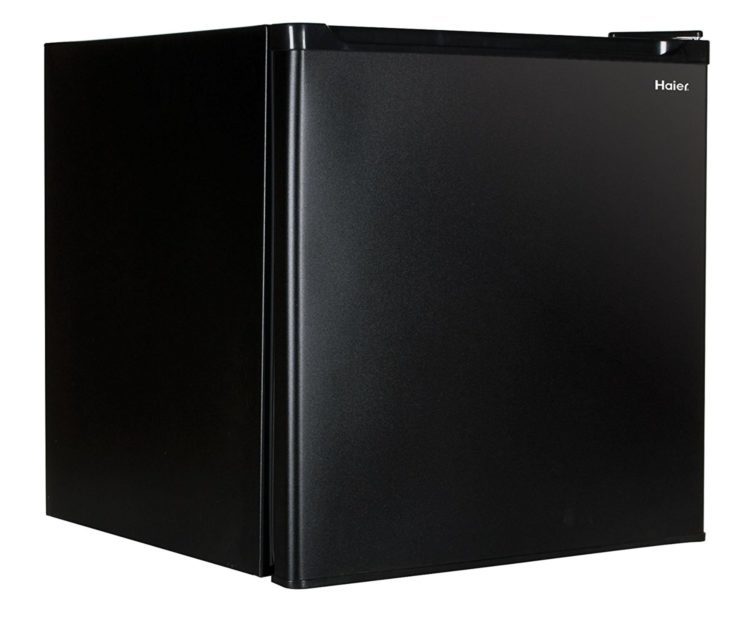 Having a mini fridge in your bedroom allows you to keep all your favorite drinks and snacks within arm's reach – so no running back and forth between your bedroom and kitchen on those days when getting out of bed is just too much.
Amanda Bates Galassini said, "My husband set up our mini fridge right next to my bed. I keep a few snacks and a lot of sparkling water there to wash down my pills and keep my nausea at bay."
Cece Jean Loften added, "[I use] my mini fridge for meds that have to be kept cold, juice and Ensure."
Buy the mini fridge above for $159 from Amazon.
10. Colgate Wisp Disposable Toothbrush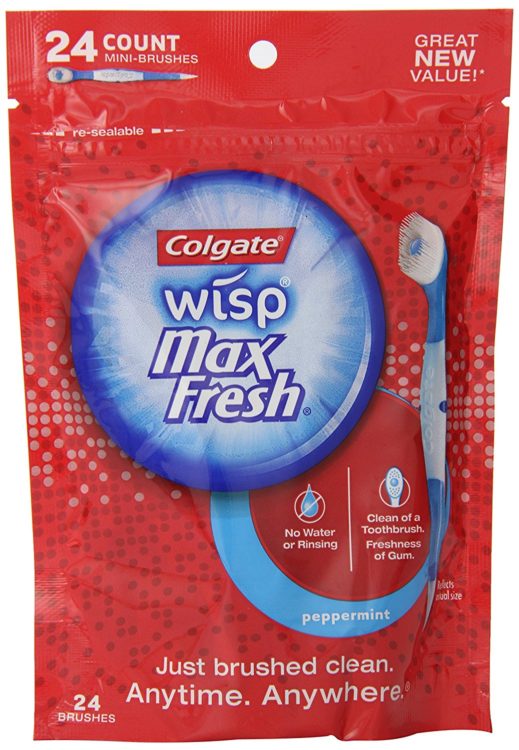 If you want to freshen up your mouth but don't quite have the energy to stand in front of the sink, these disposable brushes can be used from bed – no water or rinsing required.
Felicia Renee Phelan said Colgate Wisps are lifesavers for her.
Buy the disposable toothbrushes above (4 packs of 24) for $17.76 from Amazon.
11. Lap Tray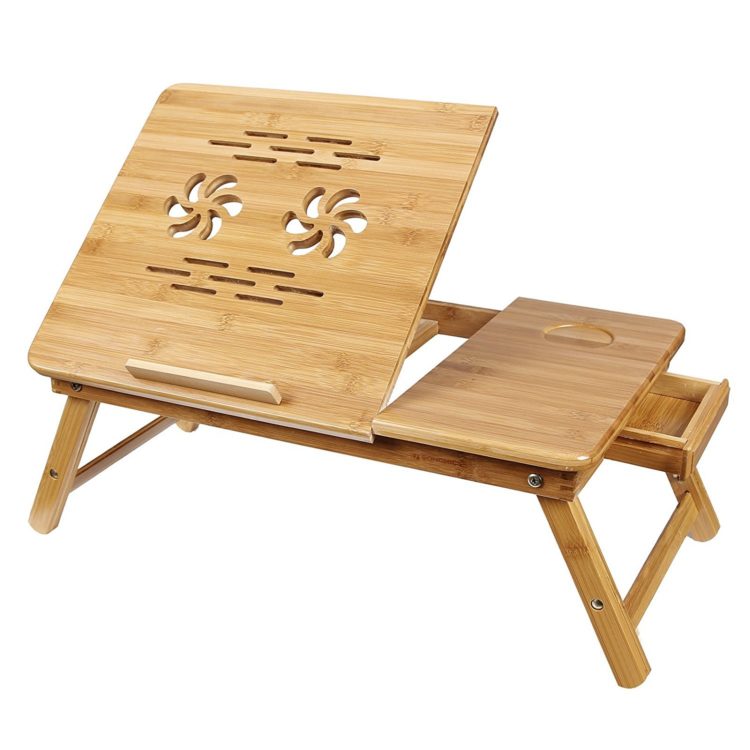 This tray is perfect for using your laptop, reading, eating or even coloring in bed. The legs are adjustable, and part of the tray tilts up so you can find the perfect angle for your screen, book, etc.
Melissa Drennan told us, "I love my bamboo bed tray. It has an adjustable top so I can put my laptop on it or tilt it up so I can prop a book on it. It really makes being in bed easier to deal with when you have a mini table on your bed."
Elisabeth Wheeler added, "My sister gave me this amazing lap desk. I use it to play games on my laptop when my syncope is at its worst. I like that it elevates the laptop and to the side I can use a mouse."
Liberty White added, "I have an adjustable laptop table which helps with my neck pain (because I can look straight ahead rather than down)."
Buy the bed tray above for $29.99 from Amazon.
12. Phone Holder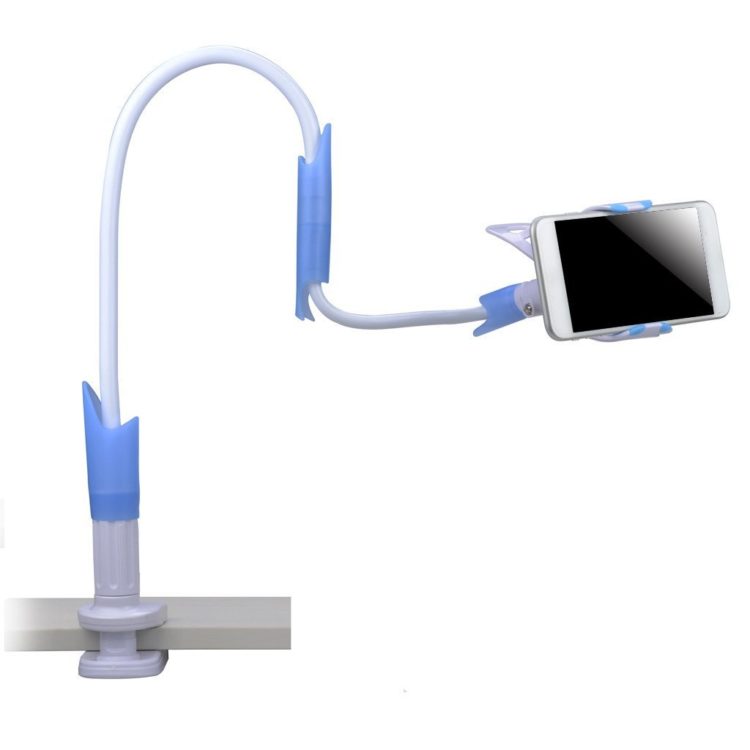 Whether you are watching videos, reading a book or just want to keep your phone handy, this clip holder can be adjusted to hold your phone in whatever position works best for you. You can clip it onto your headboard, nightstand or overbed table and not have to wear out your arms holding your phone up in front of you.
Buy the phone holder above for $19.99 from Amazon.
13. Electric Tea Kettle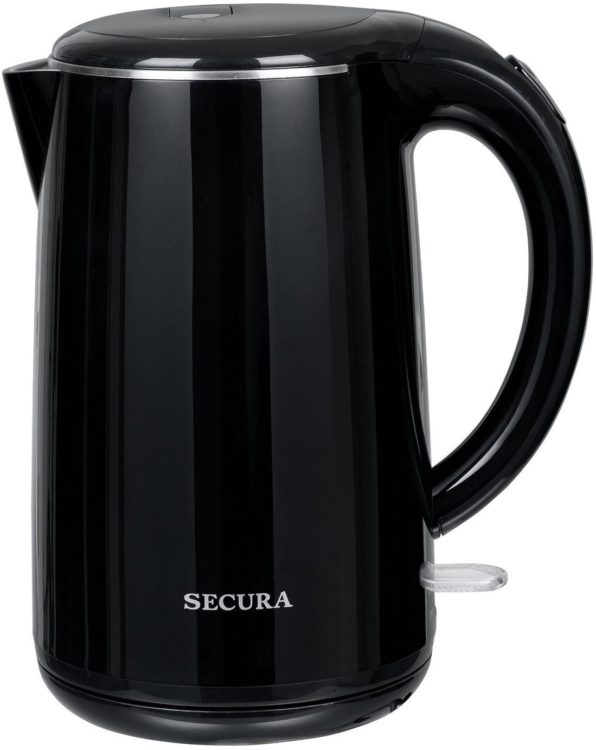 Although tea won't cure your illness, different types are known to have different health benefits. Regardless, a cup of tea can be incredibly soothing on those tough flare days, so keeping a small electric kettle next to your bed allows you to make yourself a cup without having to go to the kitchen.
Beatrice Gamba told us, "My boyfriend recently bought me an electric kettle to keep in the bedroom, so I can make my own herbal tea/water bottles without having to go downstairs every time."
Cassandra Paquin said she keeps an electric tea kettle with a storage case of her favorite teas in her room.
Deanna Kalian "An electric kettle- yes you have to get out of bed to use it but you can fill it with water and keep it in your room, allowing you to have hot tea without having to go to the kitchen every time."
Buy the tea kettle above for $32.99 from Amazon.
14. Electric Mug Warmer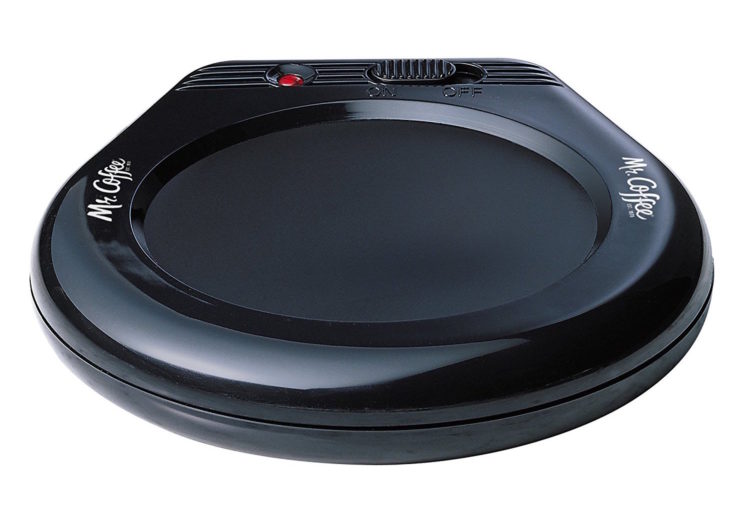 If you're like me and only seem to remember you've got a hot beverage waiting after it's gone cold, then a mug warmer might be for you. Keep your tea, coffee or soup warm without having to walk back and forth between your bed and your microwave.
Recommended by Gabri Zmich and Alicia Estadt.
Buy the mug warmer above for $8.99 from Amazon.
15. Adjustable Bed Frame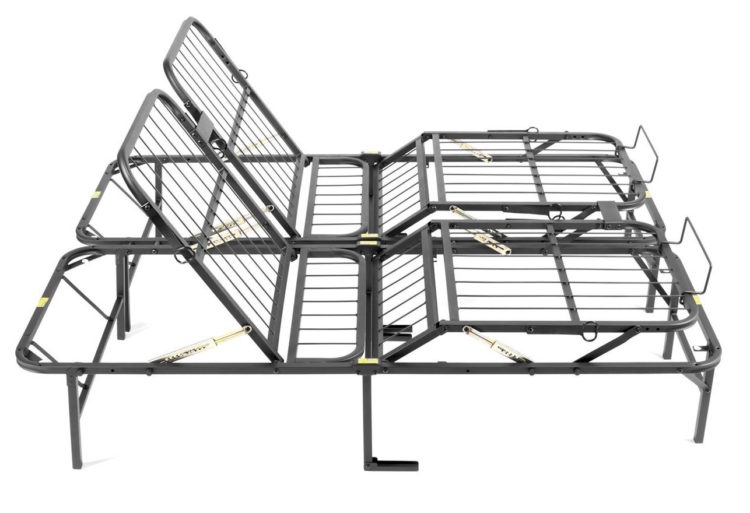 Finding a comfortable position for sleeping, reading, working on your laptop, etc. can sometimes feel impossible when you are stuck in bed on a tough flare day. An adjustable bed frame allows you to raise or lower either your head, feet or both so you can find the angle and position that works best for you and your body.
Carie Braun wrote, "I had a prescription for an adjustable bed to sit myself up to enable me to get out of bed in case my back and hips lock up."
Amanda Bates Galassini said, "I just got an adjustable base for my bed and it's the best investment! I can put my body and legs at different heights/levels depending on where my pain is worst that day. It's awesome!"
"The best thing I have is an adjustable bed!! The head of my bed can move up an down via a remote so not only can I can sleep at a specific angle to avoid reflux pain overnight, but it makes it easier to just sit up in bed during the day to do things like read, go on my laptop or phone and watch my TV without the need for 100 pillows for support," added Abigail Formas.
Buy the adjustable bed frame above in King size for $228.74 from Amazon.
16. Remote-Controlled Fan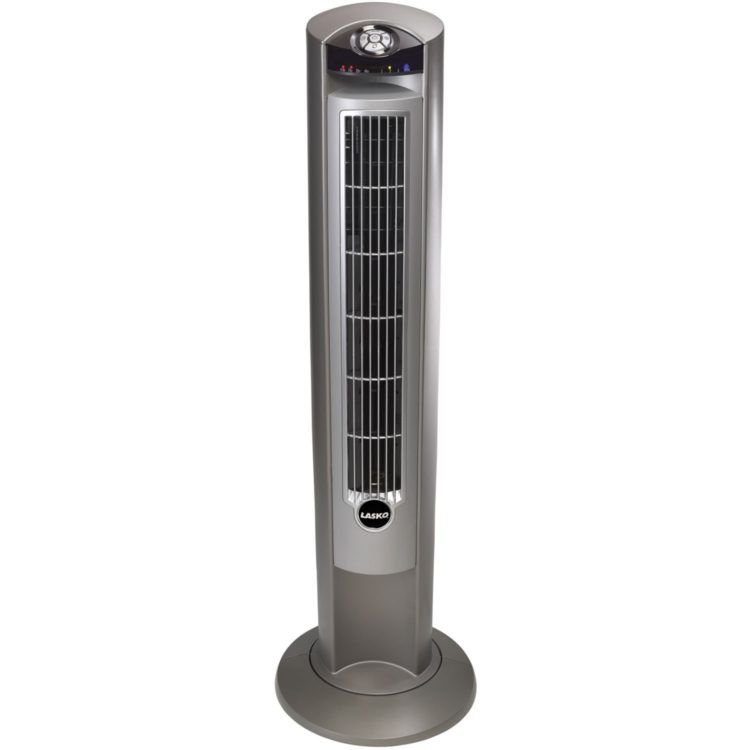 Having a fan in your bedroom can keep you cool, help with air flow, provide some white noise and, if the fan has an ionizer (such as the one featured above), help purify the air in your room. But if you are someone who is temperature sensitive, getting up and out of bed constantly to adjust the fan can be a hassle. Having a remote makes it much easier to turn your fan on and off however often you need to do so.
Diane Muhs wrote, "I love the remote for my fan. My temperature fluctuates, and being able to turn on the fan without getting up is priceless."
Buy the fan above for $62.72 from Amazon.
17. Avana Orthopedic Support Pillow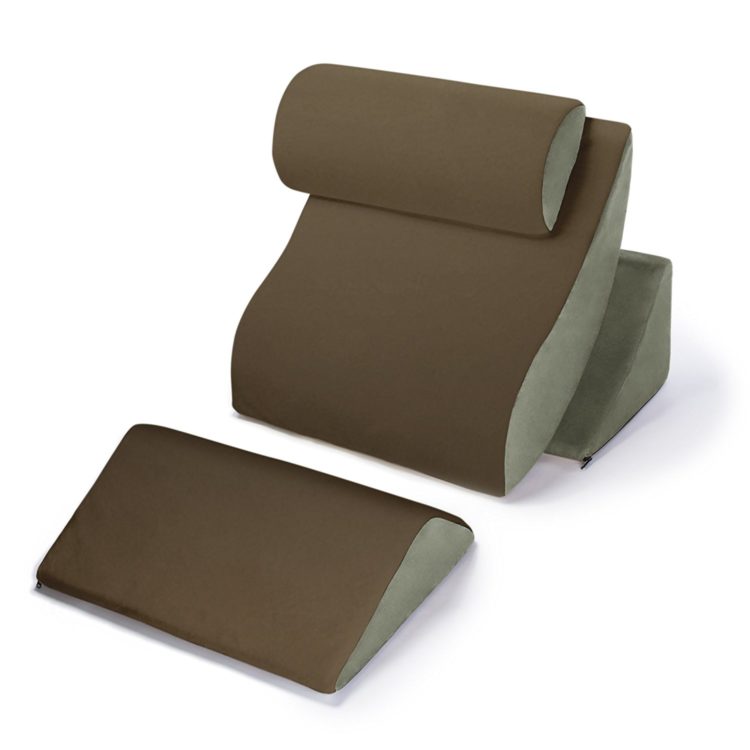 The Avana Support Pillow is perfect for those who spend lots of time in bed. It allows you to easily sit up in bed without going to the effort of stacking up a bunch of regular pillows.
Jenny Labrosse told us, "I have a great pillow that I got from Amazon [featured above]. Since I spend a lot of time in bed, it allows me to get comfortable while sitting up."
Danielle Schroeder added, "This product makes staying in bed so much more comfortable. It can be adjusted so many different ways to find your prefect position. It's a bit pricey but well worth it. I bought it after my third back surgery and am so happy I did!"
Buy the pillows above for $169.99 from Amazon.
18. TV Mount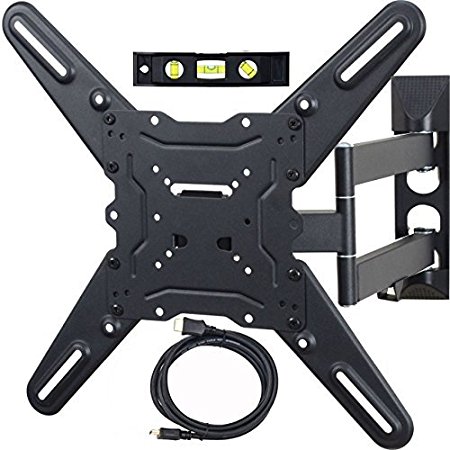 Watching TV shows and movies can be a helpful distraction from pain or other symptoms on days you're stuck in bed, but having to crane your neck or lay in bed at an odd angle can easily exacerbate pain. Mounting your TV allows you to find the perfect angle to comfortably lie in bed and watch your favorite shows.
Brenda Fink Chapman told us, "[I have a] TV elevated on the wall so I can watch while lying on my back if needed, and a subscription to Netflix and Hulu with plenty of shows and movies picked out in advance."
Ren Seabrook said she uses a TV mount that extends over her bed.
Buy the TV mount above for $25 from Amazon.
Have a product you'd recommend? Let us know in the comments below.
Originally published: October 16, 2017