10 Reality TV Stars Who Showed Viewers Their Chronic Illness Battle
---
When a person signs up to be on a reality show, they've agreed to give viewers a peek into their lives. If they're dealing with a chronic health condition, they may also give viewers an inside look at what it's like to live with their illness. This might be the first time audiences are seeing a person with this disease, so the reality star or contestant can have a big impact on how people come to understand it (for better or for worse).
These 10 people opened up about their illnesses on reality TV, some using their time onscreen to show audiences a piece of the battles they face every day. Of course, we only get to see edited, short glimpses at these people — it's important to remember their experiences may be altered and that every individual's journey with a condition is their own and does not necessarily represent a community at large. However, reality TV can be a powerful platform for these stars to educate others and share the everyday challenges of their health. Audiences hopefully come away from these shows with more understanding and compassion towards those who are dealing with chronic health challenges, or at least the curiosity to do their own research.
1. Raven Walton from "Big Brother"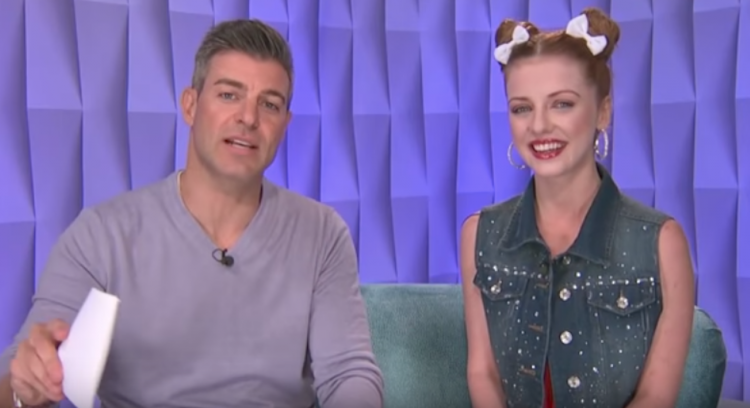 Even before "Big Brother" began filming in June, contestant Raven Walton has been open about her gastroparesis. In pre-show interviews, Walton spoke about her gastric neurostimulator (also called a gastric pacemaker) and her hashtag, #PacerPower. She's also talked about her pacemaker and the symptoms of her illness on the show, though some viewers have taken to social media to express their doubts about the seriousness of her condition — doubt that may sound familiar to others with invisible illnesses.
2. Golnesa "GG" Gharachedaghi from "Shahs of Sunset"
Golnesa Gharachedagi, known as "GG," and her battle with rheumatoid arthritis has been a storyline on the show. After seeing Gharachedagi drinking and partying despite her RA, some cast members questioned how serious her condition really was and wondered if she was faking it. Gharachedagi defended herself on the show and on social media, explaining that she was treated with chemotherapy and that she turned to alcohol to help cope with her illness. "I never, ever imagined that anyone would be questioning my situation, especially because they've all known about my situation for the last five or six years," Gharachedagi said.
3. Catelynn Lowell from "Teen Mom OG"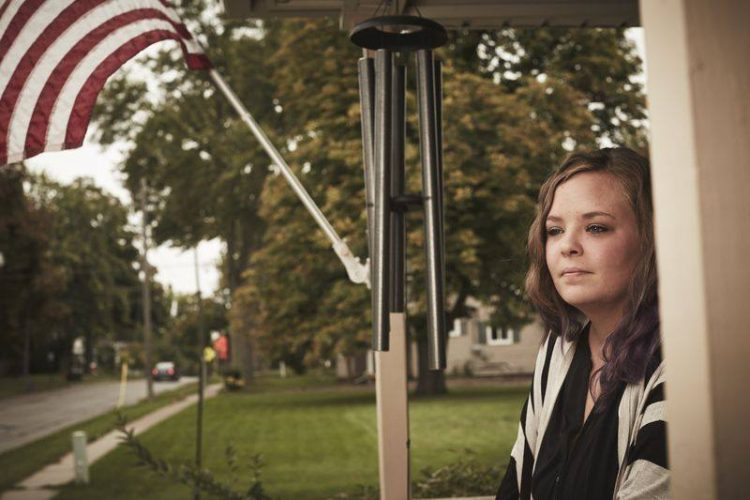 After giving birth to daughter Nova (with husband Tyler Baltierra), Catelynn Lowell documented her experience with depression on "Teen Mom OG." She talked openly on the show about her 30-day stay at a treatment facility and how it helped her deal with her depression and panic attacks. "I think it's good that I go out and show the truth because if anything, I feel like it's going to help someone else and push them to go find the help that they need or inspire them to know they are not alone," Lowell told OK magazine.
4. Pedro Zamora from "The Real World: San Francisco"
Pam and Pedro playing pool on the first day in the @RealWorldMTV house. pic.twitter.com/BWO5WTtRl7

— (((Judd Winick))) (@JuddWinick) November 11, 2014
Pedro Zamora used his time on "The Real World" to educate his fellow cast members and viewers about HIV/AIDS, becoming one of the most public faces of the disease when the show aired in 1994. He testified before Congress and even received a phone call from President Bill Clinton while he was in the hospital, who told him he was "thinking about you and praying for you." He passed away at 22 years old, the day after the season finale aired, and is still remember today for his efforts to reduce the stigma of HIV/AIDS.
5. Mandy Harvey from "America's Got Talent"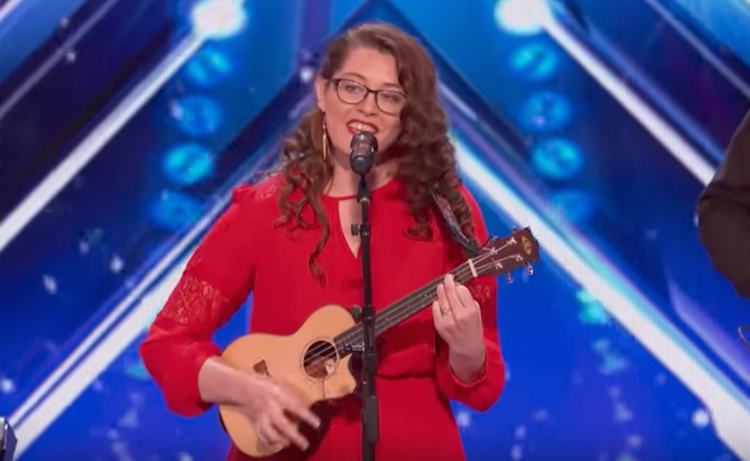 When Mandy Harvey stepped onto the "America's Got Talent" stage with her ukelele, she looked like any other singer. But then she revealed she is deaf due to a connective tissue disorder (she later confirmed she has Ehlers-Danlos syndrome) and wowed the judges with her original song. "After I lost my hearing I gave up, but I want to do more with my life than just give up," Harvey told the judges.
6. Sam Talbot from "Top Chef"
Sam Talbot revealed he has type 1 diabetes when he competed on "Top Chef," and in his post-show life, has become a vocal advocate for diabetes awareness. He co-founded the nonprofit Beyond Type 1 with Nick Jonas and wrote a cookbook called "100% Real" that focuses on natural, clean dishes. "Being a diabetic means you need to constantly think about what you're eating, when you're eating and how to keep your joints moving," Talbot told People.
7. Mercedes Scelba-Shorte from "America's Next Top Model"
Mercedes Scelba-Shorte revealed her lupus diagnosis while competing on "America's Next Top Model." During a visit with her mom after winning a challenge, she talked about how she had asked her doctor how many people recover from lupus, to which her mom replied that no one recovers from lupus since it's chronic — revealing the process of grief and acceptance that often accompanies a diagnosis. Scelba-Shorte has also served as a Lupus Foundation of America spokesperson.
8. Yolanda Hadid from "The Real Housewives of Beverly Hills"
Yolanda Hadid famously battled Lyme disease, and her costars' doubt, on "The Real Housewives of Beverly Hills," bringing to light the struggle so many people with invisible illnesses face. On one episode, Hadid even brought her and her children's medical records to a dinner with the other housewives in response to their skepticism about whether or not they were "really sick." Since leaving the show, she's written a book detailing her health journey and how her illness influenced to her divorce, giving audiences a glimpse at the difficulties so many chronically ill people and their spouses go through.
9. Whitney Thore from "My Big Fat Fabulous Life"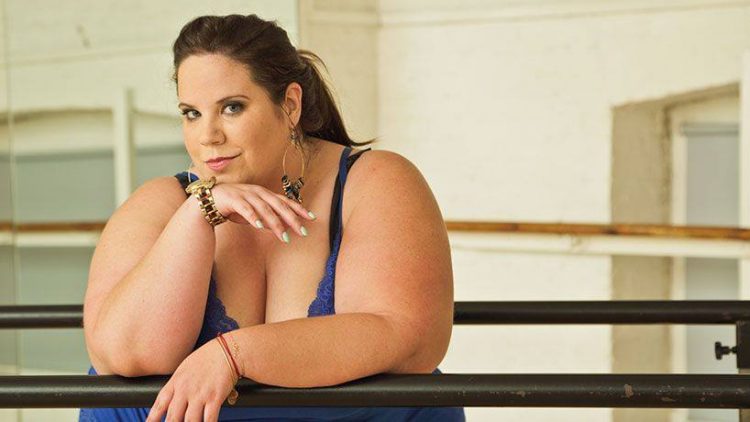 Whitney Thore got her own reality TV show after a video of her dancing went viral. On the show, she's open about how polycystic ovary syndrome (PCOS) kickstarted her weight gain when she was in college, in addition to bulimia and disordered eating. The show also documented her fertility issues due to PCOS — she went to her doctor to confirm her positive pregnancy test; moments later, the ultrasound revealed she wasn't pregnant after all. "The unknown is something women with PCOS face often; so much about PCOS remains unclear and debatable, from the diagnostic criteria, to the causes, to the still yet-to-be-found cure," Thore wrote in a blog.
10. Phillip Phillips from "American Idol"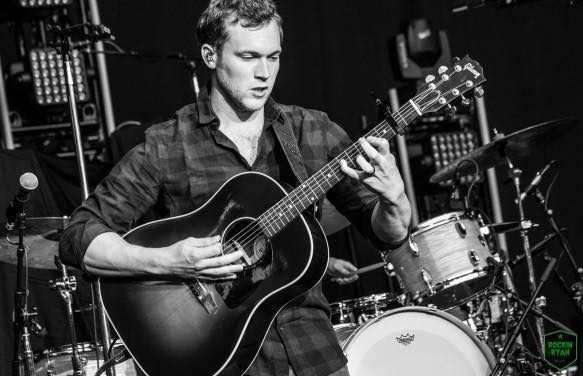 The "American Idol" winner underwent seven procedures to deal with severe, chronic kidney stones during his time on the show, and endured a five-hour surgery after the show wrapped to remove more stones and restructure some damaged anatomy. Phillips, who was born with one functioning kidney, didn't discuss his health on the show, but began speaking out after filming ended. "It's the toughest year of my life," he told People.
Originally published: August 11, 2017