Selma Blair Reveals Shaved Head After Finishing Multiple Sclerosis Treatments
---
On Thursday, Selma Blair lit up Instagram with a stunning photo of her completely shaved head to share she completed a round of treatments, an experience many with chronic illness can relate to.
In the Instagram post, the actress showed off her haircut for the first time after hinting in June her son, Arthur, helped with the hair styling. She shared in the caption she was discharged from treatment for her multiple sclerosis (MS), an autoimmune condition that causes the immune system to attack the myelin insulation that protects the nerve fibers in your brain, spinal cord and optic nerve.
"Today is a banner day. I am being discharged from the care of an incredible team of nurses and techs and a visionary Dr. who believes in my healing as much as I do," Blair said. She continued:
This has been a process. And will continue to be one. I am immunocompromised for next three months at least. So no kisses please. I wanted to make sure any complications that might arise here were my private space. And we got through brilliantly. I thank you all for your love and support and that extra dose of great with a @people cover. I see things so much more clearly now. And I am excited to share this journey when I am ready. For now, I have recovery.
While Blair didn't indicate what kind of treatment she finished, she added the hashtag #newimmunesystem to the post and is pictured leaning up against her Alinker bike mobility assistance aid. Blair has been open about experiencing several MS symptoms, including speech trouble, mobility issues and muscle spasms.
"It's constant weakness and fatigue," Blair told People in an interview. "I feel like throwing up all the time." She added because of her symptoms, she celebrates even her "small" accomplishments: "I celebrate everything! If I take a shower, if I put on eyeliner."
If you've ever had to cut or shave your hair because of your chronic illness like Blair, you're not alone. Whether due to treatment, the side effects of medication or just to make your life easier or more comfortable, many chronic illness warriors can relate. To celebrate with Blair, we asked The Mighty community to share their own images of cutting or shaving their hair.
Here's what they shared:
1. "Yes. And I loved it! I had medicine that burned my scalp…shaved it down and it was very liberating." — Bailey S.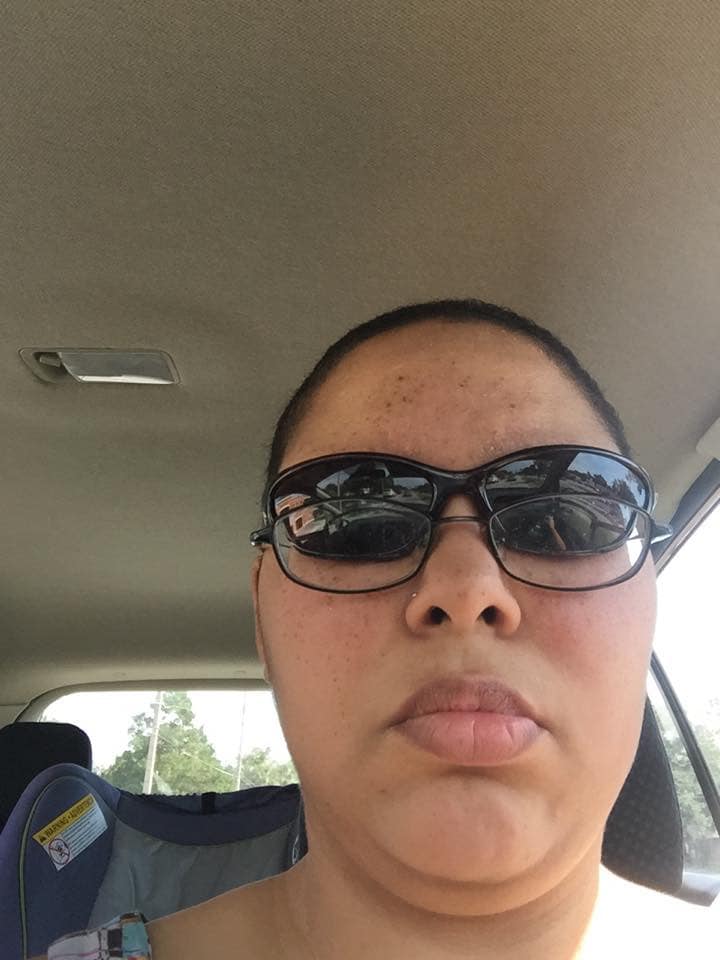 2. "Cut it and sent it to Princess Trust! I have EDS and after writing for The Mighty about things that are hard with chronic pain and how hard it was to dry and keep long hair I read a lot of comments about people who had cut their hair and were happier! Took me another 6 months before I went ahead and did it but my arms definitely appreciate my new hair!" — Sian Fiona M.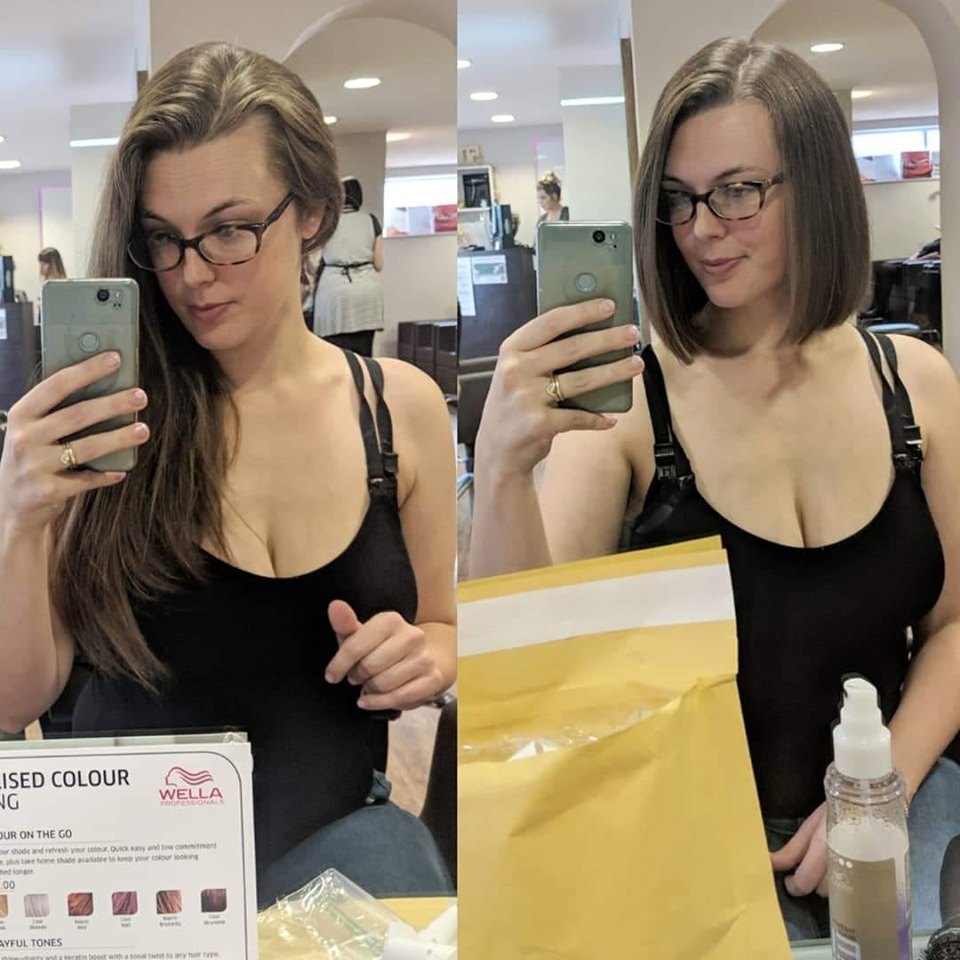 3. "I was losing clumps of my hair and it was thinning so bad from my treatments that the only solution was to cut it. Luckily my best friend does hair for a living and she made me feel beautiful during a time in my life when I really didn't feel attractive at all." — Taylor M.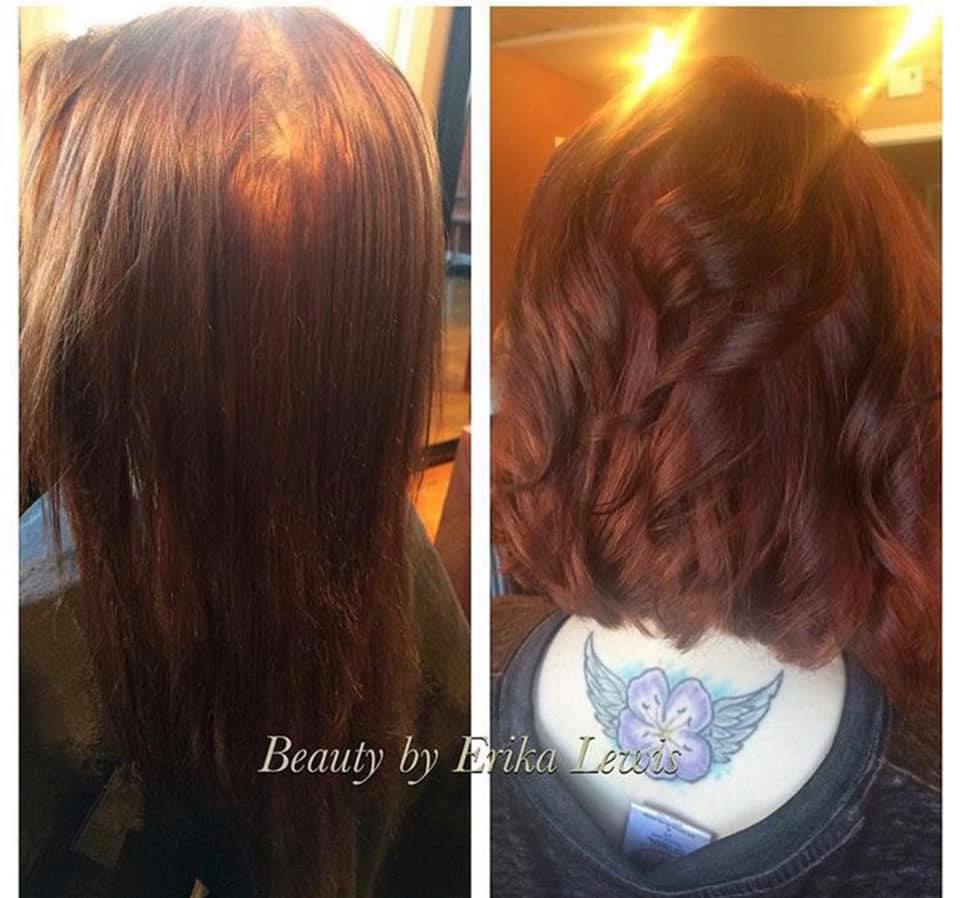 4. "I had to cut my bra length hair off because holding a brush and blow dryer up forever was too much. My fibromyalgia makes it tiring and painful. But I decided to rock the short hair with a smile!" — Jill Alexandra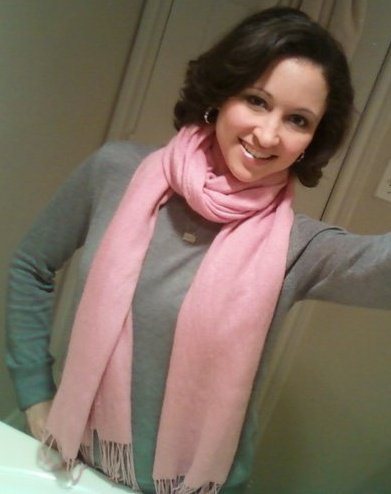 5. "Lost my hair and when it started coming in patchy I shaved it but missed my long hair. So, I have fun with kanekalon braid in hair dreads! Fun colors and limited effort." — Gail G.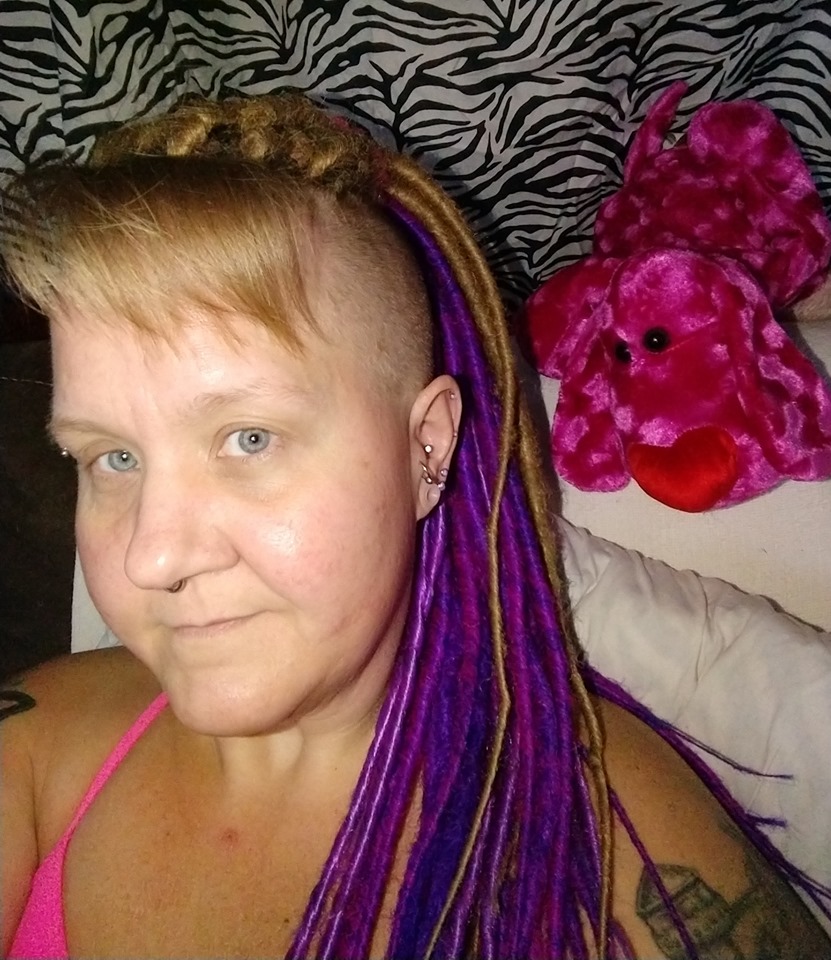 6. "Diagnosed with POTs, EDS, MCAS, Bipolar and anxiety. I hate having long hair so had it short already but after an EEG shaved it off. I love the feeling of my head when I have a buzz cut." — Lyam L.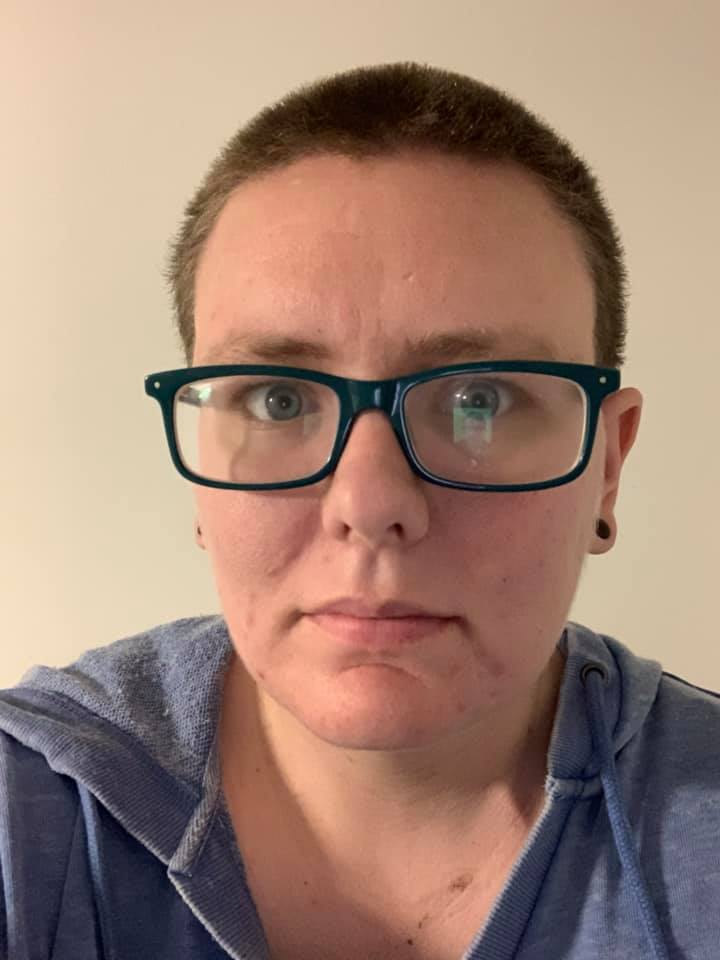 7. "Hair cut very short and naturally curly. It's been almost two years when I cut my long curly hair to this by myself! I have severe chronic nerve pain and my hair was too painful to touch my skin, so I slowly started chopping it all off. Now I actually love it short!" — Cassidy G.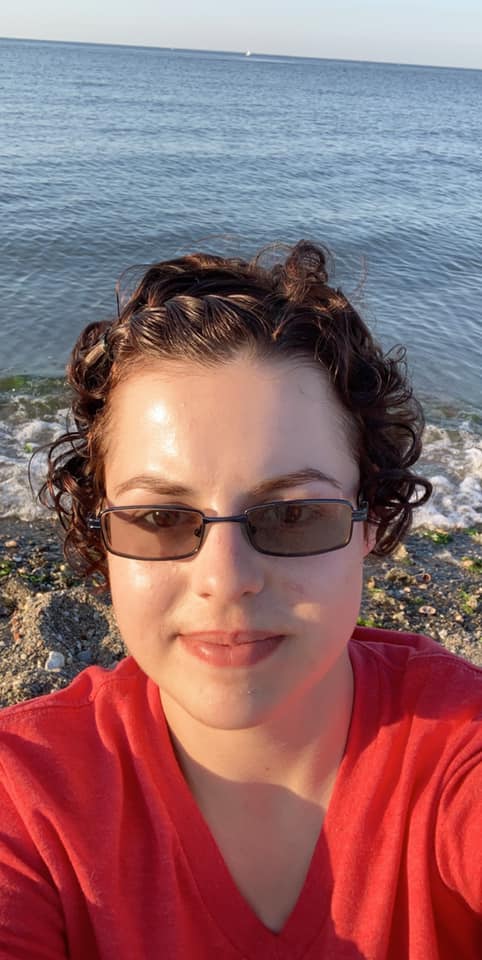 8. "This was me a few months ago. I have fibro and lupus. And I also have eczema and psoriasis. My scalp hurts so badly sometimes that even my hair hurts and I couldn't reach my scalp to treat it with my hair in the way." — Melissa K.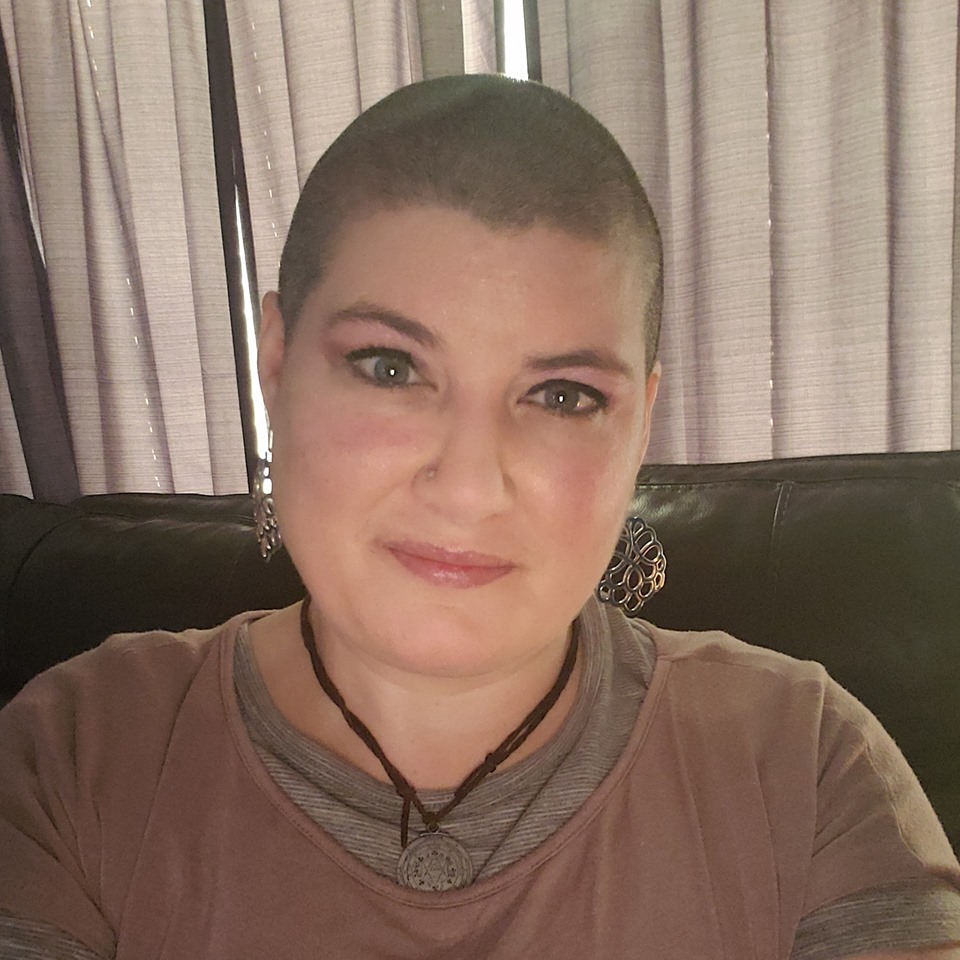 9. "I actually just did this for the first time two weeks ago, I was having just a horrible time and I felt I had no control over anything but my hair. I found it quite cathartic and I absolutely love it!" — Suzanne T.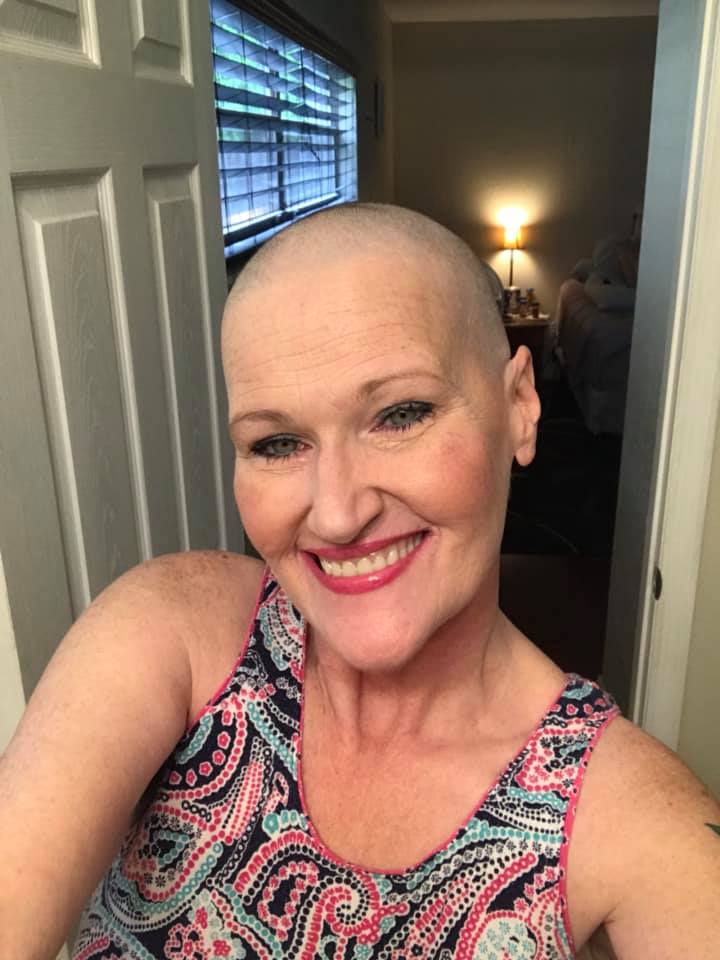 10. "I've got type 1 diabetes, ulcerative colitis and just over a week ago was diagnosed with gastroparesis. My long hair had started falling out and I was sick of it being everywhere and it was just getting too hard to manage. So, my husband buzzed it for me." — Jessie M.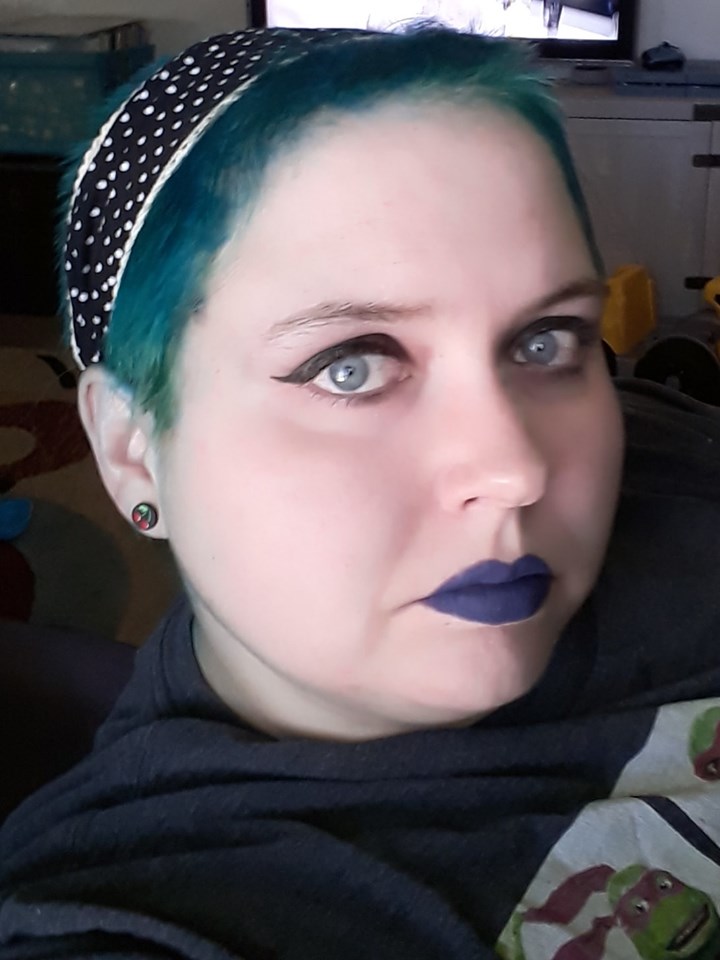 11. "In 2016 I started shaving my head once a year to raise money for childhood cancer research. It became a HUGE bonus that it made things so much easier for me! Shorter showers meant less POTS symptoms after showers. No hair to style made it easier on my EDS joints. And no hair to get knotted and matted while tossing and turning at night is awesome!" — Cassie S.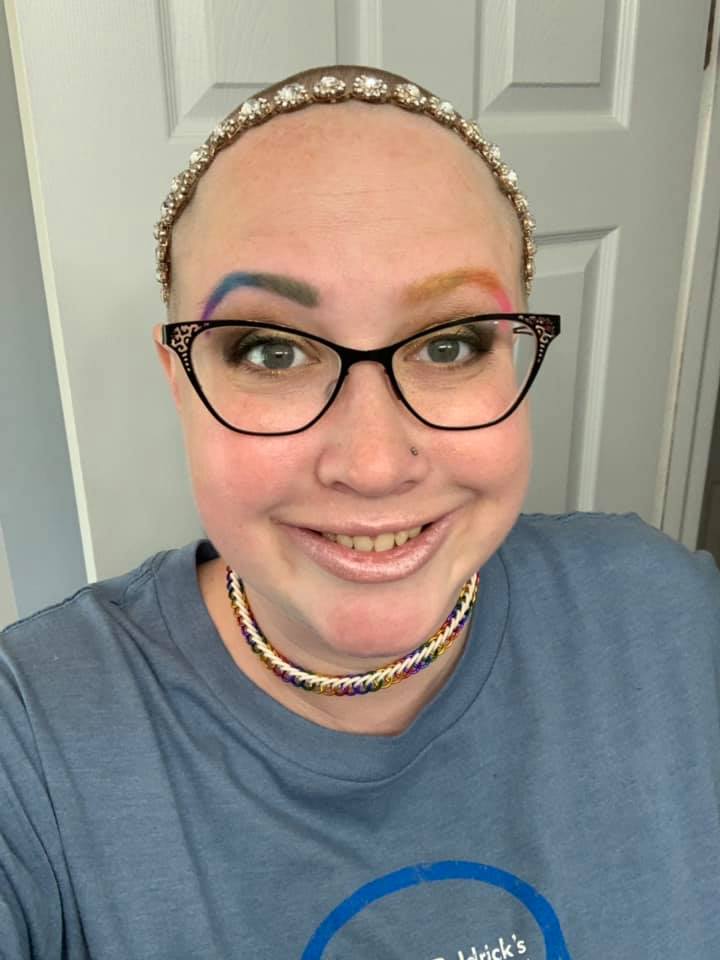 12. "Wasn't by choice but had to have brain surgery and got my head shaved." Abbe E.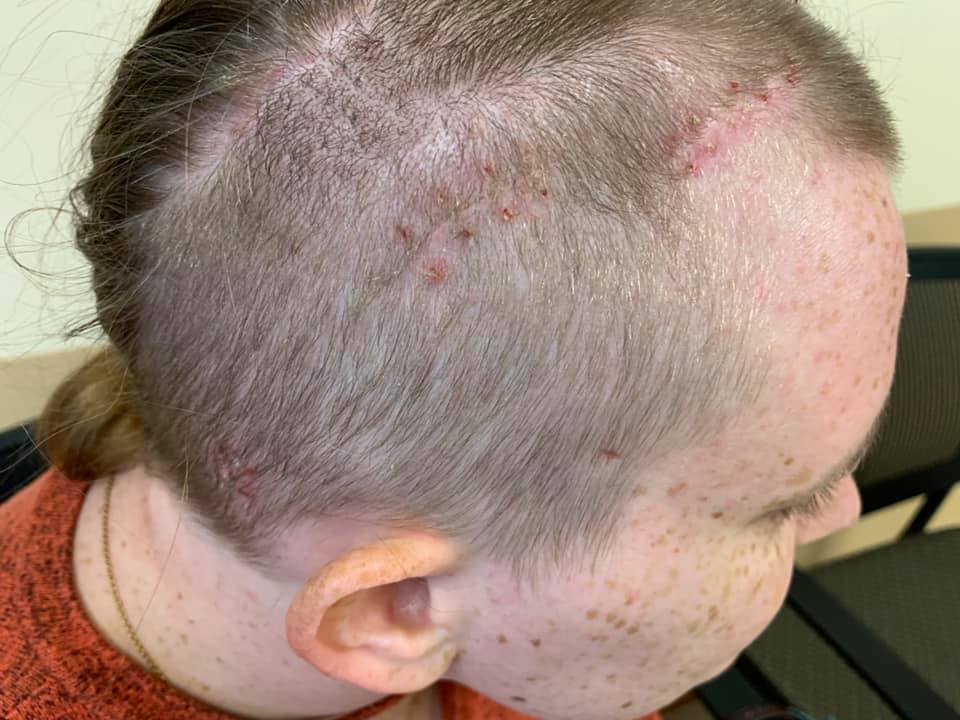 13. "Because of anemia and my inappropriate sinus tachycardia and POTS, it's hard for me to manage my hair." — Nikki B.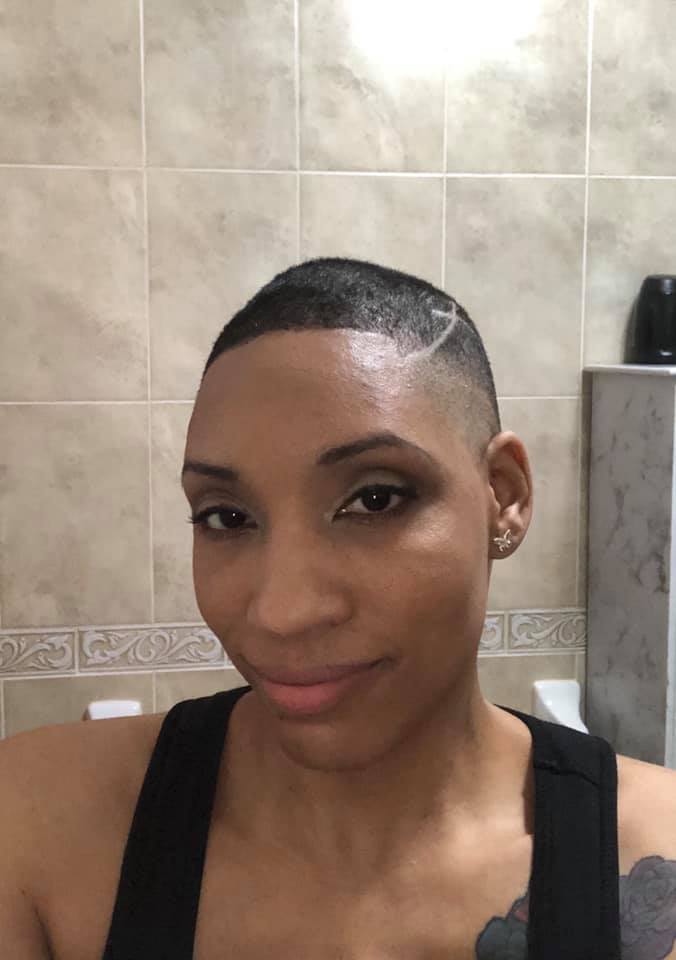 14. "Shaved my head couple of years ago when my EDS pain flared up and it was too painful to wash and brush my hair anymore." — Vicky W.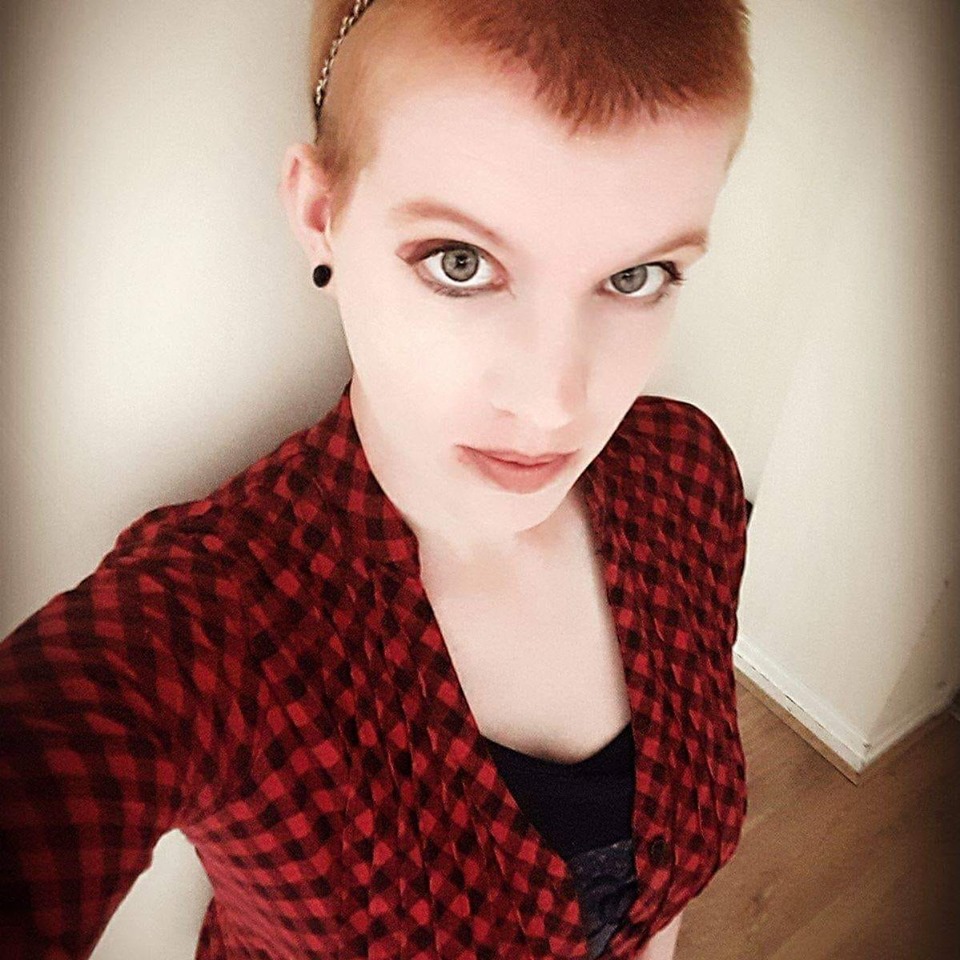 15. "Brought to you by… Alopecia Areata!" — Jordyn G.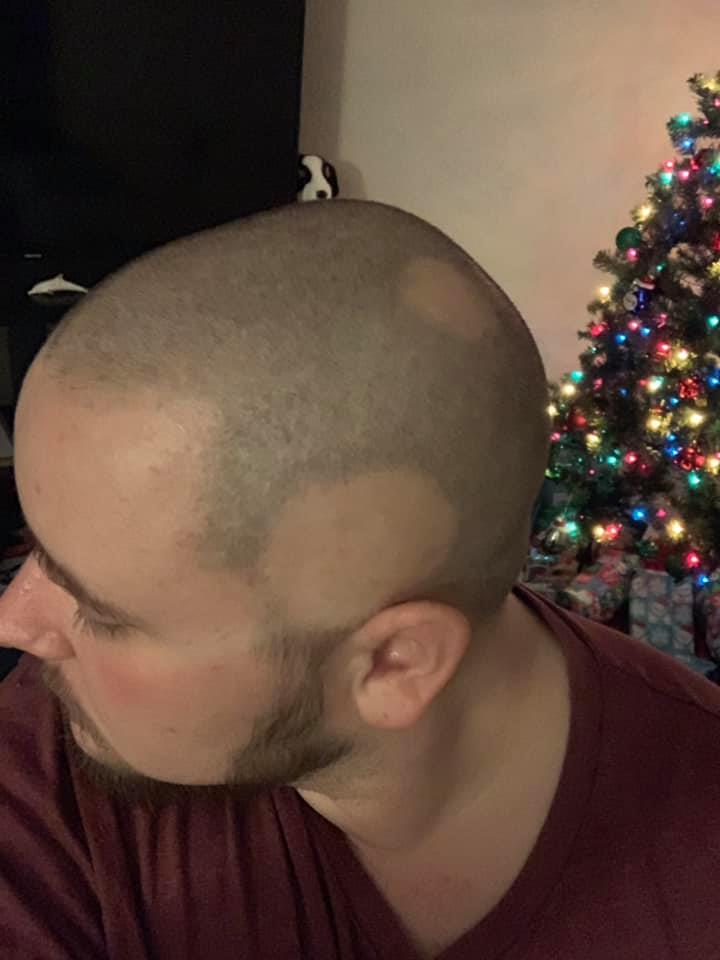 16. "I cut all mine off cause I couldn't brush it enough and because my medicines cause it to fall out." — Jessie S.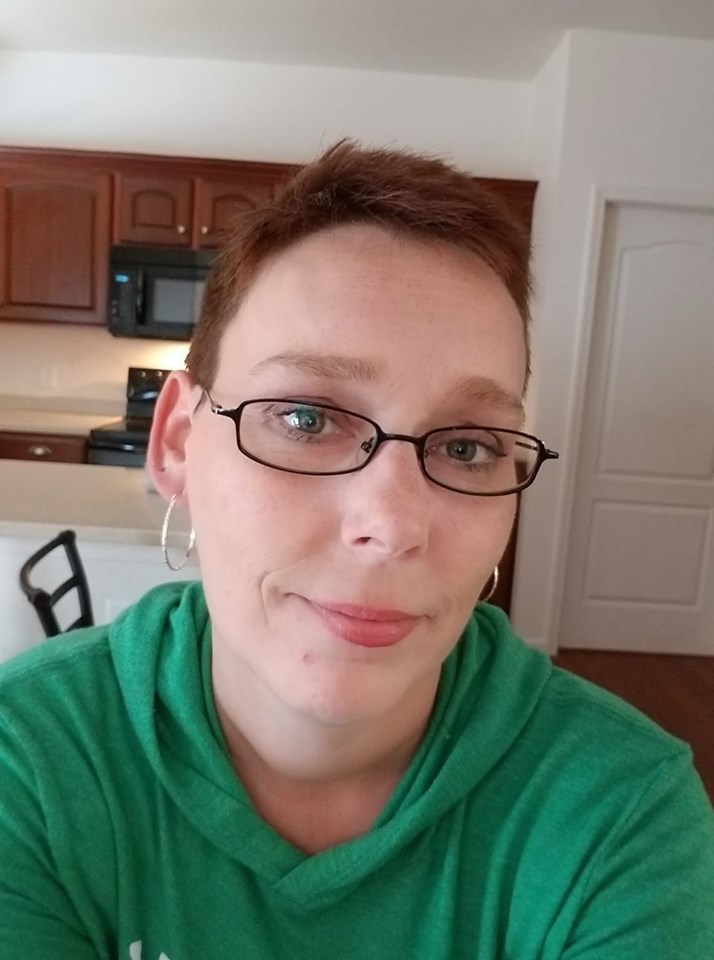 17. "I have CVID and RA. In November I had an aneurism in my abdomen. I lost 16ft of my intestines. I now have short bowel syndrome. Cut all my hair off because it was falling out because of my low vitamin levels." — Amy M.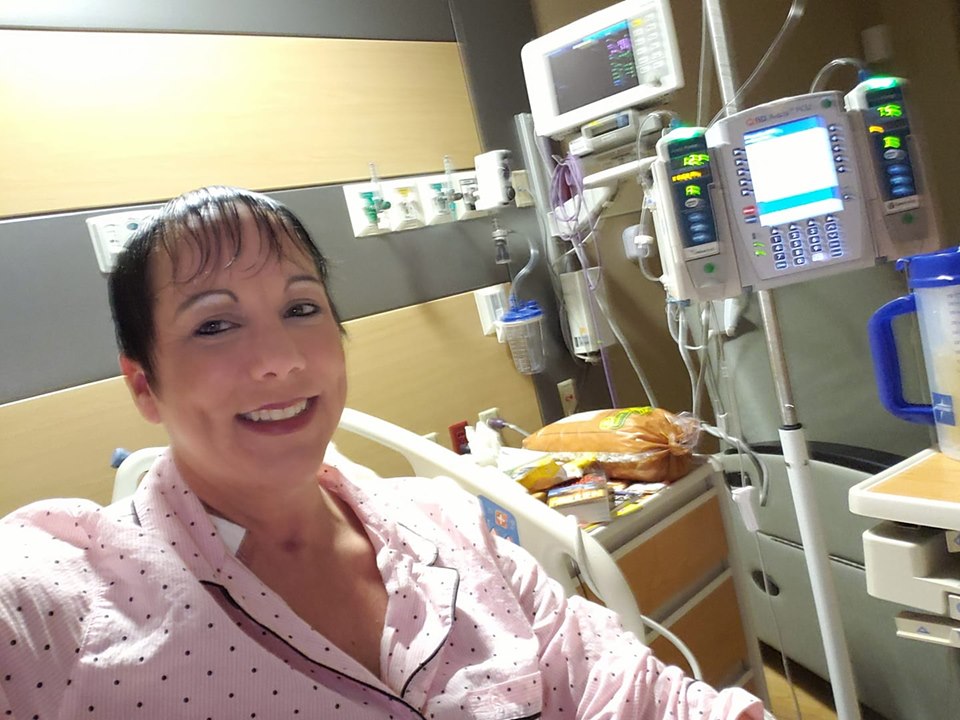 18. "I have many autoimmune diseases that leave me with lots of pain and terrible fatigue. Brushing my hair hurts. Washing my hair hurts. Styling my hair is agony. These were the reasons I shave it off. I hate it being so short but my body doesn't leave me any choice over it." — Suzanne H.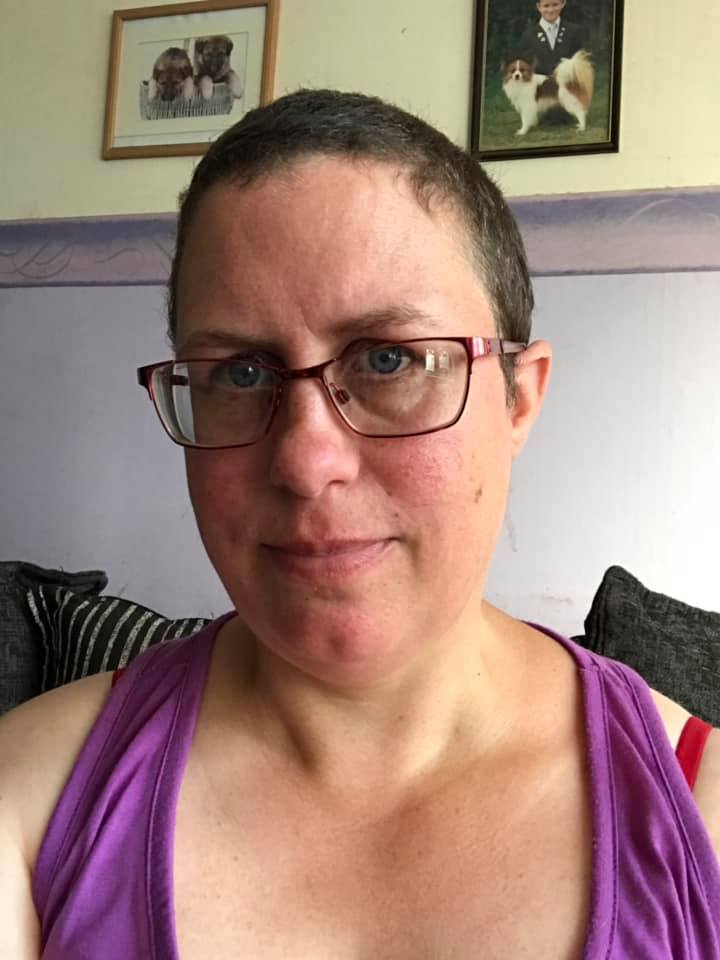 19. "It's heartbreaking to say goodbye to my long hair and cut it because of the extreme fall out caused by SLE. Long hair or short hair, we are still strong and beautiful." — Nathalie E.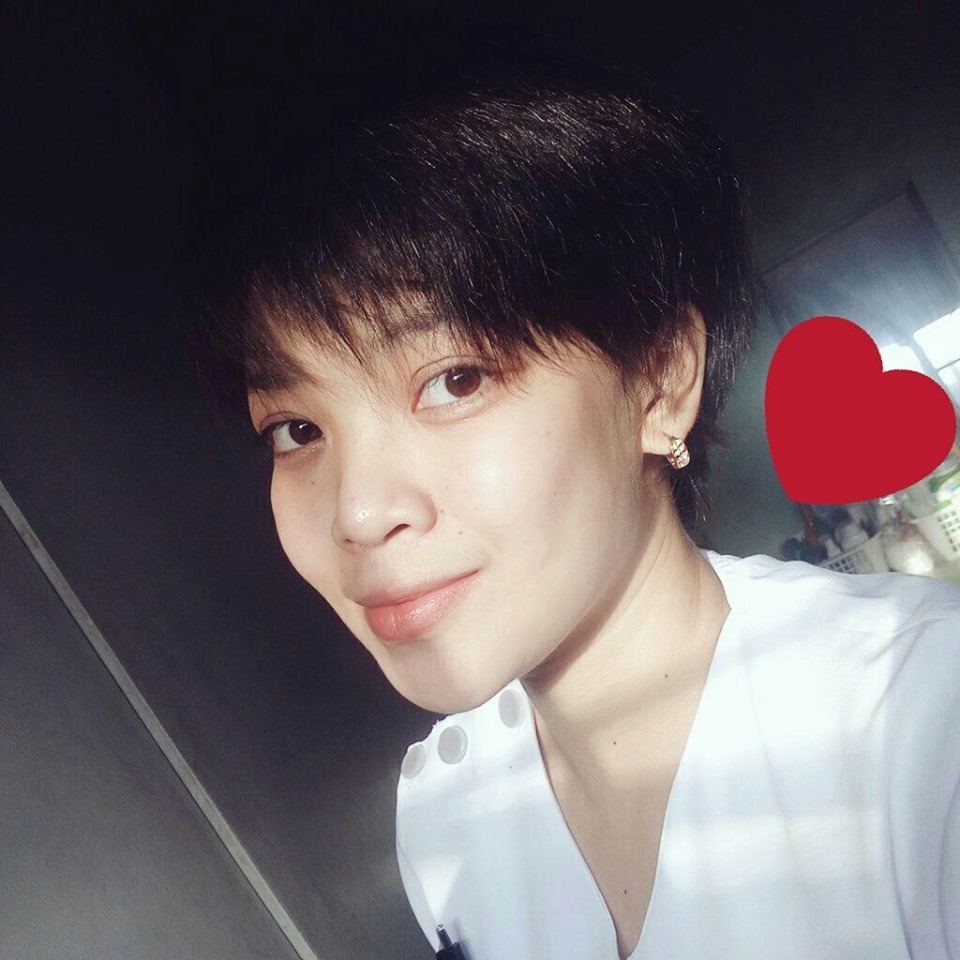 Have you ever cut your hair because of your chronic illness? Share with us in the comments!
Originally published: July 25, 2019