14 Nutrition Shakes People With Chronic Illness Swear By
---
Editor's Note
We hope the products below, all recommended by our Mighty community members, help you or a loved one in your health journeys. Just so you know, The Mighty may collect a share of sales from the Amazon links on this page.
For many in the chronic illness community, eating solid foods during flare-ups can be difficult. Maybe you're experiencing too much pain and fatigue to cook a meal, or perhaps your illness lowers your appetite and makes it very uncomfortable to ingest much.
On those flare days when you're not feeling up to eating much but still need to stay hydrated and get enough nutrition, sometimes meal replacement drinks or nutrition shakes can be a lifesaver.
We asked our Mighty community how they make sure they're getting enough nutrition when they have difficulty eating during a flare, and they recommended the following meal replacement drinks and nutrition shakes. If you're struggling to keep down solid food, these drinks may be a helpful alternative. Of course, everyone has different symptoms and dietary restrictions, so be sure to talk with your doctor about which nutrition drinks (if any) would be best suited for you and your health.
Here's what our community shared with us: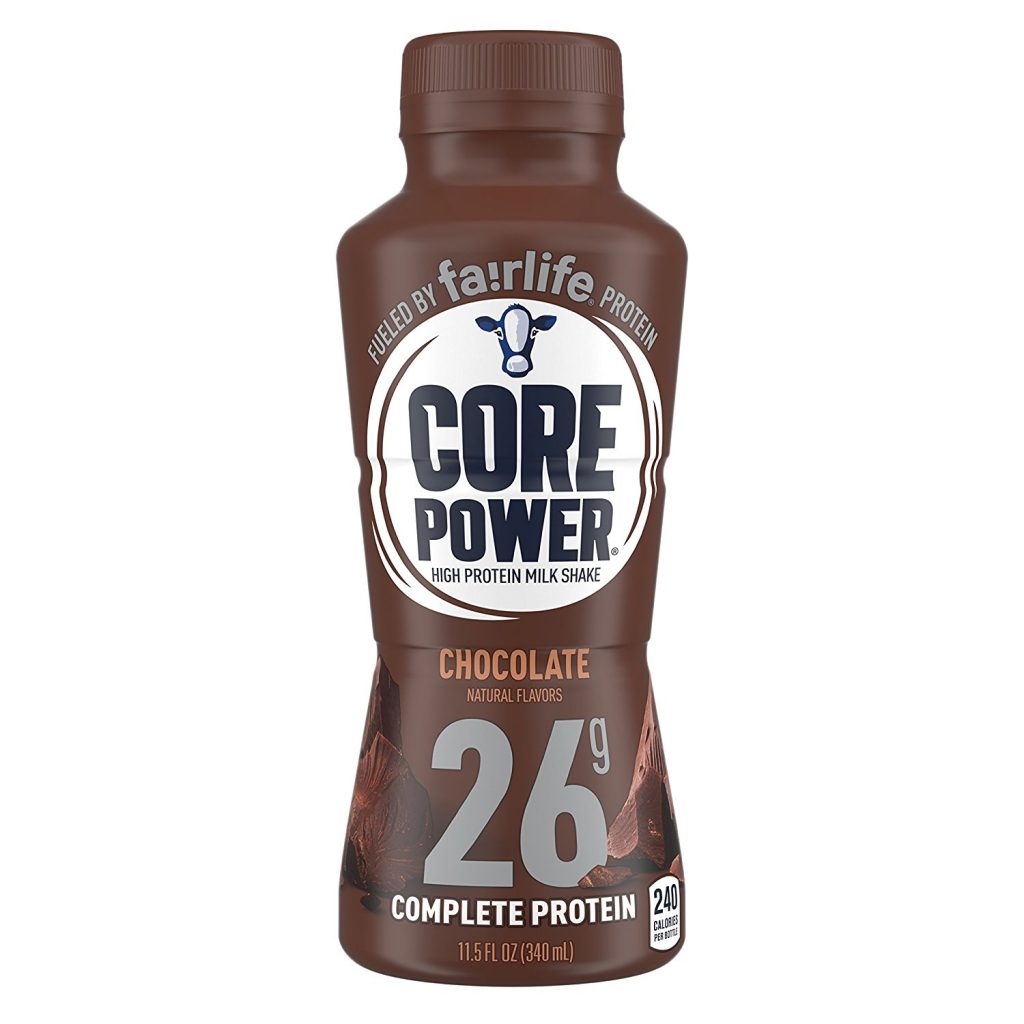 The Core Power High Protein shakes each contain 26 grams of protein and 700 mg of calcium (the Elite Core Power shakes each contain 42 grams of protein). The shakes come in multiple flavors, including Chocolate, Vanilla, Banana, Strawberry Banana and Coffee.
"Core Power by Fairlife nutrition drink," recommended Caroline Meadowlark. "Made with filtered milk so I tolerate it better than most nutrition drinks."
Buy the protein milk shake above (12-pack) for $24.83 from Amazon.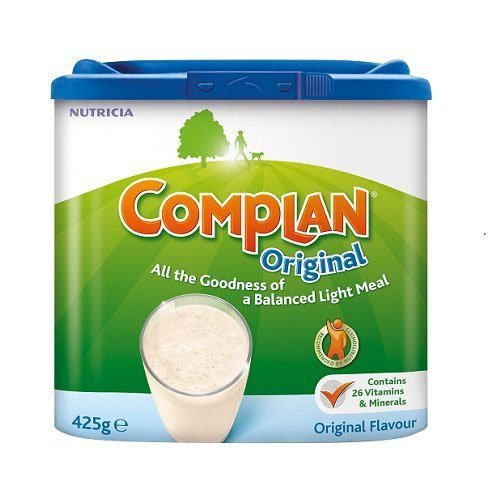 Complan carries nutritional supplements that come in several forms (such as soup or mix-at-home drinks) and a variety of flavors. The Complan Original nutritional drink (featured above) contains 26 vitamins and minerals and is gluten-free. It is available at several grocery stores and retailers in the UK.
Pandora Patrucci told us, "I use Complan. It's a complete nutrition shake you can replace meals with, and gives you what you need. When I can't hold solids down or am in pain, this is my go-to drink. It comes in a variety of flavors, from soups to drinks and is packed with vitamins, minerals and essential ingredients."
Buy the nutritional drink powder above for $13.29 from Amazon.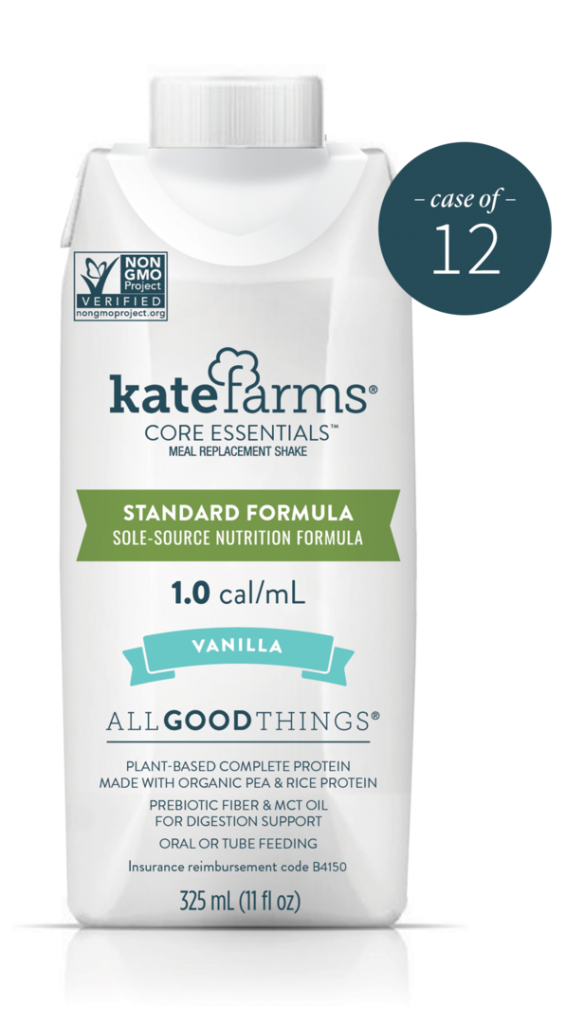 Kate Farms meal replacement shakes are made with organic plant-based protein and contain no dairy, lactose, corn, soy, nuts or gluten. Each carton of their standard formula (featured above) provides 325 calories with prebiotic fiber, 23 micronutrients and a blend of phytonutrients from 29 fruits, vegetables, herbs and spices.
Melaney Niemiec wrote, "It is difficult to get enough calories in orally during a GI flare but Kate Farms nutrition shakes help so much! They have all the essential nutrients and taste really good. They help prevent too much weight loss by condensing necessary calories into a reasonable small shake. I can usually get one of these in per day, along with other light foods such as applesauce, crackers, bone broth and flavored sparkling water."
Buy the meal replacement drink above (12-pack) for $41.34 from Kate Farms.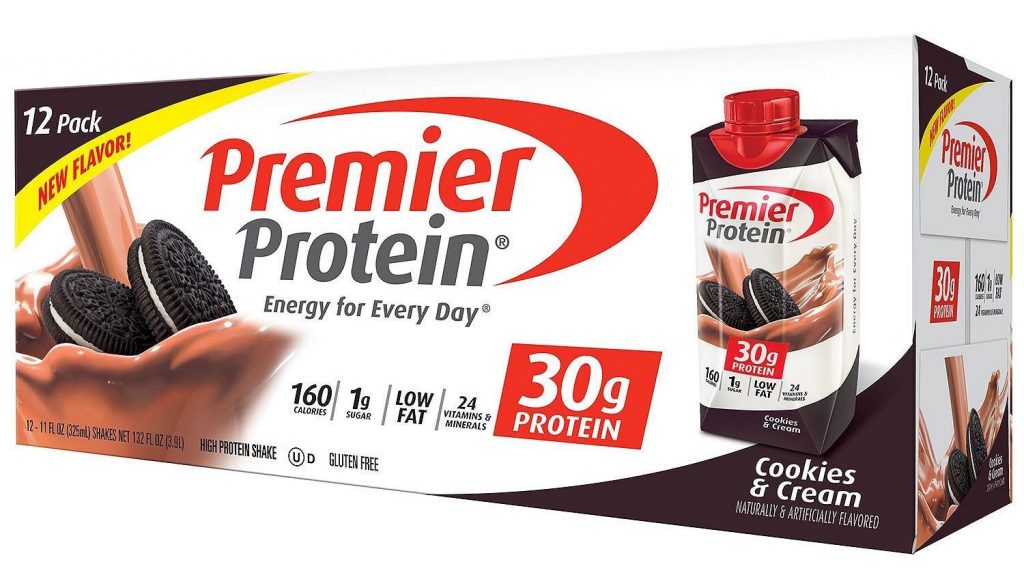 Premier Protein offers shakes, drinks, powders and bars that are packed with protein. Their shakes come in several fun flavors, including Peaches 'n Cream and Cookies 'n Cream, and each contain 30 grams of protein and is free of gluten and soy.
"Premier protein drink," said Becky Sumrall. "My stomach has been majorly inflamed for awhile now so I don't eat as much as I should. That drink has all sorts of nutrients in it."
Buy the protein shake above (12-pack) for $23.99 from Amazon.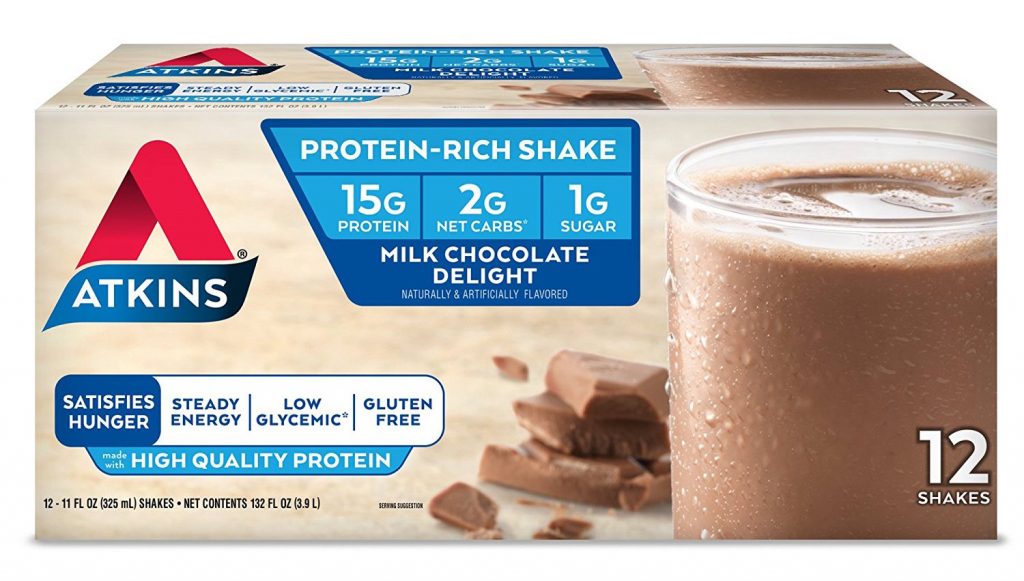 The Atkins meal replacement shakes each contain 15 grams of high-quality protein, 5 grams of fiber and no gluten or artificial colors or preservatives. The shakes come in 10 flavors, ranging from French Vanilla and Milk Chocolate to Mocha Latte.
"I have trouble eating anything solid, and even a piece of bread sometimes results in days of horrible pain," explained Jackie Strickland. "My go-to right now is Atkins meal replacement shakes. I have insulin resistance/borderline diabetic, so I have to be very careful with sugar and they contain very very little sugar. They are actually quite satisfying, and taste is also decent. My only complaint is that constantly having an artificial sweet taste gets unpleasant over time."
Buy the meal replacement shake above (12-pack) for $11.42 from Amazon.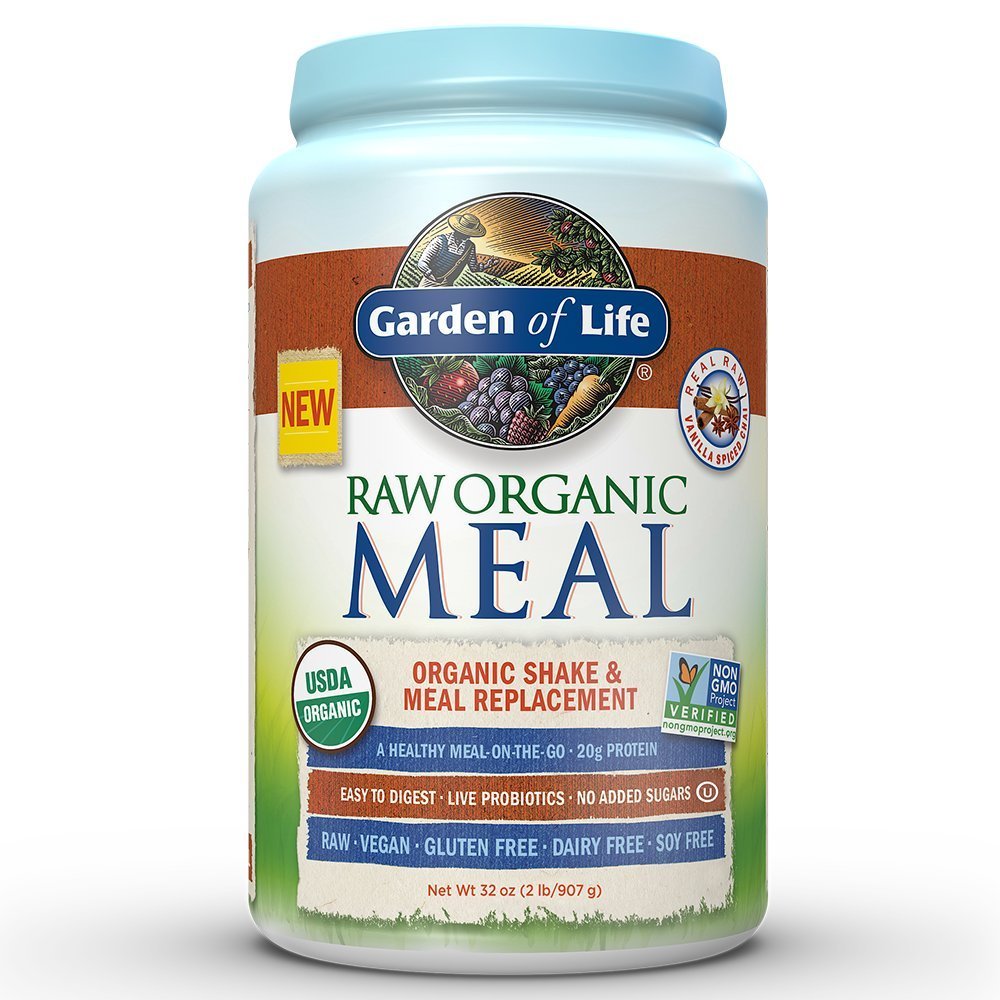 One scoop of the Raw Organic Meal powder contains 20 grams of protein, healthy fat, 5 grams of fiber, probiotics, enzymes and 21 vitamins and minerals. It has no gluten, soy, dairy, tree nuts, filler ingredients, artificial colors, flavors, sweeteners or preservatives.
Heather Michelle recommended, "Garden of Life: Raw Meal Replacement protein shake. It's a complete meal and doesn't taste bad at all. It's dairy-free, gluten-free and organic. Super easy on digestion and filling."
Buy the meal replacement powder above for $40.94 from Amazon.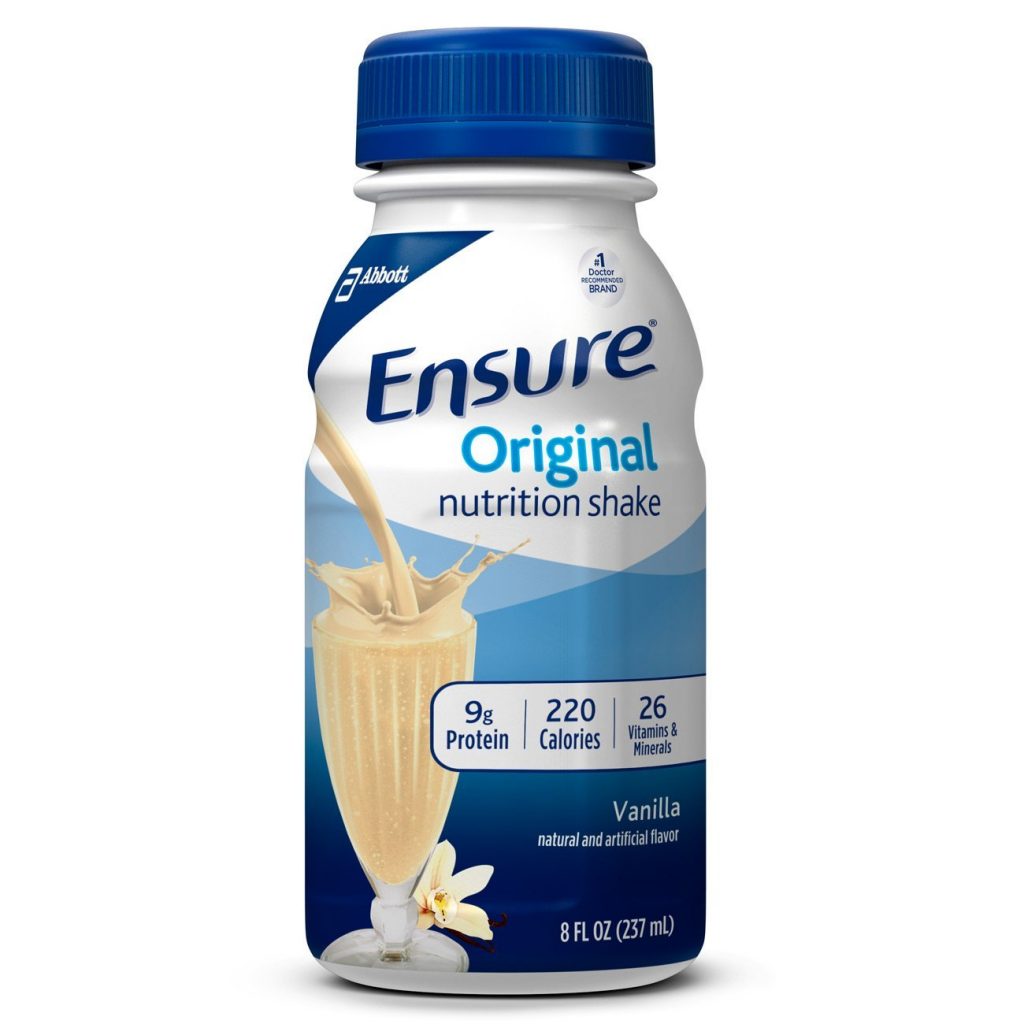 The Original Ensure meal replacement drink has 9 grams of protein, 220 calories and 26 vitamins and minerals. Flavors include Milk Chocolate, Vanilla, Strawberry, Dark Chocolate, Butter Pecan, Coffee Latte and Banana Nut.
Sarah Nelson told us, "I mix ginger ale with Ensure clear mixed berry flavor. Helps the nausea and gets a little nutrition into me."
Lillian Riccioli said, "I have survived on Ensures alone – and thank God I had them because they were the only thing I could keep down."
Buy the nutrition shake above for $7.52 from Amazon.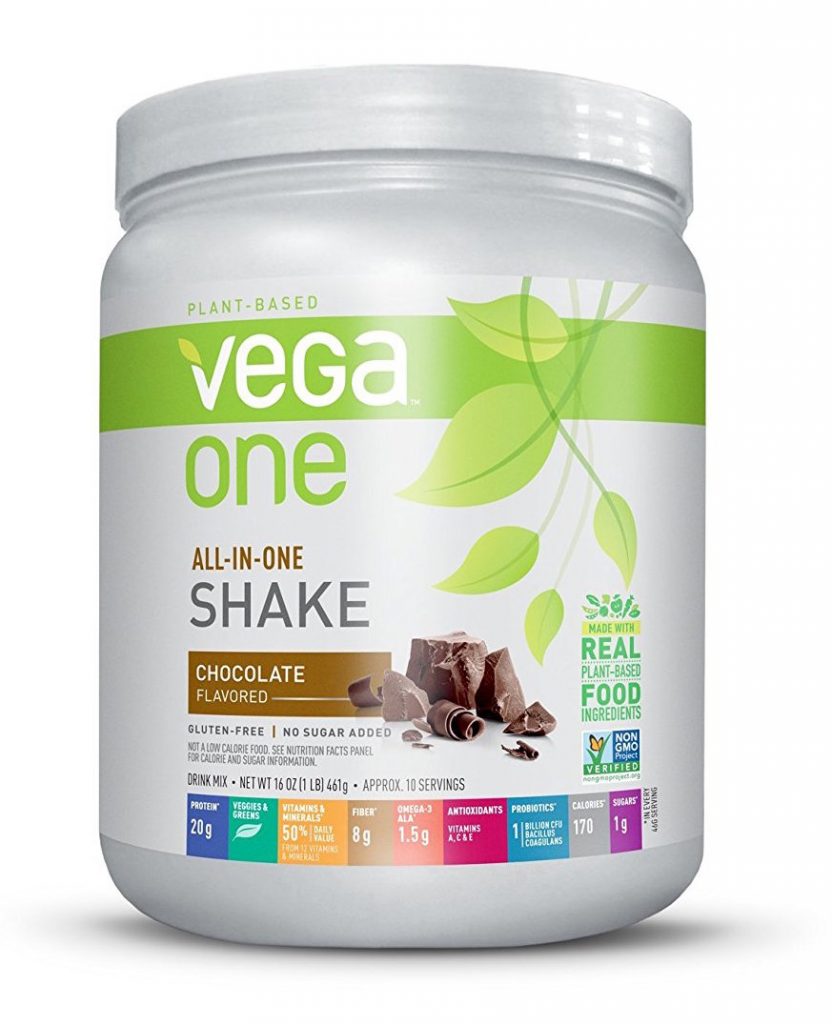 Vega One is made from organic plant-based ingredients and contains 20 grams of plant-based protein, greens, 4 grams of fiber, antioxidants and probiotics. It is gluten-free, has no added sugar and comes in a variety of flavors.
Elizabeth Morris suggested, "An all-in-one nutritional shake, blended up with whatever sounds good (frozen fruits, peanut butter, almond milk, juice, etc). I like Vega One for the combination of nutrition and cost, but I'm sure there are other good options."
Buy the protein powder above for $37.39 from Amazon.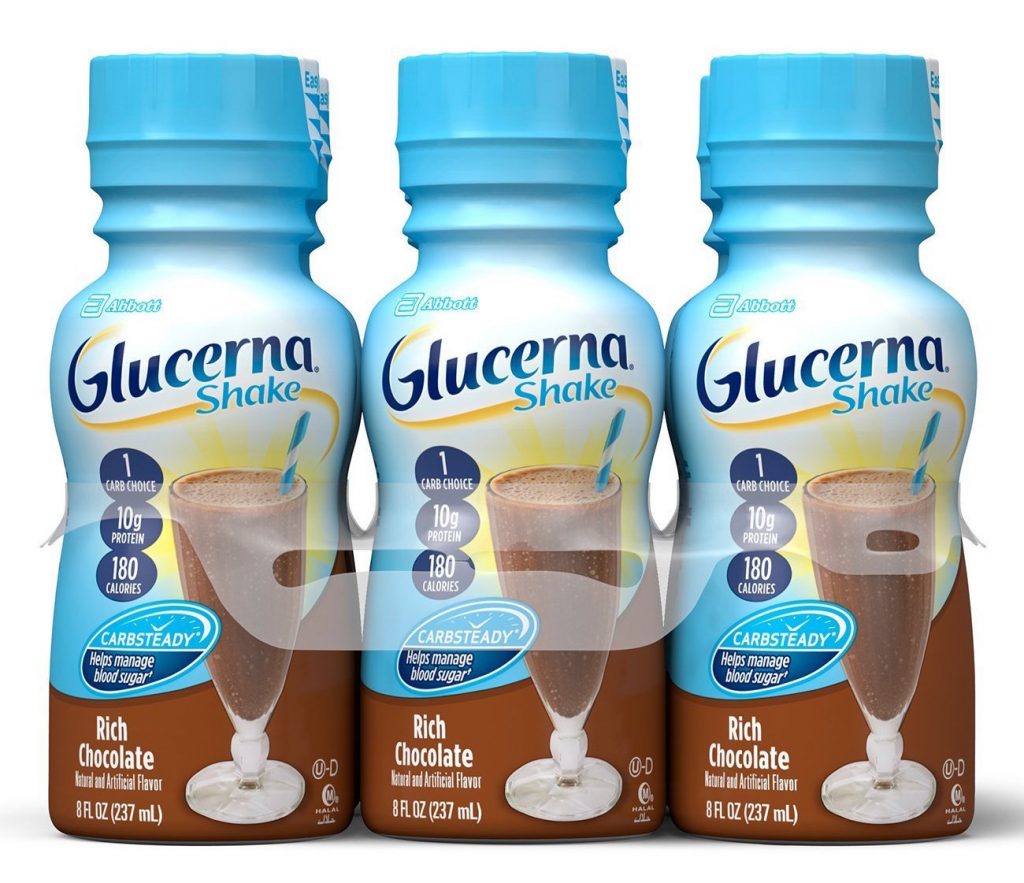 Made for diabetes and blood sugar management, Glucerna meal replacement shakes each have 10 grams of protein, 30 percent less carbs and sugar and slow-release carbohydrates.
"I have to drink Glucerna because I get sick when I eat," said Metea Mosher. "If I can't eat I have to force that or yogurt or applesauce because [of] my hypoglycemia. Then I get sicker."
Buy the nutrition shakes above (24-pack) for $37.76 from Amazon.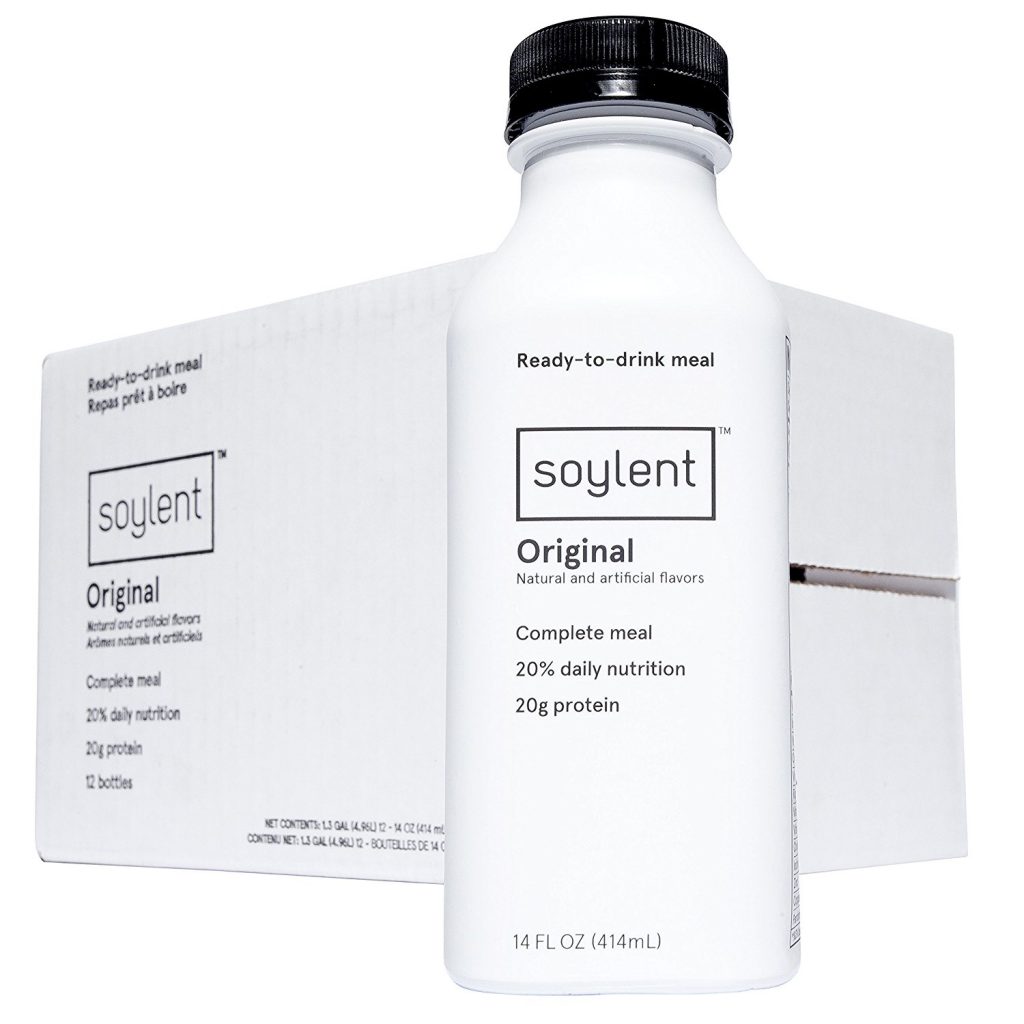 Each bottle of Soylent is considered a full meal, containing 20 grams of protein and providing 20 percent of your daily nutritional requirements. It's available in two flavors: Original and Cacao.
"I like Soylent when I'm too exhausted to cook, but I can't have more than two a day or I start to get headaches," said Lisa Nixie Fox.
Buy the meal replacement drinks above (12-pack) for $39 from Amazon.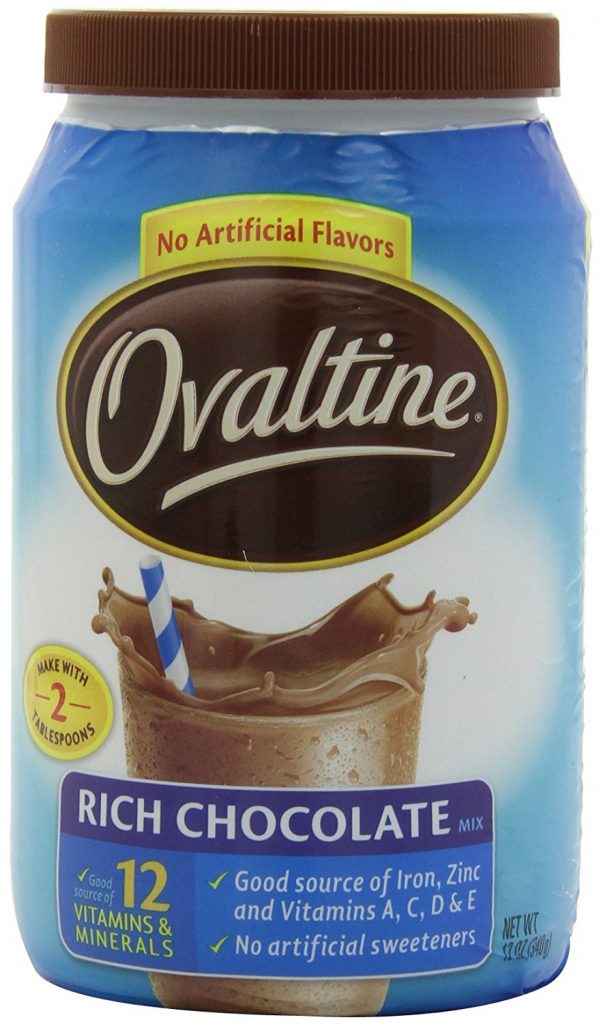 Ovaltine mix provides 12 essential vitamins and minerals with no artificial flavors or sweeteners. When mixed with milk, it provides 40 percent of the daily value of calcium and is a good source of iron, zinc and vitamins A, C, D and E.
"Ovaltine shakes," said Desarae Collins. "I've tried all meal replacements out there and my stomach cannot tolerate any of them."
Buy the Ovaltine tub above (6-pack) for $25.74 from Amazon.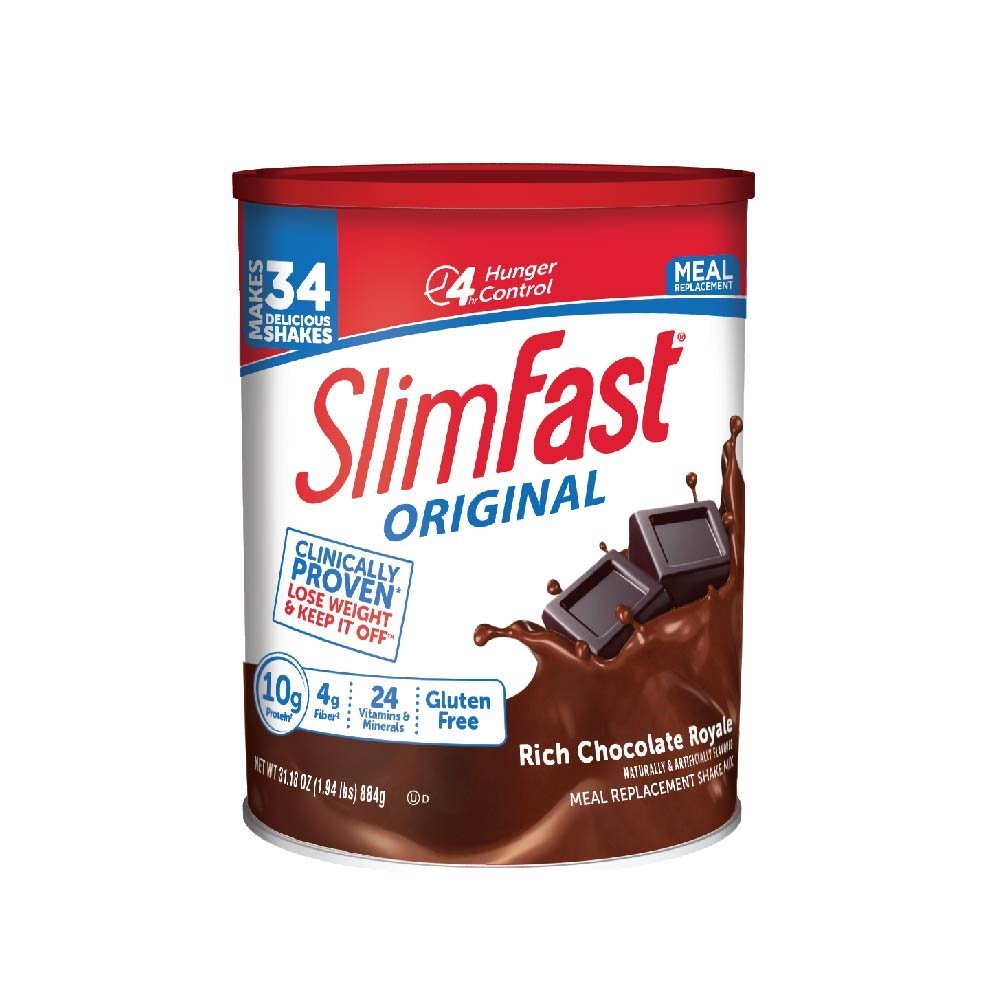 The Original SlimFast meal replacement shake mixes each contain 10 grams of protein, 5 grams of fiber and 24 vitamins and minerals. They're available in four flavors: Creamy Milk Chocolate, Strawberries & Cream, Rich Chocolate Royale and French Vanilla.
"SlimFast. It acts as a meal replacement, but it's a drink so I don't have to struggle through it," wrote Sarah Bauer.
Buy the meal replacement powder above for $15.79 from Amazon.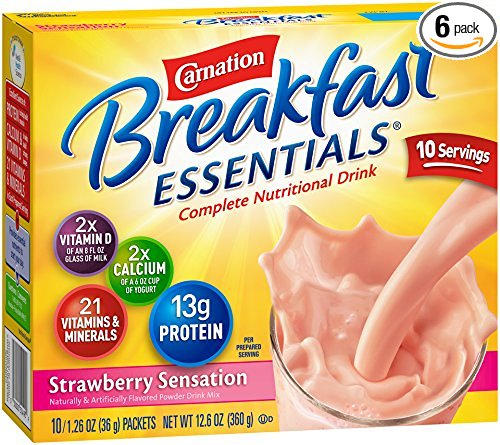 One packet of Carnation Breakfast Essentials mixed with a cup of skim milk provides 13 grams of protein and 25 percent or more of the daily value for 21 essential vitamins and minerals, including calcium and vitamin D.
"Carnation strawberry instant breakfast," recommended Sam Hughes-Laflamme. "Or just crackers."
Sandra Austin added, "I use Carnation instant drink meals for days where even thinking of eating solid food makes me ill."
Buy the powder drink mix above (6-pack) for $26.22 from Amazon.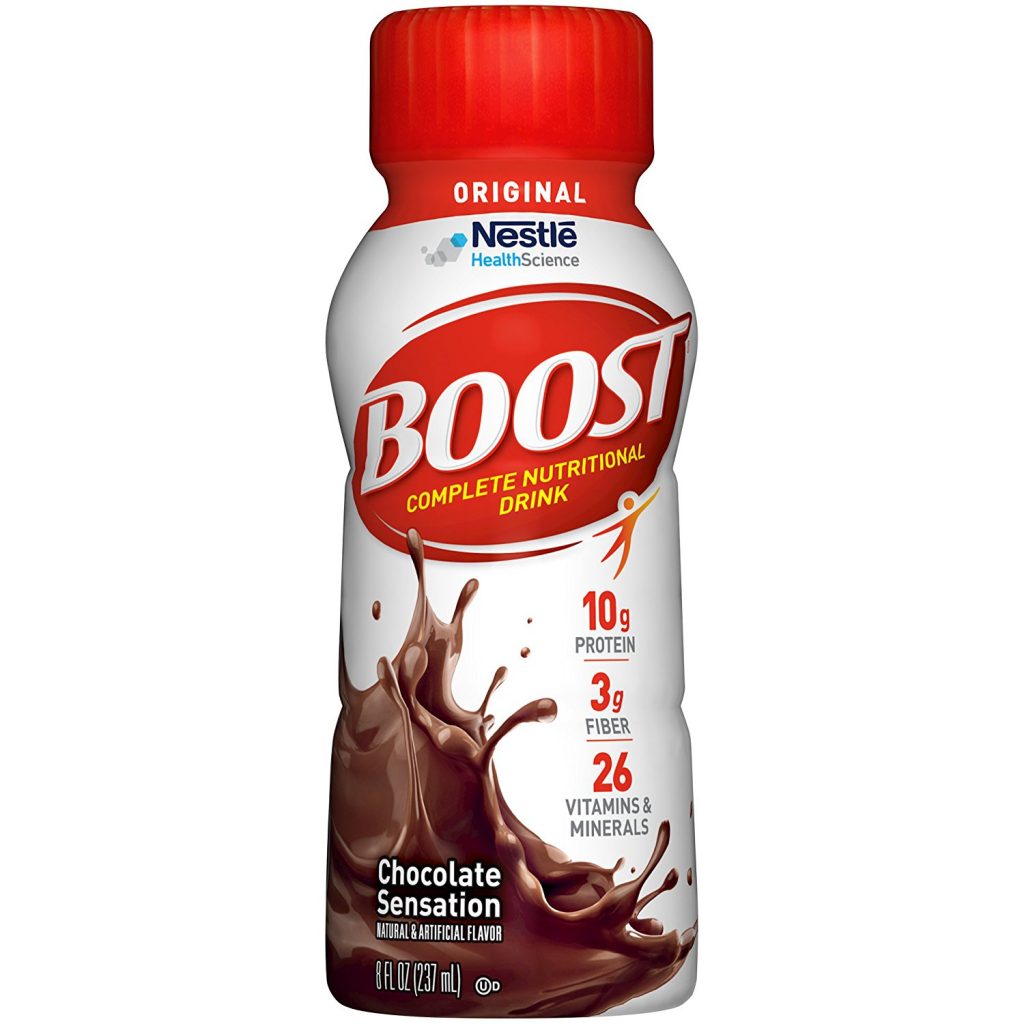 The Original Boost meal replacement drink has 26 vitamins and minerals, 3 grams of fiber and 10 grams of high-quality protein in each bottle. It contains antioxidants, is gluten-free and comes in three flavors: Rich Chocolate, Very Vanilla and Creamy Strawberry.
"Boost!" said Hannah Crusemire. "Boost is a lifesaver."
Buy the nutritional drink above (24-pack) for $26.56 from Amazon.
Originally published: April 2, 2018