10 Products That Can Improve Your Mobility in Snowy, Icy Weather
---
Editor's Note
We hope the products below, all recommended by our Mighty community members, help you or a loved one in your health journeys. Just so you know, The Mighty may collect a share of sales from the Amazon links on this page. Prices and product availability are accurate as of publication.
Winter weather is full of challenges for people with chronic illnesses and disabilities. The cold can increase pain levels, while snow and ice make it hard to roll a wheelchair or find stable ground while you're walking with a rollator or cane. Of course, you might choose to stay indoors when the weather is particularly rough. But if you need to go to work, run errands, go to doctor's appointments, or if you just want to get out of the house and meet up with friends, you may feel more confident going out if you have tools to help your mobility.
We asked our Mighty community what products they use to improve their stability and mobility in snowy, icy and rainy weather. They recommended 10 tools to keep in your arsenal that can help you stay safe and more comfortable if you need to go out in winter weather.
1. Cane Ice Grip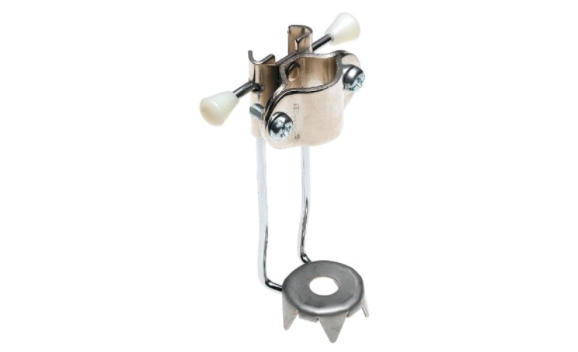 An ice grip that attaches to the bottom of your cane helps stabilize your cane in the snow and ice, making it less likely to slip. The model shown above also has a "flip up" feature on the grip, so you can keep it on your cane all the time and just flip it down when you need it.
"I have owned these for years. I've even used mine to chop through ice on my steps, that's how durable it is. When you get in the car or inside you just push the button and fold it up out of the way. It helps make it safer to walk on snow and ice. I've bought mine at a local surgical supply and it was $6," said Coll Sutt.
Buy the cane ice grip featured above for $9.99 from Amazon.
2. Traction Cleats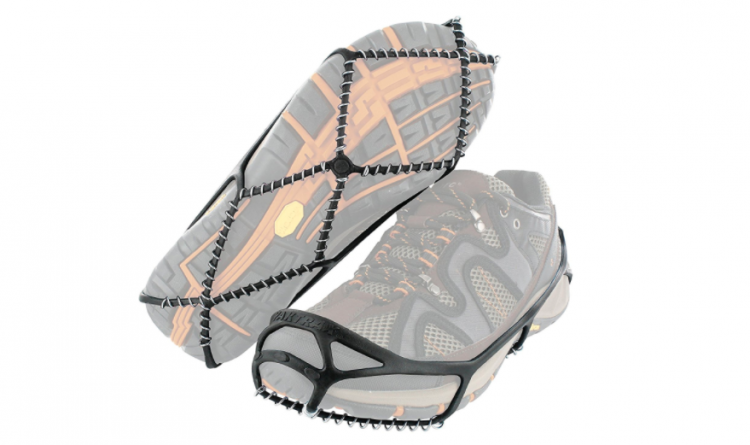 To make your everyday sneakers snow- and ice-ready, a pair of traction cleats designed for the snow can be slipped over your shoes.
"Yaktrax [featured above] and other gripping-type soles for shoes are helpful, though I don't use them without my cane because they can cause a little instability in people who are already unstable on their feet," said Sabrina Soros Kareha.
Buy the traction cleats featured above for $18 from Amazon.
3. Ergonomic Crutches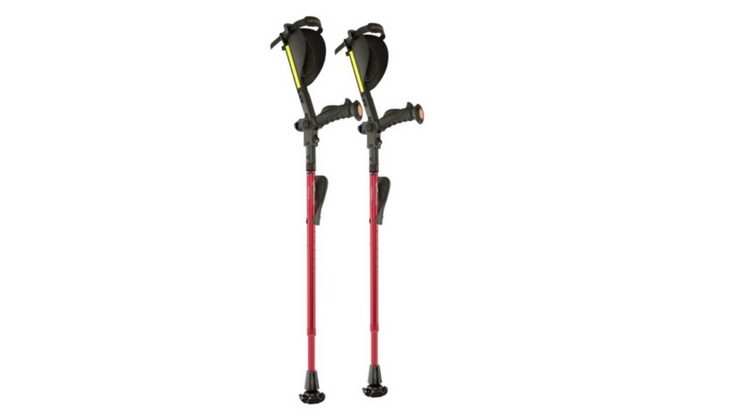 For greater support, consider a pair of crutches that are ergonomically designed to provide more stability. The pair featured above also includes shock absorbers, an LED light, knee-resting platforms, safety light reflectors, a horn and adjustable grips.
"My wheelchair helps but if I have to walk because my chair gets stuck, my crutches (which by the way are pink, have safety lights, a horn and wonderful grips to hold on to) are amazing and get me moving and I can honk my little horn at people who are in the way," said Brittany Moore.
"I have the Ergobaum crutches as well, they're super in the snow, but like almost everything, scary on ice," explained Kelly McCallum.
Buy the crutches featured above for $169 from Amazon.
4. Heated Jacket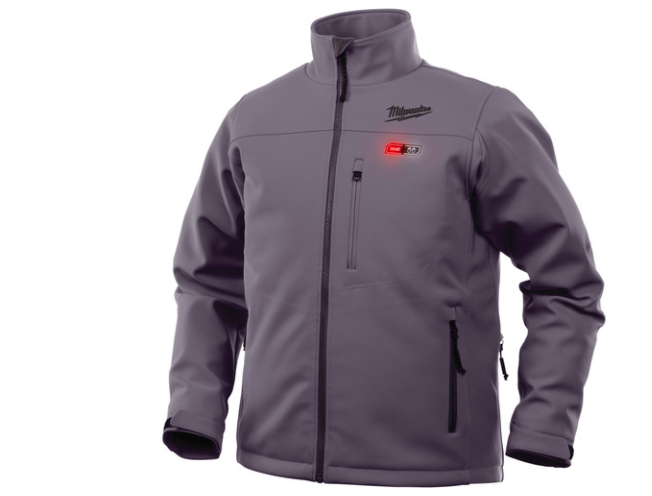 Heated clothing (powered by rechargeable batteries) gives you an extra layer of warmth, which can help prevent or lower pain and make you feel more comfortable outside on cold days. Check out more heated winter accessories here.
Buy the heated jacket featured above for $223.99 from Amazon.
5. Remote Car Starter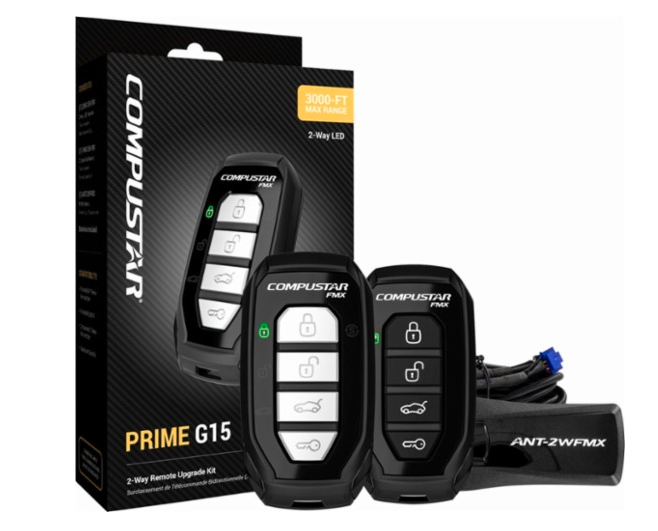 Everyone knows the unpleasant feeling of waiting for a freezing cold car to warm up, and how difficult it can be to scrape ice off the windows. A remote car starter allows you to turn your car on and start the defrosting and heating-up process before you get in.
"Remote start on my car. I leave the heat on high and remote start 10 minutes before I leave. Windows defrost and all. I have neuropathy due to small fiber neuropathy, so holding an ice scraper in the cold is a challenge," said Elisabeth Wheeler.
Buy the remote car starter for $99.99 from Best Buy.
6. FreeWheel Wheelchair Attachment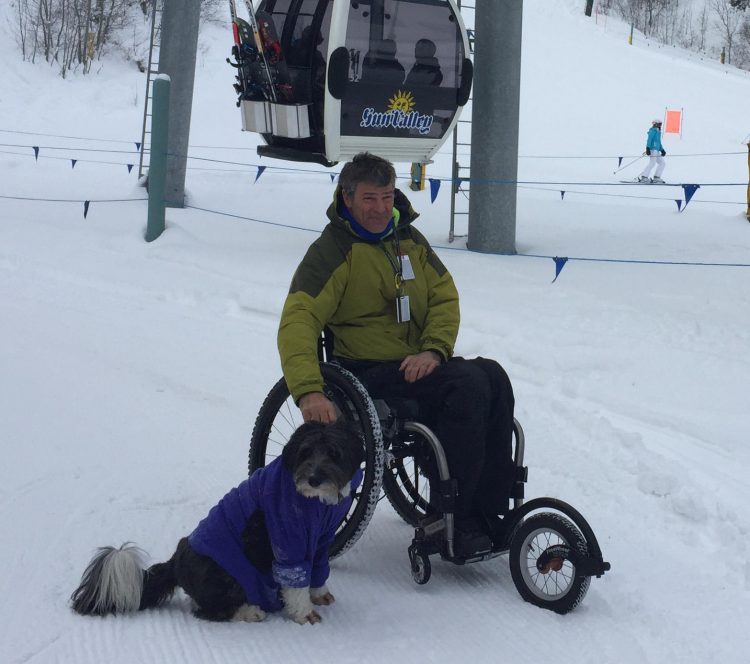 This extra wheel attaches to the front of your manual wheelchair, lifting your caster wheels off the ground and turning your wheelchair into a three-wheeler. This allows you to roll over obstacles with more stability and less risk of tipping over or getting stuck.
"I haven't bought my own yet, but a FreeWheel for my wheelchair is an amazing product even day-to-day, but also in snowy weather as it stops the front wheels getting stuck," said Jamie Goode.
Buy the FreeWheel wheelchair attachment for $599 from Amazon.
7. Rollator With All-Terrain Wheels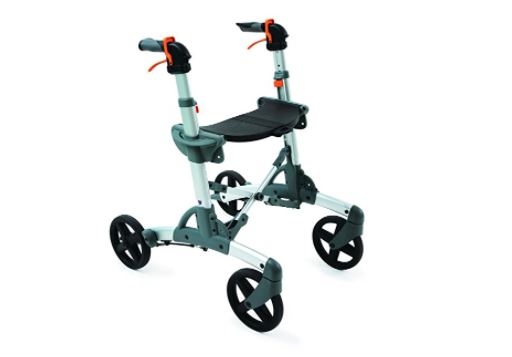 A standard rollator might not cut it in slippery, snowy weather. Find one with sturdy, all-terrain wheels that can glide through and over ice and snow.
"[I use a] warm coat and boots with -50 ratings, and a rollator with all-terrain wheels that work great in the snow," said Veronique Dupuis.
Buy the rollator featured above for $524 from Amazon.
8. Quad Cane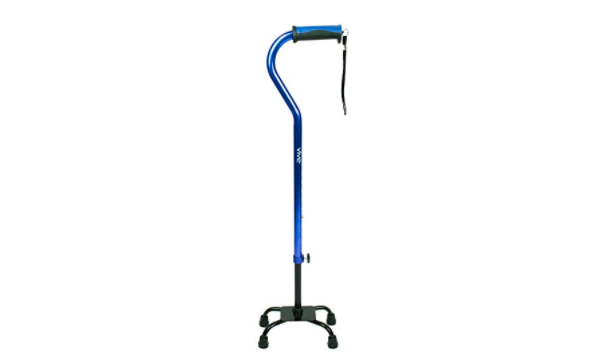 A cane with four prongs instead of one is easier to plant on the ground and more stable to lean on than a standard cane.
"I use a four-prong cane if I have to go out. It helps me stay more balanced and secure, so I don't fall," said Barbara Meyers-Peterson.
Buy the quad cane featured above for $34.99 from Amazon.
9. Snow Boots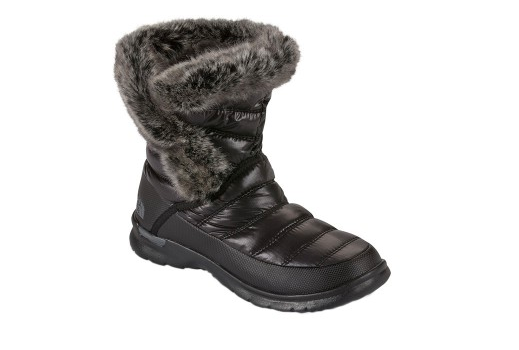 Not only are a good pair of boots important for keeping your feet warm (and thus less painful), but having sturdy non-slip soles means you'll be less likely to slip while walking or transferring in and out of your wheelchair. Check out more winter shoe recommendations here.
"If I must [go out] I definitely have my cane and some good boots with non-slip soles," said Jeanne Hart.
"Dr. Martens help my balance and grip so I'm less likely to fall," said Carmen Virginia Dowling.
Buy the boots featured above for $57.60 from Amazon.
10. Portable Heating Products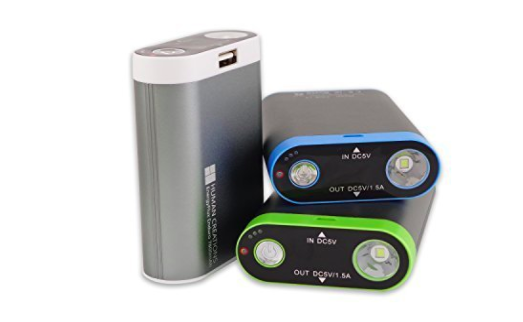 A portable heating device may not literally steady your balance, but they can reduce pain and take the "edge" off the cold weather, making it easier and less uncomfortable for you to get around. There are tons to choose from, including "snap" heaters, electric blankets, heat patches, and microwavable rice packs. Check out more portable heating products here.
"[I use] my TENS machine or a stick-on heat patch when [I'm] pregnant like now," said Janet Jay Othen.
"I have an electric blanket for the car," said Erika Nystrom.
Buy the rechargeable hand warmers above for $39.99 from Amazon.
Originally published: February 6, 2018