New Study Shows Therapy May Improve Your Immune System
---
What happened: Autoimmune conditions affect millions of Americans. A new study from the University of California, Los Angeles published in JAMA Psychiatry analyzed 56 studies about autoimmune disease and concluded that psychosocial intervention (essentially therapy) was associated with enhanced immune system functioning.
In particular, the study found that cognitive behavioral therapy (CBT) created the same amount of immune system improvement as drugs that are typically used to treat inflammatory diseases of the immune system. The study also noted that 10 weeks of CBT costs about $1,500, while one year's worth of a drug for autoimmune inflammation can cost $25,000 per year.
Psychosocial interventions are reliably associated with enhanced immune system function and may therefore represent a viable strategy for improving immune-related health.
Out today: Our new review & meta-analysis of 56 RCTs in JAMA Psychiatry showing that #psychotherapy in general, and especially #CBT, reduces #inflammation & improves #ImmuneSystem function! @ABCTNOW #CBTWorks

Online article: https://t.co/xlS3n9OoLg
PDF: https://t.co/xtOjKbcJEv pic.twitter.com/ydTKM2Qv8a

— UCLA Stress Lab (@UCLAStressLab) June 3, 2020
The Frontlines: The immune system usually works to attack germs and viruses that endanger our health. People with autoimmune diseases have an immune system that mistakenly attacks their own body, destroying organs, joints or skin. Autoimmune diseases are on the rise and are connected with genetic factors, stress, environmental factors and diet.
Get more on mental health: Sign up for our weekly mental health newsletter.
A Mighty Voice: Our community member, Samantha Reid, who has Crohn's disease, already knows how interconnected her body and mind are. She shared, "If you're physically sick, it's exceedingly normal to develop mental illness symptoms as well. You are not alone, and you are not to blame. But just because it's normal doesn't mean you can't treat it and try to create a life with more peaks and fewer valleys." You can submit your first person story, too.
Also keep in mind: Often patients with invisible symptoms are told it's "all in their head" and referred for mental health treatment instead of further work to diagnosis a chronic illness. It's important to note that while therapy traditionally associated with mental health can help you manage chronic illness symptoms, it's likely only one strategy in a larger treatment plan.
From Our Community:
Add your voice: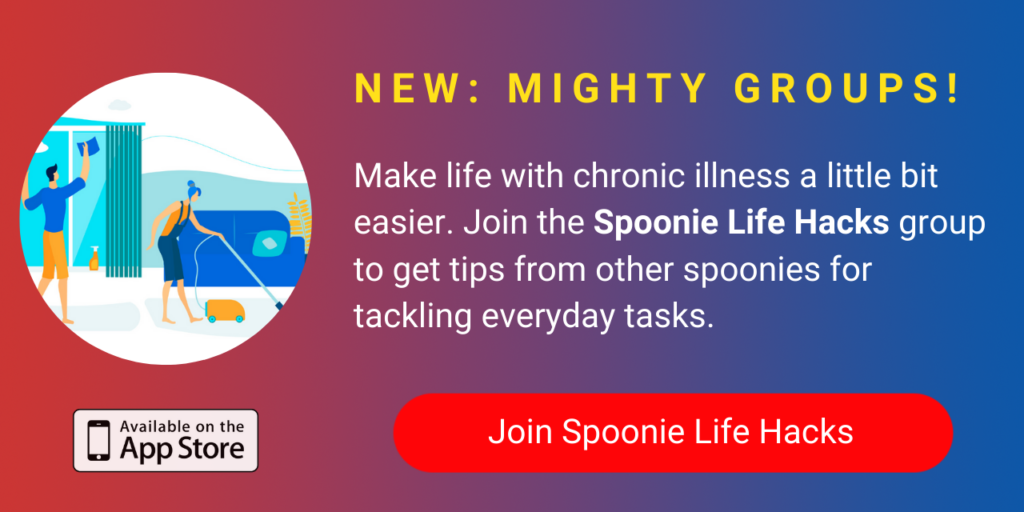 Other things to know: Autoimmune disease is a physical condition but it also has a psychological impact. Read more about this connection:
Where to learn more: Get information about autoimmune conditions from the American Autoimmune Related Diseases Association.
Header image via microgen/Getty Images
Originally published: July 9, 2020