16 Cold Weather Essentials For Those Who Switch From Cold to Hot
---
You know how it goes: You wake up feeling chilled to the bone, so you bundle up in your biggest sweatshirt. Then, your body suddenly decides it's sweltering hot, so you throw off the sweatshirt. But it's just a matter of time before you're cold again (yet somehow drenched in sweat). This frustrating process might be a regular occurrence if a symptom of your illness includes difficulty regulating body temperature — which can occur if you have dysautonomia, Raynaud's syndrome, fibromyalgia and hypothyroidism, among others.
Winter, then, can be a difficult time of year, as the low temperatures leave you feeling even colder than usual, but the bulky jackets and pants you need to protect against the cold leave you sweltering. You need items that can keep you warm in your coldest moments, while also protecting you against sweat and overheating.
So we asked our Mighty community to share what products and clothing brands are essential for winter if you have trouble regulating your body temperature. Below are their recommendations.
We hope the products below, all recommended by our Mighty community members, help you or a loved one in your health journeys. Just so you know, The Mighty may collect a share of sales from the Amazon links on this page.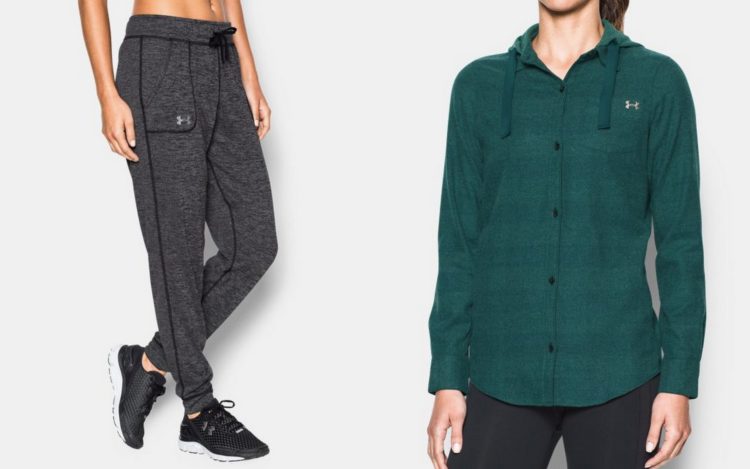 Under Armour clothing incorporates technology that helps keep you from getting too hot. Lightweight fabric wicks away moisture, so you're not stuck in sticky, overheated sweatshirt all day (even though you were cold this morning!)
"I wear a lot of Under Armour. Hoodies, sweatpants, jackets. They are loose and very comfortable," Anna Robey said.
Our picks: UA Tech Twist pants ($44.99) and UA Borderland Flannel Swacket ($84.99).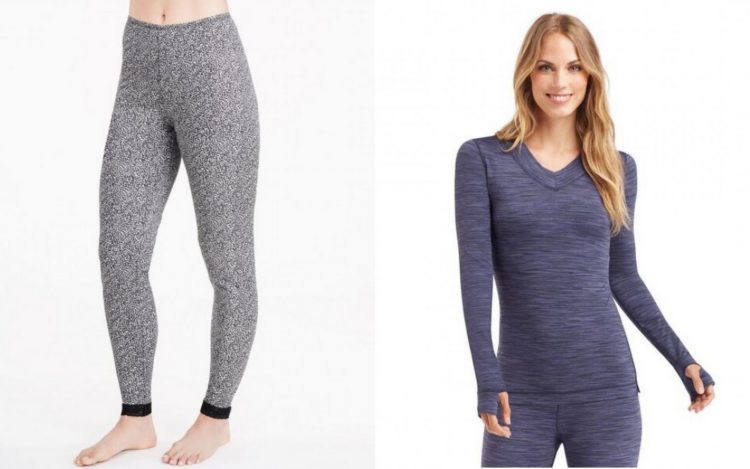 Layering multiple shirts and even bottoms can be helpful when it's cold outside if you have a tendency to switch between cold and hot. Cuddl Duds offers thin yet soft and warm pieces that are meant to be layered, like leggings, tank tops, long sleeve shirts and hoodies.
"Cuddl Duds at Kohls! I have the comforter, my amazing robe, pajamas, and anything else made by them. Absolutely amazingly soft and worth every penny," Cindi Halone said.
Our picks: Softwear Lace Edge Legging With Smart Layer ($30) and FlexFit Long Sleeve V-Neck ($36).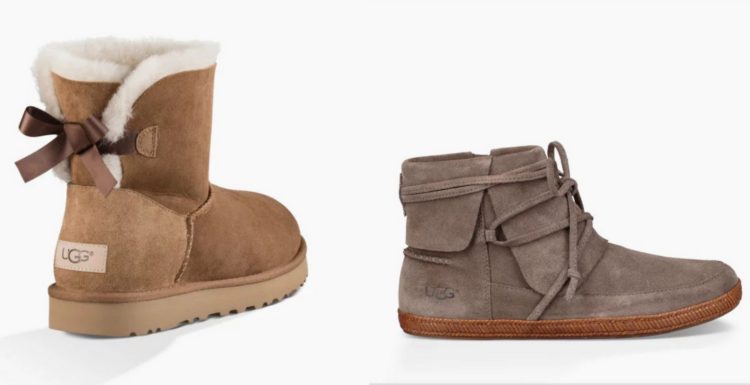 UGG now offers many more styles than the classic sheepskin boots you're probably picturing right now. There are tons of fashionable styles to choose from, most of which have the famous sheepskin lining that keeps your feet warm and comfy.
"UGG boots and slippers for the cold feet! Pretty expensive but really worth it!" Sandrine Davister said.
Our picks: Mini Bailey Bow ($150) and Reid ($130).
4. Wigwam Wool Socks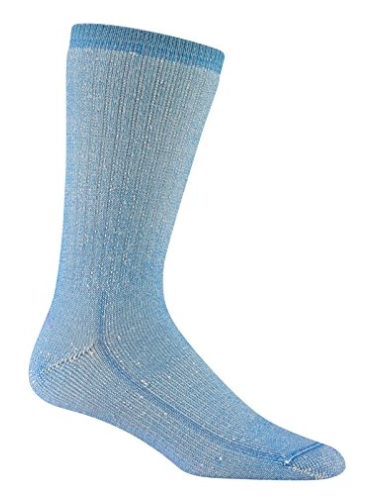 Wigwam socks are made of 67 percent Merino wool, a type of wool that is quick-drying, odor-resistant, non-itchy and wicks away moisture.
"I wear Wigwam wool socks year round. Good cushioning and keep my feet warm even if they are damp," Annie Haggerty said.
"I usually wear thick hiking socks around the house since my extremities get really cold really fast. These are the softest, warmest socks I've gotten yet. They're not cheap, I paid $22 for a single pair, but they're worth it to stay warm," Kate Herbert said. "I wear them every day, and I live in Florida."
Buy Wigwam socks (three-pack) for $31.99 on Amazon.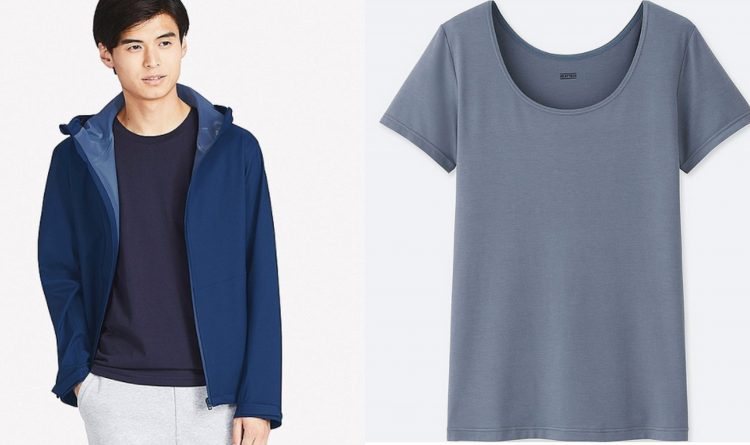 UNIQLO clothing incorporates technology meant to make warm winter clothing thinner, less bulky and more easily layered. The AIRism collection offers breathable fabric to keep you cool, while the Heattech collection features fabrics that absorb and retain heat and are thin enough to wear under other clothes.
"Thermals help me best. I recommend UNIQLO, they have a range called Heattech. I bought thermals from them when they came out a few years ago and still have them as they are well made!" said Amanda Flannery. "You are looking at like £12 to 20 for a thermal top but they are made to last and are very soft to touch. They do leggings, trousers, camisoles, turtleneck tops, and socks that are all thermal."
Our picks: Men's Blocktech Parka ($59.90) and Women's Heattech Scoop Neck Shirt ($9.90).
6. Tesla Thermals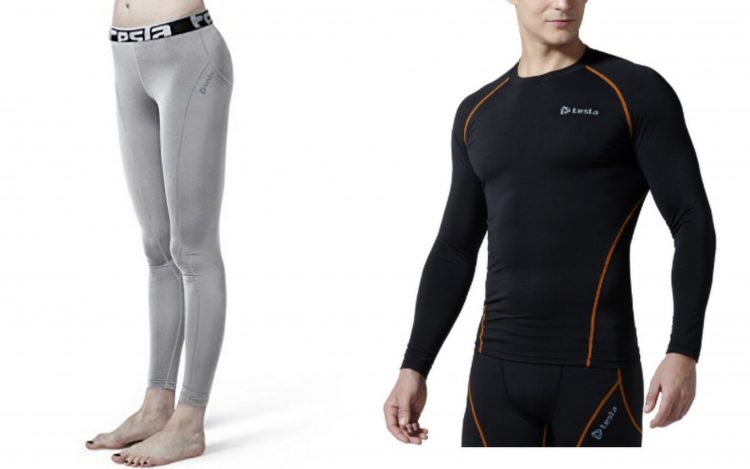 Tesla's thermal shirts and pants are ideal for layering to add warmth without too much bulk.
"Thermal gear! Tesla is my favorite brand. They work amazing! They keep me warm but don't make me overheat. Amazon sells them for about $10," recommended Vanessa Harvey.
Our picks: Thermal WinterGear Compression Pants ($11.98) and Thermal WinterGear Compression Long Sleeve Top ($16.98).
7. Sunbeam Fleece Heated Throw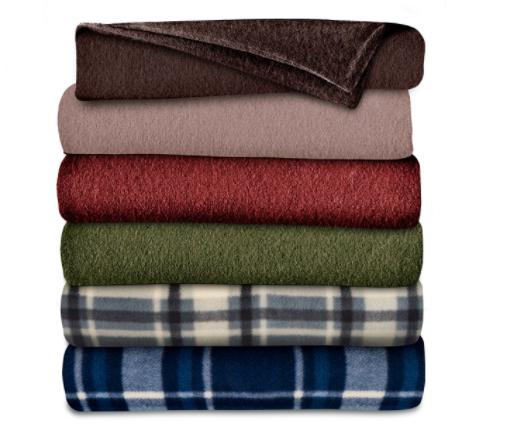 A blanket is a must for those winter days at home when you can't seem to get warm. An electric heated blanket can help you stay even warmer.
"I have a big fleece heat-up throw that is the only thing that can get me warm when I'm frozen cold to the core," said Kerry Burton. "It's also great if you have widespread pain as the heat is evenly distributed over your whole body, unlike heating pads or packs which only cover small areas."
Buy the Sunbeam Heated Throw for $37.48 from Amazon.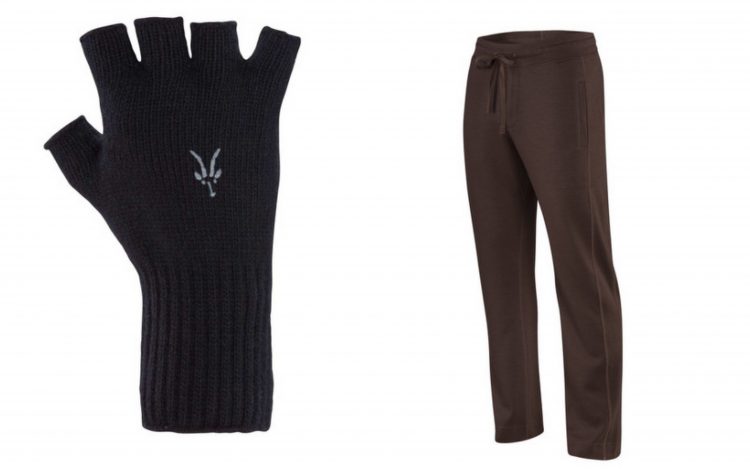 Ibex is a clothing brand that uses Merino wool in its products, which range from gloves (fingerless gloves are particularly useful for those who get hot easily) to jackets, underwear and dresses.
"Merino wool (Icebreaker or Ibex brands; Smartwool is not as comfortable. Sierra Trading Post has great prices.) I buy several different weights and layer," Vera Romagnoli said. "The great thing about wool is that if you overheat and sweat, you don't feel wet and sticky. It also does not hold on to smells. Air it out overnight (less laundry)."
Our picks: Knitty Gritty Fingerless Glove ($20) and Northwest Lounging Pant ($120).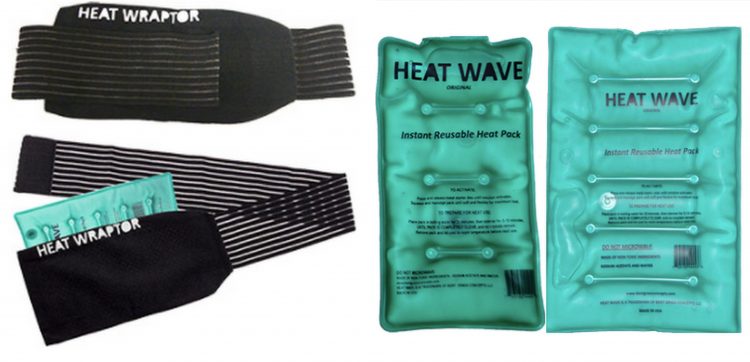 Heat Wave packs are filled with liquid and heat up and turn solid when you press the button on the pack. It should stay hot for a couple of hours. You can reactivate it by boiling it in water for 15 minutes. Place in your pockets or shoes, or use a stretchy wrap to secure it to your back, shoulder or leg.
"Thirty-second heat packs. They 'crack' and heat up and you boil to reset it. They have ones that strap around your back or hand and feet warmers," Alison DeJong explained.
Buy a Heat Wave pack and heat wraptor for $35.99 on Amazon.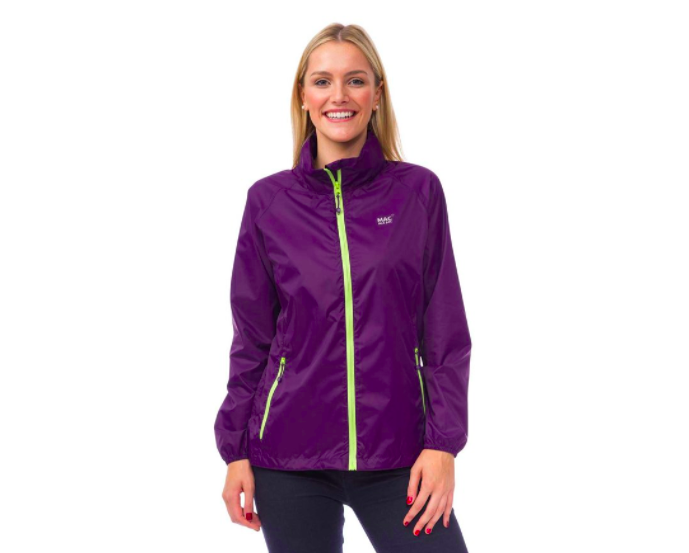 Just because it's raining outside, that doesn't necessarily mean you need a big heavy raincoat. Mac in a Sac is an easily layer-able lightweight waterproof jacket that folds up into its own carrier bag.
"I overheat. So I bought a rain pack-a-mac in style of a parka. Last year I only needed a thick cardigan and scarf," said Libby Listens Bassnett.
Buy the jacket featured above for £29.99 from Mac in a Sac.
11. Snoozies Slippers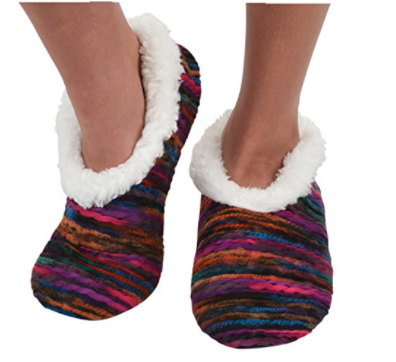 Feet are often the first part of your body to get cold. Slippers are a great alternative to socks since they're generally easier to slip on and off if your feet go from cold to hot; plus, they're not as easily lost. The sherpa fleece lining on Snoozies slippers is super soft and warm.
"For slippers I love the brand Snoozies! They are on Amazon and I got my first pair at the hospital gift shop," Cassidy Lee said. "Stay on your feet, non-skid bottoms and lots of cool colors and patterns to pick from! I always have them on my feet at home."
Buy the slippers featured above for $14.95 on Amazon.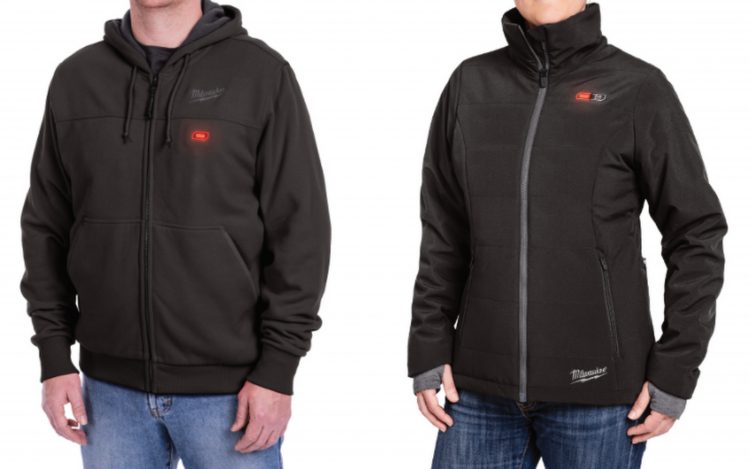 Milwaukee's jackets and hoodies are like electric blankets you can wear. The outerwear features three levels of heat, runs for up to eight hours and includes a battery and battery charger.
"I'm always the coldest person in any room due to several medical conditions. My favorite items are the Milwaukee heated hoodie and jacket," recommended Carrie Dodman Peacock. "Keeps you warm for long periods of time thanks to a rechargeable battery."
Our picks: Heated Men's Hoodie ($149) and Heated Women's Jacket ($199).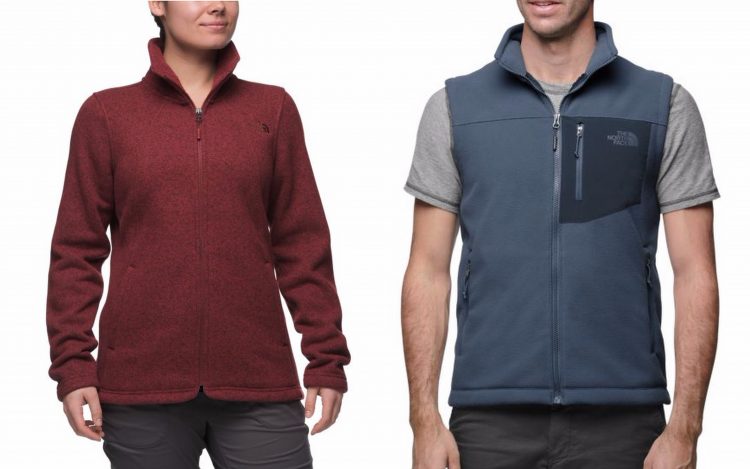 There's a reason why sometimes it seems like everybody has a fleece North Face jacket — they're lightweight enough to wear all day or carry with you and warm-but-not-too-warm, making it easy to layer over other pieces.
"Definitely The North Face… Keeps you warm when you are in need, then keeps you cool with vents and moisture-wicking… One jacket, I've had for over 10 years and it still looks brand new… Highly recommend!"
"I always layer. I can't go a day without it and my North Face jacket," said Sierra Tretter.
Our picks: Women's Crescent Full Zip fleece jacket ($85) and Men's Chimborazo Vest ($80).
14. Lightweight Throw Blanket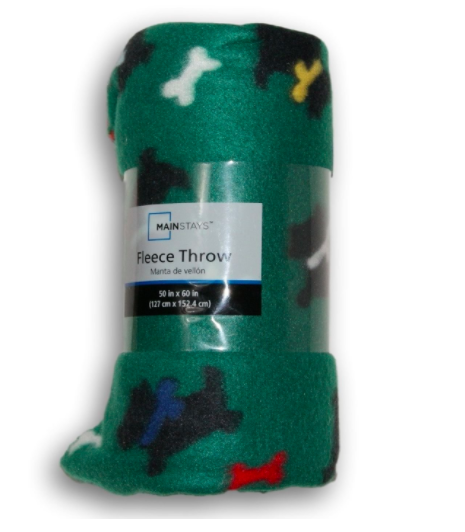 Sometimes, it's easier to just wrap up in a blanket instead of layering the perfect outfit. Keep a few inexpensive fleece throws, like the one featured above, in your bag, car or at home so you can easily grab it when your temperature drops.
"I use the $2.50 throws that they sell at Walmart (featured above). They are thin enough to carry in your bag or keep in your car, and can be used as a shawl or blanket when you are chilled," Christi Saunders Fortson explained.
"I don't go anywhere without a blanket. A very soft light one, that I can fold on my knees, sit on, wrap around me, or whatever, to manage the changes. Easier in all regards than clothing," said Jennifer Peacock-Smith.
Buy the blanket featured above for $13.99 on Amazon.
15. Fleece-Lined Leggings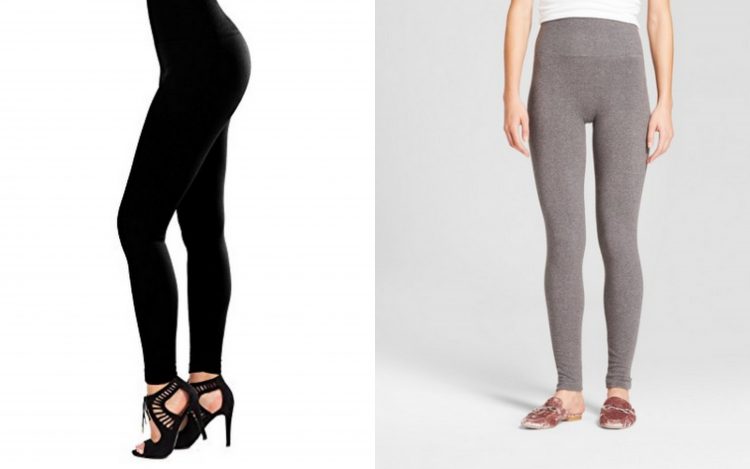 Our community swears by fleece-lined leggings, which can be found at a number of stores from Target to Old Navy to Amazon. They fit under loose pants and are great for lounging at home.
"I'm a guy and I love fleece-lined leggings. They're cheaper than anything else I've found and I can wear them under my jeans without people noticing," said Josh Hamblin.
"Fleece leggings. I wear them under my scrubs at work. Comfy and help me stay warm," added Elisabeth Wheeler.
Our picks: SEJORA Fleece-Lined Leggings ($10.99) and A New Day Fleece-Lined Leggings from Target ($18).
16. Space Heater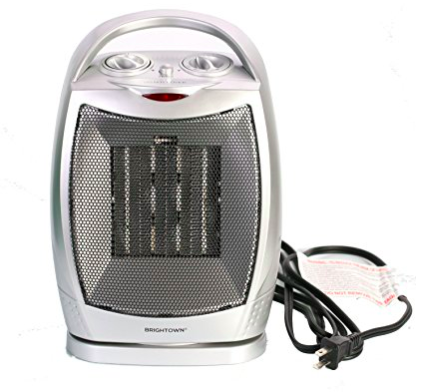 When you need some real heat, but you're surrounded by people who aren't as cold as you, a small space heater (that can be turned off as soon as you get too hot!) can be a lifesaver.
"A guilty pleasure of mine is keeping a space heater under my desk. It drives up the energy bill for sure, but sometimes I just can't get warm any other way," said Elizabeth Pellerito.
Our pick: Brightown Oscillating Quiet Ceramic Space Heater ($29.99).
Originally published: November 3, 2017