The 5 Blessings My Disability Has Given Me
---
I was in a wheelchair. That's what it what was. My friends and I never questioned it or thought much about it until my junior year of high school. That year, my CIDP (chronic inflammatory demyelinating polyneuropathy) flared up. The CIDP, which I was diagnosed with when I was seven, works much like a broken telephone. I was told the caller (brain) dials the number, but the line (nerve) is broken so the call never reaches its destination (muscle).
This flare-up was a tough time for me. I lost my ability to talk, which was really hard on my chatterbox self. I lost most of the strength I had gained in remission and was admitted to the Comer Children's Hospital where it was "iffy" on whether I'd survive or not. It was extremely hard on me emotionally and socially as well as physically, but it was also a rewarding experience. It taught me how to view my disability as a gift instead of a curse.

I believe there's always something to learn from your disability. It's your best friend, like it or not.
These are the five blessings my disability has given me.
1. I know who my friends are.
You have friends, and then you have friends. It's hard to find true friends. Once you do, don't lose them. It's also not easy being disabled. And I've found it can be hard to find true friends as a disabled person. But I wouldn't have made it without my girls, and my fiance, Ryan, can say the same for his friends.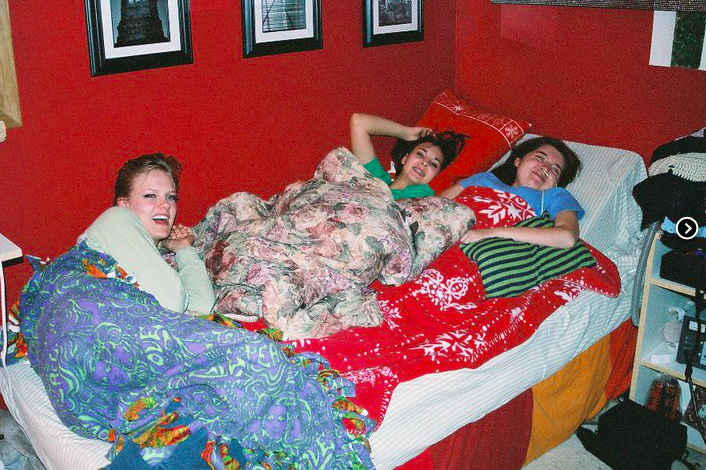 2. I know who I am.
Before my flare-up and hospital stay in 2005, I was going to go to University of Colorado in Boulder to study philosophy. Why? Because I could. I liked Boulder. Philosophy didn't interest me at all, but it sounded good. When I was in that hospital bed, I figured my life out. It was a giant debriefing of what I wanted from my future. I wanted to live to tell my story, not study philosophy. Ask yourself these questions: What do you want? Why are you here? There has to be a reason. Find your reason. Don't settle.
3. I've gained a different perspective on life.
I was constantly told I was lucky to be alive all my life. Eventually, I started believing it. I stopped sweating the small stuff and worrying. I stopped not doing things until tomorrow because tomorrow might not come. So why not just do it now? Stop pretending later is good enough. Stop pretending "good enough" is good.
4. I find appreciation in everything.
I think the more your disability tries to take from you, the more thankful you become of everything it tries to claw from your possession. I know every breath I take is a gift, and that helps me remember to be thankful for what I have and not to be angry about what I don't possess.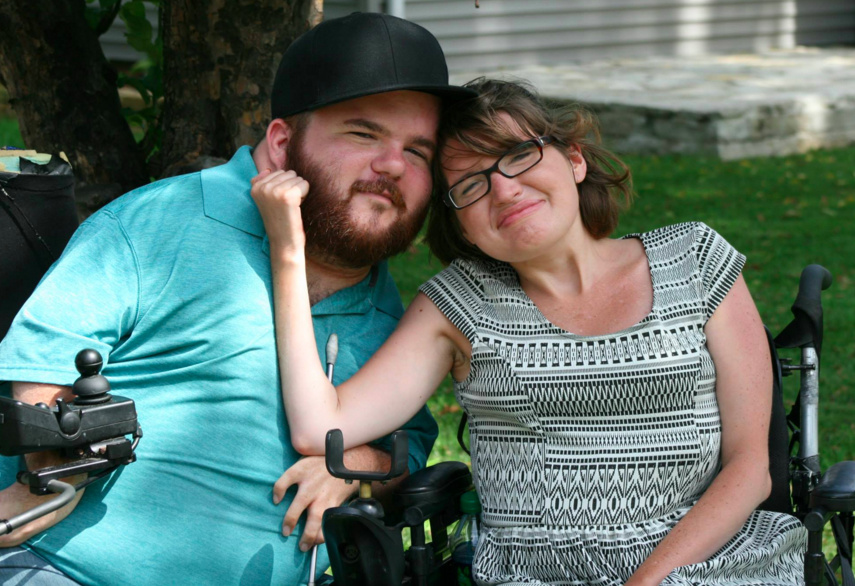 5. I've learned what love is.
"Love actually is all around us."
When I was released from the ICU and placed in a private room, I attempted to watch the movie "Love Actually." But when I started the film, I started to gasp for breath and lose my cool. Instead of getting better, in reality I was getting worse. I was rushed back to ICU. Around this time, I was superbly depressed and just wanted to die. I stated this often. When I did, my dad would go to the bathroom and cry. From this, I learned love.
There was a 4-year-old boy named Sylvester who celebrated his birthday while we were in the ICU. He had a bad heart, but insurance wouldn't help him get a new one. On my mom's birthday every year, she remembers him. From this, I learned love.
Love was all around Comer Children's Hospital. Love is all around. Love is hard. Love is grief. Love is remembering. Love is unselfish. Love is fighting to stay alive. Love is moving to the ICU or moving to a different part of the country. Love is hope. Love is pain. Love is finding yourself. Love is loss. Love is a disability.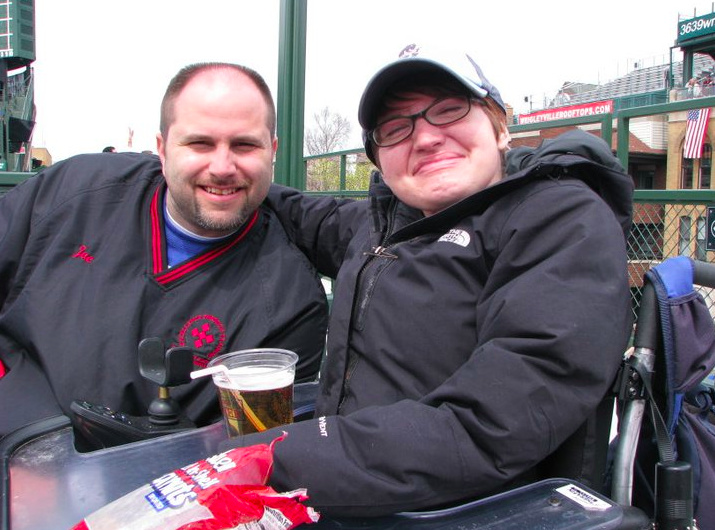 If you or someone you know needs help, please visit the National Suicide Prevention Lifeline. You can also reach the Crisis Text Line by texting "START" to 741-741. Head here for a list of crisis centers around the world.
The Mighty is asking the following: Create a list-style story of your choice in regards to disability, disease or illness. It can be lighthearted and funny or more serious — whatever inspires you. Be sure to include at least one intro paragraph for your list. If you'd like to participate, please send a blog post to community@themighty.com. Please include a photo for the piece, a photo of yourself and 1-2 sentence bio. Check out our Share Your Story page for more about our submission guidelines.