If You're Tired of the Standard Pain Scale, These 11 Alternatives Are for You
---
Pain is really difficult to describe. It's not straightforward and the feeling of it can change a lot. Is a burning pain worse than a throbbing pain? What if your pain moves around? Pain is so complicated and subjective, what are we even measuring for? Enter that pesky pain scale that asks you to rate your pain on a scale from one to 10. When you're in a constant state of pain, you might consider yourself a three, but your three might be someone else's nine. The standard pain scale is, to say the least, far from perfect.
Pain scales are everywhere now, but using them with real patients is a more recent phenomenon. The first pain scales can be traced back to early clinical trials after World War II, but they were only meant to be used for research and not in practice. But in 2000, then-President Bill Clinton signed a law that declared the new millennium the "Decade of Pain Control and Research" to combat the under-treatment of chronic pain. The pain scale — the one with the numbered rating scale or the faces from 1983 — quickly made its way into nearly every hospital and doctor's office and even into therapy. However, plenty of us in the chronic pain community know our pain can't be rated that easily and want a better system.
Our bodies are complex. We all feel pain differently. So in order to find more accurate ways of describing our pain levels, many people have taken creative license with the standard pain scale to create alternative pain scales that are helpful, funny and relatable. Plus they may just capture your experience a little better than the original.
If you're tired of the same old pain scale, these alternatives may be great for you:
1. When there's no point bothering with anything below a pain level five.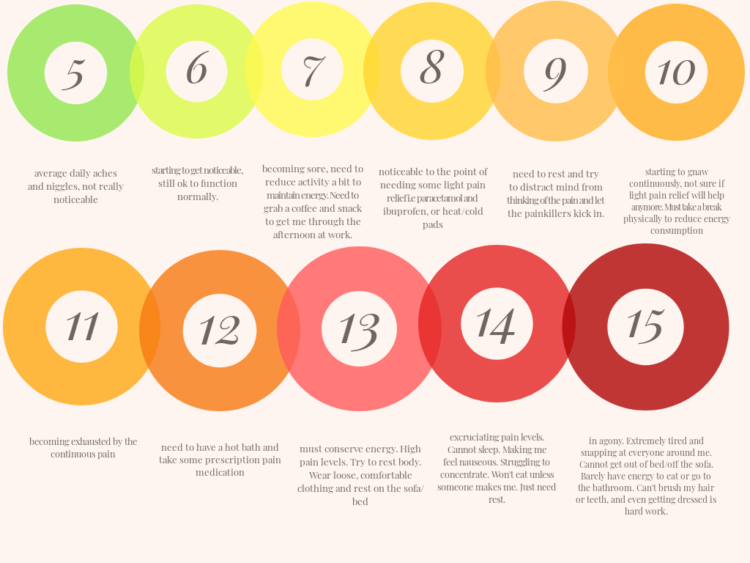 2. When you turn to cats to get a better representation of your pain than faces.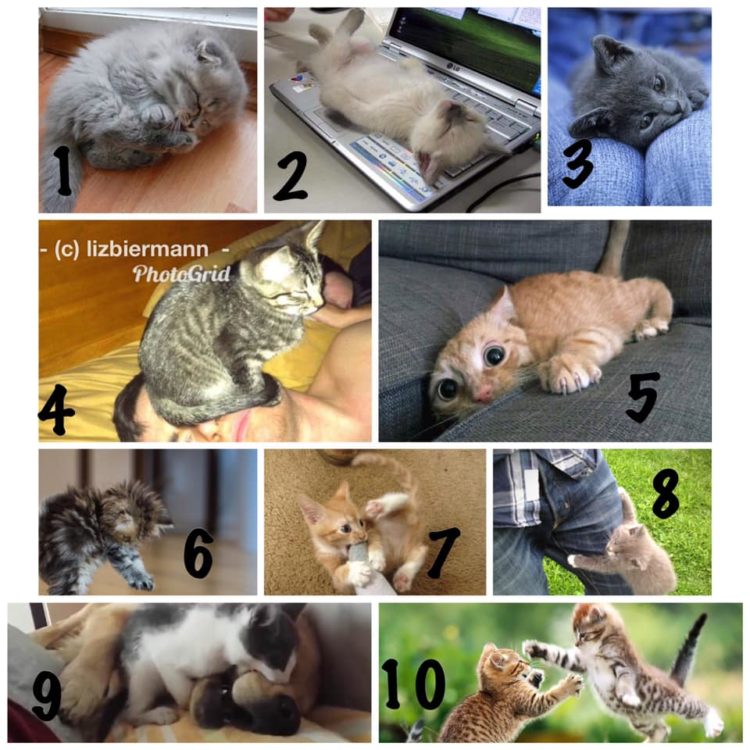 3. When pain is best measured by how it affects your daily life.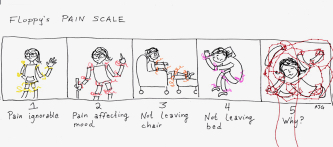 4. When you can make use of your art history knowledge to describe your pain.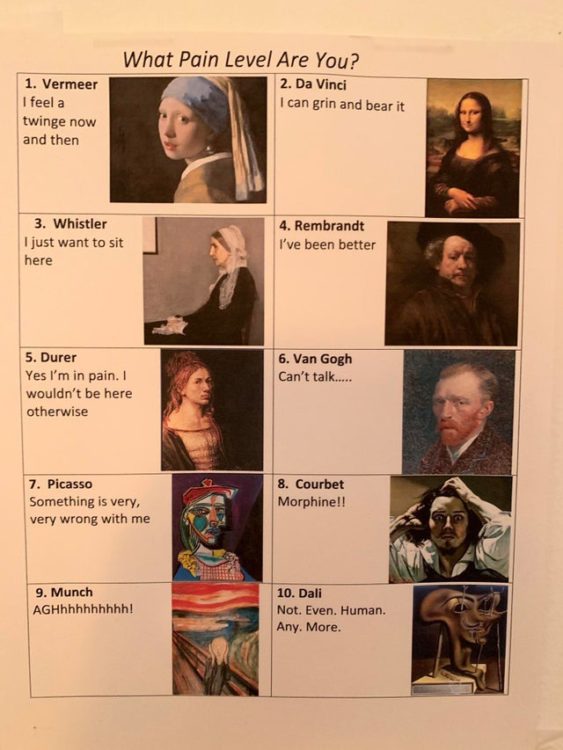 5. When you want to be very specific about your pain.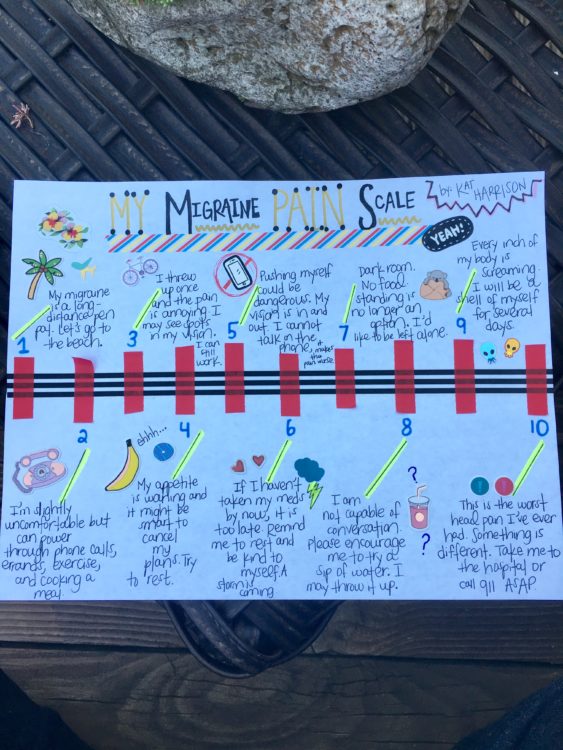 6. When you need to translate the pain from your invisible illness from what others see to how you really feel.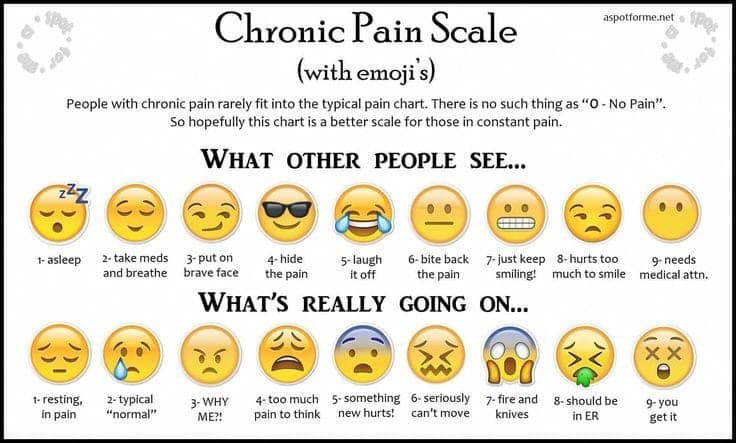 7. When you need to just be real about your pain.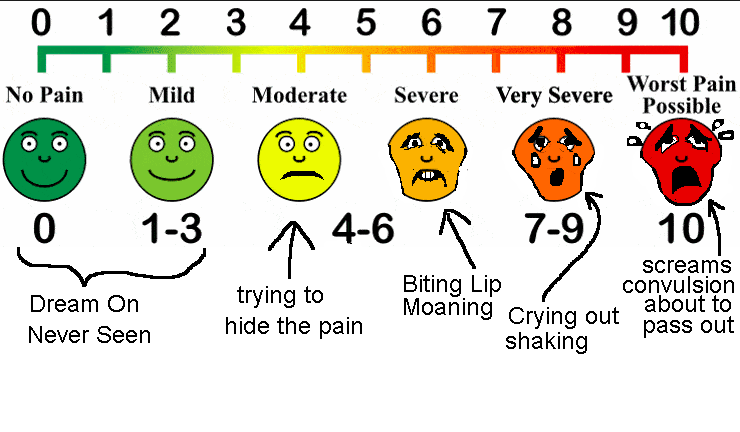 8. When your pain is chronic and you turn it into a horror movie plot instead.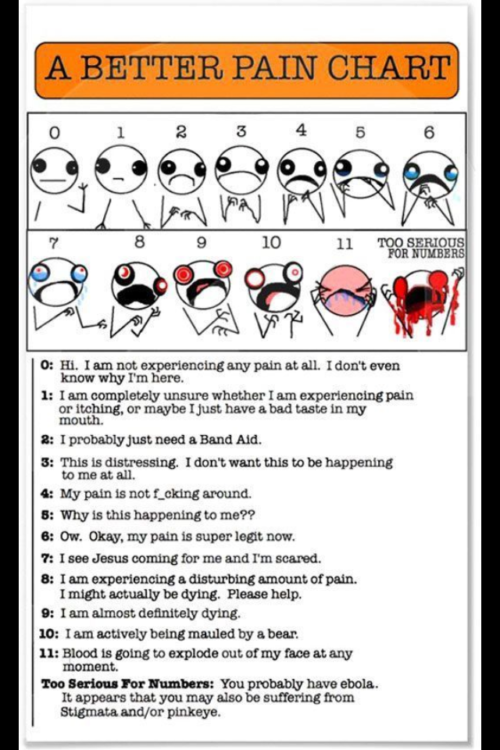 9. When you're always in pain so you can't figure out when to take it seriously.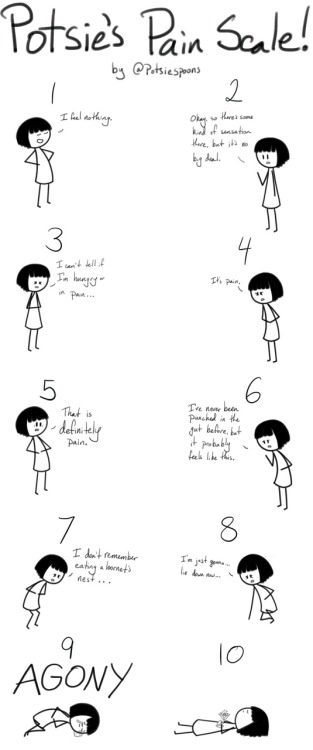 10. When you need the pain scale to have a little dark humor in it.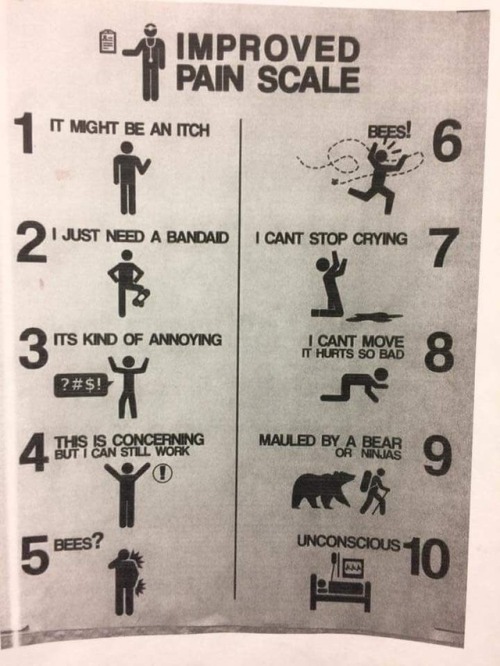 11. When you need to explain how pain affects all parts of your body.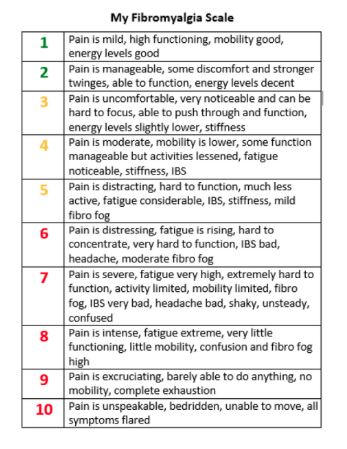 Do you know of another type of pain scale? Share it with us in the comments!
Want to know more about pain scales? Check out these different perspectives from our Mighty community: