19 Beauty Tips, Tricks and Products for People With Chronic Illness
---
Editor's Note
We hope the products below, all recommended by our Mighty community members, help you or a loved one in your health journeys. Just so you know, The Mighty may collect a share of sales from the Amazon links on this page. Prices and product availability are accurate as of publication.
Article updated on August 22, 2020.
As someone who lives with chronic pain and a chronic illness, there are some days where I just can't stand the idea of putting on makeup. The thought of having to spend twenty minutes with my back hunched over in order to look in the mirror sounds absolutely miserable. The same goes for doing my hair too. Blow drying requires a lot of flipping and moving that I just can't handle sometimes. And then there are times where I feel great in the morning, so I get ready. But then the day comes to an end and I have to spend all this energy washing my face and brushing my hair. It's just too much sometimes.
While keeping up a routine can be a challenge, there are times when I want to pamper myself. I want to take care of my skin, be able to wear eyeliner and straighten my hair. Should it really be that difficult of a task to accomplish?
If you live with chronic pain or a chronic illness, your beauty routine might make your pain worse or use up too much energy. If you live with something like dysautonomia, you might not be able to stand in your bathroom for long periods of time. Or, if you live with Ehlers-Danlos syndrome, applying makeup or doing your hair could cause a subluxation. There are lots of reasons chronic illness can make getting ready feel impossible.
Fortunately, there are ways to make showering, putting on makeup and styling your hair easier. That's why we asked our chronic illness community what beauty tips, tricks and products they use to simplify their routines.
While it's great to have this insight, please know it's OK if you are unable to do some of these things. It's important to do whatever works best for you. These are just some ideas from your fellow chronic pain warriors. Hopefully, it will give you some great ideas for your beauty routine.
Here's what our community recommended:
1. Make Dry Shampoo a Regular Part of Your Routine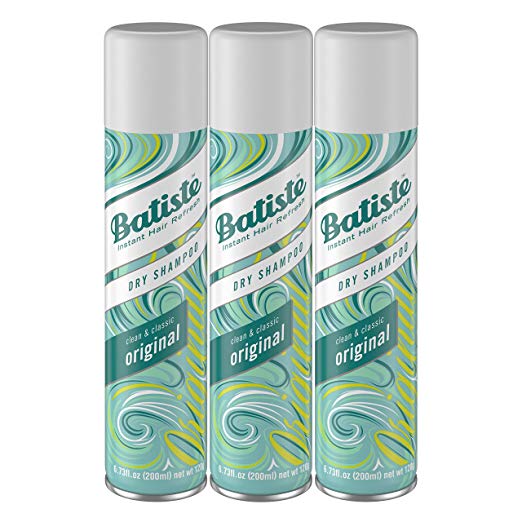 Dry shampoo is a wonderful option if chronic pain makes bathing difficult. Just a quick spray and you're ready to go. Oily hair be gone with no shower needed.
"Dry shampoo," recommended Allison Michelle. "I shower every day even twice a day, but I don't have energy to wash my hair as often as I should. I usually do every 2-3 days as that's healthy for your hair to not overdry it."
"I use dry shampoo before bed so overnight it soaks in and I don't have to rub my head with my migraines," said Denise Rene Jackson.
Buy the Batiste Dry Shampoo, Original Fragrance (3-pack) for $13.70 from Amazon.
2. Put a Cosmetic Mirror Near Your Bed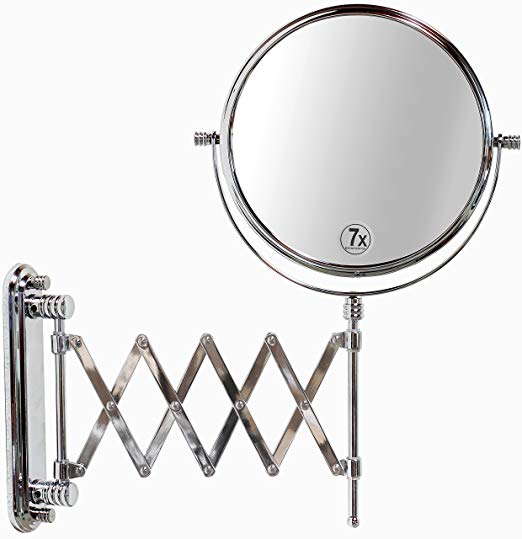 Many cosmetic mirrors zoom in, allowing you to see yourself close up. This is great if sitting in bed or on the couch is easier than standing when you do your makeup. Plus, many are adaptable and can be clipped to wherever you need it.
"I can't stand long so doing my hair and makeup in the bathroom isn't an option," said Crystal Perry. "But if you put a telescopic cosmetic mirror either on your bedroom wall or a clip one on your headboard so you can comfortably and stress-free do your hair and makeup!"
"A vanity or mirror on your dresser," Kim Bonilla suggested. "This has helped so much on days I can't stand to do my hair or makeup. I placed a mirror on my dresser and sit on the edge of my bed."
Buy the DecoBros 8-Inch Two-Sided Extension Wall Mount Mirror for $24.87 from Amazon. 
3. Try an Electric Toothbrush for Less Work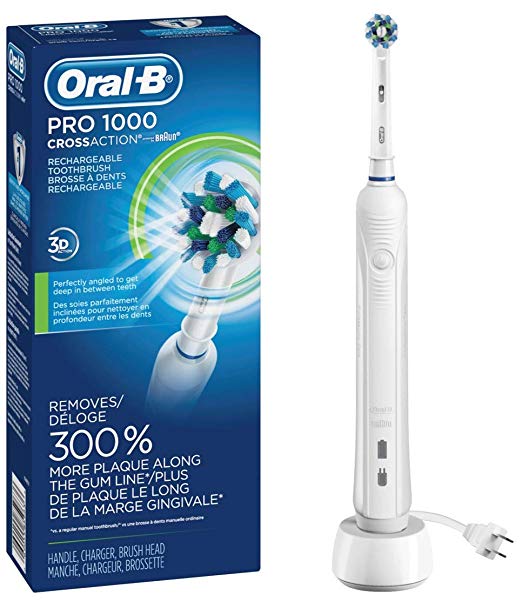 If brushing your teeth is difficult, an electronic toothbrush could help. It does all the work for you by getting into all the places in between your teeth and gums. That way, you don't have to work so hard for clean teeth.
"I didn't know what I was missing until I switched to an Oral B electric toothbrush," said Jessica Freeby. "I always used manuals. It is now so much easier on me."
Buy the Oral-B Pro 1000 Power Rechargeable Electric Toothbrush for $49.94 from Amazon.
4. Simplify Your Makeup Routine to a Few Products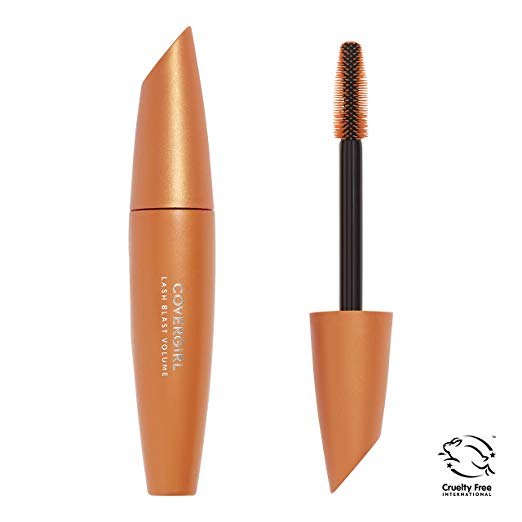 If you want to wear makeup, but don't have the energy or capability of putting on a lot of it, find a couple of great products you can always rely on. Not sure what products to go for? Use your Mighty account to ask our chronic pain community what they use.
"[Just use] mascara and bold lipstick," Melissa Janoski said. "It will pull [your look] together and make it look like you spent hours in front of a mirror."
Buy the COVERGIRL LashBlast Volume Mascara for $6.17 from Amazon.
5. Brush Your Hair in the Shower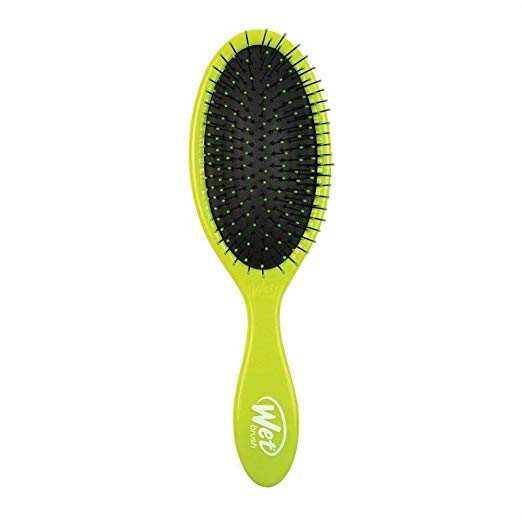 The Wet Brush is a product that doesn't hurt as much when you brush your hair but still gets all the tangles out. It can be used on both wet and dry hair and is great if living with chronic pain makes brushing your hair difficult.
"I brush my hair before showering or in the shower with it drenched in conditioner," said Jessica Young Doria. "It's easier than brushing after and leaves my hair looking beachy and fun."
Buy The Wet Brush pictured above for $7.19 from Amazon.
6. Try Makeup Wipes to Take Off Your Makeup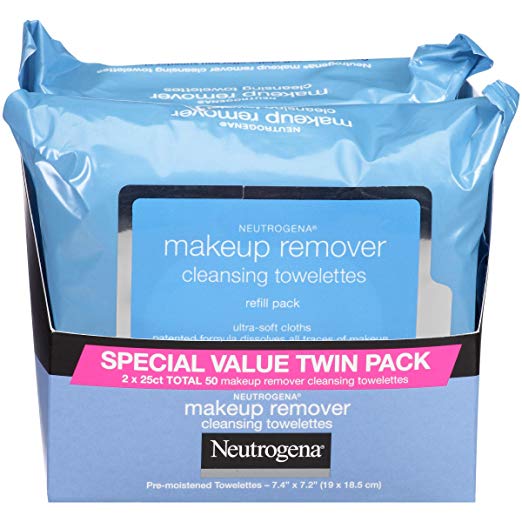 Washing your face to get your makeup off after a long day can be both exhausting and physically hard to accomplish. Using makeup wipes can help get all the makeup off your face without having to stand and wash your face at the sink.
"Makeup removal face wipes," said Deb Trager. "It allows me to 'wash' my face while sitting on the couch."
"Makeup removing wipes, basically any brand," Ashly Smith recommended. "Sometimes it is too taxing to warm up the water, apply the soap, rinse the soap, and dry my face and clean up my elbows and the counter."
Buy the Neutrogena Makeup Removing Wipes (Twin Pack) for $8.97 from Amazon.
7. Find Products With SPF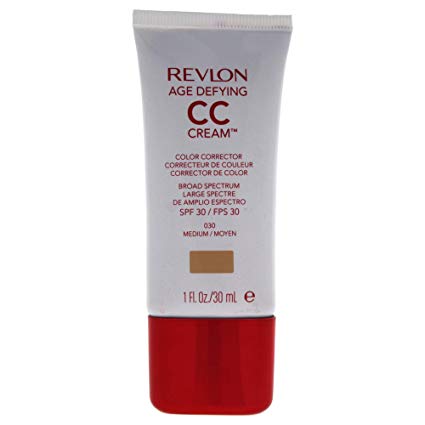 For a lot of people, less time means less pain. If you wear both makeup and SPF, go for a 2-in-1 that allows you to accomplish both tasks at once, saving you energy.
"A good CC cream with high SPF so you have some coverage, but also good sun protection," Elaine Levett recommended. "It's better than using two products and easier for energy levels."
"Tinted moisturizer with SPF," said AnneMarie Greenfield. "I don't always have the energy or hand strength to apply makeup, so I found that a tinted moisturizer helps hide the effects of painsomnia and gives me the SPF protection I need with SLE."
Buy the Revlon Age Defying CC Cream SPF 30 above for $6.75 from Amazon.
8. Sit Down When Getting Ready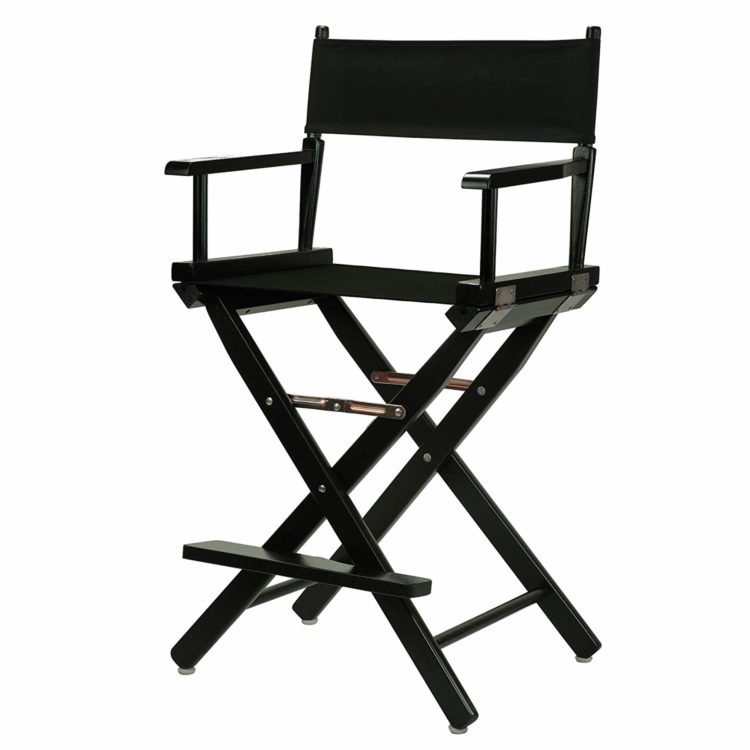 If standing while putting on makeup is difficult, sit down. Find a chair for your bathroom, or sit on the floor in front of a full-sized mirror. Don't feel like there's a certain way you have to get ready for the day. Do what's best for you and your body.
"I keep a kitchen stool in my bathroom usually with a seasonal decoration that's easy to move (right now a fabric pumpkin) so I can sit to do my hair and makeup," Nena L. Kircher said.
"When putting on my makeup, which I only do for special occasions, I sit on a chair that my husband bought me and use a close-up mirror to reduce the strain on my body," said Melody Blefari.
Buy the Casual Home 24″ Director's Chair for $62.99 from Amazon.
9. Use Scrunchies Instead of Hair Ties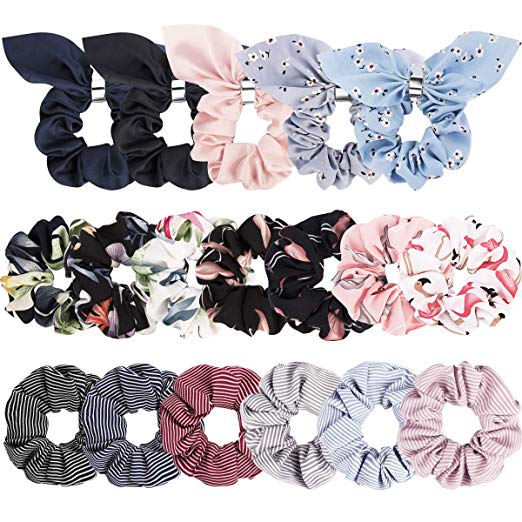 If you live with chronic pain, you might want to put your hair up on days where you don't want to spend time on your hair. But if a regular hair tie pulls at your hair and makes your pain worse, a scrunchie is the way to go. It's more gentle on your hair and on your head. Plus, they are back in style!
"Scrunchies," suggested Lex Frankenstein Nap Queen. "Doing your hair can be exhausting, but a scrunchie always saves the day and keeps my neck cooler. Finding fun designs always gives me little smile."
Buy the Jaciya 18 Pack Scrunchies for Hair shown above for $9.99 from Amazon.
10. Try a 2-in-1 Shampoo and Conditioner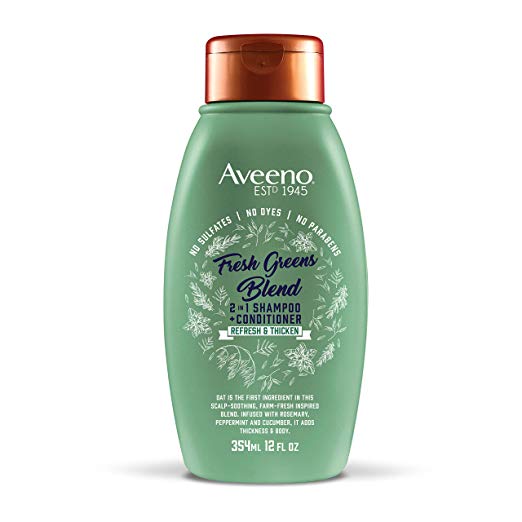 If you live with chronic pain, you might be too fatigued to complete your entire shower routine. That's why it's great that 2-in-1 shampoo and conditioner products like this exist. It cuts out any need to scrub your hair more than once while in the shower.
"I use a two in one shampoo," said Letia Ness. "That way, I don't need to condition separately. Lifting my arms to do both a wash and conditioning treatment is too painful!"
Buy the Aveeno Scalp Soothing Fresh Greens Blend 2-in-1 Shampoo + Conditioner for $11.89 from Amazon.
11. Use Distractions While Getting Ready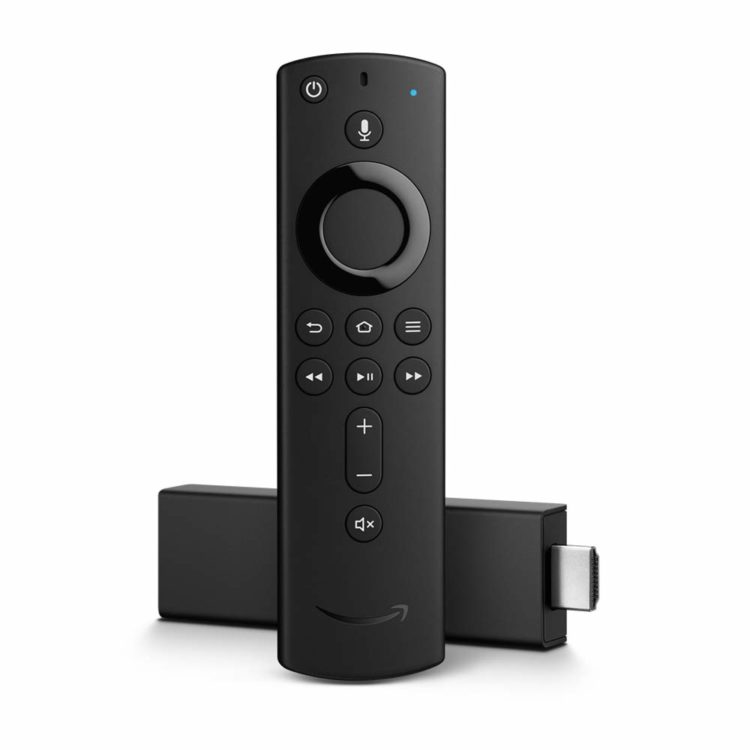 Sometimes when you want to put on makeup or do your hair, it can take longer because of your pain. It can also be exhausting to just be sitting there thinking about your pain the whole time. That's why it's great to play some music or watch something on television to take your mind off of it and distract yourself. If you need other ideas, follow DistractMe on The Mighty.
"If I need to get done up, I give myself plenty of time and I play a show or movie to watch as a distraction while sitting in a comfortable position," recommended Laura Van Dalen Pagilaro.
Buy the Fire TV Stick above for $39.99 from Amazon.
12. Try a Razor That's Smooth on Your Body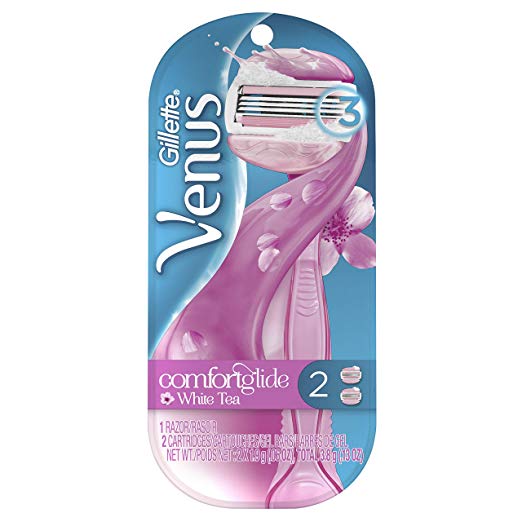 Shaving can be the worst with all that twisting and stretching. Plus, it can make shower time, which can already be difficult, even harder. That's why a quality razor with cream in it can help. It'll make shaving easier and even allow you to shave outside of the shower if that's what you prefer.
"My secret for daily maintenance are these razors by Gillette (the Comfort Glide razors)," said Jillian Marie. "I use them to shave my armpits because they've got some built-in 'cream' type stuff. Just splash on some water and get it done!"
Buy the Gillette Venus ComfortGlide Women's Razor for $7.97 from Amazon.
13. Use Multipurpose Makeup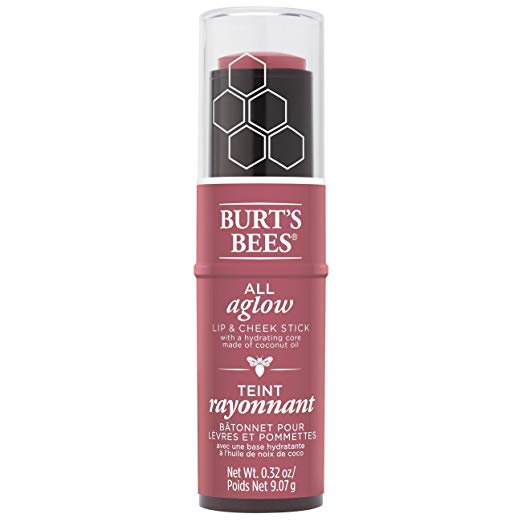 If you want to simplify your routine or cut down on the number of products you use, try multipurpose makeup. There's nothing wrong with wearing the same color blush and lipstick.
"Burt's bees [multipurpose] sticks," suggested Caley Rentz. "You can do bronzer, highlight, blush, lip and even eyes with something easy to hold and blend with. They are also moisturizers."
Buy the Burt's Bees Lip & Cheek Stick shown above for $10.97 from Amazon.
14. Put Your Hair in a Messy Bun on Days You Can't Style Your Hair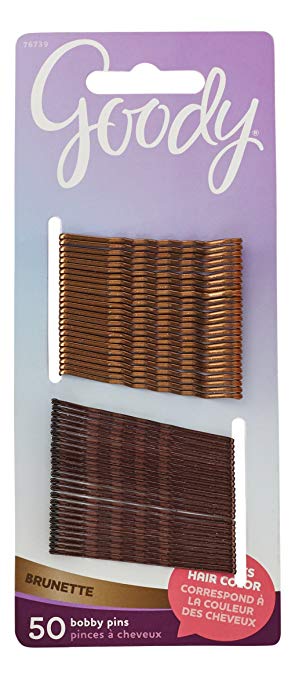 A messy bun is actually a pretty fashionable option. Use bobby pins to help pull your hair into a messy bun so within minutes you're ready to go without all the hassle of having to style your hair like you would if you kept it down.
"I wear my hair up in a messy bun most days," said Jessica Lewis Bills. "Thank goodness it is in style still."
Buy the Goody Women's Metallic Finish Hair Bobby Pins for $6.98 from Amazon.
15. Use Scrubbers to Help You Wash Your Hair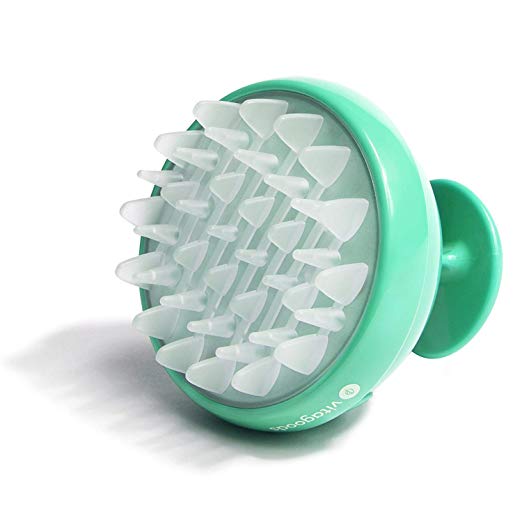 A shampoo scrubber can minimize the effort of having to wash your hair. It does the motions for you so you don't have to worry about it. It might not take less time, but it can absolutely make a difference.
"I am black with natural hair past my shoulders, which takes a lot of energy to wash, condition, etc.," Ntombi A. Peters said. "I use this battery-operated shampoo scrubber when washing my hair. It has been life-changing! It doesn't take any less time, but I don't have to work as hard to keep my scalp clean."
"I recently got one of these little silicone scalp scrubbers for when I wash my hair," Samantha Vinson said. "It eliminates having to use both hands to shampoo, and it gets a deep clean without a ton of effort."
Buy the Vitagoods Scalp Massaging Shampoo Brush pictured above for $11.92 from Amazon.
16. Try an Alternative to Traditional Shampoo Bottles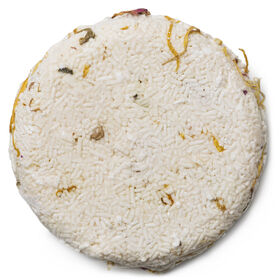 Lifting up and squeezing a shampoo bottle can be exhausting and painful if you live with chronic pain. There are other options out there though. Try using a bottle that has a pump or a shampoo bar that doesn't require a bottle at all.
"I have tendinitis in my wrist, the same one I've dealt with having other issues for years, so I've switched to a shampoo bar so I'm not squeezing bottles all the time," Nikki Lyons-MacFarlane said. "It's also environmentally friendly."
"I use pump bottles for shampoo and soap for bathing," said Charis Hill.
Buy the Soak and Float Shampoo Bar for $14.95 from Lush.
17. Use Wet Wipes When You're Unable to Shower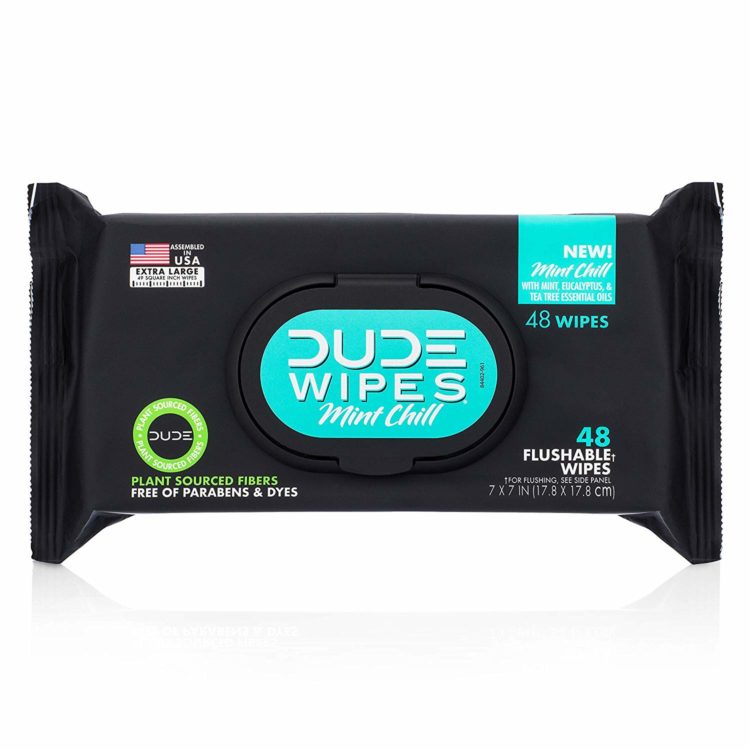 Wet wipes can help you feel clean without having to take a bath or shower. It's a great tool to use on days where it would take too much time to shower, but you still want to feel clean.
"Wet wipes make a great alternative when you don't have the energy to shower," Emma Plunkett said. "They offer the opportunity to freshen up and feel clean without requiring the energy to even get out of bed on a really bad day. I have autonomic dysfunction which impacts my temperature regulation, wet wipes have been a lifesaver during the heat this summer!"
"I use the wipes for bed bathing for my body and face daily," Sheila Jenkins added. "This way, I am clean daily."
Buy the Dude Products Wipes for $2.98 from Amazon.
18. Use a Styling Tool That Also Dries Your Hair
Accomplish two tasks by doing one thing. Sounds like the dream! It's also a reality with this hair tool that allows you to dry your hair while also styling it at the same time.
"Use a multifunction hot airbrush to style your hair," Rach Elle recommended. "It means I can dry and smooth my hair out with ease when I'm having a fibromyalgia flare. The styler is lighter than a hairdryer and I only have to use one hand to style, also great for travelling with."
Buy the Revlon Hot Air Brush for $56.99 from Amazon.
19. Try a Foam Face Wash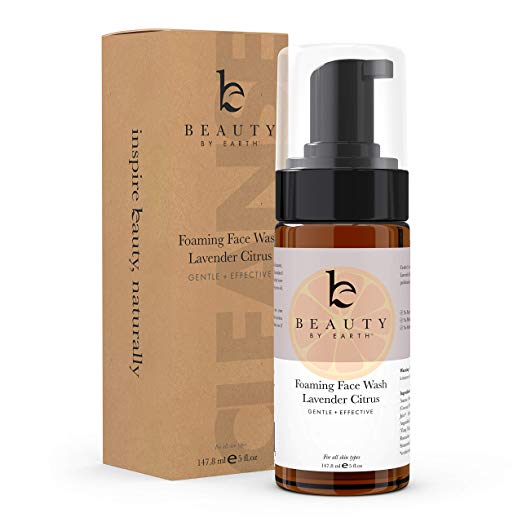 Foam face washes are great if you are wanting to cover your whole face without having to do a ton of movement. The lightness of it makes it easy to put on and rinse off.
"Mine is more of a skincare thing, but I find that foam face wash is much easier as it takes some of the effort out of having to clean your face with lathering and such," said Nate McShane. "Even just a face wipe is better than nothing if you have sensitive or acne-prone skin."
By the Beauty by Earth Foaming Face Wash seen above for $19.99 from Amazon.
If you have a chronic illness, what do you do to make your beauty routine easier? Comment below with your suggestions. 
For more recommendations from our community, check out the articles below:
Originally published: September 10, 2019