12 Alternatives to Try If It Hurts to Wear a Bra
---
Editor's Note
We hope the products below, all recommended by our Mighty community members, help you or a loved one in your health journeys. Just so you know, The Mighty may collect a share of sales from the Amazon links on this page. Prices and product availability are accurate as of publication.
Are you tired of having to wear a bra every day? Do the straps push down on your shoulders too hard? Does the band around your body feel horribly tight? Does it just hurt too much to wear all the time? Though used for support and coverage, not everyone wants or is able to wear a bra. This is especially true if a bra does more harm than good by causing someone pain.
If you live with chronic pain or a chronic illness, wearing a bra might hurt or negatively affect you. Maybe you have allodynia, or sensitivity to touch, and the feeling of a bra against your skin is excruciating. Maybe you have back pain and the force of a bra worsens it. Or maybe it's another reason altogether. But whatever the reason is for you, your experiences are valid.
While pain from bras can be a relatively common issue, it's not necessarily the most talked about. "I honestly thought this problem was in my head and I was making a huge deal out of nothing," said Andrea Korn, a Mighty community member. "But it is really uncomfortable and I'm so glad someone brought this up."
We wanted to hear from people who have found ways of going braless and get their insight on what alternative clothing options they recommend. That's why we asked our Mighty community what alternatives they would suggest if wearing a bra hurts too much.
While some people have been able to transition to a braless life, it may not always be an option for others. Everyone is different and wearing a bra is a personal decision for you to make. At the very least, we hope to give you some options and ideas that could potentially work for you.
Here's what our community suggested:
1. Soft Camisoles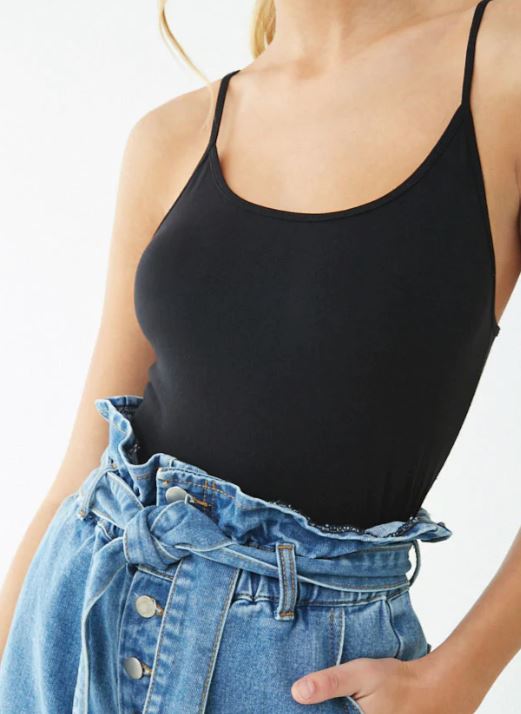 A soft camisole is thin and normally made of a fabric like cotton. It is usually worn as a "layering" top, meaning a shirt goes over it a lot of the time already. It's lightweight and relatively cheap to buy.
"I go braless and just wear a camisole (not the ones with the built in bra, the comfy kind) that are a size too small to keep everything as in place as it needs to be," said Tay Pratt.
"I've had surgery on both shoulders and have a lot of limits on range of motion in addition to pain," said The Mattick Elements. "Fitted seamless camis are the best call some days."
Buy the Basic Cotton-Blend Cami above for $2.90 from Forever 21.
2. Camisoles With Bra Cups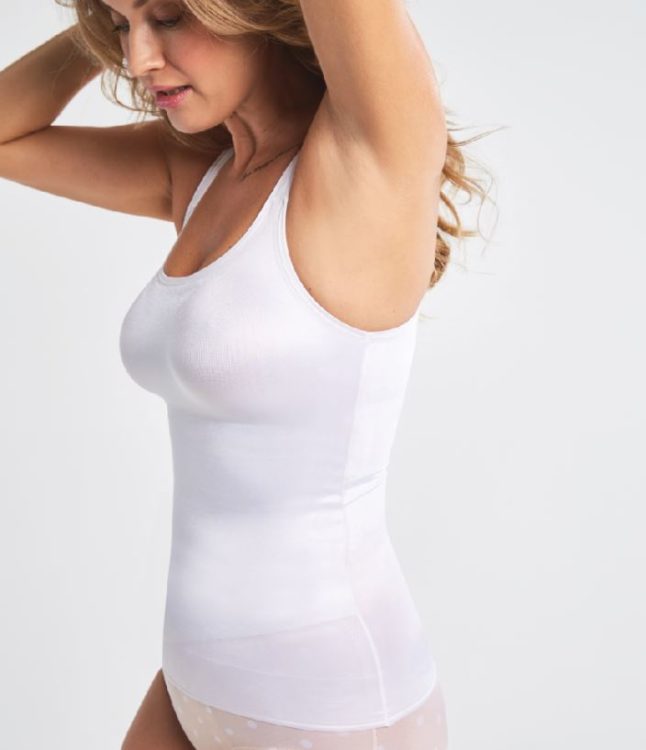 Some camisoles have bra cups that help you feel more secure than other camisoles. It gives your breasts support without having a strap around your mid-back. It also provides full coverage for modesty.
"I wear camisoles instead," Jeanie Parker said. "Some of them have shelf bras that are less painful."
Also recommended by Julie Kremer-Collingwood.
Buy the Original Tank Cami pictured above for $79 from Ruby Ribbon.
3. Tank Tops With Thick Fabric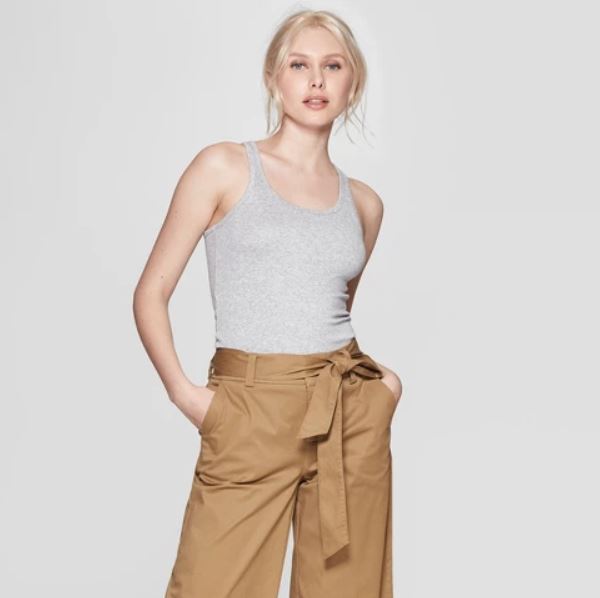 There are different levels of thickness when it comes to tank tops. A lot of the time, a "waffle-knit" tank will be thicker which can make you feel as though you have a little more support than usual without the stress of an actual bra.
"Well I don't know so much about support per say, but those days that I can't wear one or come home and take it, I put on a tank top [that's] thicker fabric than summer ones," suggested Carolina Barrera. "That is my [go-to] every day even if it is under my clothes with no bra."
Buy the Racerback Tank Top for $8 from Target.
4. Seamless Tank Tops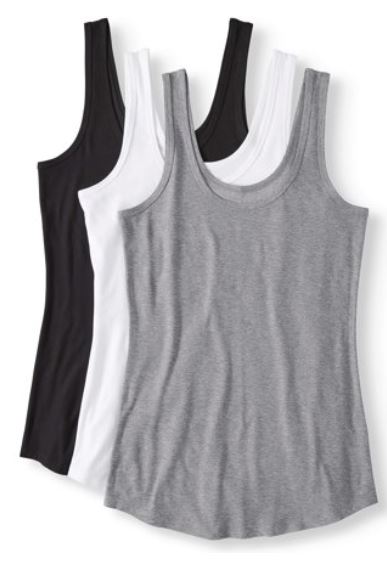 If a thicker tank top is still too much, there are tank tops that are thinner and seamless. It's great to use if you're more concerned about coverage than support and want to use it as a layering option.
"I have almost forgotten what a bra is," said Moana du Feu. "They hurt me well beyond just support and constriction. I wear seamless singlets under t-shirts/blouses. Boobs and bras are not even on my radar when my ribs/spine/bones (entire skeleton!) are literally screaming at me."
Also suggested by Merri Skinner.
Buy the Juniors' Scoop Neck Tank 3-Pack by No Boundaries for $11.50 from Walmart. 
5. Nursing Tank Tops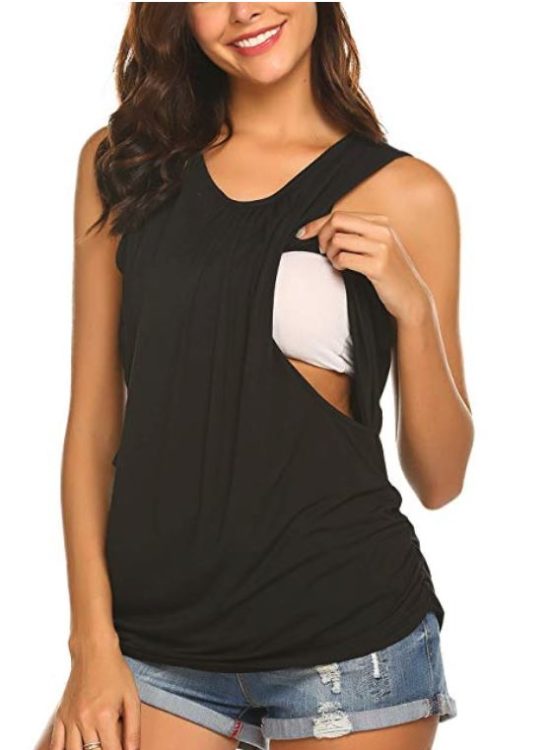 A nursing tank top is often worn by women who are breastfeeding, but can be great for people who don't want to wear bras. The tank top has layers, providing coverage for larger breasts and it can be worn underneath a top or shirt or on its own.
"My favorite non-bra is nursing tank tops," recommended Teresa Piskator. "No, really! They are comfortable and supportive enough for large breasts because they're designed for nursing women. And if you have difficulty putting on more fitted shirts or tank tops, all you have to do is unhook the front beforehand, and close it up after it's on."
Buy the Ekouaer Women's Maternity Nursing Top for $18.99 from Amazon.
6. Pasties and Nipple Covers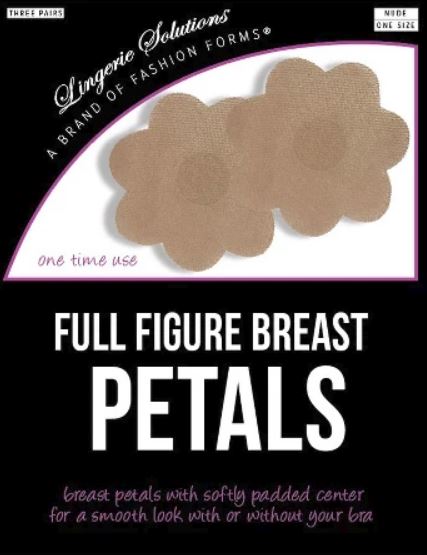 If you can't wear a bra and you are just worried about nipple coverage, pasties or nipple covers can solve that issue for you. That way, you won't feel as if you are showing or revealing too much while still going braless.
"I can't wear anything, no bra, no bralette, no nothing. I use nipple covers that's just from Amazon," said Sarah Lillian B.
Buy the Women's Full Figure Breast Petals – Nude (3 Pack) for $8.99 from Target. 
7. Sticky Bras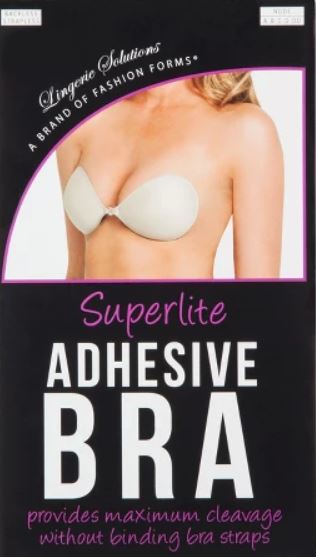 A sticky bra is like the hybrid of a bra and nipple covers. The best part about it is that it's like a bra, but it doesn't touch any part of your body except for your breasts, making it a great option if you live with shoulder pain or neck pain, but still want a bra-like option.
"I use the sticky bras from Target," said Des Shipp. "You just put them on. No straps, no wires, and they're a lot cheaper. They're wonderful."
"A sticky bra," suggested Malaina Gleason. "It doesn't affect anywhere except your boobs."
Buy the Women's Superlite Adhesive Strapless Backless Bra for $17.99 from Target.
8. Layered Tops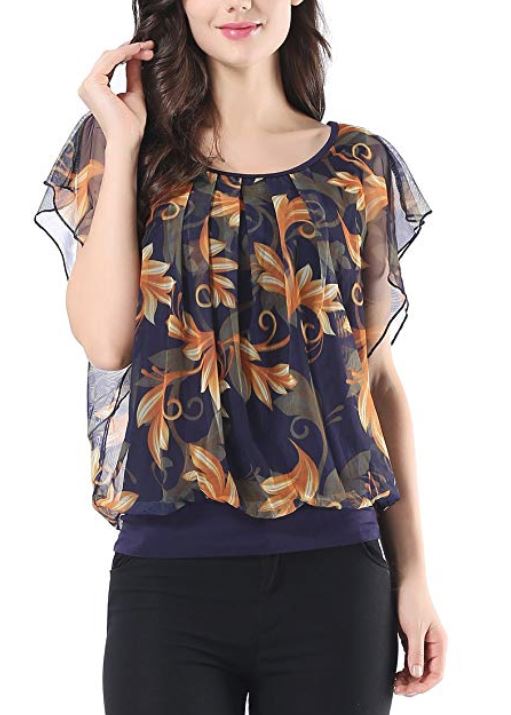 There are some tops that come with multiple layers, but you can also create your own layers, too. The concept is that by having multiple layers, you can avoid wearing a bra while also still feeling comfortable since the layers will essentially provide that coverage for you.
"I have been wearing layers all winter to conceal," said Pamela Maino. "Also, I have fitted under-layer tanks that gently hold things together."
"Personally, whenever I don't have to go to work, I wear a tank top with a shirt over," said Paige Whitney. "I know it's not the best support and that the 'girls' can move around a fair bit. But, it makes it so my nipples don't stand out as much and I'm not in extreme pain, despite my wireless bra and other attempts to get comfortable in a bra."
Buy the Women's Printed Flouncing Flared Short Sleeve Top above for $26.99 from Amazon. 
9. Loose Clothing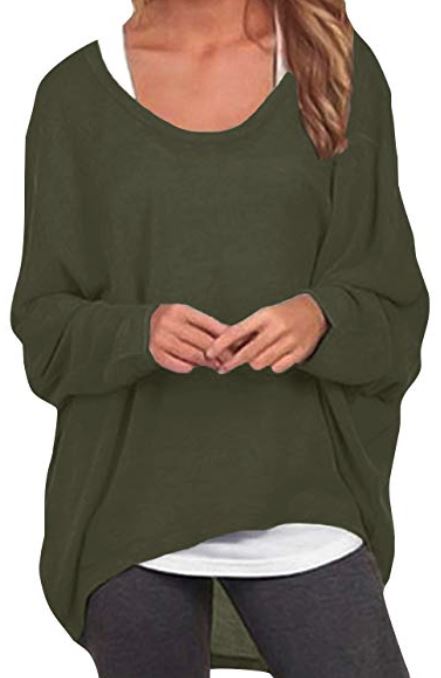 Similar to layers, loose clothing makes it easier to distract from your breast area. If you're unable to wear a bra, but find most tops to be a bit too revealing without one, loose or oversized clothing may help with that issue. The less form-fitting the shirt, the less anyone will suspect you're not wearing a bra!
"I have completely stopped wearing a bra," said Kuzum Miller. "I can't stand it anymore. So I've been buying loose tops that will let me get away with not wearing a bra. Of course that means I can't wear cute sheer tops anymore but I'm willing to sacrifice that. Also, I just cover my breast area with my hair as it's super long and thick."
"I hate wearing bras because of pain and discomfort! I like baggy tops or jumpers so sometimes I just do nothing and let them be free," Jennifer Parsons recommended.
Buy the ZANZEA Women Loose Long Sleeve Casual Top above for £15.99 from Amazon UK. 
10. Hoodies and Sweatshirts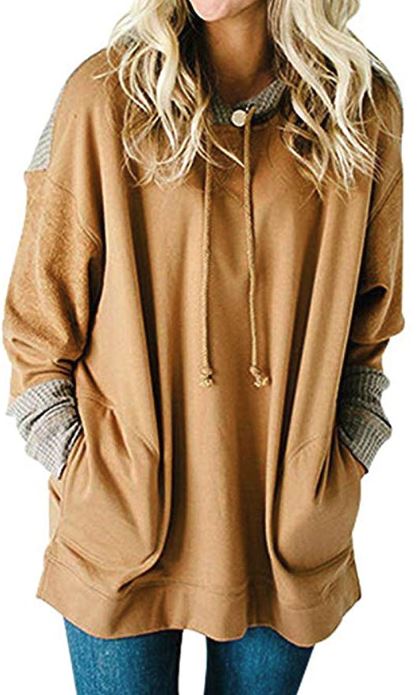 A hoodie can cover a lot. Sweatshirts are usually bulky as well as comfortable. This is a great option if you want something casual to wear, but don't want to worry about what your breasts look like in a certain outfit.
"I usually don't wear one," said Jess D'Atri. "It's easier to pull off when I can wear a hoodie all the time."
"Sometimes the best option is just a big hoodie," said Patricia Giudice. "I once gave a speech in a college class with no bra on under a big hoodie."
Buy the SEBOWEL Women's Waffle Knit Hoodie for $26.99 from Amazon.
11. Scarves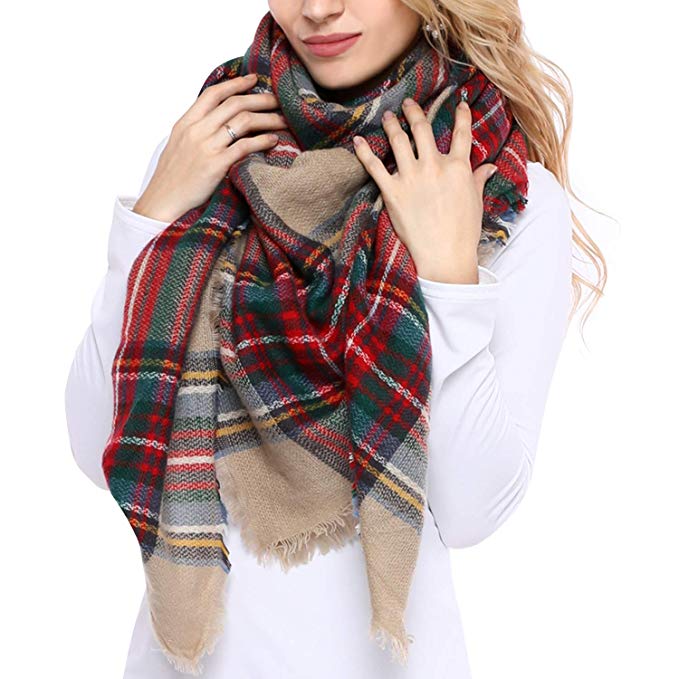 Blanket scarves are large and oversized, providing lots of coverage over your chest area. Scarves could be a good option if you want to forego a bra without calling attention to your breasts. This may be a helpful trick in the fall and winter especially.
"I love a big beautiful scarf to cover me on hard days," said Juliann Hall. "Pair that with a larger loose dark colored top or dress and you feel dressed up without the constricting nature of a bra."
Buy the Women's Plaid Blanket Scarf for $14.89 from Amazon.
12. Nothing (If You Are Able)
Some people feel comfortable going braless, and that's fantastic! You deserve to feel confident wearing whatever you want, even if that doesn't include a bra. However, this is a personal choice and if you are unable or choose not to do this, that's OK. Whatever decision you make is valid.
"I haven't been able to wear a bra for almost two years now," said Natascha Hanson. "I am learning to be proud of my breasts and not let anyone sexualize them since I no longer wear a bra at all."
"I worked really hard at owning that I am a woman," said Peggy Murtha Sikes Giermek. "I have boobs and I don't owe anyone my boobs riding high. My hubby actually helped with this. He just couldn't understand why I felt compelled to wear something that caused me pain. He helped me to normalize it in my brain."
What do you wear to feel comfortable when going braless? Comment below with your suggestions. 
For more recommendations from our community, check out the articles below: