13 Items Everyone With Chronic Pain Should Have on Their Nightstand
---
Editor's Note
We hope the products below, all recommended by our Mighty community members, help you or a loved one in your health journeys. Just so you know, The Mighty may collect a share of sales from the Amazon links on this page. Prices and product availability are accurate as of publication.
Anytime a chronic pain warrior can limit the amount of extra energy they have to spend getting up and out of bed, it's a good thing. So when you're lying in bed with painsomnia, or trying to push through soreness and pain to get up and start your day, or are in bed waiting for pain to subside, it helps to have some "essentials" close by. That way, you can still treat your pain or at least distract yourself from your pain without having to get up — a painful endeavor in itself!
Below, check out what our community recommended, and let us know in the comments what other items you like to keep on your nightstand. And yes, you may end up deciding that you need a bigger nightstand!
Here's what our community shared with us:
1. Portable Fan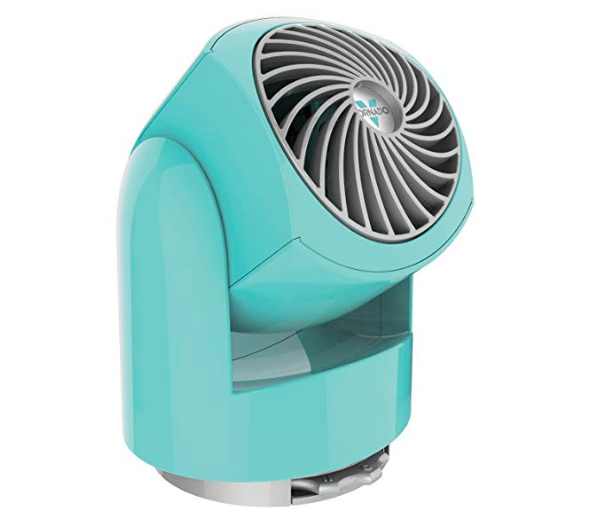 If a light cooling sensation helps ease your pain, consider keeping a small fan on your nightstand, where you can angle it to blow on you while you're in bed.
"Don't laugh… a fan. No really. Sometimes a fan blowing lightly over my body helps with pain," Tifney Schoenfeld recommended.
Buy the fan featured above for $17.99 from Amazon.
Do you have our app yet? Download it to more easily get recommendations like these from our chronic pain community right on your phone.
2. Smartphone or Tablet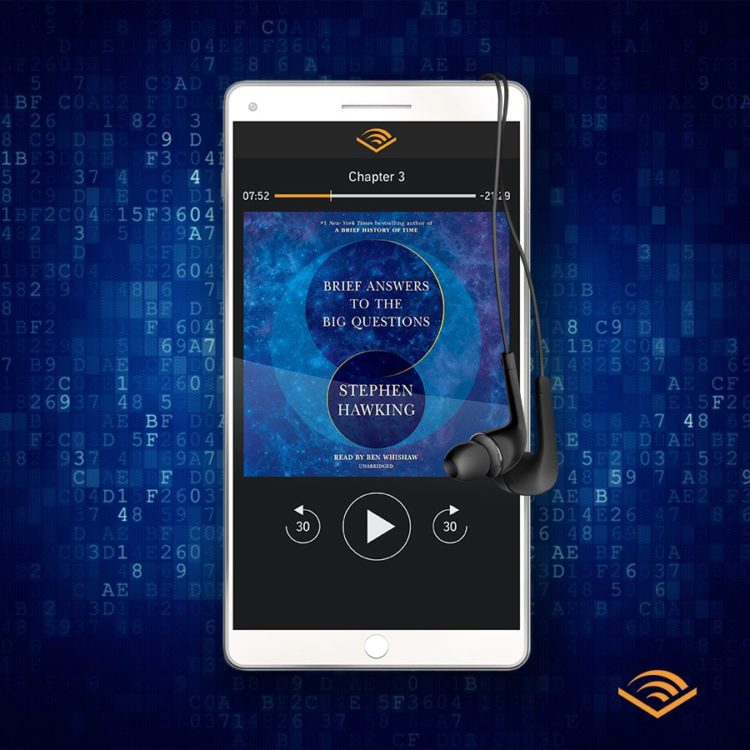 One of the most helpful non-medical ways to cope with pain is simply distraction. If you're laughing at a funny YouTube video or sucked in to a podcast, you're probably less focused on your pain. Keep your smartphone, tablet, e-reader or even a laptop (and chargers!) within easy reach and filled with your favorite apps, music, audiobooks, TV shows and games.
"I have my phone. I have terrible painsomnia and sometimes just having something there to listen and watch keeps my mind distracted enough to exhaust me," Allégra Eve Henke said.
"My phone is honestly one of the most important things when I'm up with painsomnia. Either to talk to friends or to play games or music, etc. Definitely a necessity," Emily Capri said.
"My iPhone. Audible is loaded with stories on it for me. iTunes is set up with different playlists, such as happy, cry, strong, and relax. There are games for when I get fidgety from the pain," Jaye Newsom Gennuso explained.
Buy an Audible subscription starting at $14.95/month from Amazon.
3. Rechargeable Heat Pack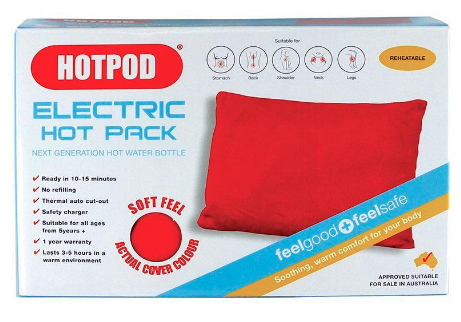 Heat is one of our community's favorite ways to relieve pain, but when you're in bed in a pain flare, you won't want to get up to microwave a heat pack. A rechargeable heating pad means you can keep it hot without having to keep it constantly plugged in.
"I have a liquid, rechargeable heat pack. It stays hot for hours and doesn't take long to charge, normally about 10 minutes," Emily Capri said. "It means I don't need to worry about getting up and down to reheat something when it's so hard to get comfortable in the first place."
Buy the electric heat pack featured above for AUD$30.99 from Chemist Warehouse. 
4. Eye Pillow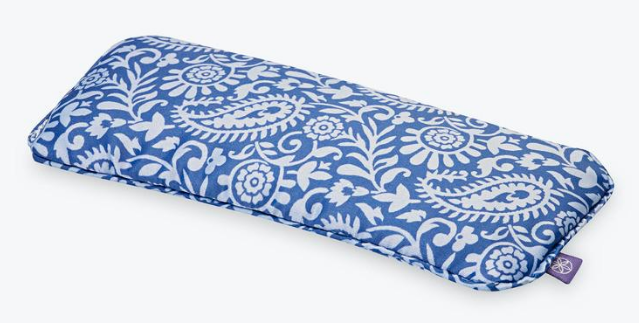 Eye masks and pillows block out light and provide a bit of soothing, relaxing pressure on your eyes; many are also filled with gel, flaxseed, rice, etc. to give it more weight. You can also find eye pillows with aromatherapy scents and eye pillows that can be heated or chilled.
"Eye pillow… It's a little weighted fabric sack filled with sand or beads or gel or rice that you put on your eyes. Sometimes they're scented, many are satin or velvet. It's to calm the eyes, or put gentle pressure there," Julie Stoltz said. "For me it helps with meditation (less distractions) and migraines (my right eye is one of the worst pain spots and the gentle pressure helps calm it)."
Buy the eye pillow featured above for $14.98 from Gaiam.
5. Foam Cylinder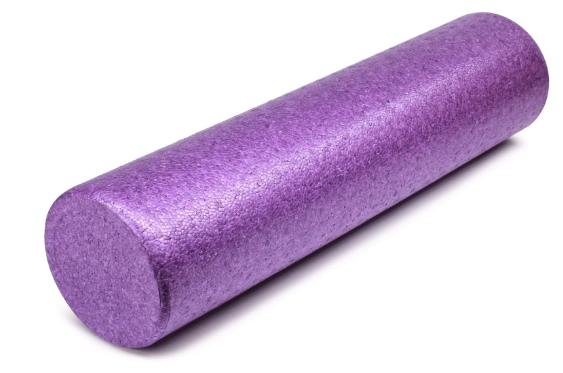 If massage and stretching is helpful to your pain, a simple foam roller can help you release tightness and muscle pain. Be sure to talk with your doctor or physical therapist about the best ways to use a foam roller, to avoid injury.
"A foam yoga roll/cylinder. Laying on this helps to decompress the spine (and can be moved to different areas), but it can be a pretty aggressive stretch," Lisa Davis said. "Start off with a rolled-up towel or a section of a pool noodle if you're not used to such a deep stretch. It also be placed under the knees to achieve a less painful sleeping position, if appropriate."
Buy the foam roller featured above for $15.49 from Amazon.
6. Trigger-Point Massager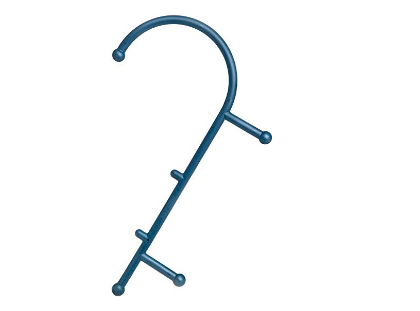 Trigger point massagers allow you to apply deep pressure to painful, sore areas on your body that you may not otherwise be able to reach. Like the foam roller above, it's a good idea to talk with your doctor or physical therapist about how to use one so you don't injure yourself.
"A smaller version of a device similar to a TheraCane or a BackBuddy. I have the full-size version, but find the small cane-shaped [discount store] version easier to maneuver when working out neck and shoulder muscle tightness and spasms (even while laying down)," Davis recommended.
Buy the massager featured above for £28.76 from Amazon UK.
7. Nausea Remedies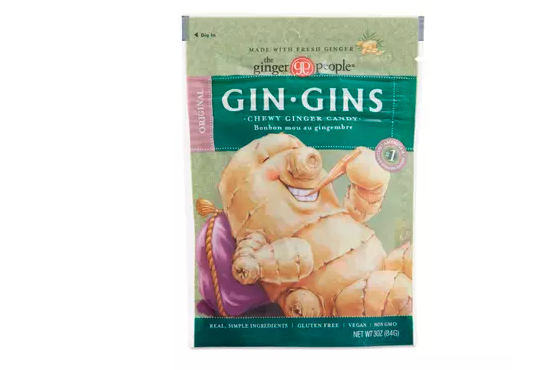 The last thing you want to do when you're experiencing nausea is get up and make your way to your kitchen or medicine cabinet. Keep your favorite nausea-fighting methods close by so you can get some relief without having to move far.
"Nausea medicine — I wake up in so much pain some nights it makes me sick. Having quick access to nausea meds is a lifesaver… when I don't have any of those, I use ginger candy called GinGins also," Jessica Puckett explained.
Buy the ginger candy featured above for $2.48 from Thrive Market.
8. Electric Kettle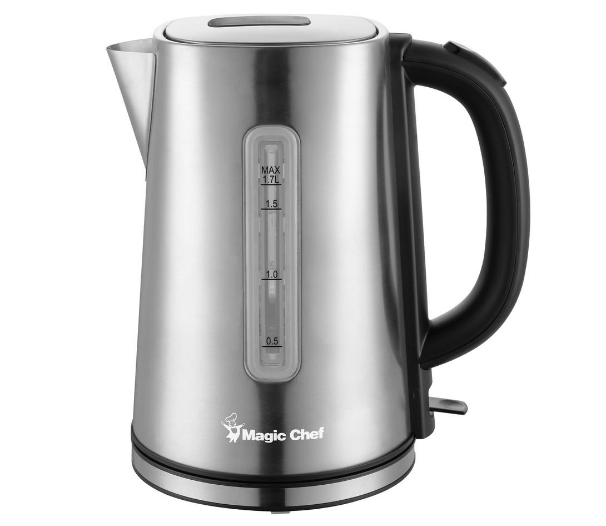 Hot drinks can be so soothing, and hot drinks you can make while still in bed are even better. Electric kettles plug into an outlet and don't require a burner, making it easy and safe to boil water.
"I'm hoping to get an electric kettle or similar for Christmas so I can make hot drinks and things without getting up," Jill DeVol said.
Buy the electric kettle featured above for $17.33 from The Home Depot.
9. Topical Pain Relief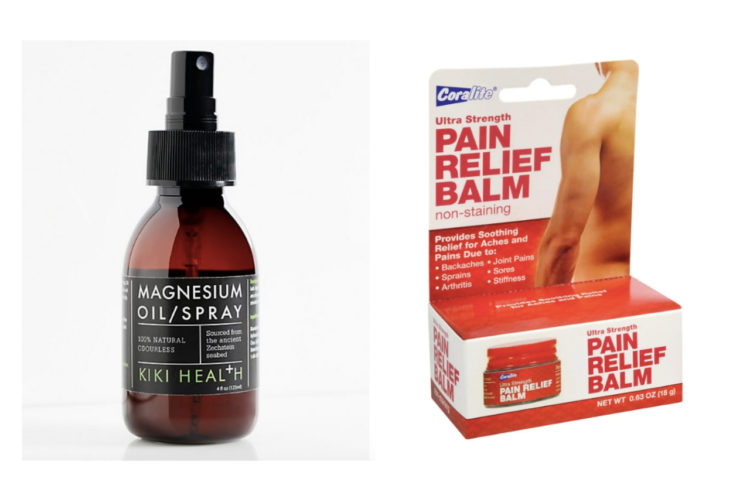 Every pain warrior has their favorite topical pain relief — luckily, its small size means it's ideal for stashing in your nightstand.
"Magnesium oil spray — really helps with pain in my legs and the restlessness at night time," Becky Wearmouth said.
"Coralite Muscle Rub Balm from Dollar Tree!" Merri Evelyn Skinner recommended. "Better than Tiger Balm, a fraction of the price!"
"Hot pad and Emu cream to relax painful muscles," Gabbie Jerrit said.
Buy the magnesium spray featured above for $18 from Free People. Buy the muscle rub featured above for $24/case of 24 from Dollar Tree.
10. Warm Layers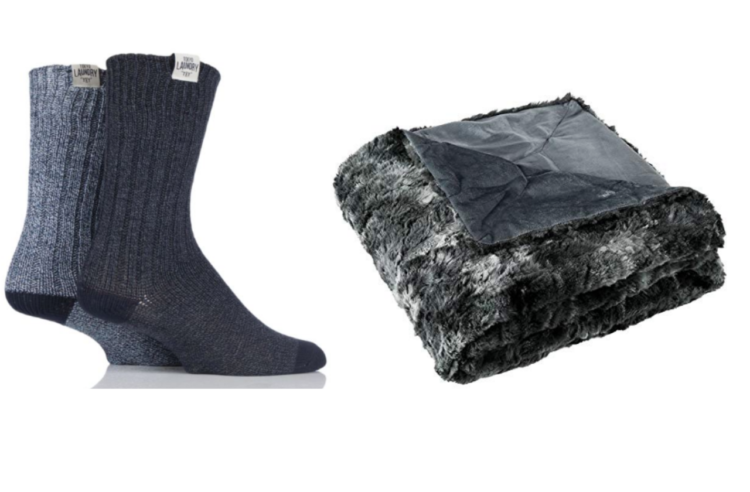 Who doesn't feel at least a little pain relief when they're wrapped in comfy, soft layers? While you may not technically be able to fit a blanket or a selection of socks and sweaters on your nightstand (unless you have a very large nightstand!), these items should at least be nearby and within easy reach.
"Extra layers nearby because warmth helps," Cynthia Kelly said.
Buy the socks featured above for £7.99 from SockShop. Buy the blanket featured above for £17.99 from Amazon UK.
11. Essential Oils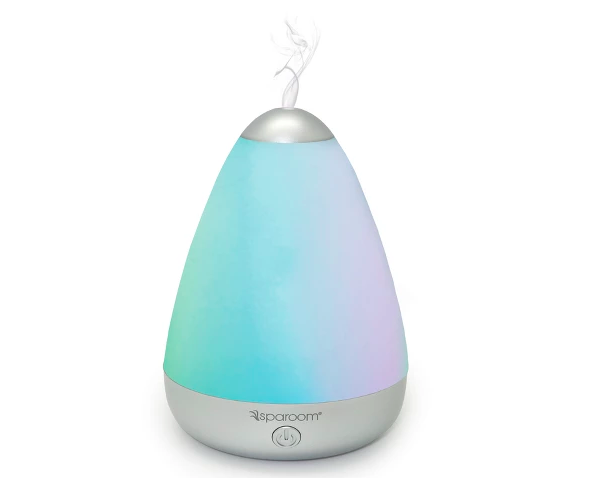 Many pain warriors swear by essential oils, which have unique properties depending on the scent, such as relaxation, energy or even headache relief. Some research now supports the benefits of essential oils, though you should still talk with your doctor to make sure you are aware of any potential risks or side effects. One nightstand-friendly way to enjoy your essential oils is with a diffuser; you can also use lotions and rollerballs.
"I would highly recommend essential oil blends designed for sleep, relaxation and stress," Joanna Owen said.
Buy the essential oil diffuser featured above for $19.99 from Target.
12. Snacks, Water and Prescriptions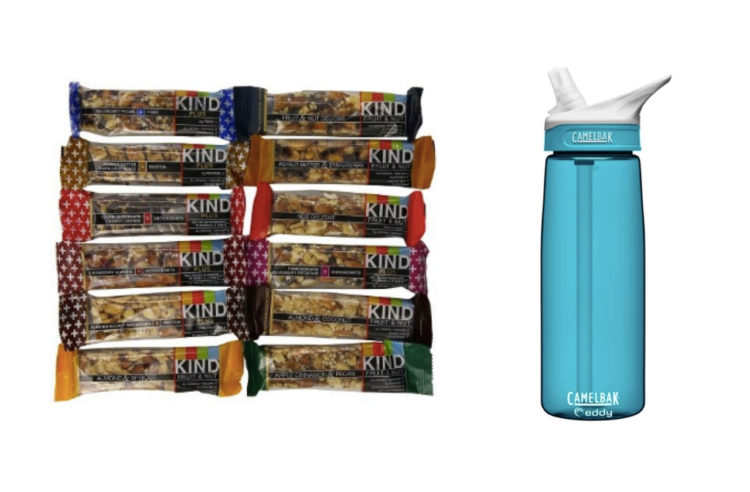 Let's talk basics: three things everyone with chronic pain should have in easy reach are water, snacks and prescription medications. When you're deep in a pain flare, you still need to be able to tend to your basic needs, which could even help make your pain more bearable. Things like granola bars, salty chips (if you have dysautonomia) and a water bottle can be stashed in your nightstand so at the very least, you're staying hydrated and nourished.
Buy the Kind bars featured above for $23.48/pack of 12 from Amazon. Buy the water bottle featured above for $10.49 from Target.
13. Speaker System for Music or Ambient Sound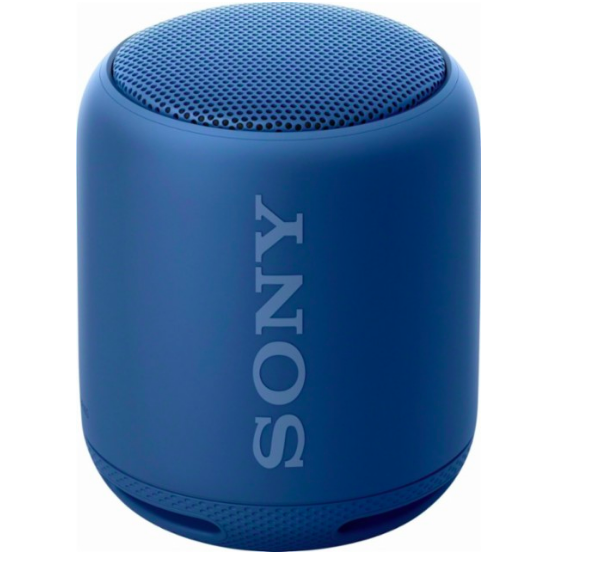 While you could always play music through your smartphone or laptop, speakers help fill your room with calming sound. Many speakers available now can connect to your device with bluetooth so you don't need to get up in order to use it.
"I use my Echo for ambient sound like ocean waves or crackling fireplace, and audiobooks," DeVol said.
Buy the speaker featured above for $34.99 from Best Buy.
If you're struggling with chronic pain, know that our Mighty community is here to support you. Leave a comment if you have a "nightstand essential" you'd add to this list!
Originally published: December 20, 2018