The Letter That Made Me Feel Whole Again After My Coma
---
We all have heroes in our lives. For me the obvious, no-brainers are my amazing father, the surgeons who saved my life, Walt Disney and a few other people who have inspired me to be strong, resilient, creative and compassionate. I discovered a new hero in my life long after I actually met him. In fact, you could say I knew him literally in another life.
Jordan Matter is an amazing photographer who captures the beauty of dance in the world all around us every day. He created the book "Dancers Among Us," which captures dancers in everyday scenarios, finding the "dance" in the ordinary. Each photograph is more breathtaking than the next.
I knew his book spoke to me as a recovering patient fresh out of the hospital, hungry for inspiration at a time when hope was sparse. But I had no idea just how this hero of mine had made an impact on the life I longed to reconnect with — the life before my coma at 18 years old.
This was a letter I sent to Jordan Matter, after finding his email address in the back of his beautiful book:
"Dear Mr. Matter,
I never anticipated that a casual browse through my local Barnes & Nobles would lead to such a beautiful discovery. Your book 'Dancers Among Us' caught my eye, as I am a dancer myself. I sat down with the book of photographs and inspiring writing and I couldn't put it down. I was actually brought to tears by the sheer beauty of every moment you captured. You were able to bring the most mundane activities to life, set our everyday routines to music and bring such joy to my day.
Every time I visited that bookstore, I found myself drawn to the same aisle, the same shelf, the same book. Your photographs stayed in my head like a melody and I couldn't stop looking at each page. Finally, I decided to buy the book — I had to have it for myself, but also, a book so special needs to be shared with someone you love — it is too good of a book to keep all to yourself. I purchased it and couldn't wait to share it with my parents. That night, I excitedly brought your book to dinner, wrapped in tissue paper and packed with a card explaining all that your book meant to me and everything I hoped it would bring them as well. My mother — very intrigued — took the book and flipped to the back to read about the photographer. I never expected what was to follow.
'Amy! You know who this is?'
'I don't know – who?'
'Jordan Matter! He did your headshots when you were 17!'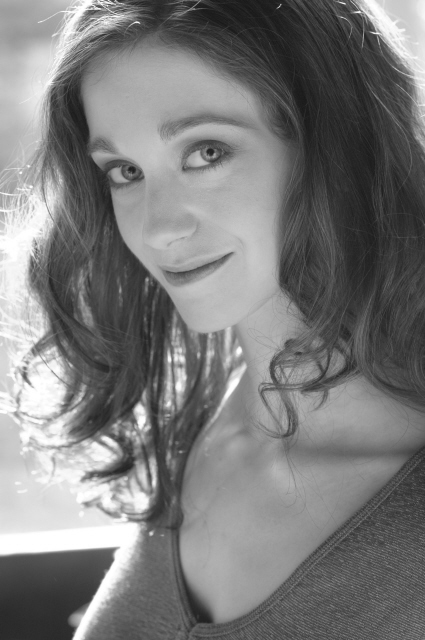 I put my fork down and took a closer look. We immediately looked up your website and recognized you as my old headshot photographer. But those headshots meant so much more to me than just something to be stapled to the back of my resume. Those pictures were my last reminder of a life that seems so very far away: a life of innocence, joy and carefree youth. You took those headshots at The Cloisters museum in January 2005. It was a chilly day but the sun was shining so brightly and the light captured my eyes so beautifully. I was 17 and got many auditions and roles with those headshots.
In April 2005, those pictures suddenly became a keepsake for my parents to hold onto to maintain hope. On April 25, 2005, my senior year of high school, I abruptly developed a blood clot and fell into a coma for months. When I awoke, I was told that I had no stomach anymore, I couldn't eat or drink and no one knew when or if I would ever be able to again. I was not surgically reconnected for another three years. Countless doctors, seven hospitals and 27 surgeries later, I stand here, strong and vital, full of life, grateful to be here, but very tried and tested.
I do feel like I was abruptly pulled out of my adolescence, thrown to the wolves and placed in a completely alternate life. I never was able to go to college, and have missed out on many opportunities and things I once aspired to as a naïve teenager. However, despite being hooked up and plugged into beeping machines, having tubes and bags and other appliances stuck to me and being a medical guinea pig for years, I managed to star in two musicals, start a chocolate business, a food blog, learn yoga and karate, teach nursery school and maintain joy in my every day life no matter how bleak the circumstances were.
I recently just wrote, directed and performed in my own one-woman show 'Gutless & Grateful: A Musical Feast' which ran at the Triad Theatre in New York City, which tells of my medical adventures. Like your photographs, I have managed to find the 'dance' in the every day. I have even found the 'dance' and music, light and hope in the dark, dismal, hopeless times. I believe that you can't survive without hope, art, and laughter to get you through. I believe that life is a dance — we are constantly balancing priorities and dancing with fear, risk, danger, adventure, and dreams. Maybe this is why your photographs touched me so deeply.
I would not be alive today if I didn't dance my way through my obstacles as gracefully as I could — sometimes not so gracefully, but I felt the music in it either way. My spirit has kept me here and fighting, dancing all the way through. I have used your headshots even to this day — thankfully I still look young even though I'm 25! But more importantly, I cling to your headshots with a desperate longing. They are my main connection to the world I once knew, I world I feel was stolen from me, that I can never get back. When I can't find the light in my eyes, I see it in your headshots and I find solace and relief.
I have just been accepted into Hampshire College early decision and I am going to attend — God willing — next fall. I might be 25 but I still deserve an education, and life still deserves to go on for me. I have offers to revive my one-woman show at other theaters, because the message of hope, perseverance and determination inspired many people. I am trying to move on from a chaotic eight years, and my medical journey is still not over as I recover from a disastrous three-surgery blow I had in November. But my spirit is strong as ever, and I will get beyond this.
I feel as though I was meant to find your book at Barnes & Nobles, that I was meant to keep coming back to it day after day. It has added to my fire of resilience and served as a reminder that in order to get through this, I must dance through it. I must be another dancer among us. I hope when I am ready to start auditioning again, you are able to do my headshots again. In the meantime, thank you for the beauty and the hope.
All my best,
I sent the e-mail and hoped for the best. I needed to write that email for me, and wasn't hung up on getting a response. This was a "full-circle" moment, a time where I could find closure and move on after my life was so suddenly interrupted.
The next week, my letter was shared for all the world to see — on his own blog.
Originally posted on Jordan Matter's blog:
"This Simply BLOWS MY MIND!
I received this stunning email last week. I am humbled and inspired by Amy Oestreicher's story. Please take the time to read this letter and watch her 'Today Show' segment. It will put everything in perspective."
It felt surreal to connect with a man who I had known in "another world," a different time, a life where I knew nothing of ostomies, tracheotomies, sutures, and vitals every four hours. It gave me closure and a sense of connection. It made me realize that I was still the same girl in the photograph, even though I hardly looked or felt like her. Perhaps I was a braver, stronger, bolder version. All it took was one letter to make that connection. The power of one letter to reach two people, to make one girl feel whole again.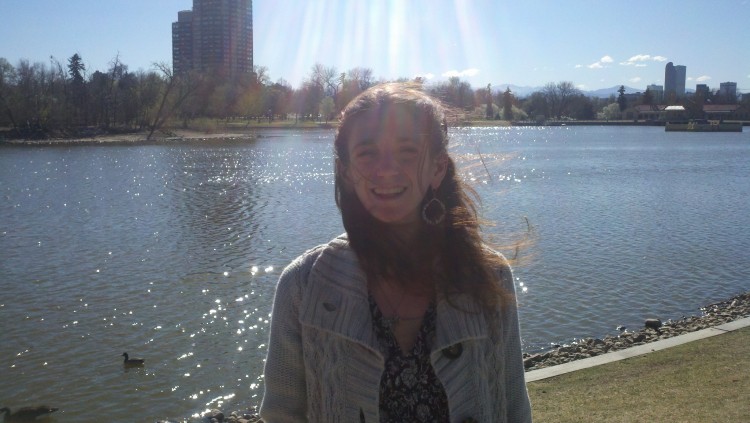 Follow this journey on Amy Oestreicher.
The Mighty is asking its readers the following: Write a thank you letter to someone you realize you don't thank enough. If you'd like to participate, please send a blog post to community@themighty.com. Please include a photo for the piece, a photo of yourself and 1-2 sentence bio. Check out our Share Your Story page for more about our submission guidelines.
Originally published: January 19, 2016