What This Picture Won't Tell You About My Illness
---
Let's face it – we live in a world where image seems to be everything; however, it's often hard to identify what is real. With the general public now having access to many of the same photoshopping techniques used in Hollywood, it's often hard for the untrained eye to identify what is real and what is photoshopped. What we see in a picture may or may not be accurately portraying the truth.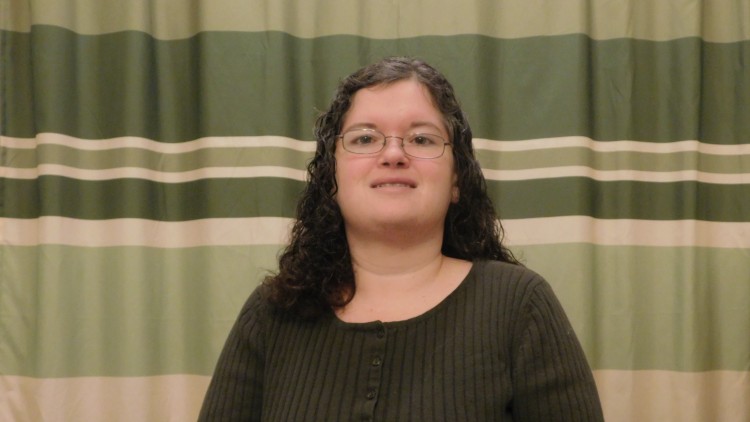 So, when you look at this picture of me, what do you see? Although it was very tempting, I assure you, I've not photoshopped this picture in any way. What you see is what I really look like. You see a woman in her mid-30s. You see dark, curly locks of hair, with little shimmers of gray beginning to peek through. You see a smile. You see glasses.
From this picture, you can tell lots of things about my physical appearance, but you can't tell much about my complex regional pain syndrome or gastroparesis. Looking at this photo, you may not even know I have these two illnesses because they are invisible illnesses.
When you look at this photo, you cannot see the deep burning leg pain that keeps me from being able to walk. You don't see the wheelchair, walker or crutches required for me to get from one place to another. You cannot see the frustration of being passed from doctor to doctor as I wait for answers or the hours I laid in the emergency room begging for pain relief, just to be treated as though I was a drug seeker.
You may notice bags under my eyes, but you cannot see the sleepless nights I lie in bed crying in pain. My face and pillow are covered with tear stains, but like my illness, they too are invisible.
If you compare my current photo with one from a few years ago, you might notice I've lost weight, but you don't know why. Looking at my photo, there's no way for you to know I have gastroparesis. You might be tempted to tell me how I've lost so much weight and look good, but you cannot see that almost everything I eat or drink just sits in my stomach, useless, until it's vomited back up. You may see my dry, cracked lips or dry skin, but you cannot see how dehydrated I am or that I have vitamin deficiencies. You might talk about my color being good, but you can't see those four hours I spend at home each day with a bag of IV fluids plugged into my picc line. You cannot see that before the doctor prescribed those fluids, my skin was a grayish color and able to be molded or formed like playdough or clay.
You can see those dark curly locks of hair, but you cannot see my fear of baldness. You cannot see the pile of hair that falls from my head each time I wash or gently brush my hair. You cannot see the vitamins I take, hoping to keep from going bald.
You see my smile in the picture and may assume all is well. You cannot see that it's late afternoon and I just climbed out of bed or that I'm still exhausted from the lack of sleep and undernourishment, but I brushed my hair and teeth, put on a sweater and smiled… just for this photo. You don't know that the bottom half of my body is still wearing pajamas and I'm sitting in my wheelchair because I'm too weak and in too much pain to walk. You don't see the extra fluoride toothpaste my dentist prescribes or the multiple times a day I brush my teeth to prevent tooth decay from frequently vomiting up stomach acid.
What you see in this picture is the me most people see if I go out in public. You don't see that there are many days when I spend most of the day in bed and don't even get out of my pajamas. Unless you've seen me at the doctor's office or have visited me at home, you probably haven't seen me on a bad day.
While we've all probably heard the saying "you can't judge a book by it's cover," that's still what we tend to do. We often look at a person's physical appearance, whether it be in a photo or in person, and make judgments about them. I'm here to tell you photos do lie and images aren't always what they appear to be. Looks can be and often are deceiving.  Life is full of illusions. Just because those of us with complex regional pain syndrome, gastroparesis and other invisible chronic illnesses don't always "look" sick doesn't mean we aren't.
We want to hear your story. Become a Mighty contributor here.