What I Would Do If I Were Given the Gift to Be Pain-Free
---
Everybody has been asking me what I want for Christmas, but honestly, there isn't any materialistic item I want. What I want is not something that can be bought at the store.
We all know that childhood song we would sing when we were little: "All I Want for Christmas Is My Two Front Teeth." For me, all I want for Christmas is to be pain-free!
After spending about five years in pain, I don't remember what it is like to be pain-free. The last time I had a "normal" Christmas was back in 2010, and I never expected that every holiday after that I'd have to celebrate while not at my best.
I think one of the worst things about having complex regional pain syndrome (CRPS) and celebrating the holidays is how unpredictable it can be. How I am feeling can change within a matter of minutes. I love spending time with my family and celebrating Christmas, which is why I will always put a smile on my face and celebrate my favorite holiday. Having such an amazing and understanding family certainly helps make Christmas better. Without them, my favorite holiday probably would no longer be my favorite.
Everybody wishes they could take the pain away, but unfortunately, it doesn't work that way. A kiss will no longer take the pain away like it did when we were little. Some people say they wish they themselves could have my pain so I could be pain-free. If I were given the Christmas gift of being pain-free by giving someone else my pain, I would deny it. Although there is nothing more I want than to be pain-free, I wouldn't want someone else to have to endure it. That would be selfish.
If I were given a gift to be pain-free and I could either take it or give the gift to someone else, I would probably give it to someone else. There are a few people I can think of who are worse off than me and deserve it so much more. There are people out there who need a cure much more than me.
My disease isn't life-threatening, but there are people out there who know they can pass away at any minute due to their illness. If I had the gift to cure one person in this world, I wouldn't use it on myself but on someone who truly needs it.
Celebrating Christmas when you are sick or in pain isn't what anyone wants, but we're always able to make the most out of it. Having a compassionate and understanding family certainly helps.
Another thing that helps is that I believe at some point in the future there will be a treatment or maybe even a cure, which helps me not only push through the holidays but every day.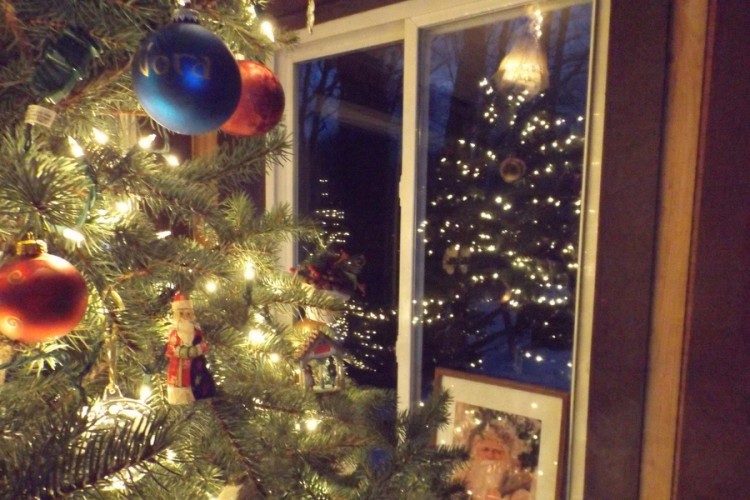 The Mighty is asking the following: Tell us one thing your loved ones might not know about your experience with disability, disease or mental illness during the holidays. What would you say to teach them? If you'd like to participate, please send a blog post to mentalhealth@themighty.com. Please include a photo for the piece, a photo of yourself and 1-2 sentence bio. Check out our Submit a Story page for more about our submission guidelines.
Originally published: December 23, 2015