4 Tips for Survival in Isolation After Possible COVID-19 Exposure
---
"Isn't the country being a little dramatic? It won't happen to us."
This was me to my great-auntie (who is like a best friend), as we both sat catching up a few feet away from each other, whilst the news was on. This was the middle of March 2020. One week later — national lockdown. I didn't know when I'd next see her.
Over two million global deaths later, and we are now in "Lockdown 3.0," which sounds like a level-up on a computer game (except you only get the one life). I've just emerged from my first isolation period of 10 days. Since this all began, I'd been swanning around, trying to keep myself busy, avoiding the fact that the coronavirus (COVID-19) pandemic would ever affect my family. Some of you may relate, that it feels as though this is going on around you but you are fine – just waiting for the world to restart.
The reality is, though, that those of us who already battle our mental health — when the world was "normal," pre-COVID — are feeling that multiplied by seven, some days. Then, there's those who never really found themselves facing their mental health, or even knowing as such what it was, until this pandemic. Without structure, our old daily family routines, trips out with friends, work as it once was – we all feel a bit lost. The uncertainty eats you up, not to mention the growing worry about loved ones, especially elder relatives — like my lovely auntie who lives 69 miles away, alone with her dog.
When I first received a call from my sister (who works on the coronavirus wards at the hospital) saying she tested positive — as well as being concerned for her, of course — I also felt a grey fog swarm over me fast, getting darker as reality set in. Isolation — 10 days. No leaving the house. She came round a couple of days before her test, to drop off cake. Being in contact with a person within 48 hours of a positive test means isolation — no compromises.
That first night of complete loss of control was mentally hard. But, even after the first night sleeping on it, I started to realize that I could be in control. It was up to me to use this time the best I could. But I'd have to be firm with myself and make a few changes to make that feel possible, and not just end up in bed most days — maybe turning to drink, not eating or eating too much.
So, having come out the other end stronger, here are my tips for mental survival during coronavirus isolation.
1. Let yourself feel frustrated… then get problem-solving.
For some of you, like me, getting fresh air whilst keeping active – particularly walking the dog — was the one thing really helping me during this COVID chaos (not to mention the exciting supermarket trip of the week). So, when this was taken away as a choice, I felt like a caged animal with no idea how to cope. Allowing myself to sit with the challenges isolation was likely to cause gave me a sense of control in a weird way. Ignoring it and "just trying to get on with stuff" is unlikely to help and may creep up on you later.
Then, sleeping on it, the next day it's really helpful to write yourself a list of the mental and physical challenges that you are worried will crop up. Next to each one, write your idea of something that may help ease that problem whilst you're in isolation for the next "X" number of days.
For example, a big one for me was asking around if anyone had a treadmill I could borrow (as I was also taking part in a running challenge for a charity). I found a very kind guy who did, and I was still able to complete my goal as well as get those valuable endorphins still running round my bloodstream.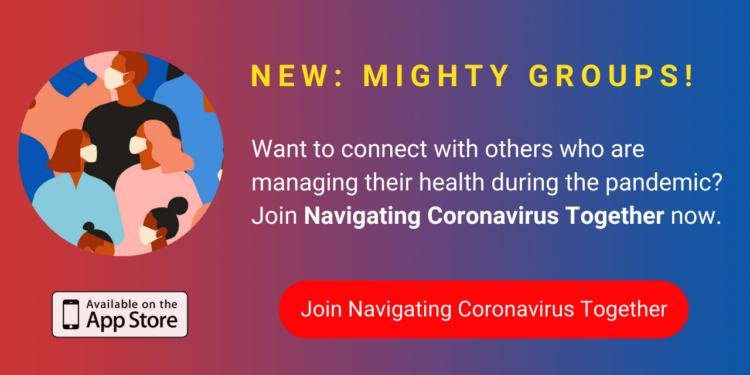 2. Wake up at the same time every day.
The thought of not having to go out and commit your time to much else (if you're not working full-time from home) can be enough to make you curl up in bed and break up with the alarm clock. Motivation can definitely be a challenge during isolation. But, it doesn't have to be.
If you wake up at the same time every day and set yourself a familiar routine, it really, really helps you get through the days ahead. For example, I knew getting out of bed would be a potential challenge for myself, so I placed my phone on the opposite side of my bedroom at night, with an alarm set, knowing I would have to get my reluctant bum out of bed to turn the noisy thing off. From there, I felt I may as well stay up. Set yourself a morning "first-task." For me, letting the dog out, making a coffee and sitting at my laptop to study, read or write is what kick-starts me. Making your brain active first thing helps set the day off with a positive, focused start. It can be anything, as long as it helps you get up and out of bed.
3. Experiment with new meals.
What's at the back of your cupboard? You know, those cans and jars of stuff you avoid eating, even though you clearly bought them for a reason (you just can't remember what). We're probably all guilty for that! Isolation might be the perfect opportunity to dust off those ingredients, place them on the worktop and research how you could use them in a recipe. There's all sorts you can do with a tin of kidney beans, lentils or chickpeas. And all those sauces — quick and easy pasta dinners sorted.
At the beginning of January, I decided to try "Veganuary." I mean, I've never eaten much meat anyway but I do love my eggs and salmon. So, this challenge I knew would give me a focus during weird global times. Luckily, with having this challenge already during isolation, it did encourage me to start being more experimental with vegan recipes rather than opting for the simple avocado on toast, or cereal for lunch. And I'm pleased to say, I'm really enjoying it!
4. Do that thing that's been niggling at you — there's no better time.
Having fewer obligations can eventually become a little bit of a blessing. Because if you're anything like me, stuff you "have" to do always comes first – stuff you "enjoy" doing, last.
Perhaps you've been craving to redecorate your bedroom, or to start painting with watercolors but you're a little afraid, or there's a great book on your shelf you've been saving for the "best" time. It could be an online course you saw interesting, or reorganizing a cupboard or a shelf to make the atmosphere in the room feel calmer. A great one is finding and ordering frames for all your favorite photos that aren't yet up on the wall. Nothing compares to having memories visually round your house instead of hidden on your phone.
For me, I used to draw portraits but with mental health getting the way, I stopped it for a long time and it began to feel a daunting task to take up again. Isolation gave me the oomph to pick up the pencils and the paintbrush, and the fear has disappeared a little. Sometimes, you have to prove to your brain what you are capable of, which is so much more than you think!
So, anything that's been niggling at you — just do it.
You will get through this. Isolation is not a write-off time in your life. Use it for what you need — you may surprise yourself and come out the other end feeling more resilient, as well as getting things done you wouldn't normally have given the time for!
Stay safe, guys!
Photo by Ava Sol on Unsplash