My COVID-19 Point of View: What Life Is Like in Surrey, British Columbia
---
What's happening in Surrey, British Columbia, Canada: My name is Jennifer Burgmann. I am a 48-year-old married woman living in Surrey BC, Canada. In December 2009, I developed bickerstaff brainstem encephalitis (a variant of GBS) from a flu vaccine. The resulting acquired brain injury and extensive bed-confined hospitalization left me disabled and wheelchair dependent. I currently live, separately from my husband, in a Family Care Home (my own suite inside my caregiver's home). I am a disability advocate, writer, creative and author of the Facebook page A Day in the Life of a PWD: Person With a Disability. 
In Canada, there are 126,000 confirmed cases of COVID-19 and approximately 9,090 deaths. BC has managed fairly well, with approximately 5,242 confirmed cases and 203 deaths. Several provinces have reported no new cases in days, but there are still small outbreaks that pop up.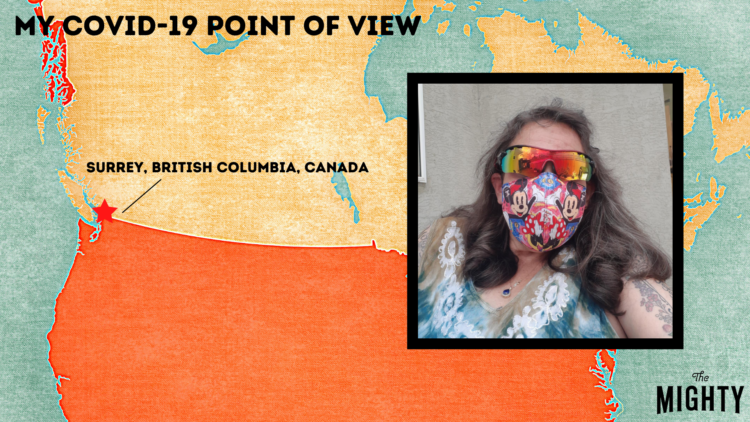 My observations about masks:  It seems that mask use in my area is 50/50. Some people wear them and some don't. Masks are required in health facilities, hair salons, spas, tattoo shops and any place where you expect physical contact. Of course, there are those who are resistant, but most folks respect the logic of them. According to a new Ipsos poll, 79% of Canadians support making masks mandatory in public places. However, fake medical exemption cards are being sold online and have been popping up, particularly in Ontario.
My experience out of the house: The only part of my life that was impacted during the lockdown was my relationship with my husband. We isolated from one another because he is immunocompromised, and I didn't want to inadvertently infect him. I walked my dog daily, and the neighborhood park was pretty abandoned, with yellow tape criss-crossing the playground equipment, and locks on the gates to the courts. I made trips to Save On Foods and the liquor store, and everyone was polite and helpful while practicing social distancing. Most times, I was able to get what I needed (aside from disinfectant wipes and hand sanitizer, of course). However, occasionally the supply chain was disrupted, and some items would be out of stock for much longer than usual. Most annoying was the bread-making craze that emptied the baking isle shelves for almost a month!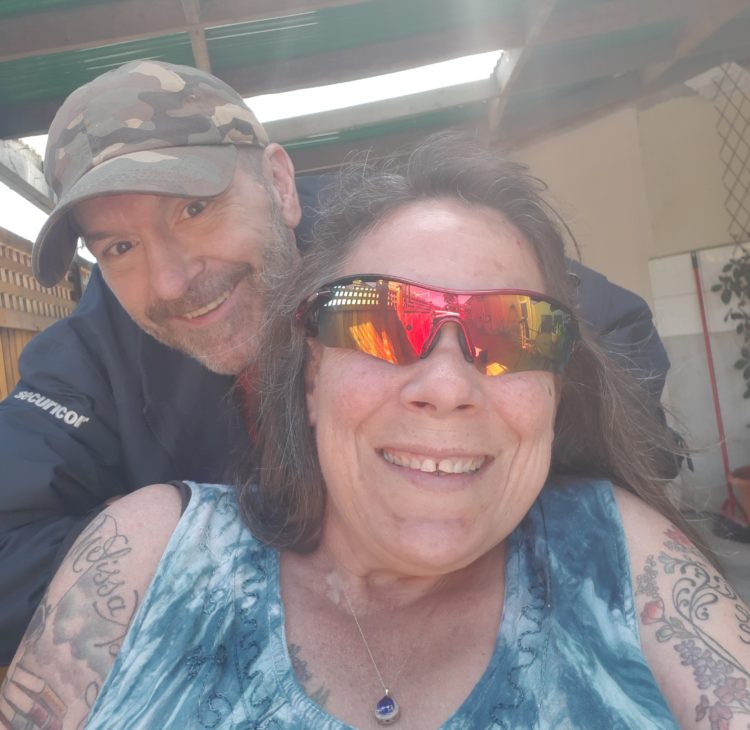 Since the lockdown eased and the curve flattened, my husband and I have begun seeing each other again, but we don't go out anywhere. Sometimes, when I go to his place, I will stop at the fully accessible Berezan Beer and Wine store near him. The staff there are terrific, always willing to help me get my items and make sure they are secure before I leave. Many restaurants and bars are open with social distancing still in place. Many parks, playgrounds and beaches are open as well. My neighborhood park now has people using the courts and playground, and picnicking on the grass. It's never crowded, and everyone seems to still be social distancing. The latest Ipsos poll shows that 83% of Canadians support another lockdown if there is a second wave.
My health: My physical health has not been impacted, and access to servicing for my wheelchair didn't change. I had no trouble receiving my weekly medication deliveries, and my few medical and Ministry appointments were conducted over the phone, which was fine for me. My mental health, however, was impacted. I managed the persistent depressive disorder with medication and creative activity, but the obsessive-compulsive disorder (OCD) worsened. List-making, repeating words and phrases and skin-picking are my three major compulsions, and they can be literally "crazy making." There have been times over the last few weeks when I have burst into tears or flown into a rage because my brain feels like it is tripping and stumbling over itself trying to run as fast as it can down a long, dark, spiral tunnel into pit filled with meaningless words and phrases.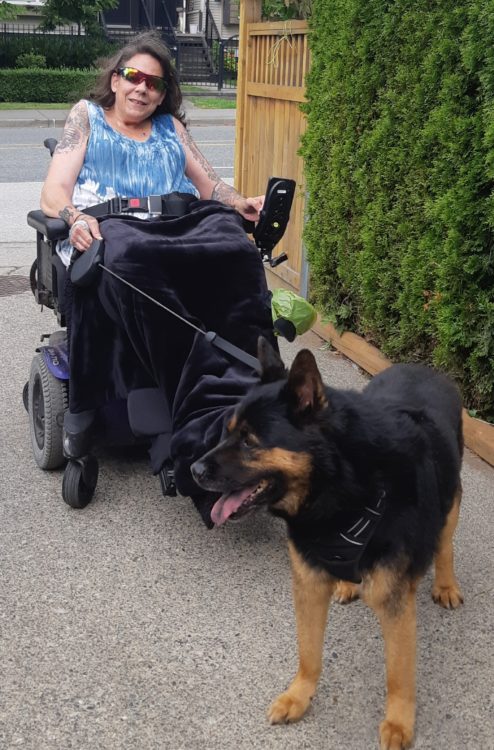 My quality of life: Aside from the intensified OCD, my quality of life hasn't changed much at all. Living in a Family Care Home and being on a fixed, but regular, income from the government works in my favor under these circumstances. Because of these things, I haven't lost any income or had to worry about paying the rent, affording groceries, etc. I feel fortunate that life has continued pretty much as usual for me. I've worried more for my husband than for myself.
Because I am a HSP (highly sensitive person), I am highly empathetic, so I have noticed that I have been feeling much more emotionally charged. There is a lot of turmoil and movement in the world right now, and people are hurting, frustrated and fearful. I must consciously regulate my exposure to news and social media, or I can become burned out.
My unique COVID-19 moment: I haven't really experienced such an event. I believe my dog has, though… Before the pandemic, after a couple hours of drinking coffee, smoking and working on my Facebook page, I would often get ready in the morning, then go out to do whatever it is I'm doing that day. When I returned home, I would take Paco for his walk. Since the pandemic began, since I have nowhere to go, I've been taking Paco for his walk right after I get ready. So now, the minute it looks like I'm going in to get ready for the day, Paco gets excited and starts freaking out. "Walk time! Walk time!" I don't have the heart to go back to my old routine, so I guess my spoiled pooch gets his walks first thing from now on!
My hopes for the future: I think the three greatest results of this pandemic are: 
Exposure of the poor conditions of nursing homes and group facilities. 

Exposure of the disparity in quality of health care for disabled people and BIPOC. 

The realization that accommodation and accessibility is pretty easy to implement, and allows people with disabilities more opportunities to communicate and participate.
My hope is that this awareness continues to spread and grow, ultimately eliciting changes and funding that will improve people's quality of life and access to resources long after this pandemic.
Local resources:
Originally published: August 26, 2020