Why We're Feeling Forgotten as a High-Risk Family During COVID-19
---
For several months the world slowed and my family was included. We could attend church and small groups via live-stream and video calls, my husband and I worked from home and our children stayed at home. My medically complex child was healthier than ever because we were shielded from germs. That is not a reality that can continue forever.
People need to work. The economy is so important. Mental health and community are important. I support the world opening back up! The problem is that the vulnerable are forgotten.
The entire world is moving on without us.
Every day I read posts where people insist that things like mandatory mask wearing are violating their rights.
I read things like, "If you don't feel safe, stay home!"
My child does not have the option to stay home. He needs frequent medical care. He should be able to safely come with me to a store, go on a walk downtown or even play on the playground.
My child has a right to live.
I cannot stay home. I need to provide for my family. I have to go to the store. I am terrified of bringing the virus home to my high-risk child.
I have a right to safely go to work or buy a loaf of bread.
The world has moved on, and that is OK with me. But because so many people are making a choice not to be cautious, it means that the vulnerable have been left behind — forgotten.
Please don't forget us.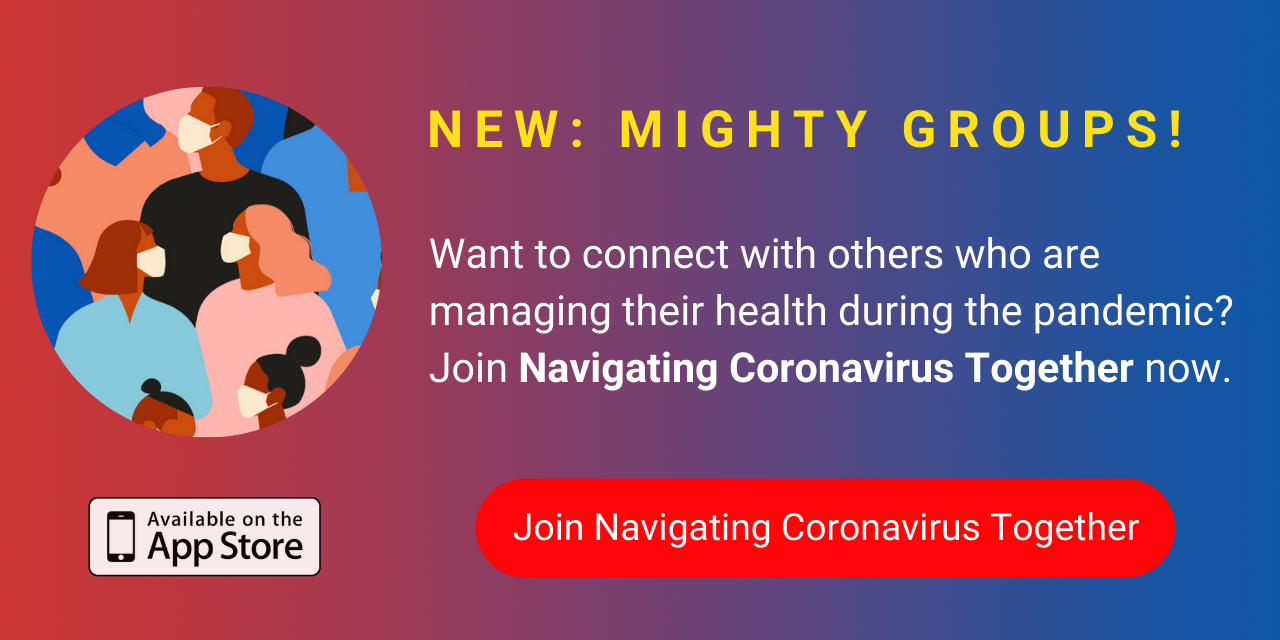 Originally published: August 6, 2020