What Moving State and Returning to Life After COVID-19 Felt Like
---
On the morning of March 12, 2020, I went to the gym to lift, but on that day, something was off. Only a few of the regulars were there, and it felt so eerie to be going about life as normal. In my gut, I knew something was very wrong — things were not, in fact, copacetic. I cut my workout short and left. I drove directly to my first-grade son's school to pick him up, a move I'd been hesitant to make at first, but which I now realized was urgently necessary. That day, I made a judgment call to remove my son from school — a decision, it turned out, many parents were concurrently making.
A few days later, New York and New Jersey were in full lockdown mode. The novel coronavirus (COVID-19) hit the United States like a hard-left hook from Muhammad Ali, and I was living right smack in the pandemic's epicenter, in Maplewood, NJ, a suburb 15 miles outside of Manhattan. Things got real, fast; COVID-19's toll was grim and unrelenting. At the virus' peak, hospital morgues filled so quickly that refrigerated trucks were parked outside, temporarily storing bodies of the coronavirus victims. Doctors, nurses and hospital workers faced perhaps the most catastrophic situation they'd ever had to endure.
As more and more of our neighbors fell ill, even leaving our homes for simple errands like buying groceries became precarious. In those early days, our angst over catching the virus ourselves competed with the fear of unknowingly passing it on to more vulnerable friends, neighbors and loved ones. And so, our homes became impenetrable bastions we holed ourselves up in, armed with cans of Lysol and whatever random disinfectants we could get our hands on, desperate to flatten the curve.
Being stuck at home for a day or two, maybe even a week, is a welcome break from the chaos of our daily schedules. But as days turned into weeks, and then months, with no end to the stay-at-home orders in sight, many of us struggled in ways we couldn't have predicted. For me, a natural wanderer and searcher, being stuck at home and consequently forced into new roles I just wasn't cut out for (teaching takes the cake in my list of inadequacies) was excruciatingly difficult. I struggled to find a balance between fulfilling everyone else's needs and satiating my own. As an empath, I feel and take on others' emotions along with my own, a reality that is overwhelming in the best of times. During COVID-19, all of our emotions soared to such intensely heightened levels that I needed self-care more than ever, yet my normal pathways to reconnecting with myself were unavailable to me. I was struggling. The best I could do was to embark on extremely long walks to decompress and recenter myself, attempting to separate which feelings were mine from the muddle of everyone else's.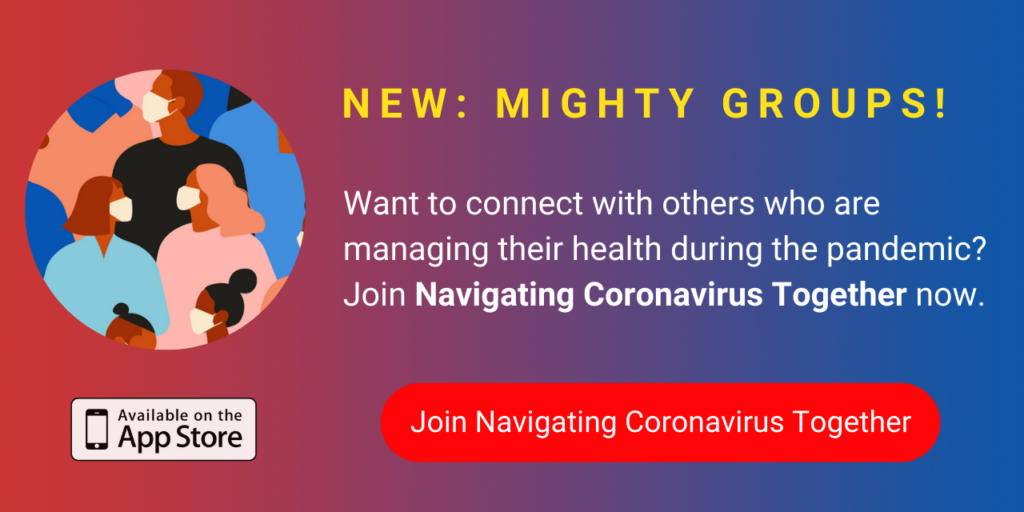 In the midst of all this, my family was preparing to relocate down to coastal North Carolina, which meant I'd have to add a move to the list of concerns I was already navigating. I wasn't sure I could do it. And yet, despite the stress of said move, it happened to be the saving grace my family needed. Our last weeks in NJ were scary, uncertain, and my emotions were unpredictable. One day would seem almost normal, but the next would be so heavy and solemn, it felt impossible to get anything done. But after we packed up and drove down to our new home in NC, an amazing thing happened. As we settled into our new home and explored our new surroundings, meeting neighbors and taking advantage of what our new community has to offer, we were instantly enveloped a sense of calmness and relief. Things in our new town are so much more "normal" than the version of life we'd been trapped in up North, and we immediately started to come alive again, to experience a form of joy I'd all but forgotten in the simple gift of human interaction.
While coronavirus is still a very real threat that must be eradicated, there's a palpable difference here in my new hometown of Wilmington, NC. Local businesses have begun to reopen — even restaurants! How remarkable it is to once again sit together with my family in public, breaking bread. My extremely social child once again has playmates to engage with, and there's not an all-pervasive fear of getting sick. People are still careful, sure, but the direness we felt living up in NJ has all but evaporated. Each of the mundane things we once took for granted are slowly becoming possibilities. This past weekend (donning a face mask of course), I had my first pedicure since COVID-19, and it was glorious.
For more on the coronavirus, check out the following stories from our community:
Photo by Olia Nayda on Unsplash
Originally published: June 10, 2020