25 Hilarious (and Sweet) Photos That Show What Parenting During COVID-19 Is Really Like
---
Editor's Note
Join The Mighty's Coronavirus group to connect with other Mighties living through the pandemic. Read the latest updates, share helpful tips, or give and receive virtual support.
If you are parenting right now during the COVID-19 pandemic, know that you deserve a round of applause.
It's OK if you are struggling to work full-time remotely while also occupying your little ones at home. Some of you may have been laid off, and are navigating unprecedented financial stress that directly affects your family. Some of you have kids with disabilities or complex medical needs and are used to having a whole team of support to help you.
Globally, we are living through a really difficult moment. It's more than OK if you aren't able to be the parent you want to be right now. Keep doing the best you can — it's more than enough!
Even in the midst of the stress and difficulty, being a parent during COVID-19 can be a joyful time too. We wanted to know what parenting in the time of COVID-19 really looks like (humor, mess, stress and all!), so we asked our Mighty parenting community to share their photos with us. We hope their photos bring a smile to your face today.
Here's what they shared:
1. Submitted by Sarah W.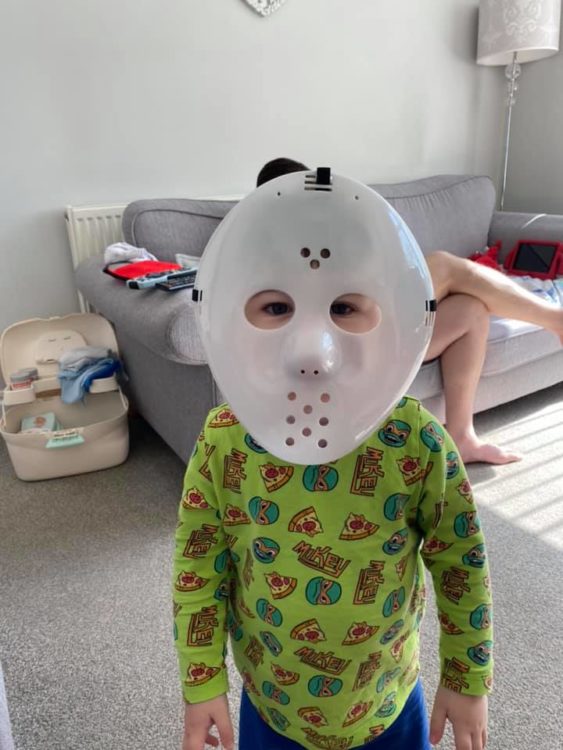 2. "The struggle is real!" — Sarah A.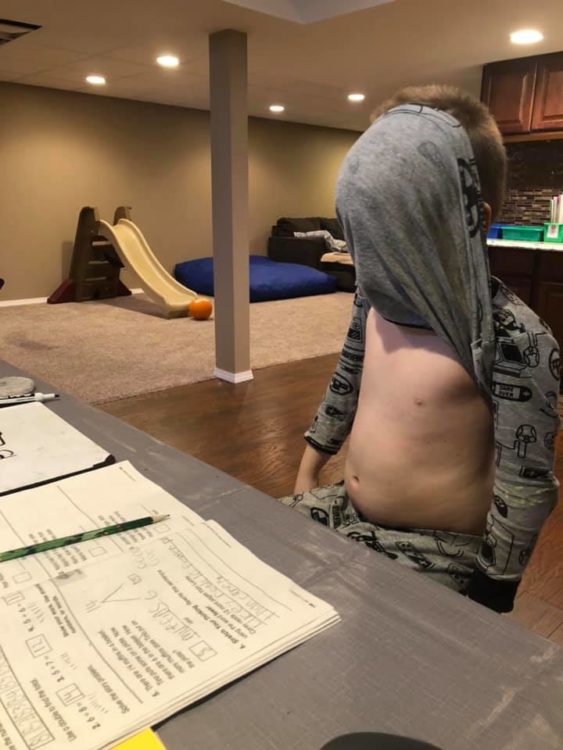 2. "The state of her hair is how I feel most days… a jumbled mess!" — Heather G.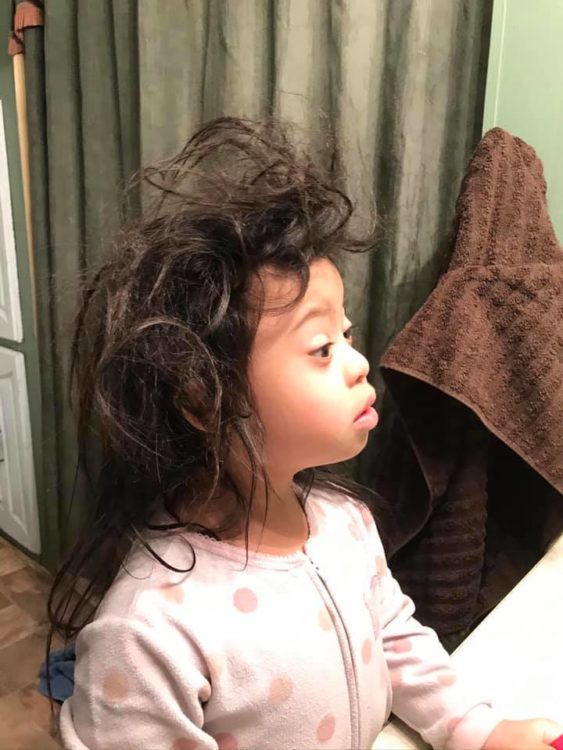 3. Submitted by Jeff G.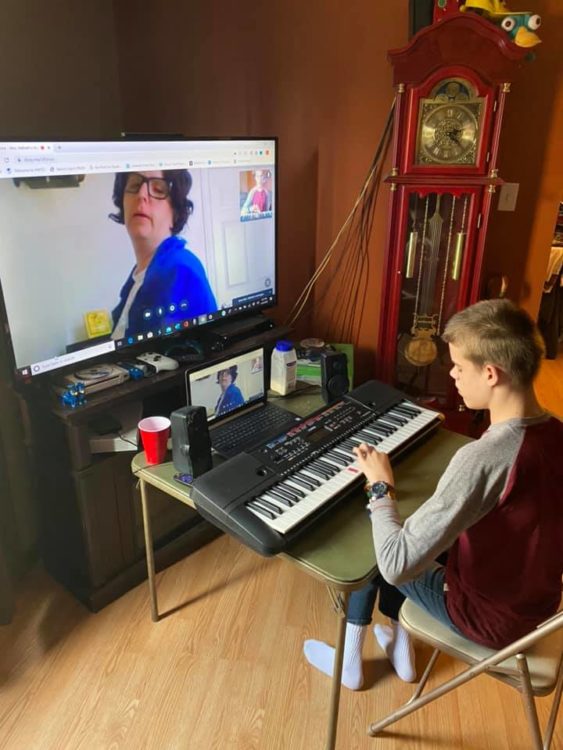 4. "My 3-year-old has separation anxiety and is very much a mama's girl. When I'm in the other room working, she has a very hard time understanding why I'm not with her. I made this sign so she knows Mom is in this room, Mom is safe and Mom loves her always." — Kayla H.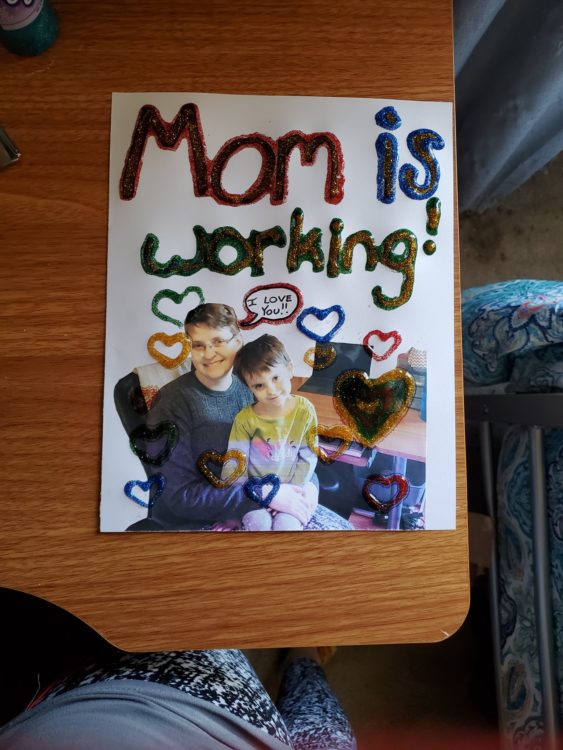 5. "After a storm comes a rainbow! Drawing for our local Chalk Walk." — Jessica A.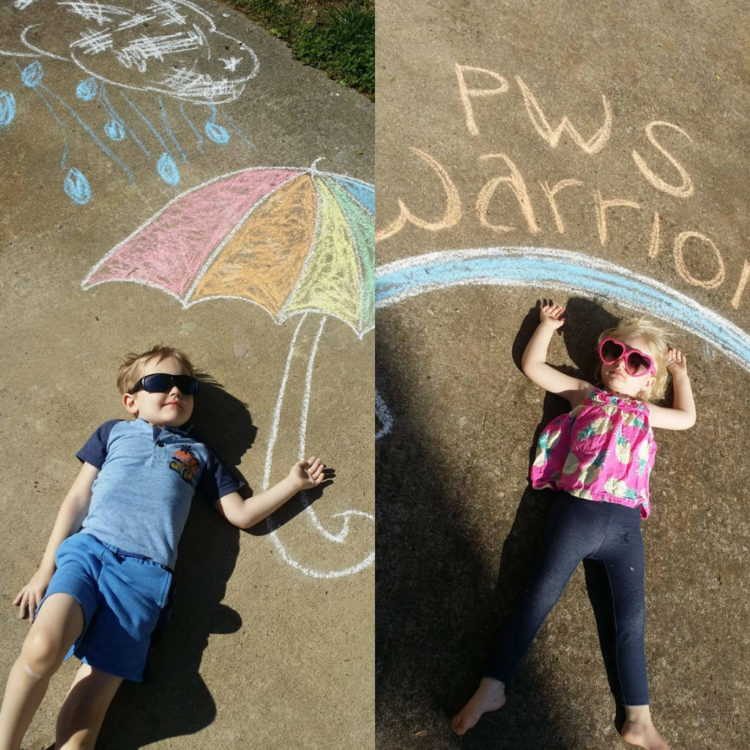 6. "I'm still working during quarantine, but my job has allowed me to work from home since Flynn was born! Not much is different during the day, except now I'm in-charge of OT, PT, speech, feeding, special instruction and nutrition sessions. Teletherapy wasn't a good fit for us, so we're handling it solo, together. Cheers to all parents during this time! You're doing amazing! " — Kristina M.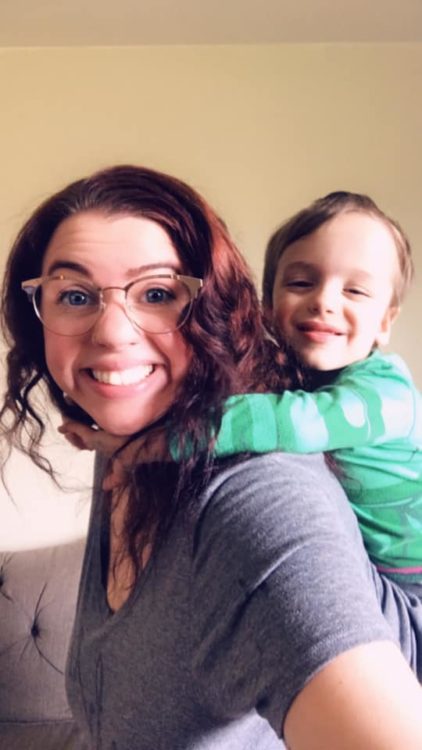 7. "We take school outside." — Megan J.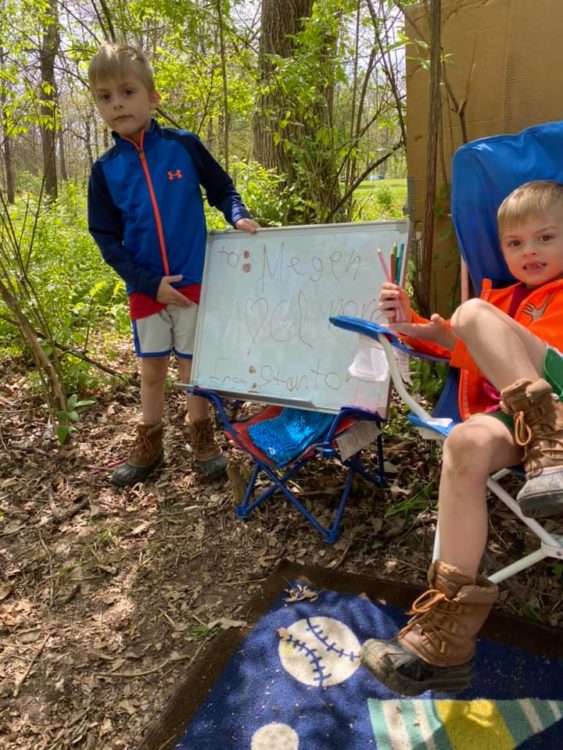 8. Submitted by Bryanne A.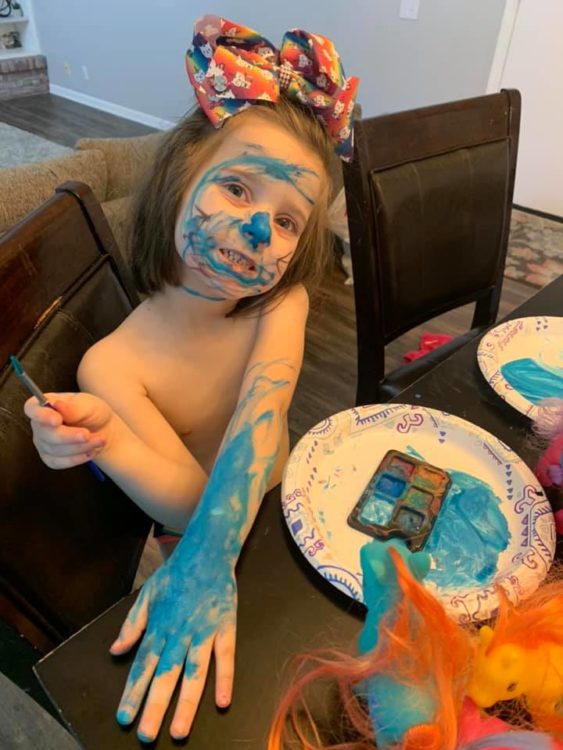 9. "Working from home. No pants rule applies to everyone!" — Mindy A.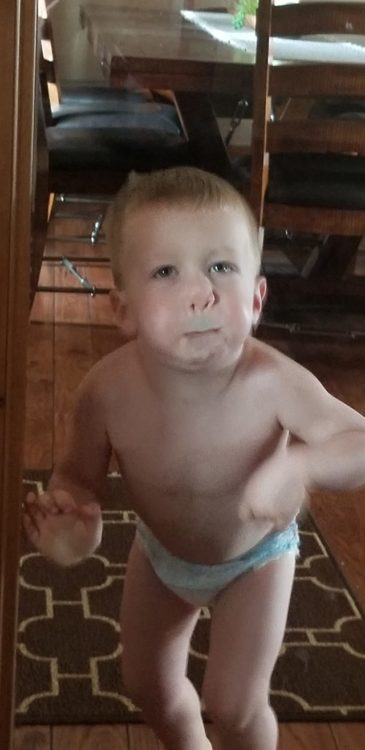 10. Submitted by Kristin S.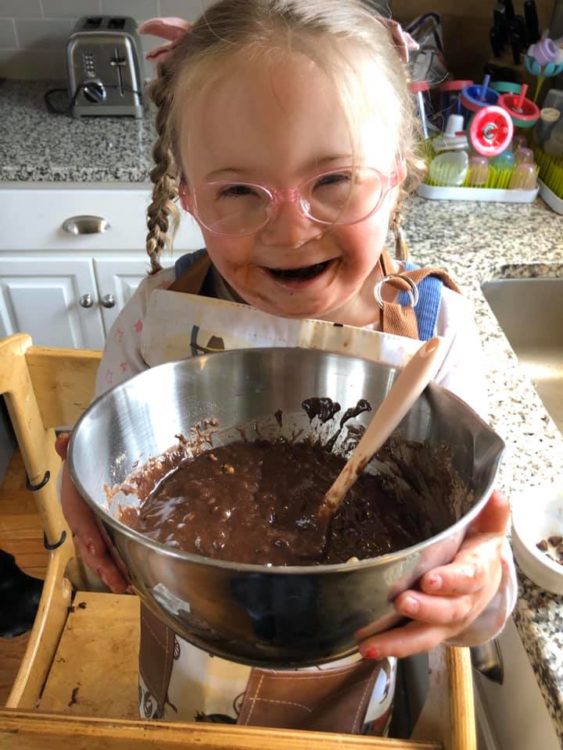 11. "Sensory play? Haha!" — Kayla S.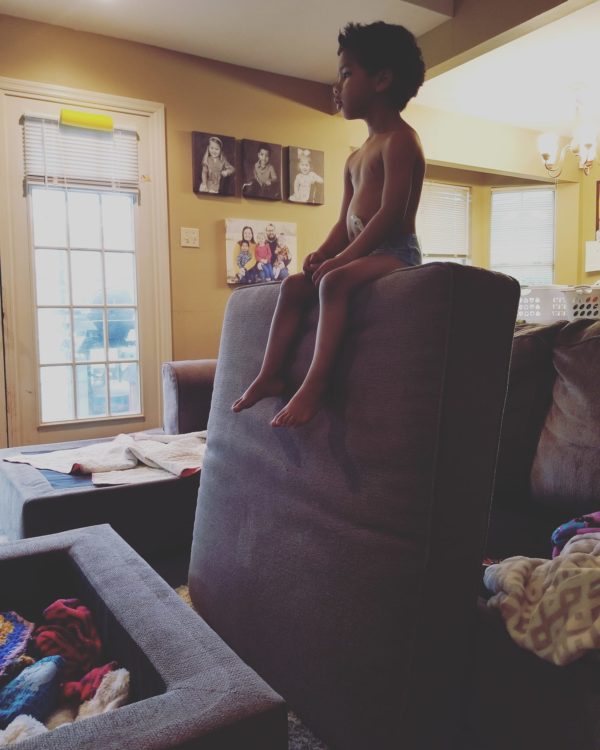 12. "When you're helping the big brother and sister out and little brother is left to his own devices for 30 seconds…" — Lindsay N.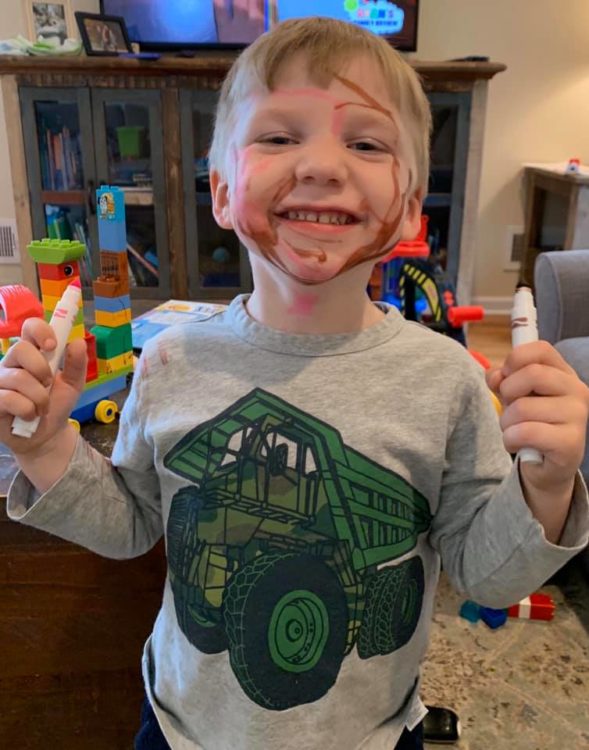 13. "This is the norm for us. The kid wearing headphones had sensory processing disorder and auditory processing disorder, so he has to tune his brother out who likes to hum while working on school lol." — Karen P.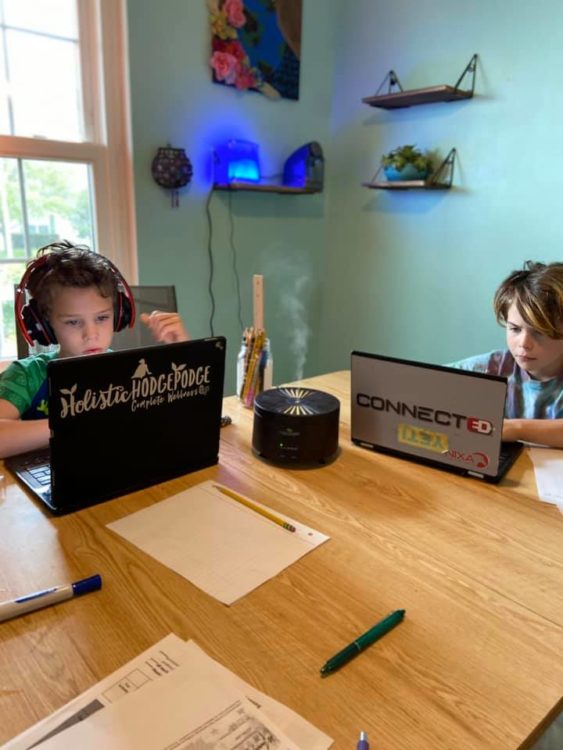 14. "We've discovered this new way of learning is less overwhelming with a companion by your side." — Jenny F.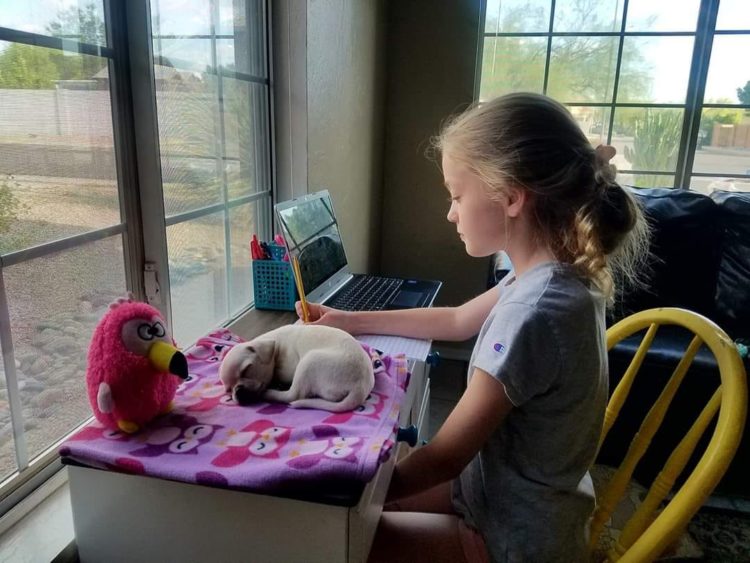 15. "Physical education!" — Laura S.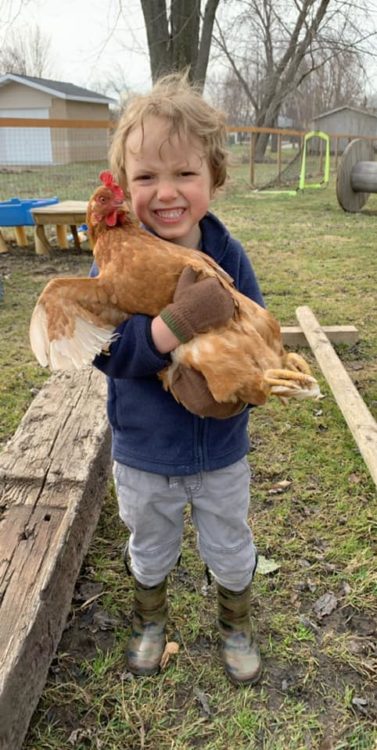 16. "Indoor bubble parties." — Jennifer S.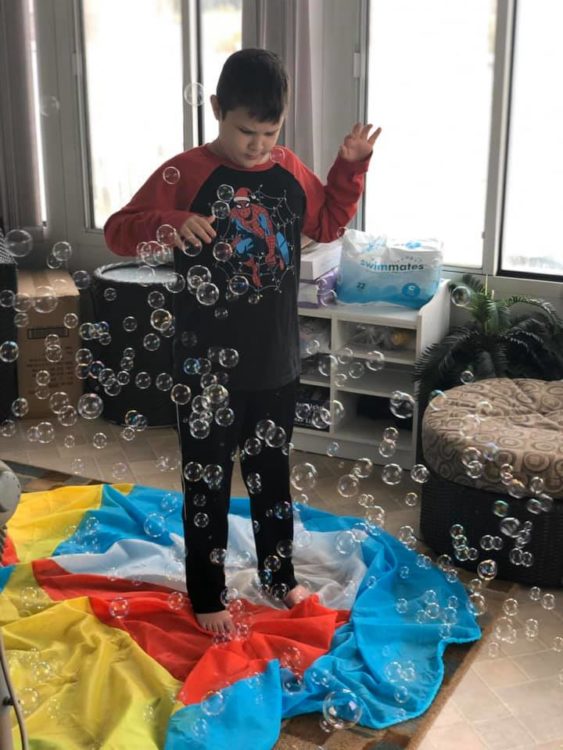 17. "'I don't care that it's raining, let's go outside!'" — Megan P.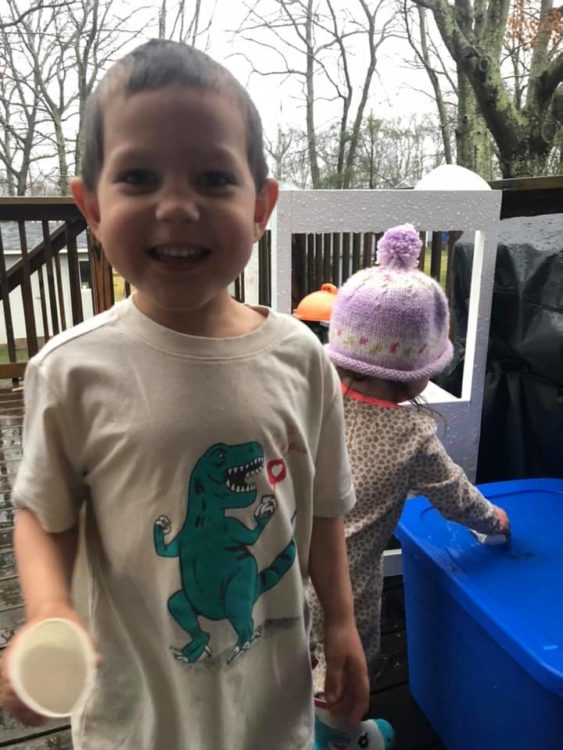 18. "Every teddy in the house!" — Jennie R.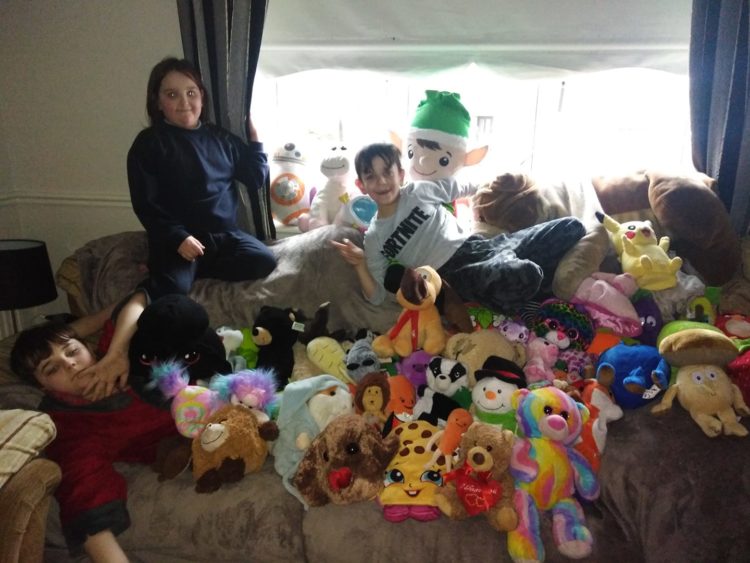 19. "How my first grader feels about [home school] at this point." — Stephanie R.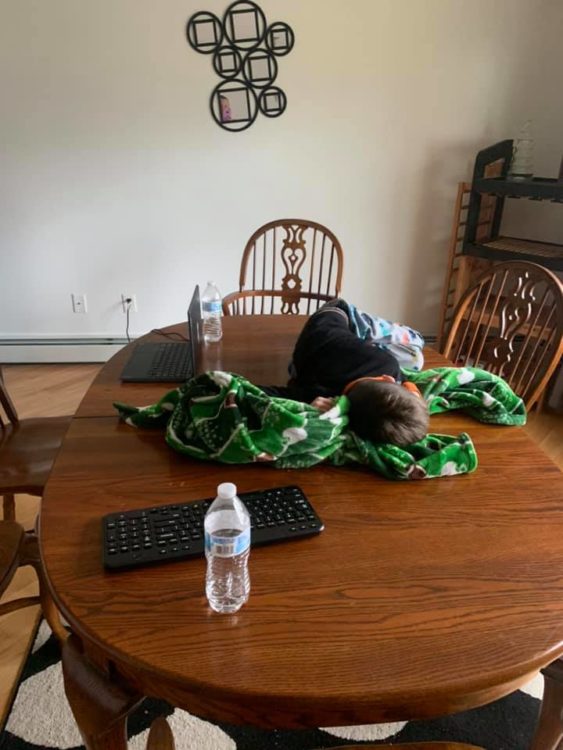 20. "Not in the mood for fractions I guess…" — Aana S.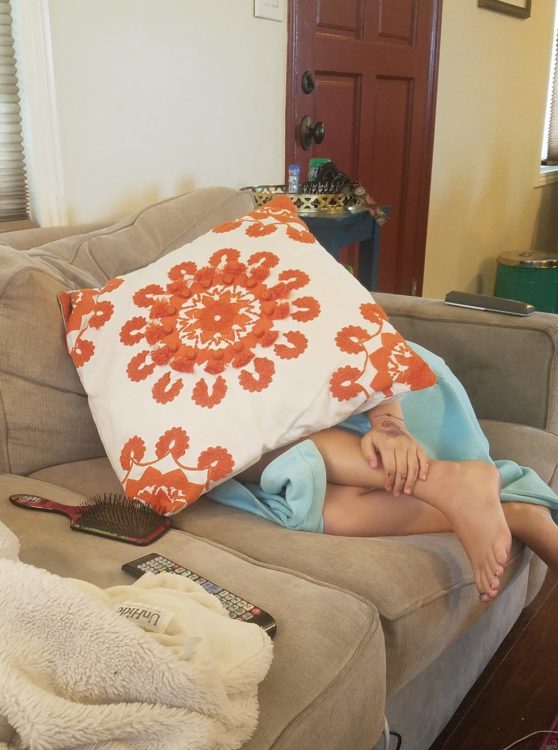 21. "Learning to cook!" — Amie F.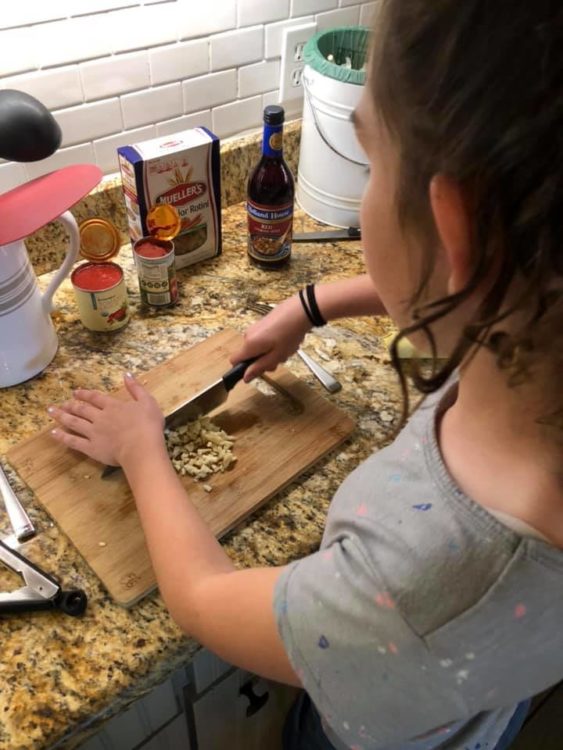 22. "The many emotions of just one school activity." — Christine S.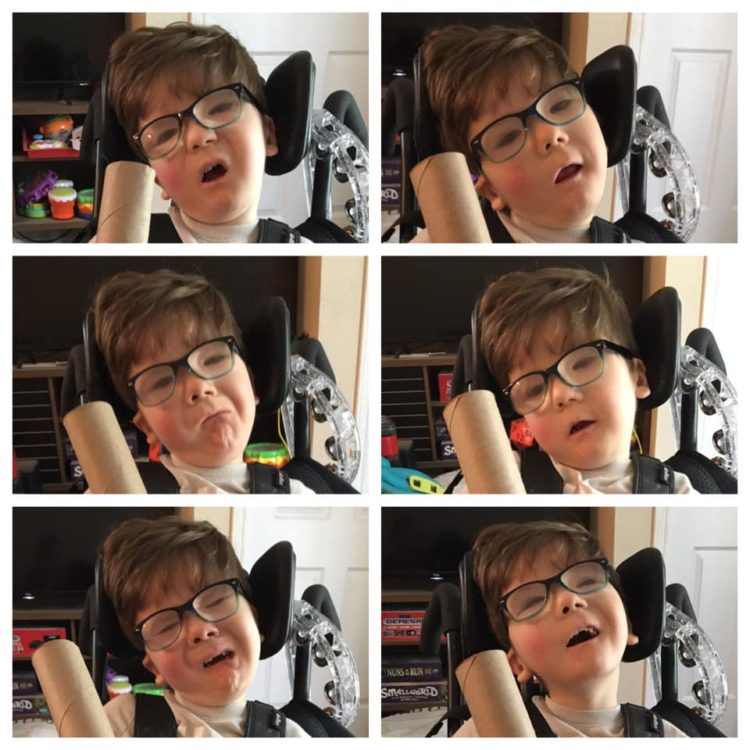 23. Submitted by Jillian R.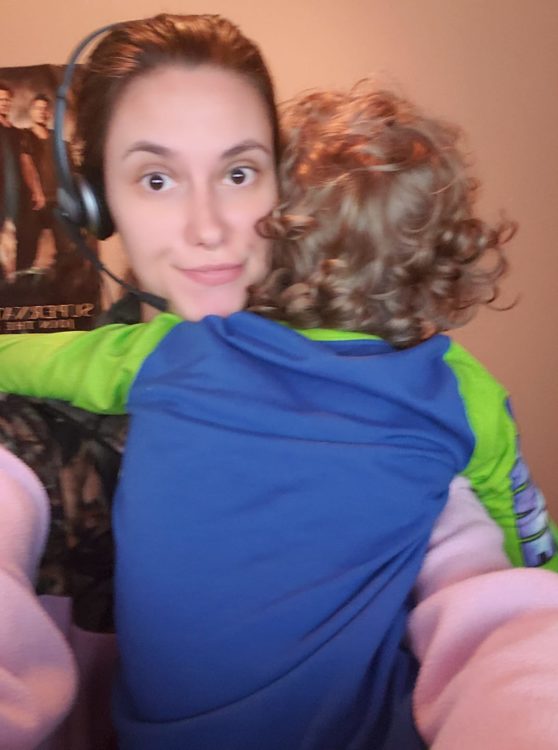 24. "Kindergarten circle time in full princess gear, because why not?" — Kathleen H.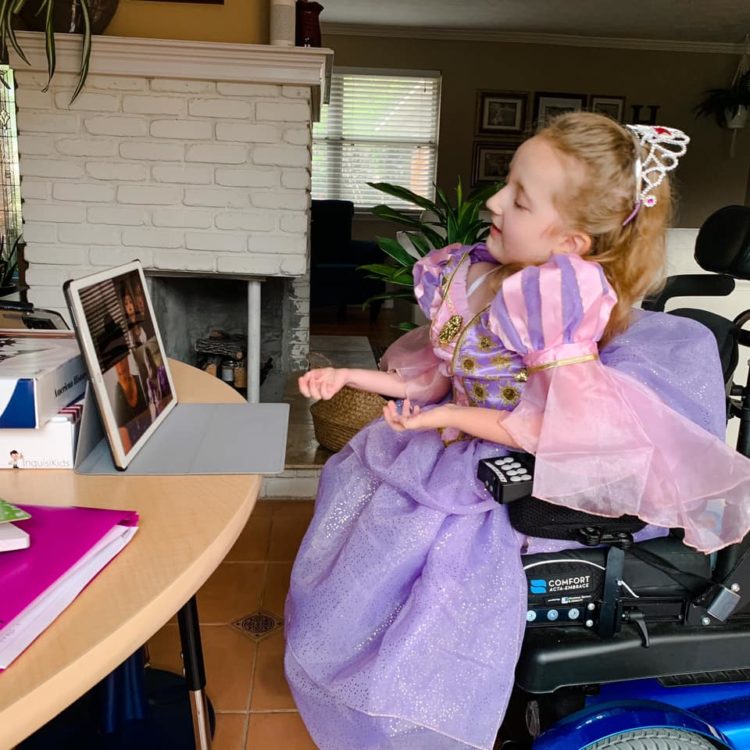 25. "Playing in the front yard in the sunshine because we haven't left the house in two months!" — Chelsea W.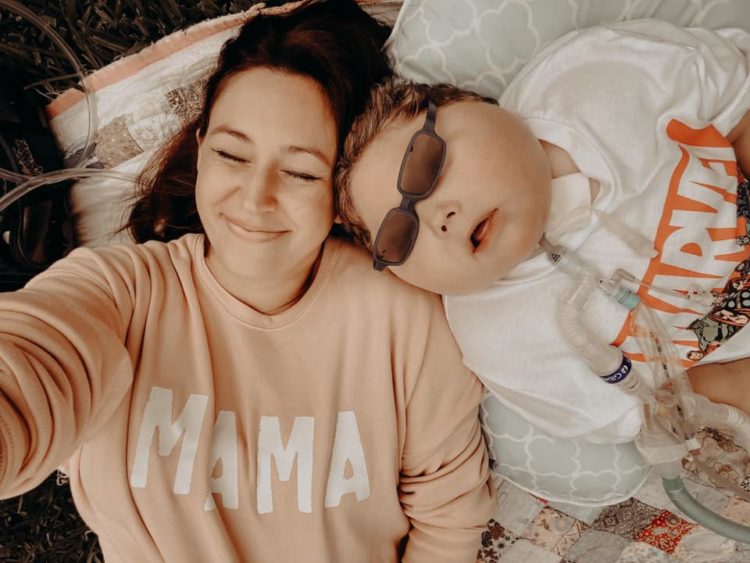 Struggling with parental responsibilities during COVID-19? Check out these articles from our parenting community:
Originally published: April 30, 2020