Why It's Important to Share Your Voice Through the COVID-19 Roller Coaster
---
It's been a long four months. Four months of juggling the needs of children while trying to pivot my business. Four months of uncertainty, isolation and finding a new way to exist. Four months of finding the joy in small moments, like having coffee with a friend. And four months of wanting to scream, shout and retreat, all at the same time.
I know I'm not alone in experiencing a roller coaster of emotions. It's enough to give you motion sickness!
On top of this, my inbox is flooded with emails asking me to complete yet another survey, take part in a focus group or advocate by sharing my experience. I'm also being asked to volunteer to help organizations trying to figure out next steps.
It can be overwhelming and exhausting.

Don't retreat!
While I admit there are days when I just want to watch Netflix in my pjs (and days when I give in to the urge), I know I need to share my voice. After all, I have a lot to say. I am living the reality of being a mom to a child with a disability, navigating supporting kids with online learning, running a consulting business as well as helping elderly parents from afar.
My lived experience has provided many insights on what's been working, what's not and what's missing in this new COVID-19 reality. And that matters. It matters a lot.
Yes, it can be tiring lending your voice, but when you don't it means your voice is absent from the conversation. If you want to see change, in any area, you need to be part of the change. This can be as simple as filling in one of the surveys in your inbox or taking part in a virtual town hall meeting. How loud and how often you use your voice is up to you. What's important is you use it!

Share your story
I recently had a conversation that inspired me to write this article. I'm sure you've had this same conversation with family or friends. The person I was talking to was complaining. Complaining about the lack of government supports. Complaining about the impact to his business. Complaining about oh so many things.
I patiently listened to his complaints and then asked what action he has taken to share his concerns. Despite his clear passion about lack of support, he had done nothing to seek resolution. He said he was too busy to take a survey, send an email or make a phone call – which likely would have taken less time than our conversation.
He assumed someone else would complain for him.
This is an assumption many people have. Why should I share my story or experience? Someone else can do that.  But here's the thing — no one knows your story better than you. So why not share it?

Power in numbers
By sharing your story, concerns or ideas, you are contributing to the conversation. As new voices join the conversation, it grows in power and reach. If everyone sat back waiting for someone else to speak, the conversation would eventually fade away.
This is why I advocate. I want to help fuel the conversation around topics I'm passionate about.
In the last month I've filled out surveys, spoken to a provincial government finance committee, contributed to a report to the federal government and published a series of e-books.
While it might seem a lot, each conversation I contributed to was based on a personal mission – to help kids with disabilities get the support they deserve.
We all have our own passions and interests. Whether it's Black Lives Matter, climate change, the economic or health impacts of COVID-19 or more, true change comes from amplifying the conversation.
This week, I encourage you to find one way you can positively contribute to a conversation. Fill out a survey, write an email or take part in an online discussion. What's important is you take the time to have your voice heard instead of letting other speak for you. Then being disappointed when they don't. Share your voice!!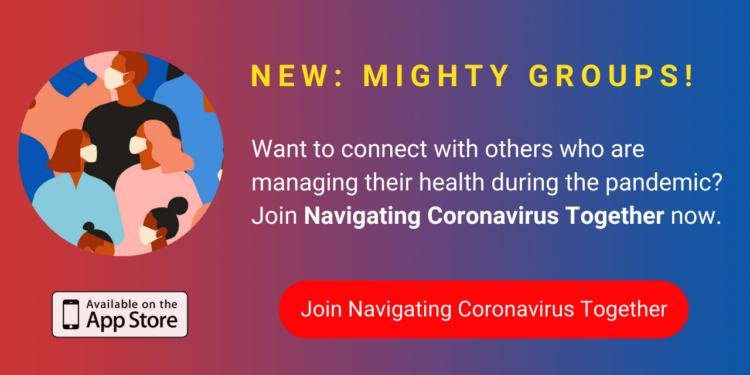 Originally published: August 2, 2020