Study Uses Visuals to Show Effectiveness of Different Types of Face Coverings
---
Face masks are one of the best tools we have in the fight against coronavirus. But with all the options out there you may wonder what style of mask is most effective in its protection. A new study out from Florida Atlantic University answers just that question after testing four styles of face covering.
Researchers discovered that the sewn, multi-layered masks available from many clothing brands and on sites like Etsy were most effective at protecting against respiratory droplets. Next up for effectiveness were cone-style non-sterile masks you can find at pharmacies, followed by homemade folded masks. Bandanas were least effective at protection among the styles tested.
Our researchers have demonstrated how masks are able to significantly curtail the speed and range of the respiratory droplets and jets. Moreover, they have uncovered how emulated coughs can travel noticeably farther than the currently recommended six-foot distancing guideline. — Stella Batalama, Ph.D. Florida Atlantic University
The Frontlines: Researchers tested four kinds of materials by setting them up on a mannequin in a lab and using a fog machine to generate a simulated cough. Laser lights illuminated the faux respiratory droplets, allowing scientists to measure how far they traveled without any mask and with the four types of masks being tested. The study was published Tuesday in the journal Physics of Fluid.
Researchers found that droplets from an uncovered cough were able to travel more than eight feet. With a bandana they traveled three feet. With a folded mask they traveled one foot, three inches. With a cone-style mask they traveled eight inches. With a sewn, multi-layer mask they traveled two-and-a-half inches.
When the mannequin was not wearing any mask droplets from a heavy cough traveled up to 12 feet and remained suspended in air for up to three minutes.
The scientists also cautioned that respiratory droplets are the means of transmission for diseases besides COVID-19, including the cold and flu, tuberculosis, SARS and MERS.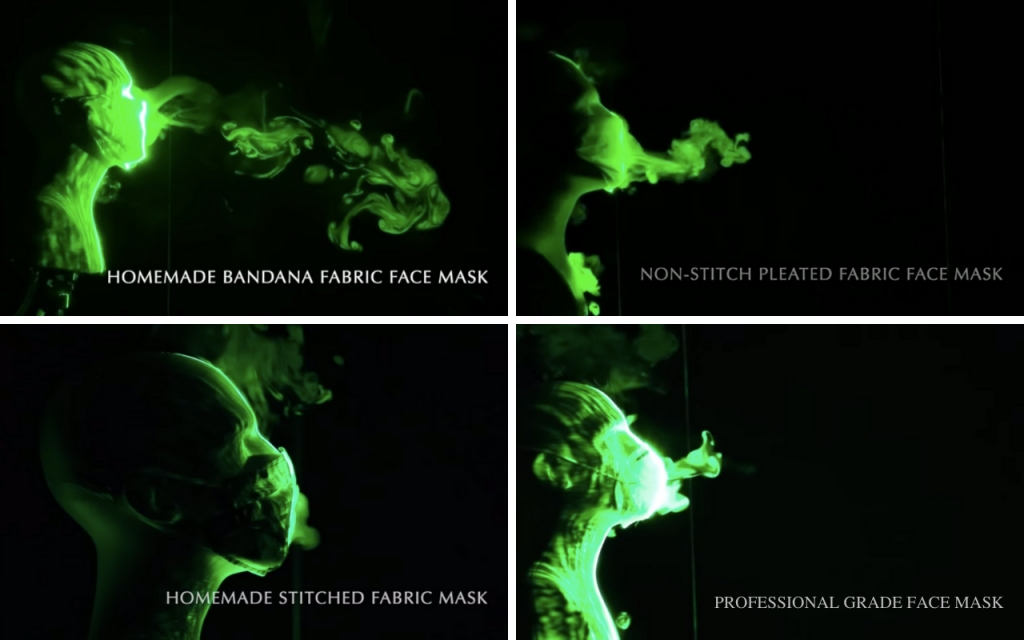 A Mighty Voice: Some people, like our contributor Meghan Bayer, have conditions that required them to mask up long before the coronavirus became a concern. Here, Bayer shares her hope that the current crisis will bring new awareness of and compassion for required masks even after it ends:
"Even when the U.S. returns to what our 'new normal' looks like when the country is fully reopened, I know what my life and the lives of those like me will look like. We'll be armored with our masks just like we've been all along. Hopefully, our world will be more non-judgmental and extra compassionate as we move into the next stage of life." You can submit your first person story, too.
From Our Community:
Add Your Voice: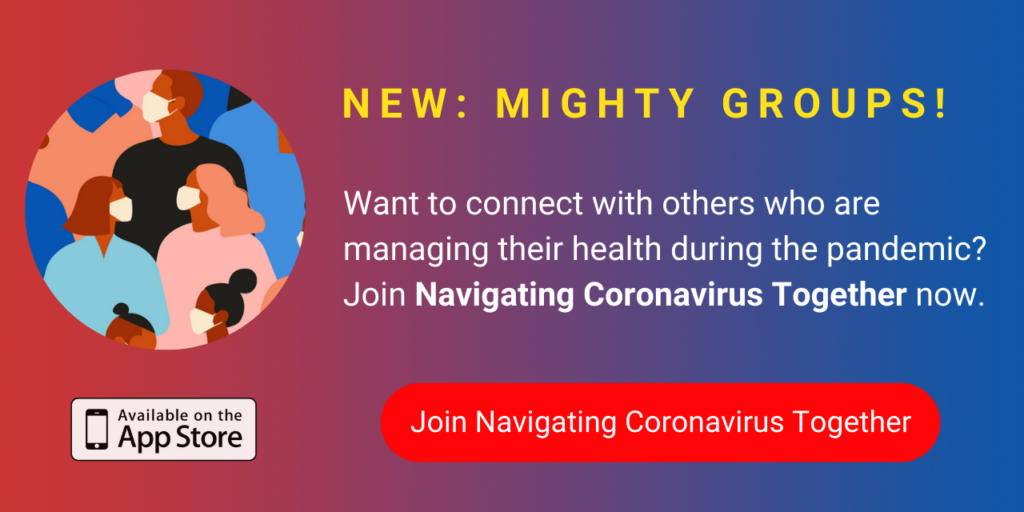 Other things to know: Masks have become a flashpoint of discussion in society lately, but science has proven that they offer valuable protection. Here are a few tips and tools to make wearing one a simpler part of life.
How to take action: If you or someone you know struggles with wearing a mask because of anxiety or sensory issues just remember that any face covering is better than no covering at all, as this new study proved. Look into a company like SensaCalm that makes products for the disability community, which may provide a better option with softer materials.
Originally published: July 2, 2020