Deaf Icon Nyle DiMarco Wins 'Dancing With the Stars'
---
Nyle DiMarco now has a mirror ball to add to his trophy case.
The deaf model, actor and activist won ABC's "Dancing with the Stars" competition Tuesday night alongside professional dancer and partner Peta Murgatroyd. The pair beat out UFC fighter Paige VanZant and "Good Morning America" meteorologist Ginger Zee.
DiMarco, 25, who became the first deaf winner of "America's Next Top Model" in December, capped his three-month stint on "Dancing with the Stars" with a tango/cha cha fusion that garnered perfect scores from the judging panel.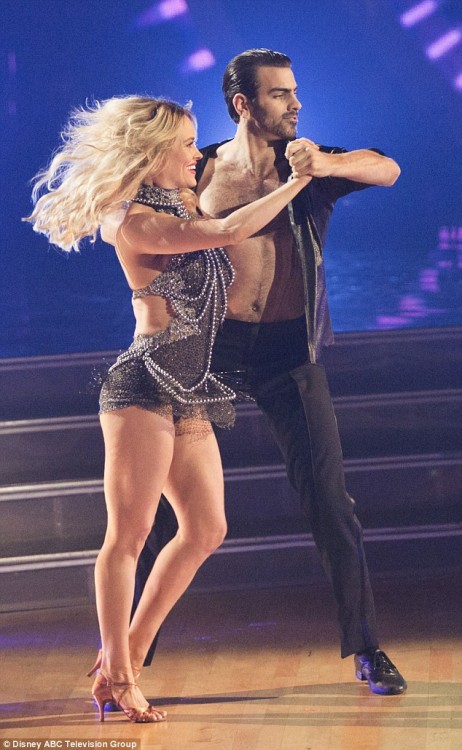 "DWTS" judge Len Goodman told DiMarco before the results were revealed that he had earned a place among the finalists.
"The only thing you have proved is that the only boundaries are the ones we put on ourselves," Goodman said. "You get no sympathy votes from me. You deserve to be in the finals."
Fellow judge Carrie Ann Inaba addressed DiMarco in ASL, thanking him for his efforts in a move that drew tears from DiMarco and his mother, shown in the audience.
During the "DWTS" finalists' appearance on "Good Morning America" Wednesday, pro dancer Val Chmerkovskiy, who partnered with Ginger Zee during the season, praised DiMarco's impact on the show.
"This competition is more than just about dancing and Nyle had an incredibly powerful message, I think, not just for the deaf community but for all humanity," Chmerkovskiy said.
DiMarco, an advocate for sign language education who appeared on ABC Family's drama "Switched at Birth," has used his platform to spread awareness of Deaf culture. Just an hour before being revealed as "DWTS"'s winner, DiMarco tweeted that of 70 million deaf people worldwide, only 2 percent have access to education in sign language.
The founder of an eponymous foundation dedicated to empowering deaf youth, DiMarco generated buzz during one of his "DWTS" routines on May 10. During a 10-second section of his performance, the music cut as he danced in silence, accompanied by four backup dancers.
"A lot of people have labeled me as the deaf guy who can dance, but I think they don't really understood how it works, the fact that I can't hear anything at all, and we thought this would be a great opportunity to bring silence into the middle of the song," DiMarco told "People" magazine.
DiMarco, a spokesperson for Language Equality and Acquisition for Deaf Kids (LEAD-K), worked with California legislators to pass a bill aimed at alleviating language deprivation for deaf children ages 0-5, and is currently lobbying for a national bill mandating bilingualism in American Sign Language and English for Deaf children. He has spoken out against casting hearing actors in deaf roles.
Image via Creative Commons/Tate J. Tullier