12 Songs to Help You Face Depression This Week
---
Facing the world each morning can be difficult when you live with a mental illness. Depression, specifically, can make everyday tasks seem daunting. Getting out of bed and out the door can be a major accomplishment. And although music can't cure depression (we wish), it's scientifically proven to reduce stress and even depressive symptoms.
So, each week, we ask our readers what songs and lyrics have helped them through depression. If you need an extra boost this week, hopefully some of these can help.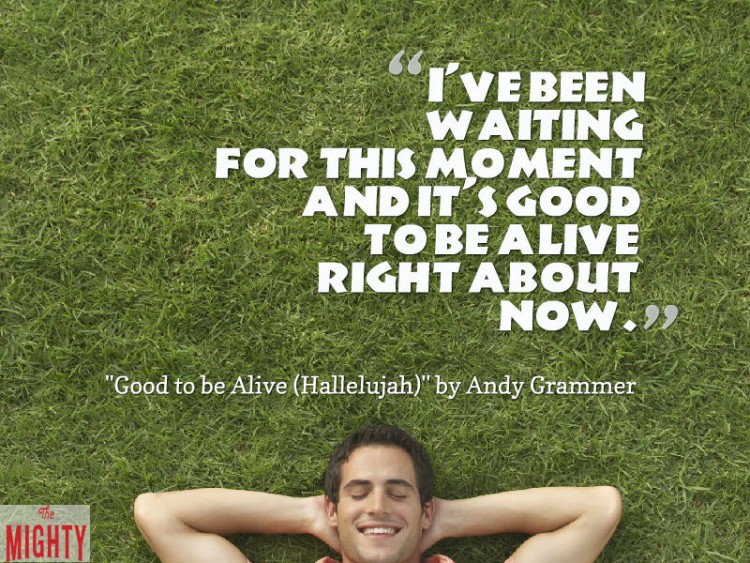 "I've been waiting for this moment and it's good to be alive right about now."
2. "Everybody" by Keith Urban
"You gotta voice, let it be heard. Just when it feels you're on a dead end road, there's always somewhere left to turn."
"So stand in the rain, stand your ground, stand up when it's all crashing down. You stand through the pain and you won't drown."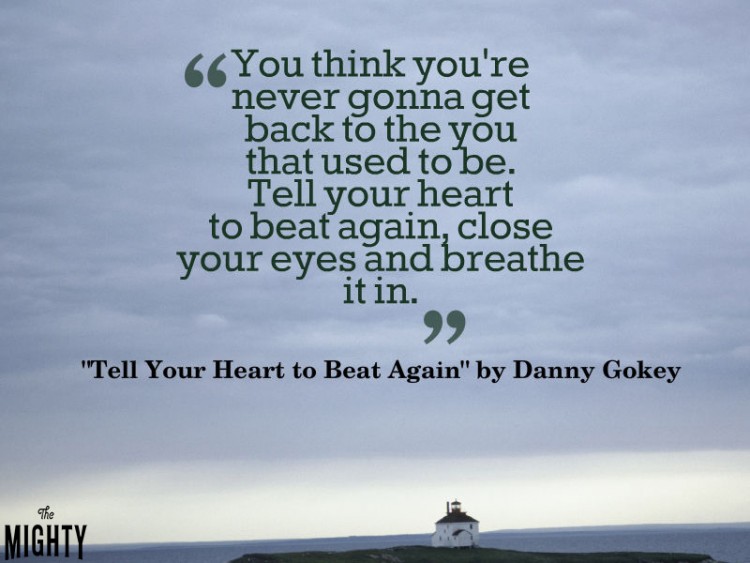 "You think you're never gonna get back to the you that used to be. Tell your heart to beat again, close your eyes and breathe it in."
"This is how it feels when you take your life back. This is how it feels when you fight back. No, I'm not gonna die tonight."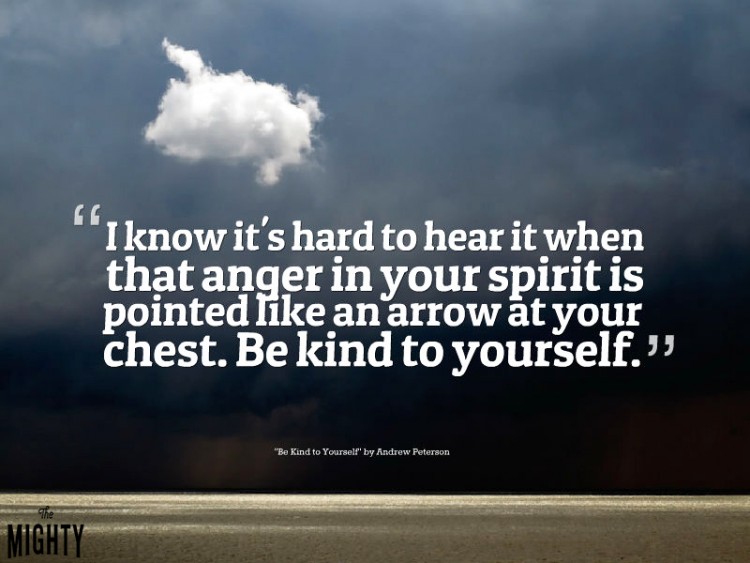 "I know it's hard to hear it when that anger in your spirit is pointed like an arrow at your chest. Be kind to yourself."
7. "Just Fine" by Mary J. Blige
"Gonna live my life, feels so good to get it right. So I like what I see when I'm looking at me, when I'm walking past the mirror."
"I didn't know I was broken 'til I wanted to change. I wanna get better, better, better, better."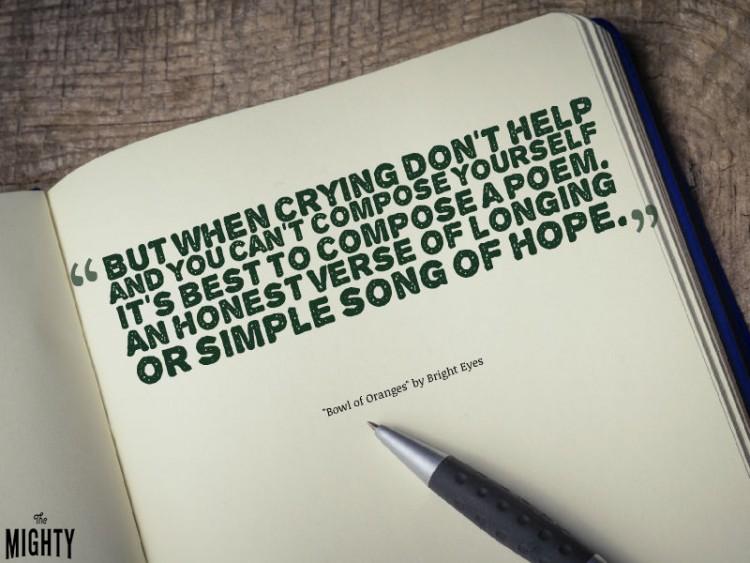 "But when crying don't help and you can't compose yourself it's best to compose a poem. An honest verse of longing or simple song of hope."
"Bring your secrets, bring your scars. Bring your glory, all you are. Bring your daylight, bring your dark. Share your silence, and unpack your heart."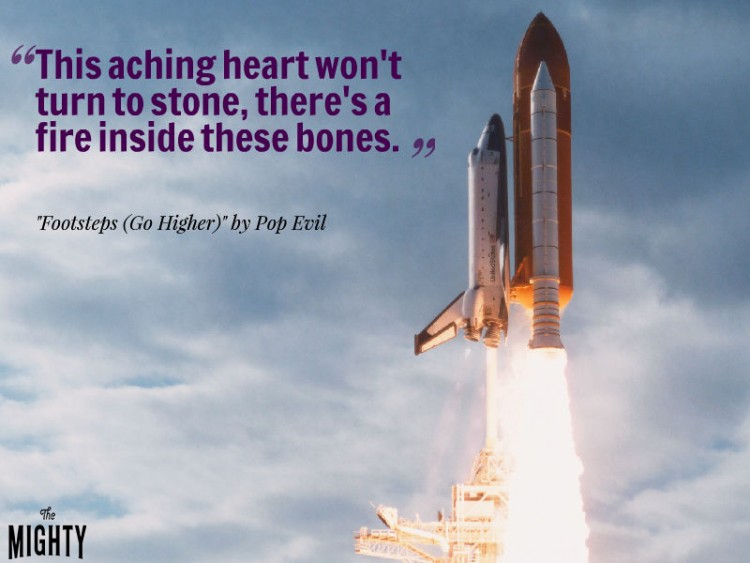 What song do you listen to when you're feeling depressed? Let us know and we may feature it next week. Check out our previous list here.
If you or someone you know needs help, see our suicide prevention resources.
If you need support right now, call the Suicide Prevention Lifeline at 1-800-273-8255.
Originally published: March 21, 2016