Why I Decided to Leave Social Media
---
How can something you truly enjoy and use every day become the thing in life that brings you the most angst? How can something that used to connect you to your friends make you feel so isolated? The answer is depression. Depression gives you your own Instagram filter – it's gray, it's blurry and it distorts reality. Basically the opposite of wearing rose-colored glasses.
For the first five months after my TBI (I use this acronym for "traumatic brain injury" interchangeably with the word "concussion"), using any kind of tech with a screen was near impossible. Before the TBI, I had no idea your literal eyeballs could hurt so bad. Stabbing pain in my eyes as soon as I looked at screens made me stay the heck away from them. Once my eyes did a little healing, I began to answer my own texts and from there I began to scroll on Facebook and Insta.
And then depression wrapped its foggy tentacles around my amygdala.
I felt embarrassed and guilty about where I was in life. The whole internet, i.e. my Facebook friends, knew I was going on a year-long mission trip around the world. Only my closets friends and family knew I was injured three weeks in and returned stateside only two months after departure. I felt like coming home and not finishing the trip was letting down my friends and the people who supported me, especially those who helped me raise $17,000. I could not publicly face them. So I didn't … for three years.
Instead I silently scrolled. Never commenting, never liking, just scrolling. And what would I see? I would see everyone's jobs, vacations, opportunities and adventures. And I would think, "What do I have? A broken brain, an atrophying body and a ruined life."
We are told from youth not to compare ourselves to others, but depression plus "the scroll" have disastrous effects on that piece of wisdom.
I would see my friends hitting these huge milestones in their lives, like getting engaged, getting married and having babies, while my life was completely stagnant. The pain was soul wrenching. I'll write more on grieving my old life later, but for now all you need to know is it hurt like hell.
After a while I couldn't take it anymore, especially since it turned out my recovery was going to be a slow one and it would be a while until I could do the things people were showing the world on social. So I took myself out of the comparison game and deleted all the social media apps from my phone.
After a tremendous amount of emotional and mental healing, I started being more comfortable sharing my story with strangers and the friends I made post-concussion. These in-person interactions built my confidence to a point were I felt I could re-enter the social media scene. But did I really want to? Did I want to get caught up in a world of likes, comments and comparisons again?
I plugged back into social media in October of last year and on the three year anniversary of the concussion, I shared the story of my accident and ongoing recovery. I did not take this decision lightly. I felt like I could have a perfectly social and connected life without Mark Zuckerberg creations, but it came down to my desire to start blogging. I want to reach and help as many people as I am able and in order to do that I have to maintain a social media presence.
So here I am!
But you best believe I'm going to be taking mini vacations from social when my thoughts lead me down dark alleyways. I encourage you to do the same!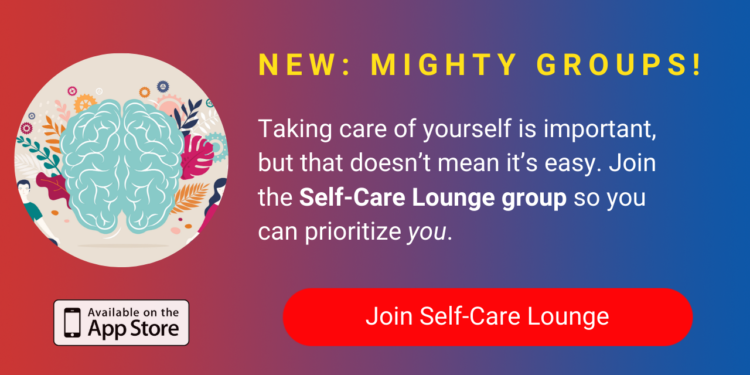 A version of this story originally appeared on theriverbend.blog.
Photo submitted by contributor.
Originally published: November 10, 2020