It's OK to Not Be OK: A Digital Toolkit for Prioritizing Your Mental Health
---
Made Possible With Support From

Prioritizing your mental health is so much more than self-care (though that's important, too). It also looks like positive self-talk and getting connected to the right-for-you organizations and resources. It looks like laughter, breaking toxic habits and tailoring your social media feeds.
The following toolkit, which has an emphasis on content for people who identify as Black, Indigenous and people of color (BIPOC), is meant to be all of the above and then some. So much of it is downloadable, printable and shareable. We want you to feel empowered not only to take what you need, but to share with others too. Putting ourselves first is not easy, but we hope this digital kit can meet you where you're at in the here and now.
Here's what's included in The Mighty's Digital Toolkit for Prioritizing Your Mental Health:
(Continue scrolling to see all of these amazing elements!)
P.S. Everything included in this toolkit is downloadable, printable and shareable!
Mighty Adult Coloring Sheets
It is scientifically proven that coloring is not only good for the soul, but also for your mental health! Take a break today by printing and using your artistic tool of choice — gel pens and twistable crayons, we're looking at you — to remind yourself that you are worthy and Mighty every single day. (They'd make a great piece of happy mail as well!)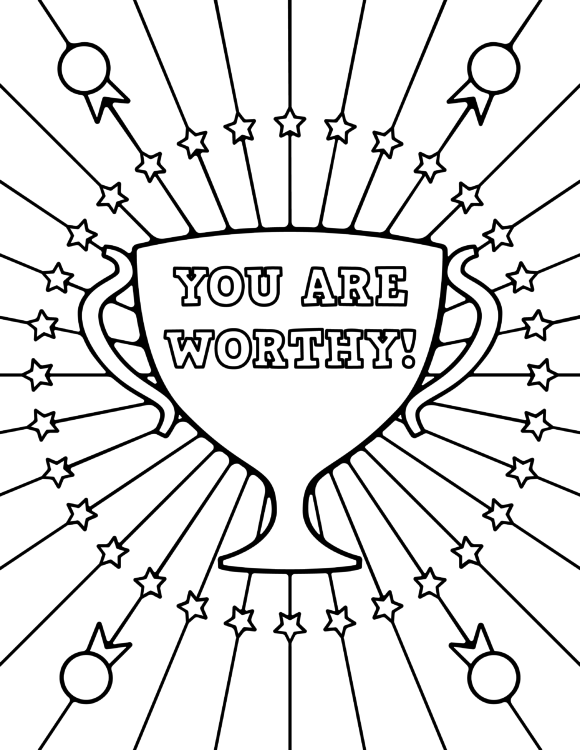 Self-Care Social Story Templates
One of the things all living beings have in common is that we all have needs. It might be easier to push your needs aside, but it's actually better for your mental health to embrace them. Ask yourself what you need and then share that with others in your support network. (If you don't say it, they'll never know.) It's also important to fit in some self-care each day. This could look like getting rest when you need it or talking to a loved one. To help you to embrace your needs and encourage self-care, we created these customizable images for your Instagram or Snapchat stories. They're a great way to let others know how you're doing and what you need!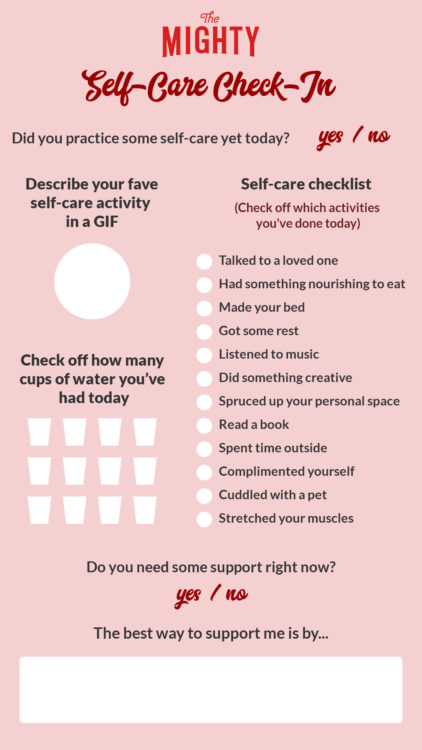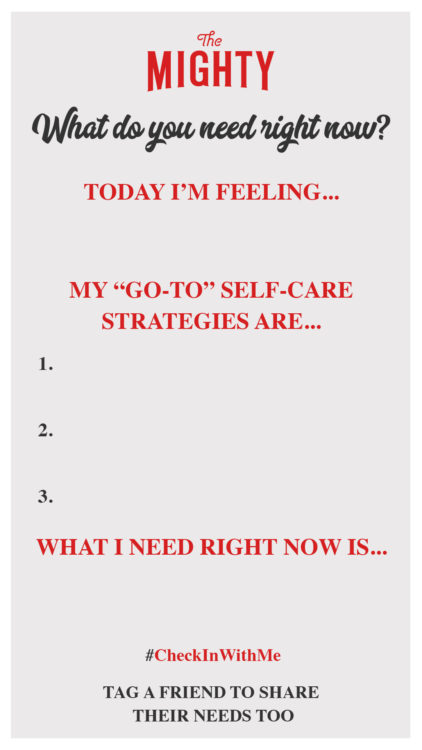 A Mighty BIPOC Mental Health Resource Guide
Are you looking for support based on a specific experience with your identity? This handy list includes organizations and initiatives that focus on finding the right therapist for you, as well as suicide prevention and men's mental health. It's OK if you need different resources to address different aspects of your journey. Your mental and emotional health matters. We hope you find strength and community through these resources.
General Resources
If you identify as…
LGBTQIA+
Latinx/Latine
Middle Eastern/Asian
Black and/or African American
Indigenous
A Mighty Exercise in Self-Talk
Simply put, self-talk is the way in which we speak to ourselves. Aside from being an internal soundtrack, the words that play in our minds also say a lot about how we truly view ourselves. Are the words you say typically positive? Do you tend to criticize yourself more than you compliment? We created the worksheet below to help you acknowledge everything you already are and everything you want to be — because once we believe in our own light, we might just manifest more of it.

Mini Mighty Guide: Breaking Generational Cycles
The messages we receive when we're young are powerful and can have a lasting influence on our behavior and mental health. Without realizing it, we could be passing on "toxic" behaviors from one generation to the next. In order to break these generational cycles — struggles that get passed down from parent to child over and over again — it's important to examine the core of who we are. This pattern doesn't just happen in BIPOC families, it's not unheard of in other families too.
It can be really tough to break a habit at first, but with time you can shatter the toxic cycles that exist and choose to redefine your legacy in a way that is more nurturing for your mental health. That's why we created the mini Mighty guide below to help you break the generational cycle in your life. Print it out or save it to your device to serve as a reminder when you need one. And in case you didn't already know: you got this.

Self-Care Permission Slips
When helping out someone else, it might be easy to say, "You got this," or "You deserve to rest." But have you ever noticed when it's time to say those things to yourself it's much more difficult? These colorful coupons are meant to save you time and energy so you can refocus your attention on the things that matter most: you and your mental health. Print them out or save them to your phone or computer for tough days. You may even want to share them with someone who has been burning the candle at both ends and could use a little permission to practice some self-care.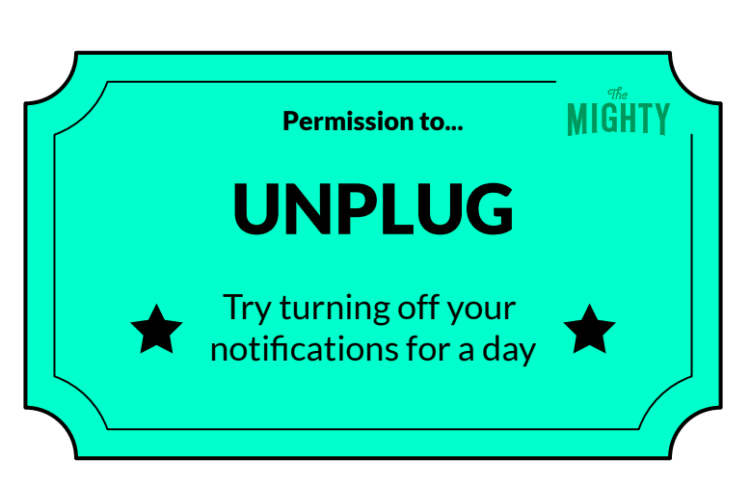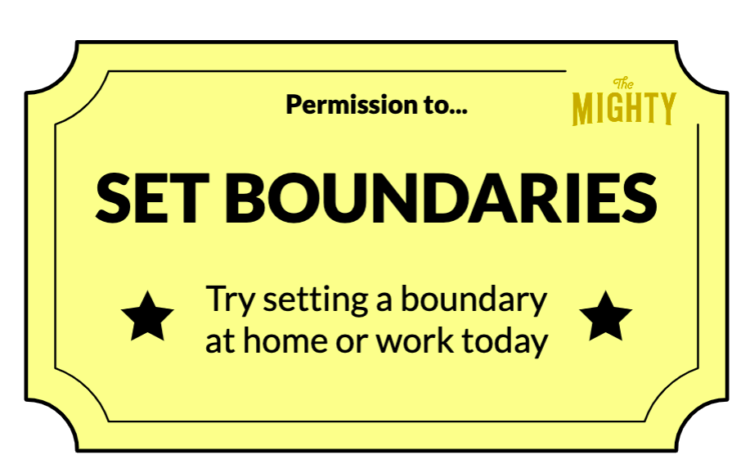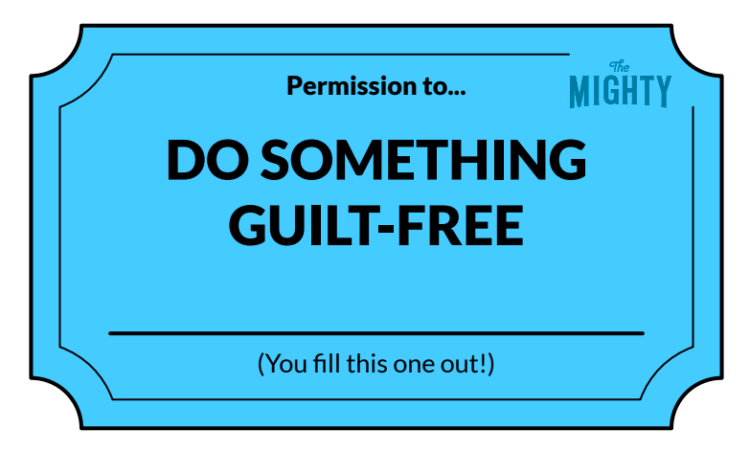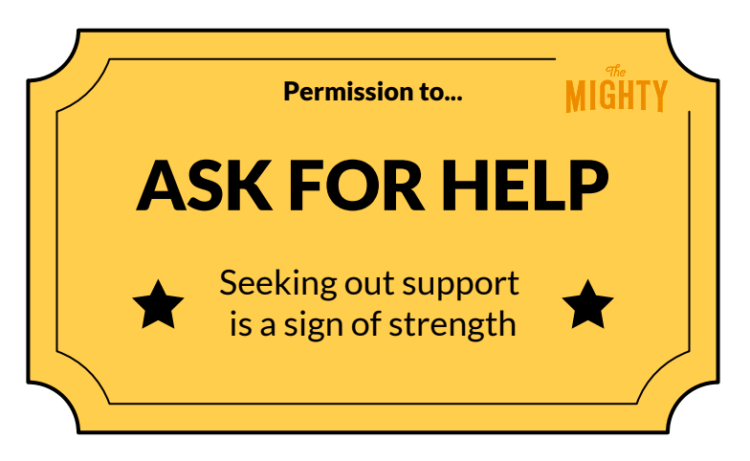 Black Voices in Media: Books, Film, Music
Growing up and having to relate to characters in the media who look different from you and whose experiences are different from yours can be frustrating and, in some cases, exclusionary. Or if you are represented in the media, it may only be shown through pain or trauma as opposed to love or adventure. All of this can have a negative impact on your mental health. This is the reality that many BIPOC folks face, which is why we created our Black Voices in Media list below thanks to our Mighty editor Brittany J. We hope to amplify Black voices by showcasing art in the form of books, film and a Spotify playlist that is as nuanced as the human experience.
Books
Children of Blood and Bone by Tomi Adeyemi (Fiction, Young Adult, Fantasy) 
Cinderella Is Dead by Kalynn Bayron (Fiction, Young Adult, Fantasy)
Eloquent Rage: A Black Feminist Discovers Her Super Power by Brittney Cooper (Non-Fiction)
Hood Feminism: Notes from the Women That a Movement Forgot by Mikki Kendall (Non-Fiction)
Party of Two by Jasmine Guillory (Contemporary Fiction, Romance)
Royal Holiday by Jasmine Guillory (Contemporary Fiction, Romance)
The Hate U Give by Angie Thomas (Fiction, Young Adult)
The Sun Is Also a Star by Nicola Yoon (Fiction, Young Adult)
Well, That Escalated Quickly: Memoirs and Mistakes of an Accidental Activist by Franchesca Ramsey (Non-Fiction)
You Should See Me in a Crown by Leah Johnson (Fiction, Young Adult, LGBTQIA+)
TV/Film
A Wrinkle in Time (PG) 2018
After the disappearance of her scientist father, three peculiar beings send Meg, her brother and her friend to space in order to find him.
Black is King (PG) 2020
This visual album from Beyoncé reimagines the lessons from "The Lion King" for today's young kings and queens in search of their own crowns.
Black Panther (PG-13) 2018
T'Challa, heir to the hidden but advanced kingdom of Wakanda, must step forward to lead his people into a new future and confront a challenger from his country's past.
Dirty Computer (Visual Album by Janelle Monae) (Not Rated) 2018
An Android, Jane 57821, attempts to break free from the constraints of a totalitarian society that forcibly makes Jane comply with its homophobic beliefs.
Insecure (R) 2016 to present
Follows the awkward experiences and racy tribulations of a modern-day African-American woman.
Little (PG-13) 2019
A woman is transformed into her younger self at a point in her life when the pressures of adulthood become too much to bear.
Lovecraft Country (R) 2020 to present
A young African-American travels across the U.S. in the 1950s in search of his missing father.
Moonlight (R) 2016
A young African-American man grapples with his identity and sexuality while experiencing the everyday struggles of childhood, adolescence and burgeoning adulthood.
The Lovebirds (R) 2020
A couple, played by actors Issa Rae and Kumail Nanjiani, experiences a defining moment in their relationship when they are unintentionally embroiled in a murder mystery.
The Photograph (PG-13) 2020
A series of intertwining love stories set in the past and the present.
Music
Groove to the tunes above or click
here
to save this playlist to your Spotify profile.
Set a Goal With Us
Did you know you're more likely to complete a goal if you write it down? Not only that, but it's a great way to keep track of things you've accomplished. We created this goal-setting worksheet to help you identify your goal as well as any "blockers" you may come across. Plus, how will you celebrate once you accomplish your goal? Write that down too. Focusing on one goal at a time can help you feel less overwhelmed, especially if it's a bigger one. The beauty of this worksheet is that you can print it out as many times as you like! We know you'll achieve great things.

11 BIPOC Therapists You Should Follow on Instagram
From lighthearted to serious subjects, social media has so much to offer these days. You can even learn a lot about mental health from the accounts you follow. Many licensed therapists are taking to Instagram to share graphics that help educate and squash the stigma surrounding mental health issues, while also providing coping techniques for tough times. Below you'll find a curated list of BIPOC therapists you should consider adding to your feed. These profiles are not a replacement for therapy, but can help you between therapy sessions — a perfect addition to your mental health toolkit.
1. Minaa B., LMSW: Minaa B. is a licensed psychotherapist who specializes in many areas including childhood trauma, racial trauma and self-care. Her book, "Rivers Are Coming," was released in 2016 and is about emotional healing.
2. Jenny Wang, Licensed Psychologist: Jenny Wang offers compassionate psychotherapy and uses her Instagram account to discuss Asian diaspora and social justice from a mental health standpoint. She makes sure her practice is a safe space for women specifically.
3. Jasmine Cepeda, LCSW: Jasmine specializes in anxiety and transitions. She has written a guide dedicated to the Latinx community called "12 Ways to Cope With Your Latina Mom and Her Difficulties."
4. Sonali Gupta, Clinical Psychologist: Sonali Gupta is self-described as eclectic when it comes to her approach. She focuses on many concerns including but not limited to work-life balance, creative blocks and self-esteem.
5. Sonalee Rashatwar, LCSW, MEd: Sonalee Rashatwar is a sex therapist who focuses on sexual tauma, body image, racial and immigrant identity and more. Rashatwar is also an avid speaker and is a community organizer for a political action summer camp for LGBTQ+ South Asian and Indo-Caribbean youth.
6. Ashley McGirt: Ashley McGirt is a trauma therapist who focuses on racial trauma in individual and group therapy sessions. She's also a public speaker and is known as a world traveler.
7. Dr. Ally: Dr. Ally is a life coach and relationship expert who is all about winning "the little battles" when it comes to life.
8. Nedra Glover Tawwab, Therapist: Nedra Glover Tawwab is an expert on boundaries and likes to share mental health tools on Instagram. She regularly hosts Q&As and wants to give people what they need in order to have healthy relationships.
9. Courtney YellowWolf Graham, Therapist: Courtney YellowWolf Graham is both a natural health practitioner and a therapist. When she found ways of healing in her own personal life, she decided she wanted to help others do the same.
10. Patricia Alvarado, LPCC, LMHC: Patricia Alvarado is an EMDR therapist who also focuses on cognitive behavioral therapy and solution-focused treatment. She's an expert when it comes to trauma and parent-child relationships.
11. Sana Powell, MA, LPC: Sana Powell describes herself as an "inclusive therapist speaking her mind." She focuses on self-care and social justice.
Laugh It Up!: A Memories Worksheet
When you're feeling lonely, remembering good times with loved ones can lift your spirits and make the darkness feel a little bit brighter. Spread some laughter and make a connection by filling out our worksheet and sending it to someone who fills your life with joy. If you don't have a printer, you can still fill it out by taking a screenshot on your phone or computer.

31 Days of Mighty Affirmations
We could all use a few more pep talks in our days, right? Enter: affirmations. These simple yet powerful phrases can help to shift and shape our perspectives. We've compiled 31 of our favorite Mighty affirmations in the worksheet below. Pick and choose which ones you like best and write them on our blank Mighty sticky notes! Color, cut and place the affirmations in a spot where you'll see them often.

Mighty Mental Health Stories from the Community
Thank you to the Janssen Pharmaceutical Companies of Johnson & Johnson whose support made this toolkit possible.
 (Janssen Global Services, LLC is part of the Janssen Pharmaceutical Companies)