20 Gifts for Your Friend Who Struggles With Depression
---
Editor's Note
We hope the products below help you or a loved one in your health journeys. Just so you know, The Mighty may collect a share of sales from the affiliate links on this page. As an Amazon associate, we earn from qualifying purchases.
Many holidays are supposed to be a time of giving. But when you're struggling with depression, lack of self-worth, exhaustion, and feelings of sadness or hopelessness might leave you feeling like you're not deserving of gifts. But the fact is, you deserve to be celebrated — and don't let depression convince you otherwise. 
"Thoughtfulness is key when it comes to gifts for anyone, anytime," Shenell D. Evans, Ph.D., a Brooklyn, New York, psychologist, told The Mighty. "I believe that we must address the multiple layers of sadness — cognitive, emotional, social, physiological and, for some people, spiritual."
Evans suggested gifts that target these areas can help bring comfort to someone who is struggling. So for example, consider gifts that engage the five senses (aromatherapy, light therapy lamp), practical gifts like gift cards or coupons to help with household chores, and uplifting books. You could even consider creating a mystery box, Evans said, packed with things that speak to your loved one's personality.
To give you some other ideas, we asked people in our Mighty mental health community who live with depression to share with us gifts they'd love to receive. So if you or someone you know is struggling with depression, this could be the perfect time to help shine a little light and joy on someone else's darkness.
Here is what they had to say:
1. Weighted Blanket
"I sleep better with some weight on me and I stay asleep. The blankets for adults are so expensive but I really want one. Or maybe one of those "U" shaped body pillows." — Carla D.
"I usually sleep with something like a pillow, or my cat on my chest/stomach. Having that extra bit of weight on me at night makes me feel more secure and less anxious, in turn, helping my depression not seem as debilitating." — Kim F.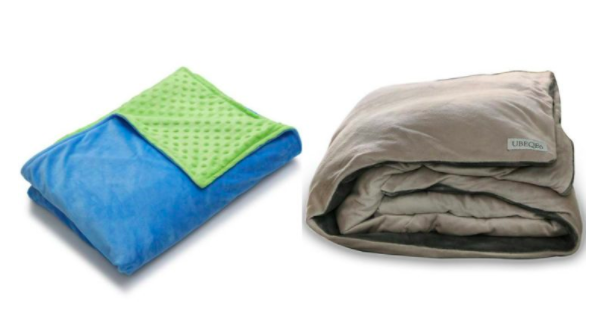 Our picks: Duvet Cover for Weighted Blankets and Weighted Blanket.
2. A Pill Case
"A fun pill organizer, because when I get low, I tend to forget to take my meds, which makes the problem worse and turns into a vicious cycle." — Reming M.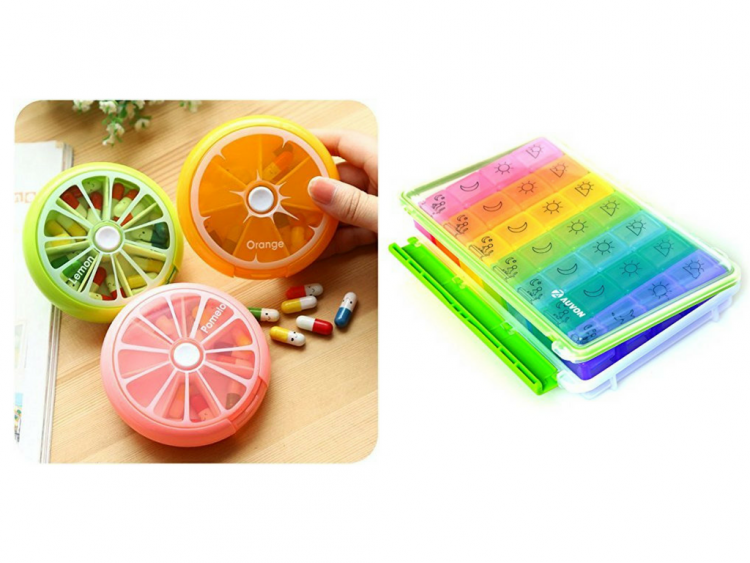 Our picks: Rotating Pill Organizer and Weekly Portable Travel Pill Organizer.
3. Books
"They have been my escape and safe haven for as long as I can remember. It helps me escape my thoughts and the darkness." — Breannae D.
"I want a self-help book for Christmas. I could buy it myself, but I think it would be more special if it's from another person." — Audrey C.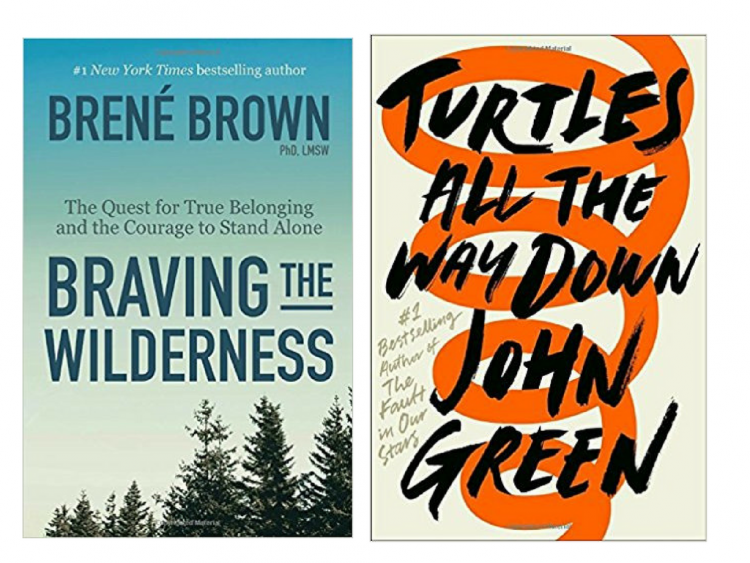 Our picks: "Braving the Wilderness" by Brene Brown and "Turtles All the Way Down" by John Green 
4. Time Spent With One Another
"A plan to do something together within the next six months. A few days out of town perhaps? Especially if it's a trip to the beach. These type of gifts give me something to look forward to. They help keep me out of my ever-present, underlying suicidal ideation." — Lynda R.
"Promises to visit me. I'd love it if I could have one visit a week, a different friend each week. I may not have 52 people close enough but two times a year wouldn't be a hardship, and I know I have at least 26 friends. My depression is joined by disabilities, including social anxiety, so getting out of the house can be a challenge for me, yet I'm still an extrovert, so I've become socially starved; loneliness making my depression and anxiety worse." — Jennifer B.
"Presence in general. I'd like [that from] people, instead of giving me a gift or the blank statements like, 'If you need anything I'm always here for you.' I want them to actually make an effort to show they care. I'd love for people to come visit me." — Kacey K.
5. Essential Oils
"Aromatherapy oils (preferably lavender and ocean breeze) to help me relax and sleep at night. I used this way back with my anxiety. I can't sleep without smelling it and I would always wake up when it ran out on the burner, then I would have to refill." — Wilgrace R.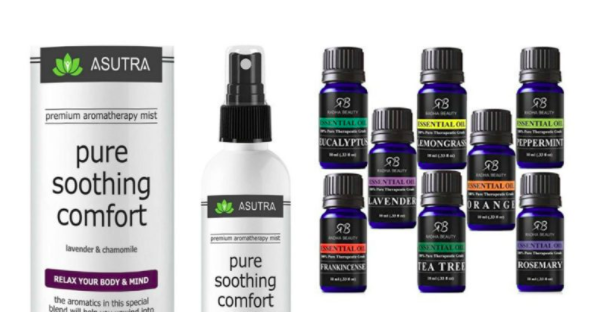 Our picks: Lavender Aromatherapy Mist and Essential Oil 8-Pack 
6. Yarn
"Yarn, yarn and more yarn. I crochet as a means of dealing with my major depressive disorder and I like to make things for others." — Mary F.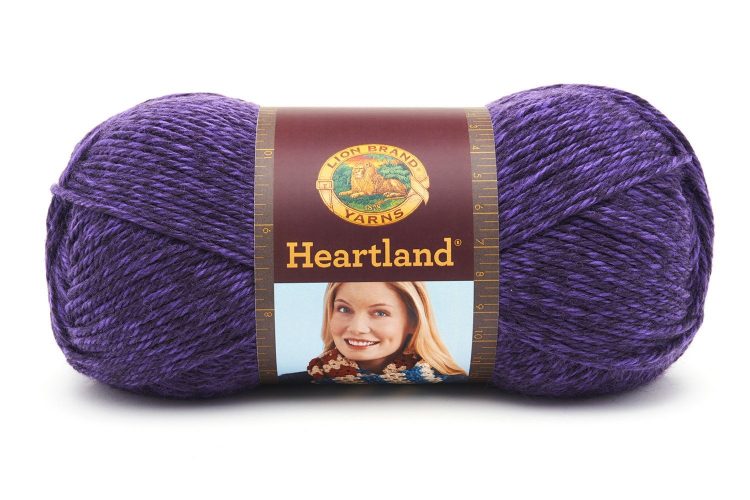 Our pick: Lion Brand Yarn 
7. Understanding and Support
"Understanding, love and support from those around me. Living with depression is difficult — especially when it's buried inside and I have a hard time expressing what's making me feel so depressed. Just knowing my family and friends are there to support me through the tough times in my life — no other 'material item' in the world can replace that." — Rahcael K.
"I just want someone to get it. I'm not trying to be difficult; this isn't a moment I'm having; I can't just get a grip. Yes, this is me every day. No, I'm not making this up. I will have good days and bad, but I can't really control that. Crawling under the bed does sound like a good idea when you're 'just looking' at me. I just want to feel accepted and vindicated. Just get on this roller coaster with me and tell me how much fun you're having because I'm scared to death." — Lisa S.
8. At-Home Self-Care Items
"Fancy toiletries. The best way to make sure I look after myself is if I take baths with bath bombs or bubbles, hot oil hair treatments or face masks. The indulgence of using luxury toiletries makes it easier to get around to making sure I get clean and looking after my hair." — Jess W.
"Whether it be shampoos, face masks, a nice pair of socks, body spray, creams, or the like. My self-care always goes downhill when my depression comes around, so having something new to use to care for myself is a huge initiative to do so." — Lashawna W.
"A pampering kit. Scrubs, skin care products, essential oils, bubble bath, natural remedy healing products, candles, relaxation/motivation podcast.. Things I never would buy on my own time with my own money for a relaxing evening guilt free and baby free." — Emily E.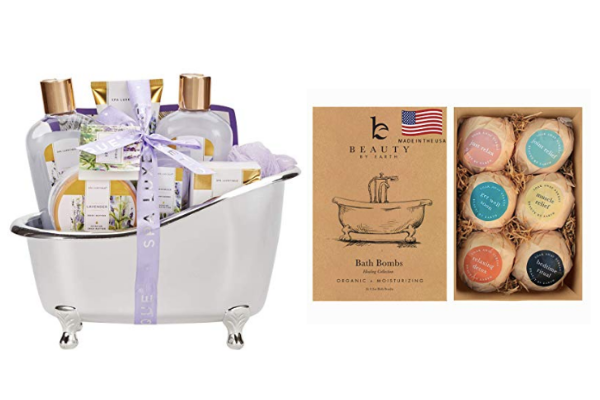 Our picks: Lavender Oil Bath Spa Gift Set and Bath Bombs Gift Set
9. Heating/Massage Pad
"A microwaveable heat pad or neck pillow. Especially during cold months, one of my biggest physical symptoms is body aches/tightness." — Reming M.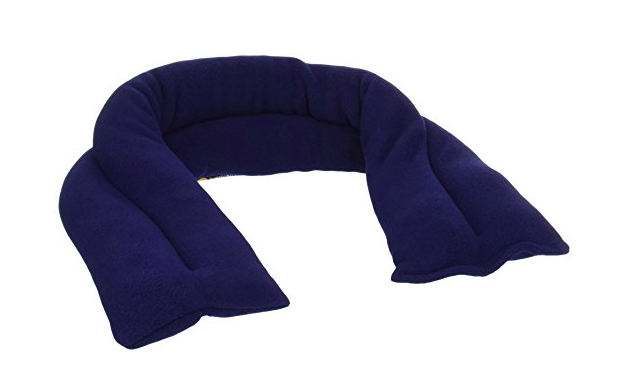 Our pick: Lavender Scented Heating Pad. You can also make your own heated and weighted shoulder wrap by following the instructions here.
10. Socks
"That would make my day because when I don't want to get out of bed or get dressed, I'll see the fun socks and want to put then on. That's a good place to start." — Savanna S.
"When I am in the throes of a major depression, I want to feel comforted. I would love a new pair of flannel or fleece sheets, cozy pajamas or thick comfy socks." — Abby S.
"I like slipper socks. I get them every year and they make me so happy. It's just a holiday tradition that reminds me of my childhood." — Bailey V.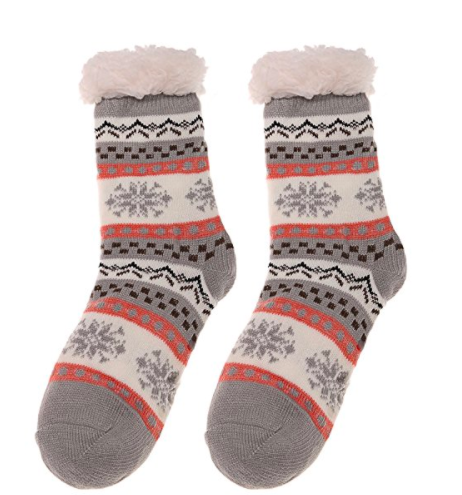 Our pick: Thermal Fleece Lining Socks 
11. A Card or Letter
"Just some nice cards or letters. I'm very nostalgic and like to keep cards and notes from loved ones. When I'm feeling hopeless, it helps to re-read words of love and kindness and remember that I'm loved and thought of fondly. I've learned so much from the people I love, and I love being reminded of the little things they've learned from me or that we've learned together along the way." — Erin P.
"A jar or board of handmade notes of what loved ones like about me/find good about me, because I go to extreme ways of thinking, particularly with depression thoughts and feelings, and forget the good things about myself often. Christmas is a difficult time of year for me and has been for years." — Kit M.
"I love receiving a note or letter with something positive written on it. My husband writes down how he feels about me and when I feel really down, I look at it. It helps a lot." — Krystal K.
"Honestly, a card with a handwritten note is the most lovely thing at this point — the simplicity and impact of such is overwhelming, it's almost senselessly thoughtful." — Ally M.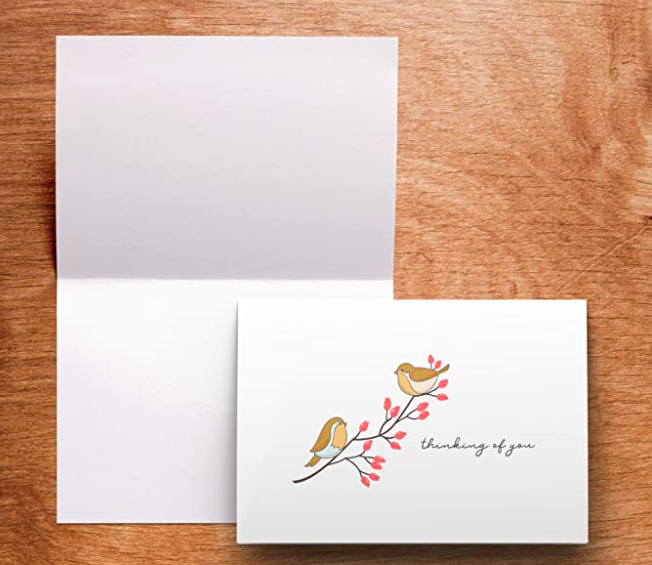 Our pick: Thinking of You Cards With Envelopes 
12. Candles
"I have depression and one thing that calms me is candles. That would be a great gift. Just the scent that comes from them and the small light that slightly brightens a dark room helps to relax my mind from the hectic feeling of my illness. It gives me a sense of peace." — Milli M.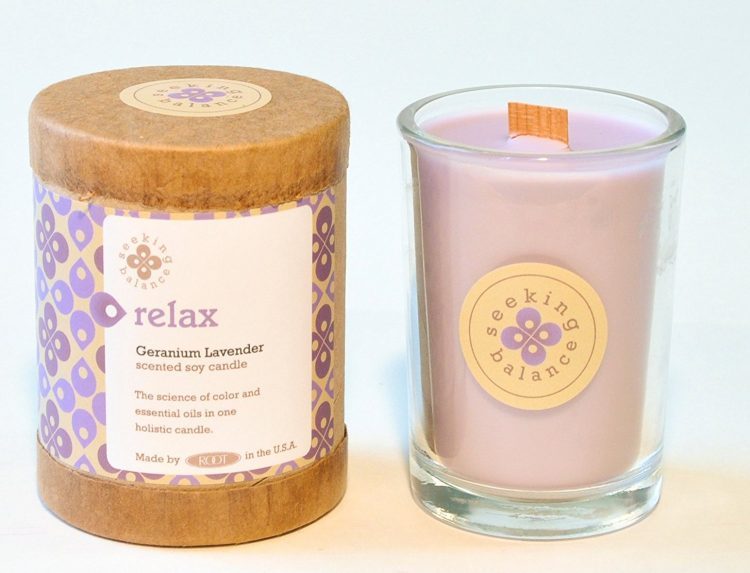 Our pick: Lavender "Relax" Candle
13. Noise-Canceling Headphones
"To help calm my mind and to practice being mindful/meditating." — Jeannie Christensen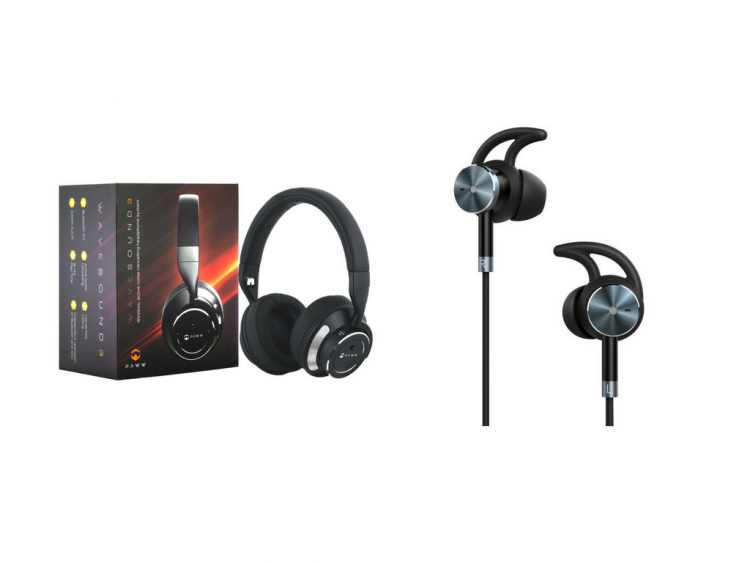 Our pick: Noise-Cancelling Earbuds and Noise-Cancelling Bluetooth Headphones 
14. Art Supplies or Journaling Supplies
"Any art material. Making art makes me feel relaxed, it helps me express myself. Or just a simple letter, to remind me that someone's also thinking of me, that I'm not alone." — Julian F.
"Journal and tons of colored gel pens. Maybe the ink on the paper will be a bright spot this holiday season." — Bria M.
"Acrylic paint set. I'm getting into crafting as a way to destress and occupy myself during my free time." — Sara F.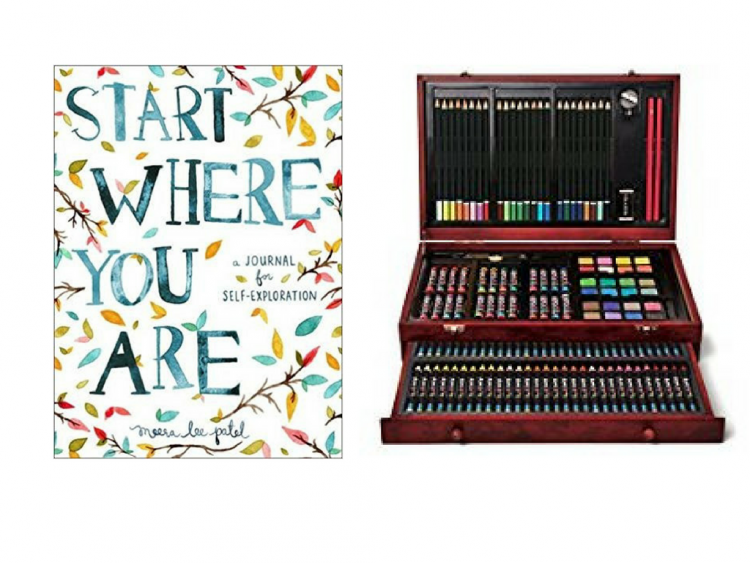 Our picks: Art Set and Self-Exploration Journal
15. A Yoga Mat
"Actually, anything that has to do with yoga! Why? Because yoga has become a tremendous help for my recovery process. Everything I've learned from it has helped me to understand my illness and the energy inside of me to overcome depression and any other challenge in life." — Diana L.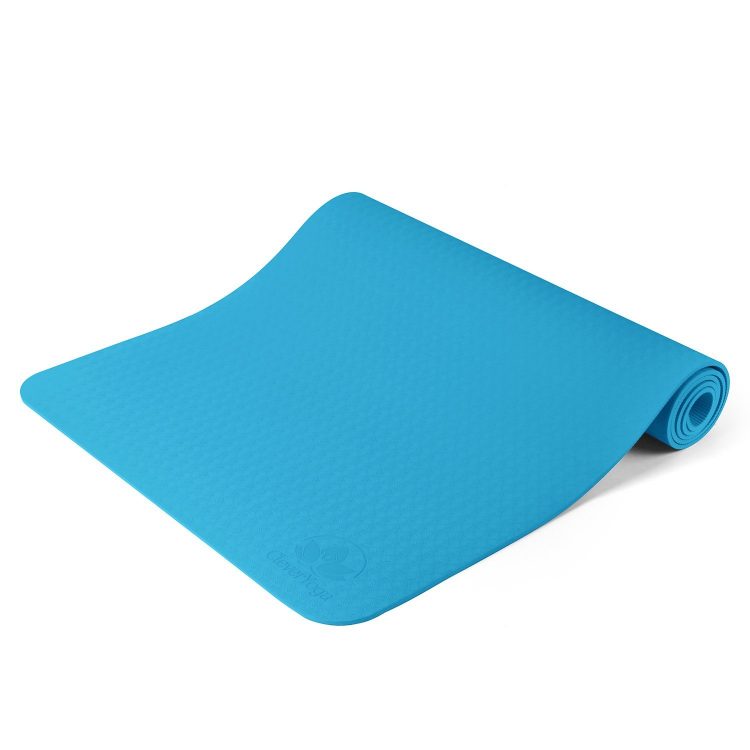 Our pick: Non-Slip Yoga Mat
16. Gift Cards
"Gift cards for massages, hair cuts, manicures etc. for self-care. Or gift cards for food and movies to get out of the house because sometimes you need a change of scenery but you can't motivate yourself on your own." — Lauren J.
"Perhaps a gift card to get a massage or some yoga classes, then I actually may feel more inclined to take care of myself. This would give me one less excuse not to ignore self-care!" — Stephanie M.
"A gift card so I don't feel so guilty about spending money. When it's a gift card, I don't worry about not deserving it as much and I can use it without feeling too guilty." — Ember H.
"Massage or facial gift certificate; something I could treat myself to I wouldn't normally because it's too expensive and I feel guilty spending money." — Noelle R.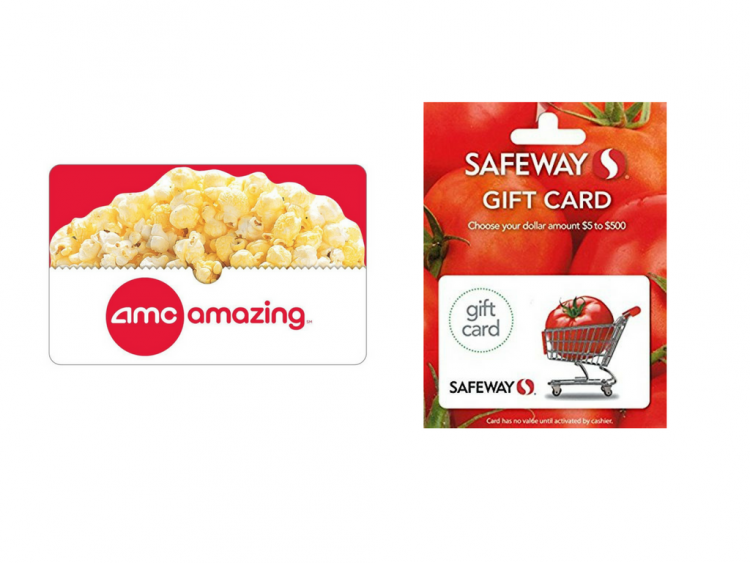 Our pick: Movie Theater Gift Cards or Grocery Store Gift Cards
17. Light Therapy Lamp
"I bought myself a lamp for light therapy, I also bought a new mattress that helps with the pain part." — Debra K.
"I'd like to receive a lamp for light therapy. My therapist is always talking about it for my seasonal depression. Mimicking sunshine during the winter months would be amazing." — Amber R.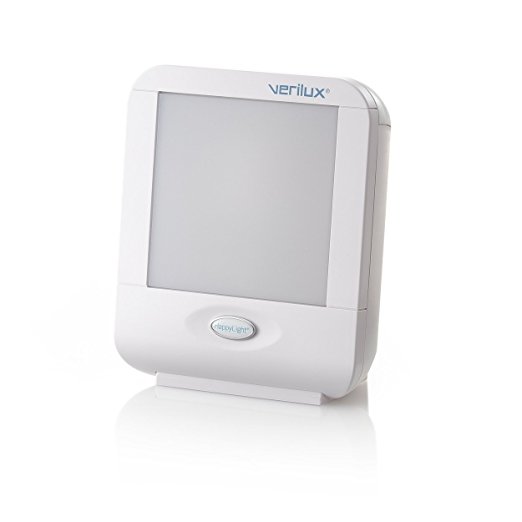 Our pick: Portable Light Therapy Lamp
18. Puzzles
"A 1,500 piece jigsaw puzzles would be the perfect gift. I find that when I'm doing puzzles, I tend to focus a lot better on reality and think more properly about my actions, the more I put the puzzle together. It's a great way to relieve and relax my mind when I find myself troubled or down in the pits. I find puzzles to be a good stress reliever when listening to classical music." — Kayley H.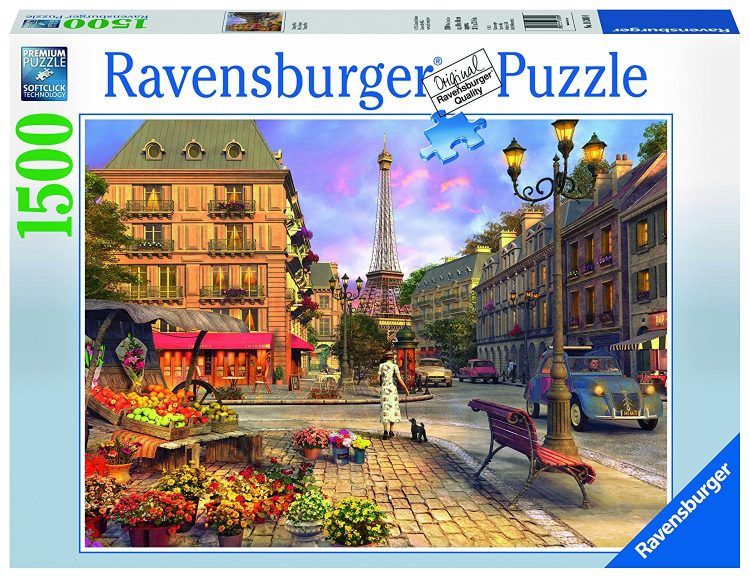 Our pick: Ravensburger 1,500 Piece Puzzles 
19. Money
"As weird as this may sound, I would say money. Because I can use the money for therapy, medication and psychiatrist appointment. Everything costs so much money for mental health and I have a lot of trouble paying for all those things." — Jenn K.
"Cash to cover my therapy sessions and medications since my company is switching insurance and my therapist isn't in network with this new insurance starting in December." — Catherine V.
20. A Comfy Sweatshirt
"An oversized hoodie or sweater. When I wear these, I feel safe and I feel like I'm not alone. Makes me feel a bit more confident about myself. They make me feel comfortable and make me smile and make me feel cute." — Sofia R.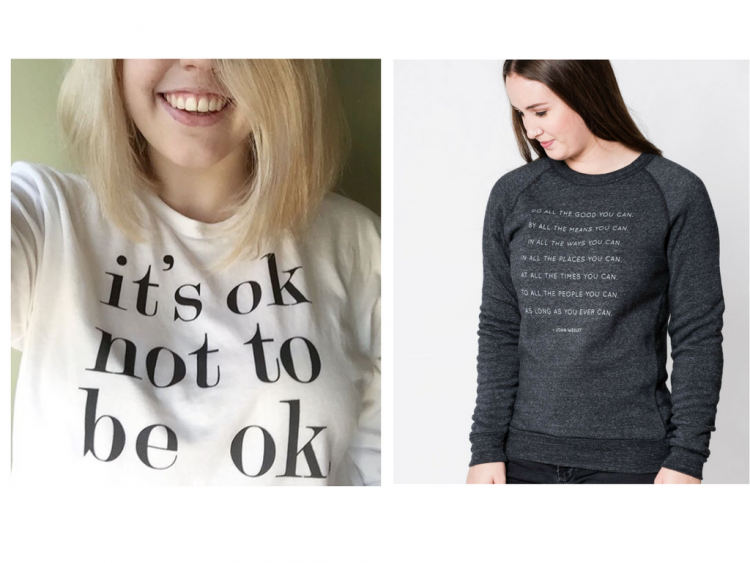 Our picks: Soul Honey
What would you add?