What My Darkest Days With Depression Taught Me About Hope
---
Editor's Note
If you experience suicidal thoughts, the following post could be potentially triggering. You can contact the Crisis Text Line by texting "START" to 741741.
Today was a bad day. It wasn't the kind of day that racked my body with anxiety, curling me up from the inside out. It wasn't even the kind of day that left me feeling so sad that it hurt to take a breath. But it was the kind of day that made me feel nothing at all. These are the days I hate the most.
This year has been a hard one for everyone but for me, it is far from my worst yet. Even in the midst of a pandemic and working every day to keep the children at my school safe and secure, I still managed to find support in the people around me and hopefully offered some in return.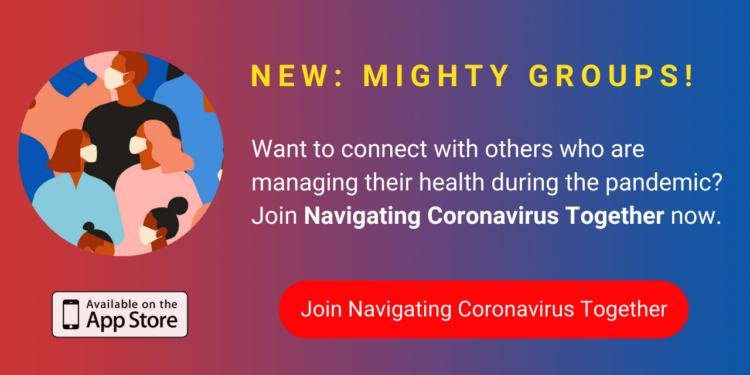 Since March I had not let everything crumble down around me, until today when I just couldn't do it anymore. But as I rolled over in the morning to turn off my alarm (not that I had been asleep) I realized that the phrase "I just can't do it anymore" had taken on a new meaning without me even noticing. Those close to me will know that I struggled with suicidality for a long time but I am the only one who knows just how much it consumed my life. There was a time when I had active plans to end my life and there were other days when it consumed every decision, every tiny action. Missed the bus? You should kill yourself. Spent money on something you didn't need? You should kill yourself. Said something stupid? You should kill yourself. I spent a lot of time between active and passive suicidality, each one tormenting me in a different way and convincing me that there was only one way out of the way I felt. But today I realized that I could keep going and that's all I needed to do. I could tell someone how I felt and that was enough.  I couldn't keep pretending that I was OK and I couldn't keep sinking into my depression anymore, but I could cling to the idea that this feeling was temporary. And that was enough.
A few years ago I didn't have that tiny sliver of hope in me but now my life is fuller. I actually care about what happens to me, what my future will look like and who will be there. The months don't slide off into nothingness when I try to picture Christmas or seeing people I love again. I have worked extremely hard to build up my life again since I wanted it to end but I know now that it is possible. I believe that I will be OK soon. I have things to live for.  And that is more than enough.
Photo credit: oatawa/Getty Images
Originally published: October 24, 2020