Michelle Obama Has Felt 'Low-Grade Depression' During COVID-19 Pandemic
---
What happened: Former First Lady Michelle Obama spoke out this week about experiencing "low-grade depression" amid the COVID-19 pandemic. Obama explained on "The Michelle Obama Podcast" that she's been through very low points during the last few months as the world grapples with the outbreak and strict social distancing guidelines. She added that recent "racial strife" and the day-to-day of President Trump's administration has exacerbated her emotions.
This change can be a lot and it can feel heavy and the thing is we are left to deal with this stuff at a moment when we're forced to spend more time alone, more time in our own heads than we are used to. Dealing with all of this change we are experiencing isn't always easy and it is not always comfortable but what I've learned is that this kind of solitude can be revealing, almost healing. — Michelle Obama, "The Michelle Obama Podcast"
The Frontlines: The United States leads the world in both the number of COVID-19 infections and deaths. More than 4.8 million people have tested positive and it's a number that continues to grow. Many states have had to roll back social distancing guidelines as cases surge again — forcing many Americans into solitude once more. A necessary measure, but one that is starting to take a toll on the nation's mental health.
Some experts fear that isolation will further heighten America's existing loneliness epidemic. At least 37.5 million currently live alone.
Some people with disabilities are being further isolated by the pandemic, and are spending more time alone than those without disabilities.
Front-line workers are also at an increased risk of mental health concerns. One Chinese study showed about half of doctors responding to the pandemic reported depression.
Get more on mental health: Sign up for our weekly newsletter.
A Mighty Voice: Our contributor J.R. Reed shared what it's like to struggle with loneliness amid a pandemic, saying, "I'm getting scared about the state of my mental health over the past days. Now I can see clearly what it's like for adults on the spectrum, adults with other disabilities and mental health issues, as well as people in general who have been sheltered this whole six or seven weeks by themselves. It's straight-up scary." You can submit your first person story, too.
Add your voice: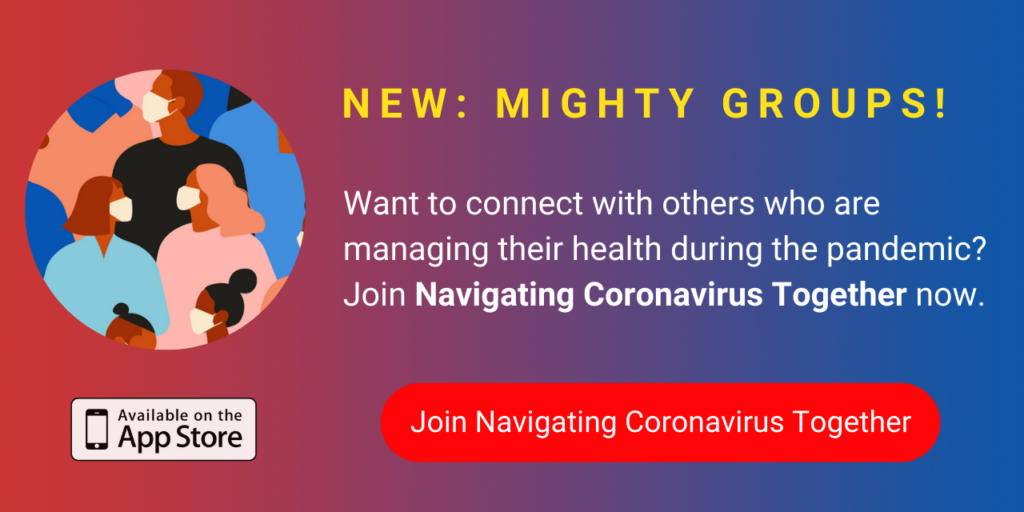 Other things to know: The Mighty's contributors are sharing how they're coping with the pandemic and some said it's actually been a good time for reflection. Here's some more insight:
How to take action: You can listen to Michelle Obama's podcast on Spotify  and learn more about coping with mental health impacts of COVID-19 here.
Originally published: August 6, 2020