8 Ways to Support a Partner Living With Depression
---
I don't think enough is written about having a relationship with someone living with depression. I know from personal experience how heartbreaking it can be to watch the person you love struggling with an illness that destroys the very fabric of who they are. As someone who has experienced depression, I want to offer some advice to anyone trying to support his or her partner through this illness.
1. Understand the devastation that depression can cause.
Depression is an awful illness and, because it can lead to suicide, it's also potentially fatal. It tries to convince us we are useless, stupid and worthless. It can destroy our sense of self, erode our memory and destroy our ability to concentrate on even the simplest of tasks. People who experience depression can become short-tempered and our emotions can escalate rapidly. When depression hits me the hardest, I feel trapped inside my own mind, under attack from my own thoughts and feelings.
The partners of people experiencing depression should do some reading on the subject and educate yourself as much as possible about this illness. But most of all, you just need to be there, offer unconditional love and understand your partner is seriously ill. Ask them what you can do to help and make them aware that you're there to listen whenever they need you.
2. Allow your partner as much space as possible.

Recovering from depression is not a straightforward process and everyone's personal experience is unique. Space is essential. Depression has peaks and troughs; one good day, week or even month doesn't necessarily mean a full recovery. Likewise, at the really low points, remember you are loved, wanted and needed, even if it seems like you aren't.

3. Allow your partner as much time as possible.

Recovery doesn't happen overnight. It can take years to recover fully from depression, so avoid putting pressure on your partner to get back to normal if they've had a couple of good weeks. Most of the time, I look well, but inside I'm going through hell. Sometimes people are good at hiding their depression.
The main thing is that you're there, ready for a hug or to talk whenever we want.
4. Relieve some of the day-to-day pressure.

These days, there is always stuff that needs to be done, bills that need to be paid, plumbers that need to be called, shopping that needs to be happen… If possible, try to take away as much of this stress from us as you can.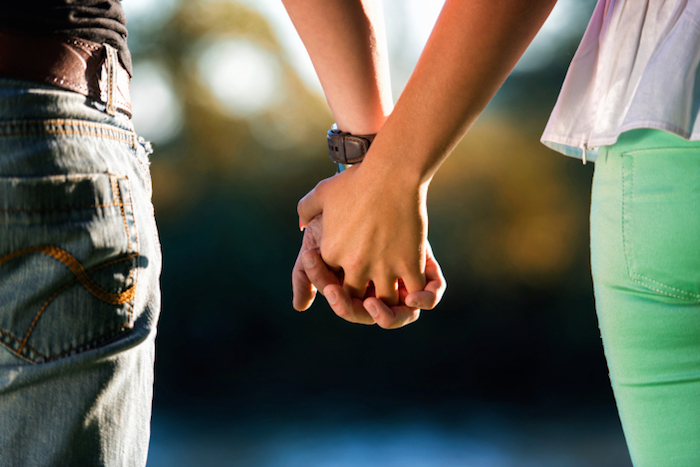 5. Don't assume we necessarily need to be occupied at all times.

Giving us little tasks might feel like a good idea and at times it is, but at other times, even the most menial of chores can feel intimidating. Also, understand that if we do agree to do something, we can't always be relied upon to complete the task. Try not to get angry with us if this happens; just remember that depression can sometimes make us forgetful and disorganized.

6. Don't be critical.
Criticism, no matter how trivial, really hurts. This is one of the most important things to remember. Living with someone suffering from depression is frustrating, but please try to avoid reminding us how much we frustrate you. Remember, we might already feel worthless, stupid and useless. Telling us we've used the wrong mug, forgotten to do something or taken the wrong turning just reinforces those feelings. Emotions can escalate quickly and one badly-timed push can open the floodgates, allowing all kinds of negativity to rush in.
7. Help create a positive environment at home.

Make some time to enjoy one another's company, free from the pressures of life. My wife and I enjoy walking together and I find that's when we're at our happiest; all of those negative thoughts and emotions pause, albeit temporarily.
Provide some gentle encouragement to do the things you both enjoy, which in my case includes socializing, exercising and cooking. Had a tough day at work? Talk to us about it, but please keep a sense of perspective about what we're experiencing as well.
Don't push too hard though and remember that tough love does not work. We need to do the things we enjoy on our own terms, and saying, "Pull yourself together" is, in my opinion, one of the worst things you can do.
8. Remember to create some space for yourself.
Watching someone you love live with a potentially fatal illness is stressful and takes its toll on everyone. Remember that you, too, need some space to switch off, so be sure to keep doing the things you enjoy. Make sure you see your friends, have someone to talk to, and exercise.
I hope there is some useful advice in there. We all experience depression in different ways and I'm sure others would add further points. Fundamentally, just let your partner know you love them and are there with a hug whenever they need one. Everything else follows from that.
A version of this post originally appeared on World of Harv.
If you or someone you know needs help, see our suicide prevention resources.
If you need support right now, call the Suicide Prevention Lifeline at 1-800-273-8255.
The Mighty is celebrating the people we don't thank enough. If you'd like to participate, please submit a 400- to 800-word thank you note along with a photo and 1-2 sentence bio to community@themighty.com.
Want to end the stigma around mental illness? Like us on Facebook.
And sign up for what we hope will be your favorite thing to read at night.
Originally published: May 6, 2015