25 Texts to Send a Loved One Living With Depression
---
While a text message can't cure depression, it can remind someone of their worth and let them know they're not alone. But it can be tricky to know what to say — especially if you don't understand what it's really like to experience depression.
"People who are depressed know that they're not in a desirable condition, and yet they still want to be viewed as desirable," Shenell D. Evans, Ph.D., a psychologist in New York, told The Mighty. "Compassionate expressions are more likely to help people move in a healthy direction. How many of us might feel lured out of sadness when someone expresses they miss or need us?!"
Evans recommended "openly acknowledging their struggle without adding negativity." You can do this by neutrally describing signs your loved one may be struggling and letting them know you're there for them, even if they don't have the energy to reach back out. Avoid tough love or sarcastic comments and refrain from negative judgments.
To help you brainstorm some messages to send your friend, we asked our Mighty community what text they'd like to receive in the midst of depression. If someone in your life needs a little reminder that could go a long way, here are some messages that might inspire you to send a text of your own.
Here's what they told us:
1.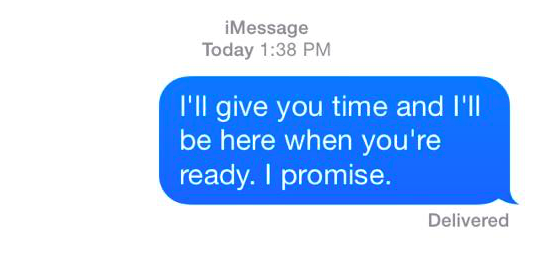 2.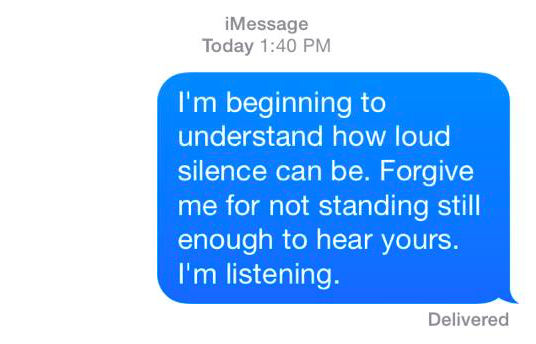 3.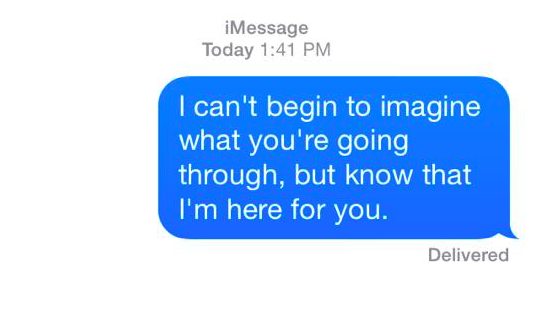 4. 

5.

6. 

7.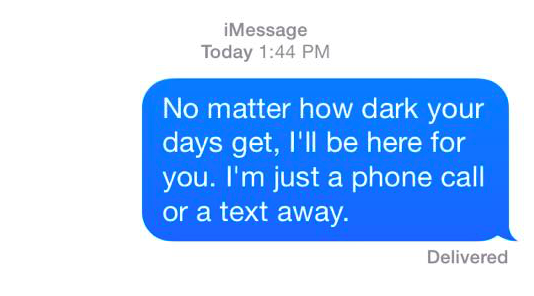 8.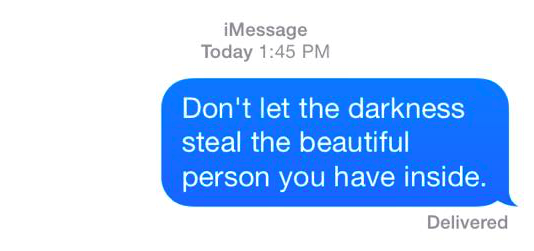 9.

10.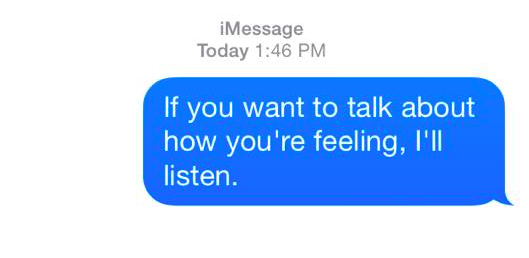 11.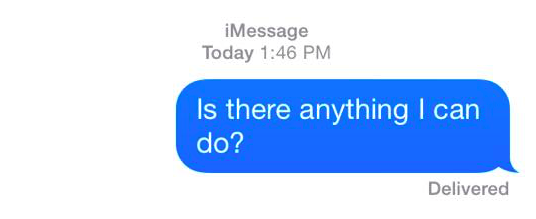 12.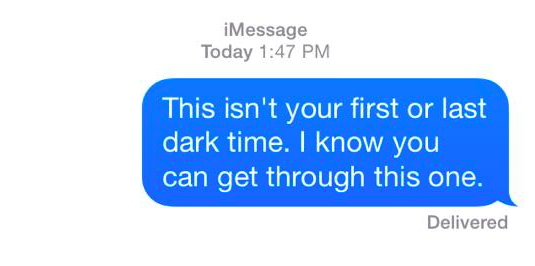 13.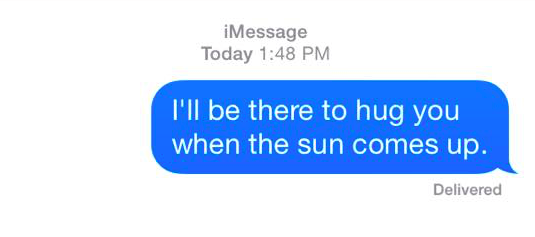 14.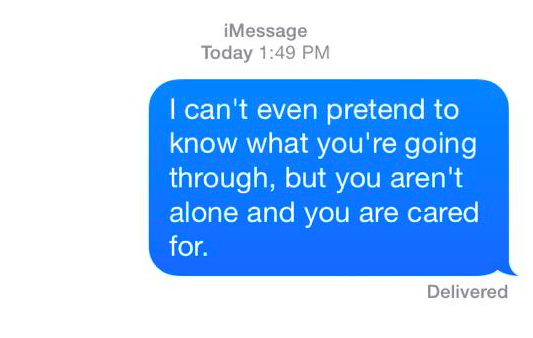 15.

16.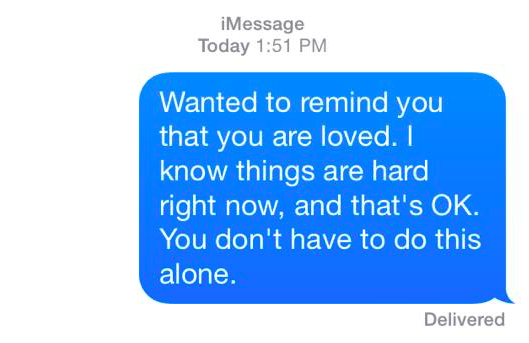 17.

18.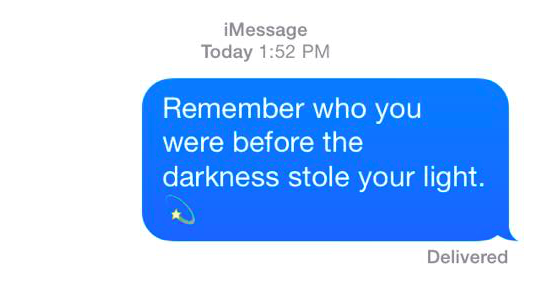 19.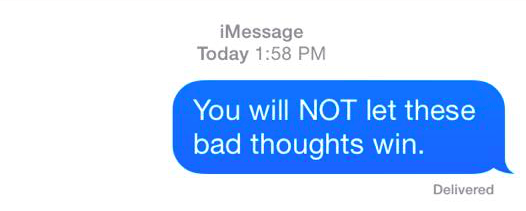 20.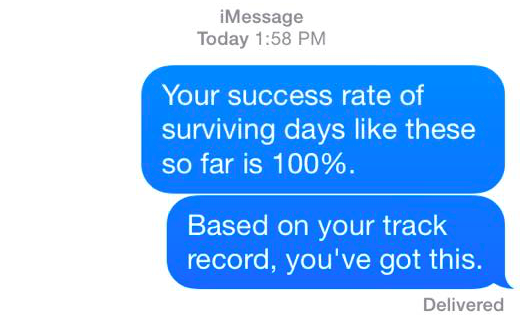 21.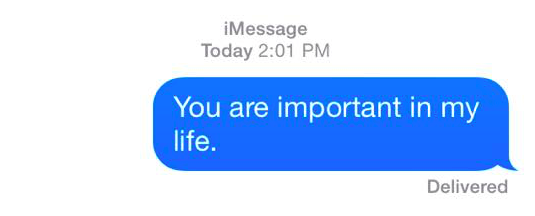 22.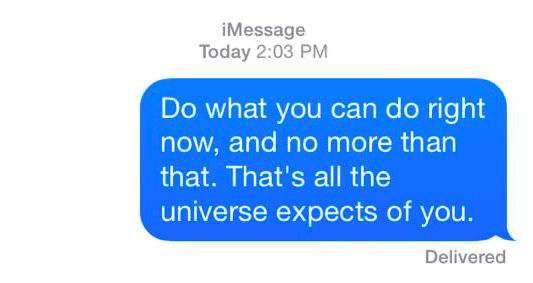 23. 

24.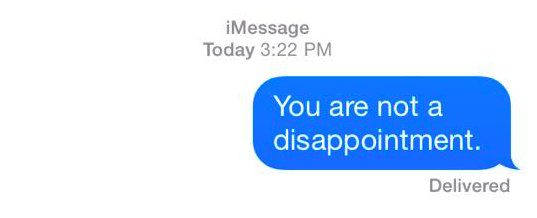 25.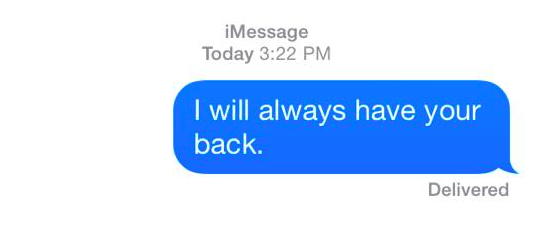 Keep in mind that even if your friend with depression isn't up for answering your messages right away or doesn't show immediate signs of improvement, that's OK. Supportive texts remind your loved ones they're not alone, and that, Dr. Evans said, is important for the journey out of depression.
"Compassionately hold space for them by acknowledging how they're doing," Evans said. "Offer what you can in terms of tangible or intangible support. Express your desire for them to feel better. View your words and actions as seeds that you can water and nurture, rather than service or advice that isn't being heeded."
Originally published: February 9, 2016