Tumblr Artist Sam Wilman Creates Comic About Living With Depression
---
Sam Wilman wasn't planning on illustrating what living with depression is like for her class assignment, but, in the midst of a depressive episode, drawing her life experiences seemed to make the most sense to the 19-year-old.
"As I began to plan this comic, I was already in a bad state of mind, drifting in and out of productive sessions until I was at the night before my deadline and forced to finish it," Wilman, who studies animation at the University of Hertsfordshire in the U.K., told The Mighty. "This comic was a visual representation of how my life at college was progressing, and as of now still ongoing, as the comic reflects."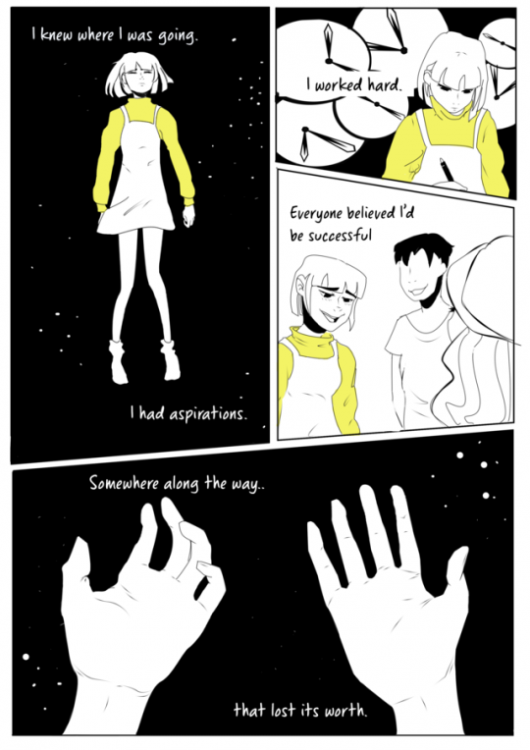 Wilman took the assignment, to draw a 6 to 12 page comic showing narrative and character design, and used it to show what living with depression can look like. "I always used to struggle to explain my depression to friends and family in a way that people without it could comprehend," she said. "I'd attempted to explain it before in poems I used to write back when I was doing my Creative Writing A Level, but the closest I got was likening it to an ocean."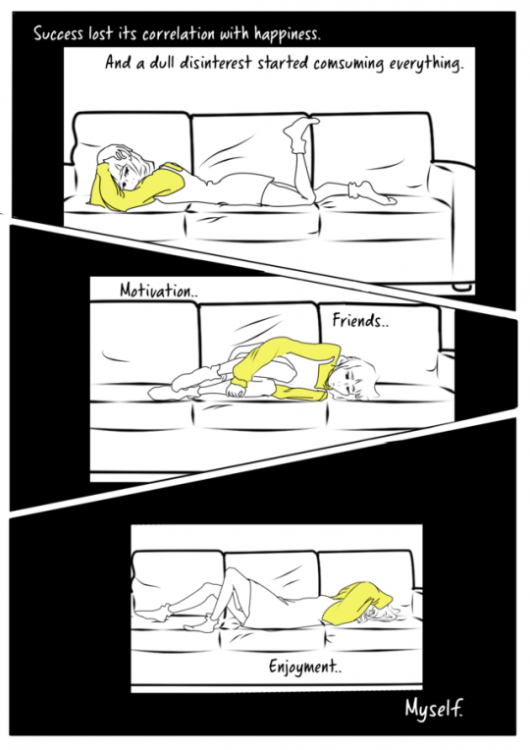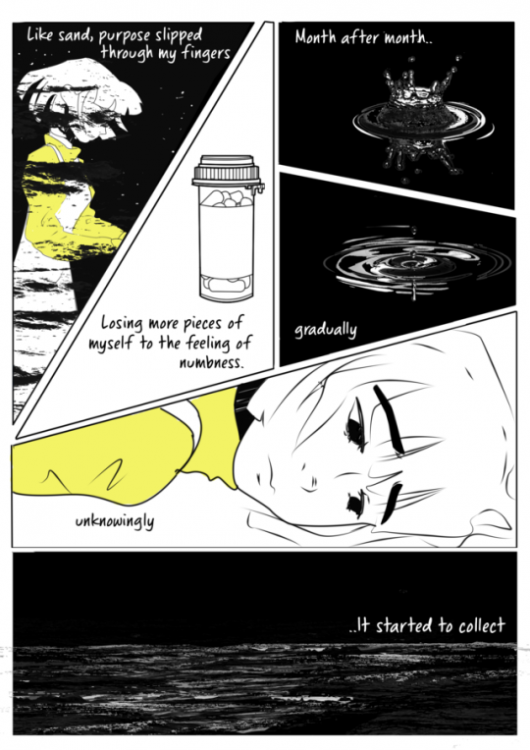 Like her poetry comparing depression to an ocean, Wilman's comic also makes use of oceanic references, comparing depression to drowning in a black tide.
[Depression is] entirely the feeling of being submerged in water, like when you're a child in a swimming pool, and ducking your head beneath the water mutes everything going on above the surface. It's peaceful, and weightless, but you have to resurface at some point. Your lungs may get bigger over the months, and it gets more and more familiar to hide under the progressively rough waves collecting above, but your body will always tell you to resurface.
The comic's title, "Pâro," also references Wilman's experience of depression. The word, which was created by writer-artist John Koenig, describes the feeling that no matter what you do, it is always somehow wrong.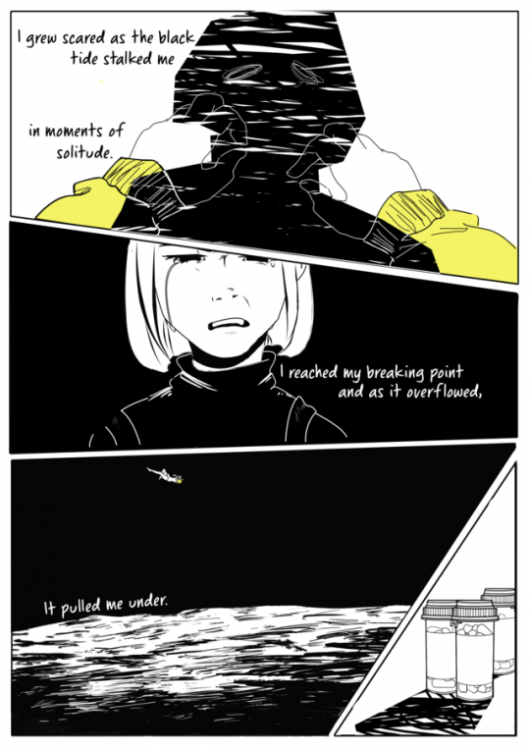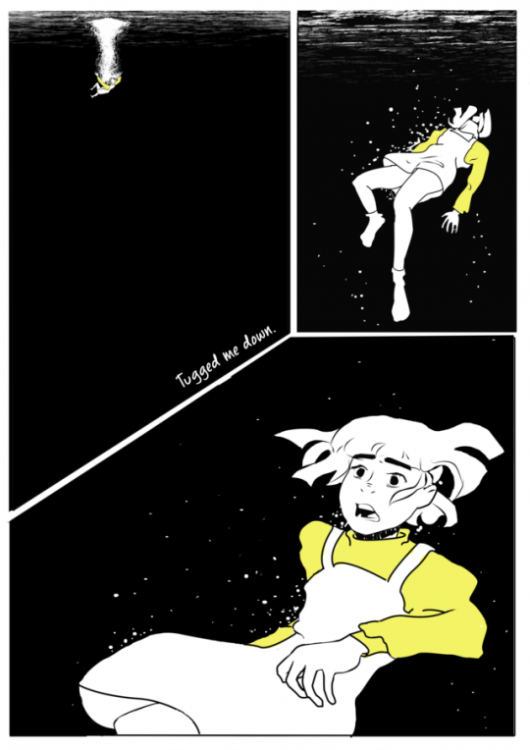 Keeping with the reality of living with depression, Wilman chose to end her comic on a darker note. "I couldn't bring myself to write about a happy ending when I haven't yet found one myself," she noted. "I could've closed with death or with some ominous ending but that seemed too obvious, since most people seem to link with depression is death, and purely just death, not the struggle. I found it more upsetting to state the actuality of depression, where most struggle with their own thoughts for months or years without finding comfort or resolution."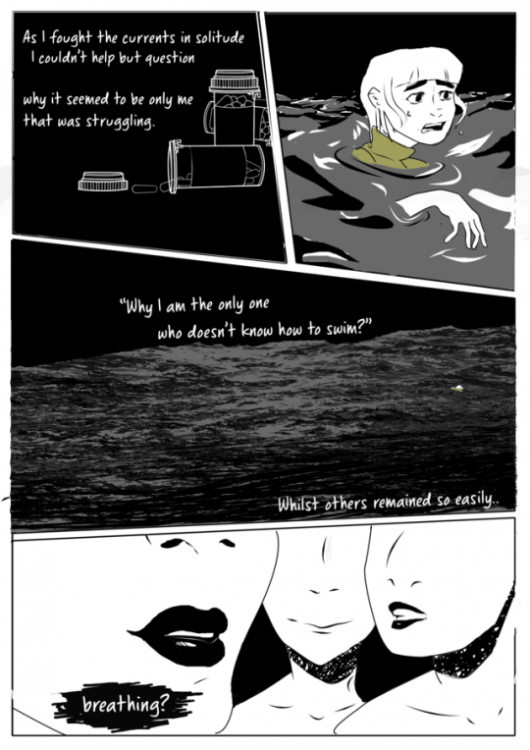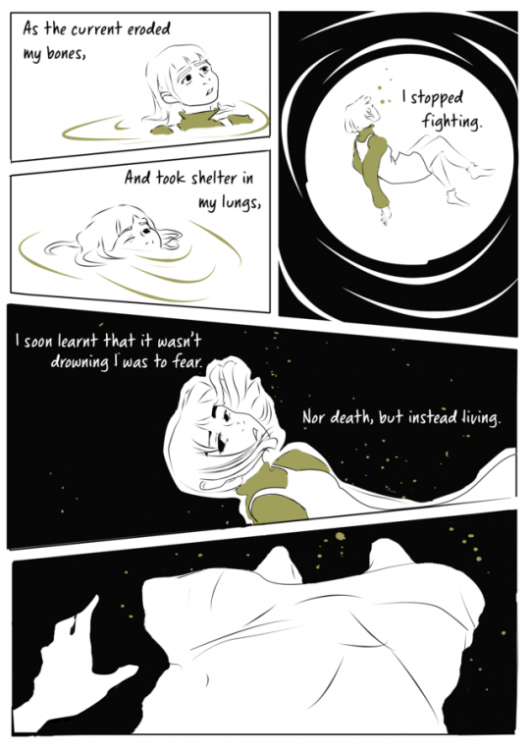 Wilman said she hasn't received a grade for her assignment yet, but has heard from others on Tumblr, where she shared the comic, that they can relate. "I, myself, hope that I, and others that have commented that they feel similarly, find some sort of purpose to carry on," she added.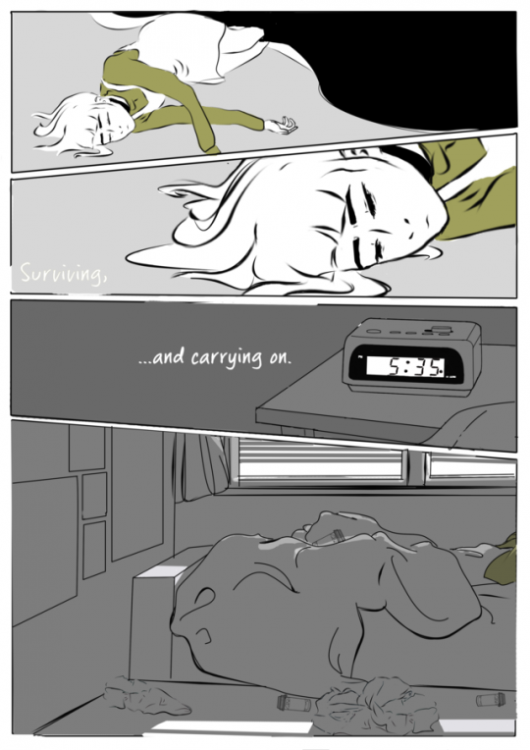 You can view more of Wilman's artwork on her Tumblr. 
If you or someone you know needs help, visit our suicide prevention resources page.
If you need support right now, call the National Suicide Prevention Lifeline at 1-800-273-8255, the Trevor Project at 1-866-488-7386 or text "START" to 741-741.
Originally published: April 4, 2017