21 Unexpected Coping Techniques for People With Compulsive Skin Picking
---
Editor's note: If you struggle with a body-focused repetitive behavior, the following post could be potentially triggering. You can find resources at The TLC Foundation for Body-Focused Repetitive Behaviors.
Dermatillomania, or compulsive skin picking — like other types of body-focused repetitive behavior (BFRB) — can be a distressing and embarrassing disorder, sometimes hidden for years by those dealing with it. As someone who lives with this, I know I've often struggled to find ways to stop my behavior in its tracks. It's difficult to simply "stop," as our well-meaning friends and family sometimes ask us to do. So, what's a compulsive skin picker to do?
That's exactly why we asked our mental health community for their own tips, tricks and unexpected solutions. Perhaps, among the top answers featured below, you or your loved one will find a hidden gem you haven't yet tried.
Here's what our community told us:
1. "I always wear a necklace that has a charm on it and something a little heavy. Whenever I reach to pick, I divert my attention to the necklace or the charm. Focusing on how soft/rough/textured it is, paired with focusing on the weight around the base of my neck, is a way to ground you and helps calm the anxiety." — Jessica H.
2. "Acrylic nails! You can't get your finger underneath any broken skin, or scratch your skin to start it off." — Donna L.
3. "I find that peeling the small white skin of clementines is very satisfying. It helps me do something with my hand and makes me eat something healthy." — Clémence E.
4. "I taught my dog to stop me from doing it. She paws at me until I stop scratching my skin. Also knitting. Keeping my hands busy with something productive is much better than hurting myself." — Helen R.
5. "I use rings on my fingers… I have one particular ring I spin and play with." — Christine L.
6. Mine is the skin on my fingers, near my nails. I've found keeping them well-manicured and polished helps." — Miranda A.
7. "I do regular gel manicures at home with pretty nail art. The smooth surface of the gel polish helps distract my fingertips from roughness in my cuticles, plus my nails are pretty and I don't want to mess them up. If I have to pick, it can be at the nail polish instead of my skin. I also spend time maintaining my cuticles, and I have a cuticle tool in every room of my house. It doesn't solve the problem totally, but it helps — about 80 percent reduction, which is huge. I hardly ever wear band-aids anymore." — Morgan B.
8. "I try to interrupt the thought patterns going through my head when I want to pick the most. I'll try to distract myself with something else to do, like doing my nails, playing with my hair or making something. Sometimes, I won't even realize I'm picking at my face until it's already happening. Then, I'll try to stop myself, and de-stress in a healthier way." — Abbey V.
9. "I tell myself I am a badass motherf*cker and badasses do badass stuff like color or self-care instead." — Sarah D.
10. "I try to find something to fidget with. A pencil, a pen, paper. The most common thing that distracts me is my pop socket on my phone. Perfect thing to fidget with." — Hannah S.
11. "I'll try every technique I hear about. I keep fidget things in my school bag always. I have a fidget cube, an edamame keychain, a worry stone, lotion, cuticle cream, etc. When it gets really bad, I'll just have to cover fingers with band-aids." —  Joanna M.
12. "Art. But I never thought of it this way until I became aware of the fact I pick my skin, but art keeps my hands busy. Focus on tiny details is focus taken away from imperfection in the skin." — Alysia M.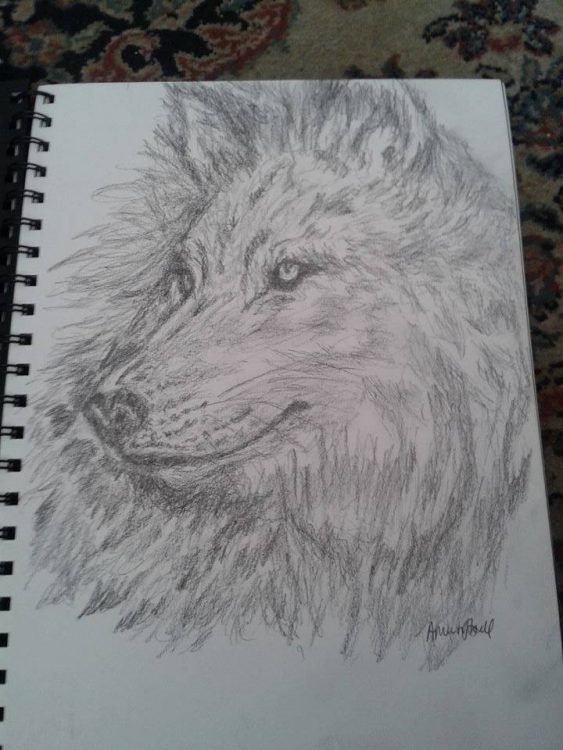 13. "I cut my nails short enough to where it's hard for me to pick or scratch. I also find things to fidget with to distract myself from the impulse to pick. Wearing makeup also helps with not picking because I get too worried about messing up my makeup to even think about picking." — Marissa P.
14. "Get out of the house. I used to shame myself so badly for picking that I was suicidal more days than not. I was always too scared to go anywhere after I picked because I didn't want people to know I did that to myself. My counselor just straight up asked one day, 'How would they even know?' It hit me that everyone has their own things on their minds and probably wouldn't even notice my face was red or irritated, especially if I put make up on. So now, I beat the shame and force myself to leave the house if I have picked." — Rachel P.
15. "My therapist suggested I get a tiny piece of silly putty and play with that. I sort of roll it over the area of my thumbs that I normally pick and squish and pick at the silly putty. I thought it would never work, but it works very well for me." — Sonya U.
16. "I've found watching pimple popping videos on YouTube stops any compulsions I might have. It's weird, I know, but there is a huge population who watches them. My skin has never looked or felt better and I'm middle-aged." — Denise Z.
17. "Gel manicures, mindfulness practice, yoga, coloring and connecting with others. The TLC foundation for BFRBs has tons of resources and people who have helped support me with this challenge too!" — Julia S.
18. "Just recently, a therapist suggested to me that instead of saying, 'I'm not going to pick all day' like I used to say to myself, and then end up picking and feel bad about it, that I give myself three chances to pick so that I have a little less pressure and more wiggle room. Then, I slowly decrease the number of chances. My mom added to the idea that I get 25 cents for each leftover chance I have. At the end of the month, I get to go shopping. So far, I am picking a lot less." — Katie R.
19. "I have a habit of tearing and biting the skin around my nails. If possible, I'll sit on my hands or hold something so my fingers are busy. I asked my boyfriend to keep an eye out and if he notices me doing it to take my hand." — Courtney W.
20. "I sometimes wear elastic bands on my wrists or arms, or tight hair ties to snap against my wrist instead." — Lisa D.
21. "I took up sculpting. It stops the urge to pick and scratch and helps relieve some anxiety too." — Becca S.
If you or a loved one is affected by body-focused repetitive behaviors, you can find resources at The TLC Foundation for Body-Focused Repetitive Behaviors.