The Dangers of Being Misdiagnosed With Diabetes Type 2 Instead of Type 1
---
I was diagnosed with type 2 diabetes at the age of 9 years old. After many years of taking pills and seeing no results, I started insulin. My body rejected the pills.
In 2014, the hospital doctors ran some tests and told me I was misdiagnosed. I am a type 1 diabetic who almost died due to a medical error.
In August of 2015 I was in the hospital almost once a week before they told me I had gone into DKA (diabetic ketoacidosis) for the third time since 2014. This time though, I was battling a septic infection in my blood. This caused me to get an 11 cm cyst in my fallopian tube on my right ovary, and I ended up with a pulmonary embolism.
After two weeks in the ICU and non-stop vomiting and sleeping, I finally came to. My doctors were amazed; they didn't think I would make it.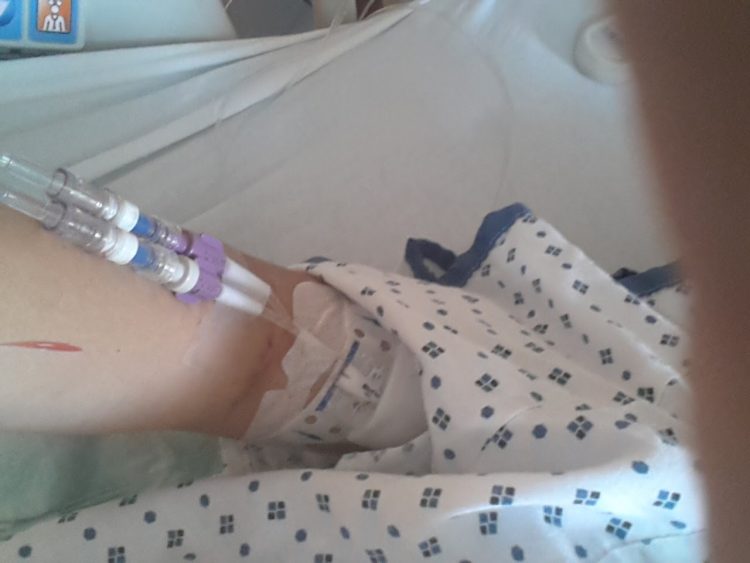 Since 2015, I have only gone into the beginning stage of DKA once. Since then, my sugars have become more stable. I'm living better than before and working to stabilize my blood sugars so I can stay out of the hospital.
I had to learn the hard way to manage my diabetes by being very ill and having to fight for my life before I was given a wake-up call.
We want to hear your story. Become a Mighty contributor here.
Originally published: June 12, 2017