Yet Again, Disability Films and Disabled Actors Were Snubbed by the Oscars
---
The nominations for the Academy Awards were announced Monday, January 13. Once again, there is much-deserved criticism that all of the acting categories and the Best Director category aren't diverse. The Best Director category is all male and most of the nominated actors are white.
When we rightfully raise questions about diversity and the Oscars, the conversation seems to always focus almost solely on race and gender. Why aren't we also talking about disability? I am particularly sour over one worthwhile nomination that sadly didn't come to pass.
One of the films that is widely talked about, but yet did not get acknowledged this award season was "The Peanut Butter Falcon." The movie tells the story of a young man named Zack who has Down syndrome (newcomer Zachary Gottsagen). He escapes his living facility and travels with his social worker (Dakota Johnson) and a troubled fisherman (Shia LaBeouf) to a wrestling school. The movie opened to rave reviews, currently scoring a ripe 96 percent rating on Rotten Tomatoes. "The Peanut Butter Falcon" is the rare movie that focuses on disability while portraying it in a positive light. It tackles the topic of people with disabilities, specifically neurodiversity, and important issues, such as living facilities and poor treatment.
In a later scene, Tyler and Zack hang out on a beach. Questioned why he is practicing his evil laugh, Zack responds that he is a villain. "I can't be a hero because I have Down syndrome," he says plainly to Tyler. Tyler asks him who says these things to him. After Zack says coaches and teachers treat him in demeaning ways and his family left him, Tyler dismisses those claims, saying he is a good guy.
"It has to do with what's in here, in your heart. You've got a good-guy heart," Tyler tells Zack. This is a rare message to people with disabilities from Hollywood. In an industry where people with disabilities are portrayed as objects of pity, inspiration porn, or stereotypical mockeries, Tyler's quote is a humane message of acceptance.
Both LaBouef and Johnson also give stellar Oscar-worthy nominations, but it is Zachary Gottsagen, my friend and my co-star from our upcoming movie musical "Best Summer Ever" (which will premiere at this year's SXSW Film Festival), who is the standout. The movie was literally written around him, and Zachary carries the movie on his shoulders with charm, sincerity and a sense of adventure. Zachary proves to the world that he is a valid actor and his performance is one for the ages. Critics agreed and some said he could be poised to win the Oscar. However this award season, Zach's performance was overshadowed by the same elite, non-disabled actors.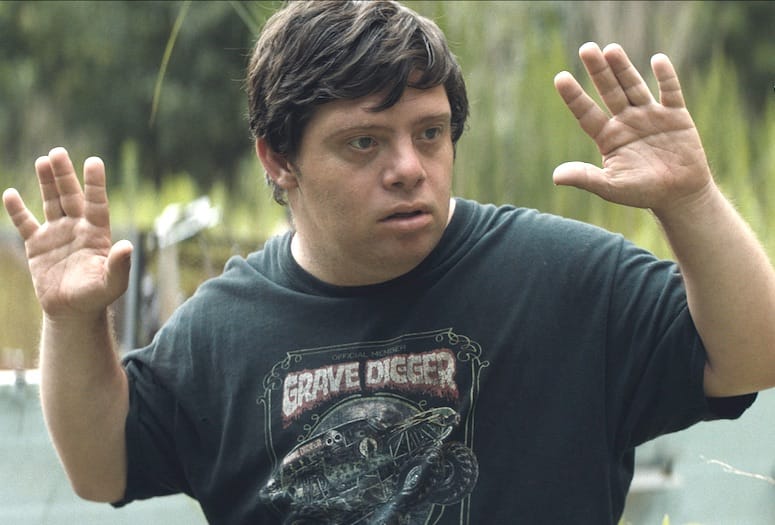 While I didn't expect "The Peanut Butter Falcon" to be in categories such as Best Picture, I was hoping Zachary would pull an upset and be a part of the list of Oscar surprises this year. He has won accolades at the Hollywood Critics Association and the Palm Springs International Film Festival, and he was just on talk shows in the United Kingdom and even on "The Ellen Show" with co-star Dakota Johnson last month. If Zachary had been nominated for an Oscar, he would have been merely the third actor with disabilities to be nominated. Marlee Matlin won Best Actress for "Children of a Lesser God" (1986), being the only deaf performer to win an acting Oscar. Harold Russell, a double amputee, won both Best Supporting Actor and an Honorary Academy Award for "The Best Years of Our Lives" (1946).
Meanwhile, there are countless fully-abled actors who have won Academy Awards for playing characters with disabilities. The most recent winner was Eddie Redmayne, who portrayed Stephen Hawking — who used a voice synthesizer and electric wheelchair after developing ALS, in "The Theory of Everything" (2014). Daniel Day-Lewis masterfully portrayed my disability (cerebral palsy) as artist Christy Brown, who was nonverbal and moved around by scooting and used his feet to paint, in "My Left Foot" (1989). Jamie Foxx, who won as Ray Charles in "Ray" (2004) had his eyes glued shut to better understand Charles' blindness and get in character. The list of actors mimicking disability and getting awarded for it is a long one!
Actors, directors and producers in Hollywood say how much they want actors with disabilities to star in movies with them. However, they keep on inserting themselves in disabled roles, such as Bryan Cranston in "The Upside" and Dwayne Johnson in "Skyscraper." Writers sometimes even write disability out of movies, such as Disney's "Christopher Robin" (2018) when they wrote Christopher Robin's real-life daughter's cerebral palsy out of the movie.
Here is a real-life actor with a disability (Zachary) actually and incredibly portraying a character with a disability in a major movie, but he is swiped aside for already established, abled actors. And two non-disabled actors, Joaquin Phoenix and Leonardo DiCaprio, are currently nominated for Oscars for playing characters with mental disabilities. It's the same old, same old. There's nothing innovative, original or inclusive about that.
I am not saying the industry should give every single actor with disabilities an Oscar or Emmy for every role they do. I am not saying to nominate me or my fellow co-stars with disabilities for Oscars for "Best Summer Ever" this year. My message is: If the entertainment industry wants to truly welcome actors with disabilities, such as Zachary, we should be recognized for our accomplishments. When we do award-worthy work, give us the same recognition and respect you give to established actors like Meryl Streep and Tom Hanks. That is when we will truly feel equal in Hollywood.