Girl With Down Syndrome Models New JoJo Maman Bébé Clothing Campaign
---
What happened: A toddler with Down syndrome is the new face of a fashion campaign after being discovered by a popular children's clothing brand.
Eleanor Manton, 2, was scouted by JoJo Maman Bébé, a U.K. mother and baby brand, after they discovered her adorable photos on her family's Instagram account. Helen Manton, Eleanor's mom, was "screaming and jumping for joy" when the retailer reached out about the modeling opportunity for the autumn/winter 2020 campaign.
Because of lockdown restrictions, Eleanor was sent clothing and shoes for her to model from home. Manton said she spent a couple of days taking pictures of her daughter for JoJo Maman Bébé.
"When I saw those campaign images I don't think the phrase 'bursting with pride' cuts it," Helen explained to the BBC. "Just seeing her little beaming face, she's just a ray of light, was incredible, it makes me really, really proud."
The Frontlines: The fashion industry, though it has made some progress, is still not inclusive to models with disabilities. Having a child with Down syndrome, like Eleanor, included in a large fashion campaign is step in the right direction. Seeing kids with disabilities in advertising and media ensures they're included in every facet of life.
If children like Eleanor are seen in the fashion industry, it's going to keep raising awareness … and when people see children like Eleanor it's not a shock to them. — Helen Manton
Get more on Down syndrome: Sign up for our weekly newsletter.
A Mighty Voice: Our contributor, Ellen Stumbo, said when her daughter was born with Down syndrome, she searched parenting and baby magazines for a baby who looked like hers. "This was 11 years ago, but I still remember the pang I felt that babies with Down syndrome were not represented. … Thankfully, we are seeing more and more individuals with Down syndrome in print, advertisements and on the runway. From babies to kids to high-end cosmetic brands, models with Down syndrome are present in the media more and more." You can submit your first person story, too.
Add your voice: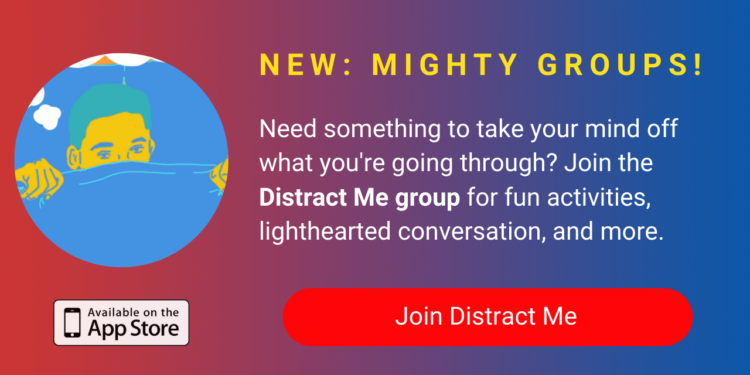 Other things to know: More brands are realizing that including children and adults with Down syndrome and other disabilities in their ad campaigns is more representative of real life. Here are some brands working with models with Down syndrome, and models who are rocking ad campaigns:
Where to learn more: Photos of the Eleanor Manton appear in the JoJo Maman Bébé autumn/winter 2020 catalog. Request a copy here, and you can see the new line Eleanor modeled here. You can follow the Mantons on Instagram here.
Our New Autumn collection has arrived and for this season our customers took the camera! ???? Shop the new kids collection here: https://t.co/tOPy10jm8F pic.twitter.com/7Dk2SgChI3

— JoJo Maman Bébé (@JoJoMamanBebe) August 19, 2020
Originally published: August 26, 2020