Meagan Nash Asks OshKosh B'gosh to Include Her Son, Who Has Down Syndrome, in Its Ads
---
Update: On October 25, Asher Nash and his family met with OshKosh B'gosh, and Asher will be modeling in the company's holiday advertising. 
Asher Nash is breaking the internet. In less than a week, a photograph of the 15-month-old has racked up over 59,000 likes and 79,000 shares on Facebook. Now, his mom, Meagan Nash, is asking children's retailer OshKosh B'gosh to feature him in one of its advertising campaigns.
"I would love for OshKosh to meet my son and see what we see in him," Nash told The Mighty. "I don't want them to use him because of this fuss we are making on the internet. I want them to use him because they value him and see how much he could contribute to their advertisement. Children with Down syndrome and other disabilities are incredible human beings, and we want OshKosh to want to help change the world's perception."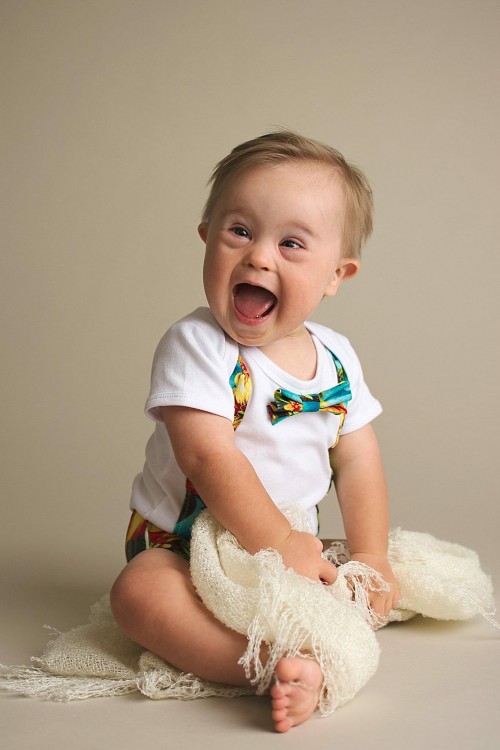 While retailers and designers like Target, Kmart and Tommy Hilfiger have moved towards more inclusive advertising, people with disabilities are still widely underrepresented in the media.
"With 157 million companies in the world and still only a handful that include the consumers who have disabilities, we have a lot of work to do," Kathryn Driscoll, founder of Changing The Face of Beauty, told The Mighty. "We… believe brands can empower the future of the disability community by valuing them as consumers in advertising. One in five families have someone with a disability in their immediate family. That is 20 percent of the population brands like OshKosh are not communicating to."
Nash, who lives with her family in Georgia, hopes Carter's, Inc., the parent company of OshKosh B'gosh, also headquartered in Georgia, will respond to her request, and include children with disabilities in its advertising. "Without truly accepting my son and others with special needs, there can be no inclusion for them in the future," Nash said. "It is time we realize they are not 'just a trend' that comes and goes in advertisement. They are here to stay!"
The Mighty reached out to OshKosh B'gosh through its parent company Carter's, Inc., and has yet to hear back.
Photo Credit: Crystal Barbee
Originally published: October 17, 2016