16 People With Down Syndrome Changing the World
---
When my daughter was born and officially diagnosed with Down syndrome, we had many people who expressed a version of being "sorry" about her diagnosis. One of my aunts, however, sent me a link to a story about Pablo Pineda, a Spanish man who has Down syndrome. It was the first time I heard of a person with Down syndrome obtaining a college degree.
Pablo Pineda is not the only person with Down syndrome who has blasted through stereotypes. There are many individuals who, today, make outstanding contributions as artists, activists, students and community members. Through their examples, these trailblazers open the doors for other people with Down syndrome to follow.
These are just of few of the many people with Down syndrome who are making a difference in our world. While it is hard to imagine where my daughter will be when she grows up — especially looking at where she is now — I appreciate having these people's roles in the media because of how they challenge stereotypes. Most important, I believe everyone can make a difference, regardless of ability. It just looks different for each person.
1. Kayla McKeon
Kayla McKeon is the first Capitol Hill lobbyist with Down syndrome. She is the recipient of the Laura Lee self-advocate leadership award. She is the host of "Kayla's Korner," a podcast where she talks to Members of Congress, the National Down Syndrome Society board of directors and self-advocates.
Follow Kayla McKeon's blog or listen to her podcast.
2. Isabella Springmühl
Isabella Springmühl is a 22-year-old Guatemalan designer with Down syndrome. her brand is called, "Down to Xjabelle." Springmühl was named one of the BBC 100 inspirational women in 2016. She also made it in Spanish Influential's top 28 most influential Latin American women in 2017. She is the first internationally recognized fashion designer with Down syndrome
You can follow Isabella on Facebook.
3. Yulissa Arescurenaga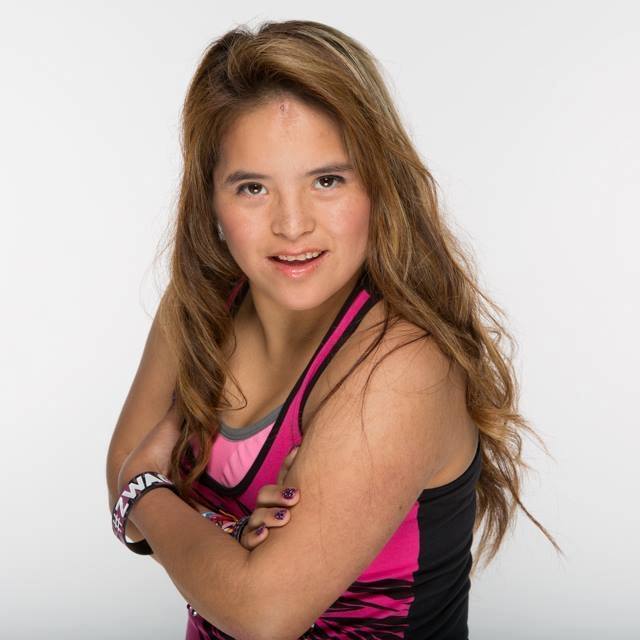 Yulissa Arescurenaga is the first licensed Zumba instructor with Down syndrome. Arescurenga worked for six hours a day over the span of four years learning dance routines, and in 2012 fulfilled her dream of becoming a Zumba instructor.
You can follow Yulissa on Facebook.
4. Sujeet Desai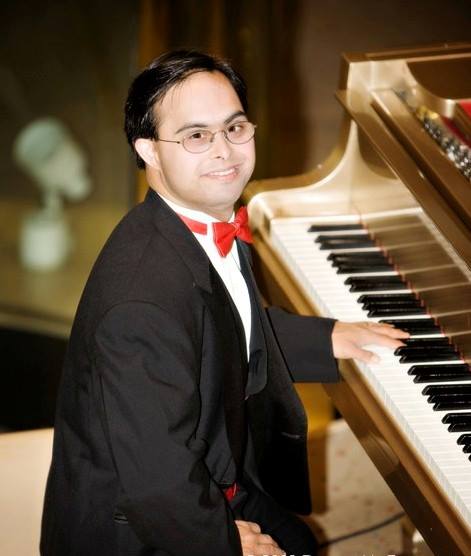 Sujeet Desai is an accomplished musician who has mastered seven instruments. He graduated from Fayetteville-Manlius High school in Syracuse, New York, with a 4.3 GPA. He also graduated from the Berkshire Hills Music Academy in South Hadley, Massachusetts, after a two-year residential post-secondary study in Music and Human services.
Vist Sujet Desai's website or follow him on Facebook.
5. Pablo Pineda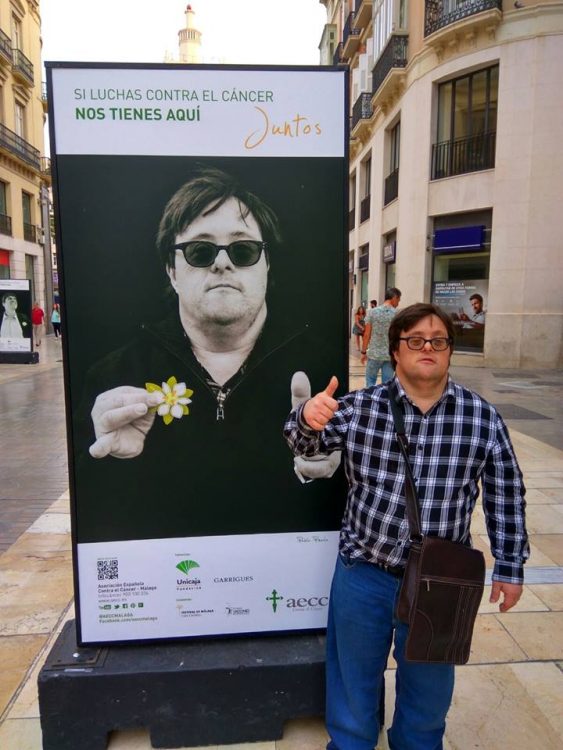 Pablo Pineda is a well known public figure in the Down syndrome community. He is from Spain and works as a teacher after obtaining his degree and teaching license. He is a sought-after public speaker who focuses on issues of disability and raising children with disabilities. Pablo stars in the movie "Yo, También" and wrote the book, "El Reto de Aprender: Niños con Capacidades Especiales (Manual para padres)" The Challenge to Learn: Children With Special Abilities (Manual for Parents).
You can follow Pablo on Twitter or Facebook.
6. John Franklin Stephens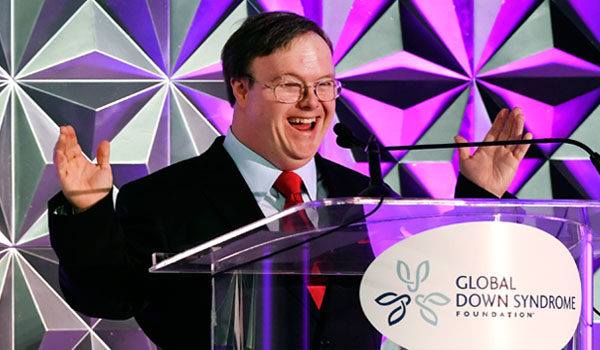 John Franklin "Frank" Stephens is best known from his advocacy efforts for people with Down syndrome — he gave a powerful speech to Congress that went viral, and he also spoke at the United Nations challenging the way society often looks at those with Down syndrome. In 2016, he received the Quincy Jones Exceptional Advocacy Award from the Global Down Syndrome Foundation.
Frank is also an actor who's been cast in "Dawn" and "Touched by Grace."
You can follow Frank on Facebook.
7. Karen Gaffney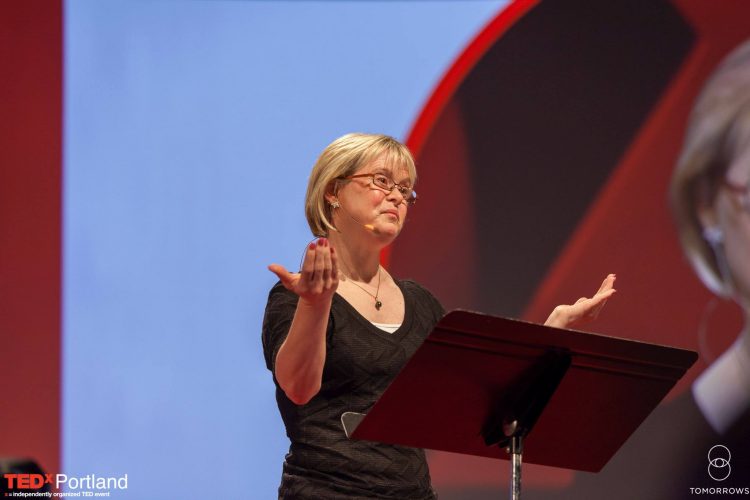 Karen Gaffney is the founder and president of the Karen Gaffney Foundation, a nonprofit organization dedicated to championing for inclusion in families, schools, the workplace and the community for people with developmental disabilities. She creates awareness by calling attention to the tremendous capabilities of people with disabilities.
Karen graduated from St. Mary's Academy in Portland, Oregon, and earned a two-year Associates of Science degree from Portland Community College. She successfully swam the English Channel as part of a six-person relay team. She also swam nine miles across Lake Tahoe in 59-degree water to raise money for the National Down Syndrome Congress and to show the world that people with Down syndrome are capable. Karen travels the country speaking to a wide range of audiences about overcoming limitations and about what can be accomplished with positive expectations.
You can learn more about the Karen Gaffney Foundation or watch Karen's powerful Ted Talk where she makes a case for Down syndrome and why all lives matter.
8. Marcus Sikora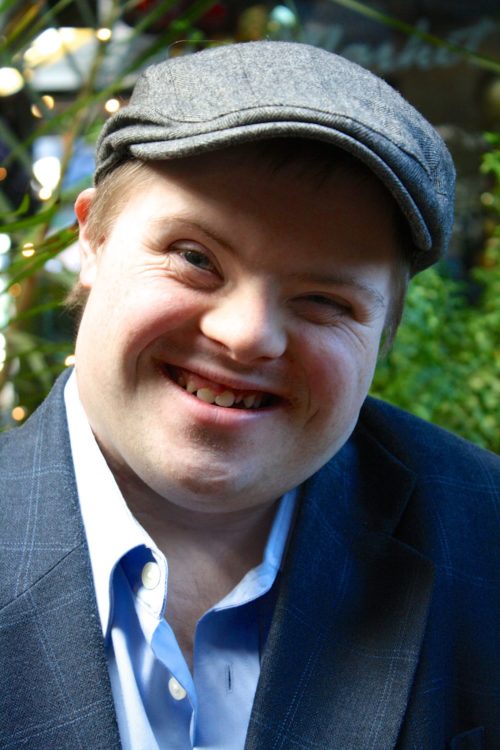 Marcus Sikora is a 28-year-old creative soul who lives in Omaha, Nebraska. He has acted on stage with local and national companies, written a short one-act, and spoken to groups of all sizes including at the United Nations and also to delegates from around the world at the World Down Syndrome Congress in Glasgow, U.K. His first book for children, "Black Day: The Monster Rock Band," is well-received with consistent 5-star reviews. When he's not watching theater, singing, or working out, he's contemplating the sequel, "Black Day Two."
You can connect with Marcus Sikora via Twitter, Facebook or his website. 
9. Madeline Stuart
Madeline Stuart is an Australian model. She has modeled in New York Fashion Week, Art Hearts Fashion Week, Style Fashion Week, Melange Fashion Week, Caspian Fashion, Runway Dubai, Mercedes Benz Fashion Week China, Birmingham Fashion Week, Sunshine Coast Fashion Festival and dozens of others globally. Madeline supports dozens of nonprofits, some of which she has made special appearances for or performed a professional dance routine or modeled in their fundraising fashion shows.
Madeline oversees her dance school in Brisbane, "Inside, Outside Dance Ensemble," while also participating in Special Olympic games all while balancing her very hectic modeling career. In February 2017, Madeline launched her own Fashion Label: 21 Reasons Why by Madeline Stuart.
You can follow Madeline on Instagram or visit her website.
10. Alan Tellez
Alan Tellez in an accomplished Mexican painter who has studied under some of the most recognized Mexican artists and teachers. He has had several art exhibits in museums across Mexico City and Toluca alongside other famous Mexican artists. He has also had an exhibit in New Your City. Tellez is a global Down syndrome ambassador and has spoken at the United Nations.
You can follow Alan on Instagram or buy prints on his website.
11. John Cronin
John Cronin and his father, Mark Cronin, founded John's Crazy Socks in Dec. 2016. The business idea sprouted from John's love of "fashion-forward" socks.
"In November, we fell into a conversation about his socks," Mark Cronin told The Mighty. "By the end of the conversation, we decided to open an online sock store and to call it John's Crazy Socks."
John has a mission to spread happiness, and one way he does so is through giving back. Five percent of the earnings go to Special Olympics, which John has participated in. The company also has a series of awareness socks and have donated to causes like Down syndrome and autism awareness and breast cancer research.
President George H. W. Bush and his family wore John's Crazy Socks at Barbara's funeral in April 2018.
You can shop for socks on the company's website or join the Sock of the Month club.
12. Jamie Brewer
Jaime Brewer is an American actress best known for her role as Adelaide on hit show, "American Horror Story." She has performed in dramas, musicals and comedies. She became the first person with Down syndrome to win a Drama Desk Award. Brewer won best featured actress in a play for her role in the Off-Broadway show "Amy and the Orphans."
Jamie was elected President of the ARC of Fort Bend Chapter. From there, she was appointed to the State of Texas ARC Board, then elected to the Executive Board as Treasurer. Jamie was then asked to serve on the ARC Governmental Affairs Committee for the State of Texas. She spoke with Senators at the Texas State Capitol regarding the needs of people with disabilities in Texas.
Jamie is involved with several nonprofit organizations.
You can follow Jamie on Twitter or Instagram.
13. Brittany Schiavone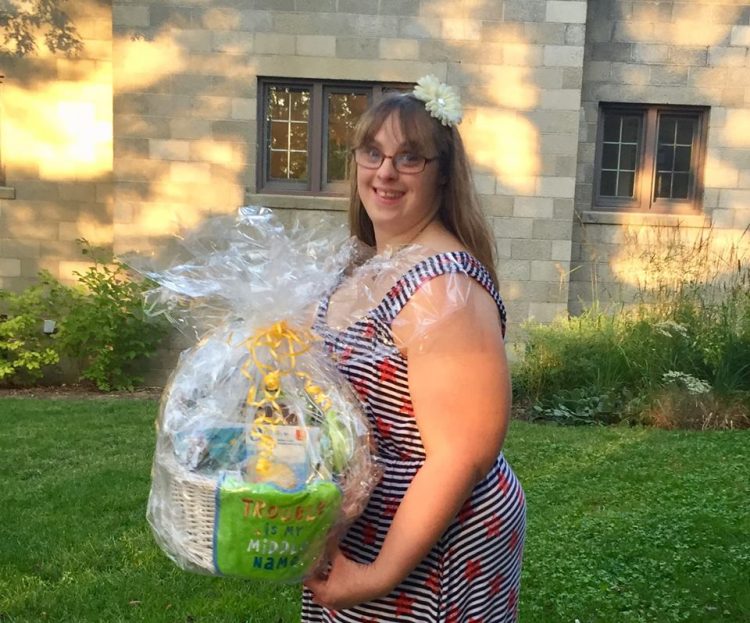 Brittany Schiavone is a young woman making a difference within the Down syndrome community. Through her nonprofit "Brittany's Baskets of Hope," she provides baskets of products and information for parents of newborns with Down syndrome.
You can donate to help make the baskets or you can request one or follow her on Facebook.
14. Lauren Potter
Lauren Potter is an actress and producer best known for her role as Becky Jackson on the hit show "Glee." She also stars in "Guest Room"and "Mr. Blue Sky" among several other shows.
In November 2011, President Barack Obama appointed her to the President's Committee for people with intellectual disabilities, where she advised the White House on issues affecting people with disabilities, including items such as education and workplace integration issues.
Lauren is a public speaker and is well known for advocating for people with disabilities.
You can follow Lauren on Instagram.
15. Ángela Covadonga Bachiller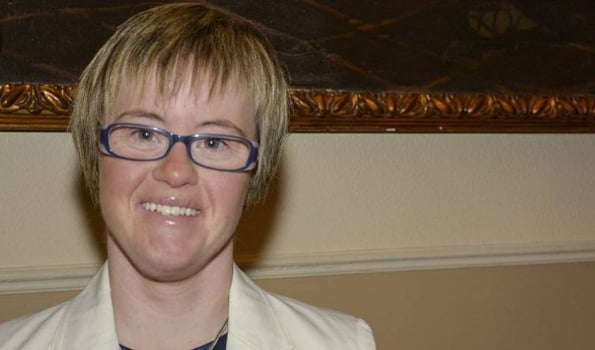 Ángela Covadonga Bachiller is a Spanish city councilor for Valladolid and a member of the People's Party. She became Spain's first city councilor with Down syndrome, sworn in on July 29, 2013. She works to ensure people with disabilities get the same rights as other citizens.
16. Akihito Ochi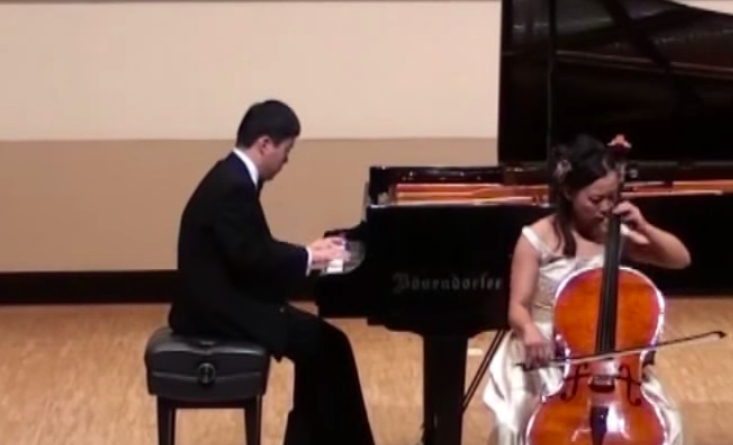 Akihito Ochi is a Japanese gifted pianist. He started playing piano when he was 9 years old and performed his first concert when he was 10.
Watch Akihito Ochi play. 
Who would you add?