To Parents Who Worry About the Future for Your Child With Down Syndrome
---
May 2006. Our oldest daughter had just given her valedictorian speech and graduated. Graduates and families were all milling around congratulating each other. Casual pics were being taken. It was an atmosphere of pure joy. I remember being so proud of our oldest daughter, so much so that we felt the pride was bursting at our seams. She was on her way to UVA and we knew she would be successful at whatever she chose to do. That feeling as a parent is amazing. All the love you have for your child, mixed with pride, joy, and happiness combines and it feels combustible.
Our extended family was there. Dear friends were there. It was happy chaos. And part of that happy chaos was our youngest daughter, Yassy. She was 6, bright-eyed, full of quiet smiles, and happy to see so much joy. I looked at her beautiful face and could not help but worry. I thought, "What will your graduation look like? What does your future look like?" The thoughts of thinking that far ahead made my brain hurt, and made me cry. Yassy has Down syndrome, and I already knew at that time that her roads would be longer and harder.
That moment of fear, worry and crying did not last long that day. But it is cemented in my memory.
And now here we are. June 2020. Yassy just graduated! In a pandemic. In a totally non-traditional way. But it was epic and surpassed any and all expectations we ever had.
Due to her full inclusion in the general ed curriculum, Yassy has a solid educational foundation. Her top five classes were Latin, Anatomy, World Geography, Algebra and Art. She graduated with Highest Honors, National Honor Society and Student Council recognition. She loves her school very much. She was so proud that she gave a graduation speech and sent it to Virginia Senator Tim Kaine. He chose it to be one of the speeches he featured daily in May and June 2020.
Because of the school closures, graduation looked different this year. But her school division made what is usually a one-time event in the Coliseum a three-part event that lasted weeks. Part one was a walk across the stage outside in front of the Coliseum. She got photos with her principal and superintendent socially distanced. Professional photos were taken. Her name, along with Highest Honors, was called as she walked the stage. It was a thoughtful and meaningful experience.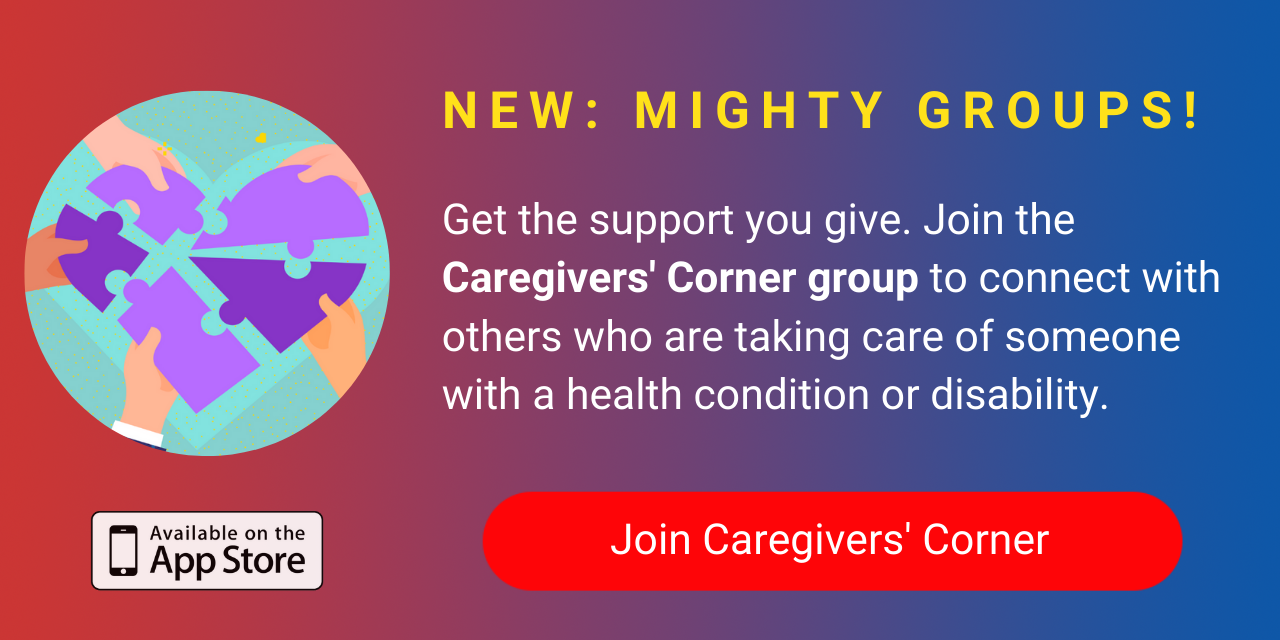 Part two was a virtual graduation. The ceremony and additional speeches were touching and beautiful. She heard her friend, the class president, mention her in her speech. She heard her name called again. This well-planned event was efficient while honoring all traditions for a class of almost 500 students.
Part three was an amazing, historic, parade in which Yassy stood for two hours through the sunroof waving to everyone. The parade went through the community around her school, culminating in a final stretch where she saw all her teachers, administrators, school board, and city council members. Her name was called, and she was handed her diploma sleeve. It was such a happy experience. The best way to describe it is as almost an out of body experience. I do not have adequate words to describe this event, or the gratitude we feel.
Why am I writing this?
I am writing this for all the worried and scared parents behind me — who feel just as I did back in 2006, and many times since. Do not give up! The fully inclusive road is hard, bumpy and full of potholes. But it is worth it. Keep up your hard work and go around the roadblocks you encounter.
I write this for the educators who are rock stars — so they know what a tremendous impact they have on their students' lives. You keep us going! You transform students' self-esteem, results and futures. You make a broken system partially function. You are part of our lives forever.
I write this for the sub-par educators, so they know what can happen if people believe in a child. Many truly do not get it — and rely on labels, stereotypes and old information. Think about this deeply, and please educate yourself to do better. You can start by learning from the rock stars ahead of you and around you. And if you still truly do not believe all children can learn, then please rethink your profession. Not everyone is meant to be a teacher.
I write this for administrators and politicians. Fully inclusive education in 2020 should not be the unicorn that it is. Yassy was fortunate. Not everyone is. I speak up so that more behind her may benefit from the great educators we have. I speak up so we get to a day where all educators are trained to teach all types of learners.
I write this for community members, and employers, so they too see past stereotypes and misinformation. The fact is once a student graduates they have their whole life ahead of them. It takes a great community and great employers to make those lives productive and happy. And this part lasts the longest in anyone's life. Students like Yassy add so much to our collective, inclusive workforce. They are loaded with work ethics and loyalty that is often missing in 2020. So fellow citizens — we need you. We are all in this together.
When you look at the photo of Yassy, please remember there is a large village of support around her that resulted in this glorious day, experience and accomplishment. As our society tries to be more aware of getting to know people different than ourselves, please include people like Yassy in that equation. Get to know someone like her as a friend, a colleague, a mentor or more. The benefits of this for all are joyfully intangible — a truly kinder and gentler world.