A Birthday Letter to My Daughter for Down Syndrome Awareness Month
---
Each year on my daughter's birthday, I write her a letter.
With October being National Down Syndrome Awareness Month, I thought this letter from her 21st birthday would be appropriate to share.
For all those who believe our children with Down syndrome are "afflicted" or do not deserve to be born, here's a different view.
Happy 21st Birthday Rachel!
As I write this morning, I am remembering 21 years ago right
now. You were not due for two more weeks. I was determined not to go to the hospital if it wasn't true labor. A few hours later, I decided maybe it was labor and went to the hospital. Eight hours later, you entered the world screaming and with your hands in the air. You were calling the Hogs*, praising Jesus, dancing and announcing your arrival. All appropriate descriptors.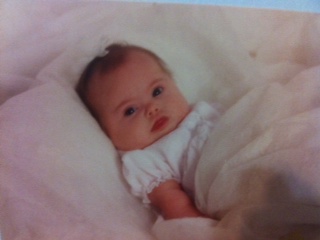 This week as I have reflected on your 21 years, the words that
keep coming to mind are blessing, joyful and beautiful.

Blessing.
You are a blessing and you have been blessed. You have had so many opportunities, and you have created many opportunities. You bless others with your smile, your loyalty, your gift of comforting others, your sixth sense that tells you when others hurt and just by being present. Throughout your journey, you have had a host of cheerleaders.
Joy.
You have been the source of great joy for me, our family and many others. Through the years, we have had such fun celebrating your birthdays and life in general. Veggie Tales, Lizzie McGuire, New York City, Disney Cruises and so much more. You were so excited that we would be spending your 21st in your favorite place, New York City and with two of your favorite people – your Mawmaw and cousin Timi. COVID had other ideas though. While you were disappointed, once we told you Broadway was closed, your positive, joyful attitude returned. You have managed this pandemic better than most.
Beautiful.
Even though I think you are so beautiful, it is not appearance that comes to mind when I think of this word. It is your inner core and spirit. One of your favorite songs says, "He makes beautiful things out of us." God has truly made a beautiful thing out of you and used you to create beauty in a sometimes-ugly world.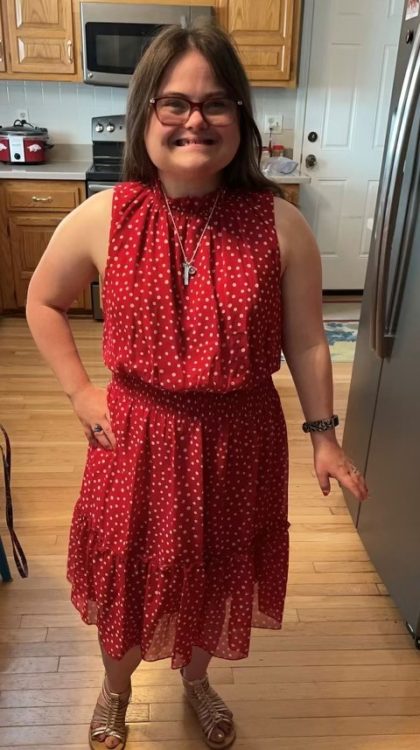 This week I finished reading a book. Near the end of the book, the mother says to her daughter, "You have made my life truly beautiful."
Rachel, you have made my life truly beautiful.
Love,
Mom
(*University of Arkansas Razorback Spirit Chant)