Why 'Spread the Word: Inclusion' Day Means So Much to Me
---
I remember being a freshman in high school in 2009. I'd heard the r-word all too often in the halls of school, and I was always sensitive to it. I knew it to be derogatory, but I felt terribly alone in this. "It's just a word," people would say, "no big deal." But I knew it was never just a word. It was an attitude based in discrimination and ignorance. It found its way into sentences that perpetuated exclusion. It was a jab at my brother, and thus, a jab at me. It reminded me the world thought my brother wasn't worth choosing a different word. The world thought he was "stupid." But I knew better. There was simply no excuse for throwing this word around in an effort to shame another into feeling foolish, and often inadvertently, wounding those with intellectual disabilities.
I remember thinking, something needs to be done about this. And voila — that very year, a fellow high school student (from our neighboring high school because it's a small world after all) shared a speech and started a movement to end the r-word, calling it "Spread the Word to End the Word." He did this all in honor of his sister (who would later go on to be a classmate of my brother), and I was encouraged for two reasons — 1) other young people cared about this too, and they cared enough to really do something, and — 2) siblings of an individual with a disability are not to be messed with.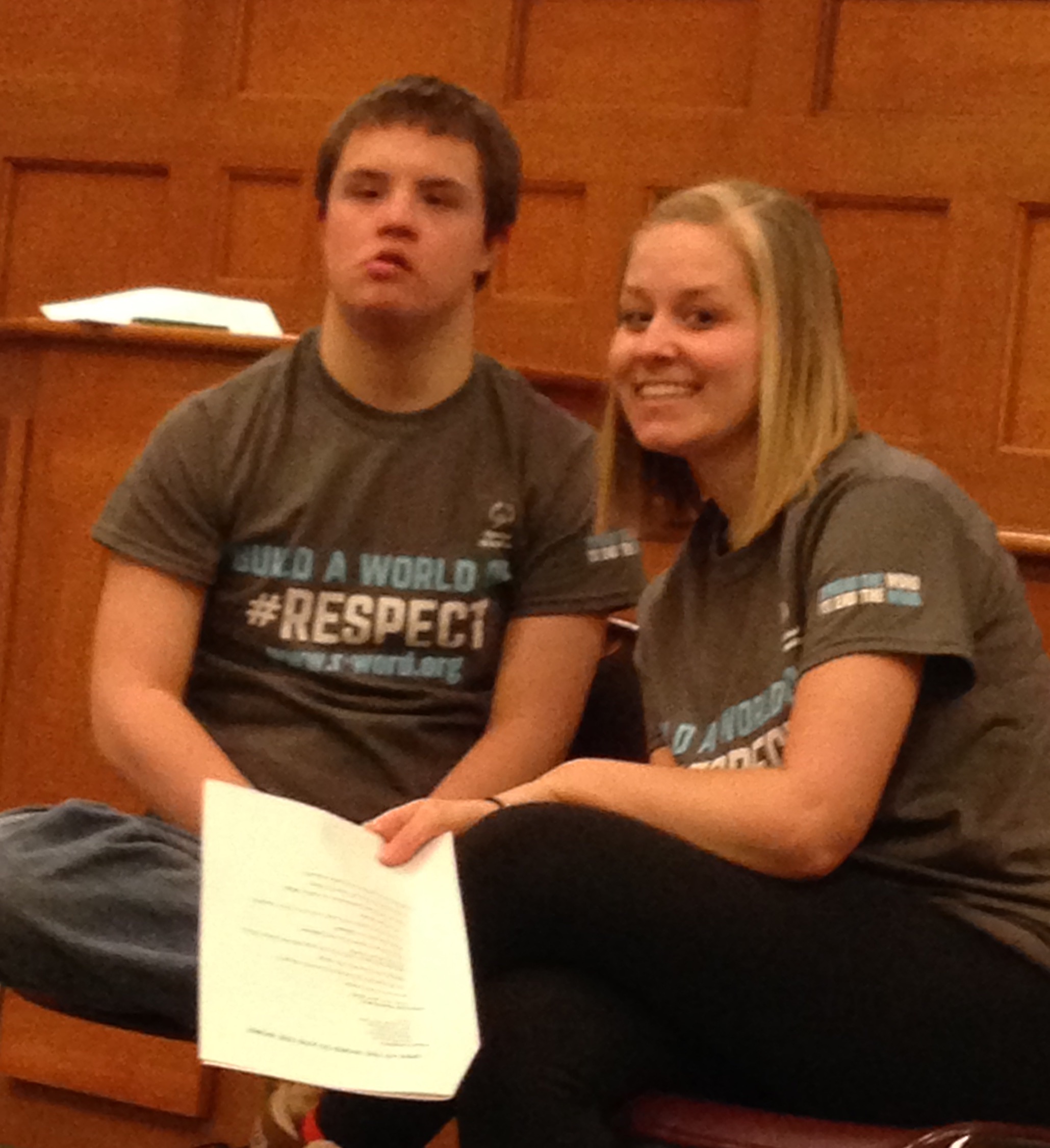 This young man, Soeren, inspired me to take my title as sibling, my fire for justice, and my heart for the hurting and do something. I was younger than him, and at the bottom of the high school totem pole, but if I didn't do something, I feared nobody would. So I did. "Spread the Word to End the Word" became my annual mission to promote friendship and eliminate the r-word from my high school. Then my college. And today, as a teacher, I get to help my middle school students understand the importance of this 11-year campaign and launch their own "Spread the Word" event. Although the r-word is still something I hear on occasion, I am happy to report, I hear it more like twice a year than twice a week, and that is progress, people!
Today, "Spread the Word to End the Word" is in its second year of being called "Spread the Word: Inclusion," because the focus has expanded beyond a single word to invite people into the need for and importance of inclusion for those with intellectual and developmental disabilities. Our language is surely a piece of the puzzle when it comes to the acceptance and celebration of people with differences, but our actions speak louder, don't they?
How will you spread the word for inclusion in your school, workplace, community, and home?
Originally published: March 2, 2020