Read This If You're a Parent of a Child With a Disability
---
It's that time in the holiday season when our news feeds are full of end-of-year reflections and resolutions for the upcoming year. It seems to be even more amplified now as we approach a shiny, new decade. It's easy to get caught up in all the excitement, and even the anxiety of it all. Did we accomplish all of our goals? Have our advocacy efforts been effective? Are we doing as much as we can to help our kids with disabilities reach their full potential?
Those thoughts can be overwhelming. It can be daunting to think ahead to the new year when you don't feel like you've done all you can now.
But parents, please remember this — you are enough.
You may not be an expert yet in your child's diagnosis and rights, but you know what's best for your child.
You may not have sent all the emails, read all the books or made it to all of the appointments, but you loved your kid and you showed up every day to support them as best as you could.
Your highlight reel may not feature the same accomplishments you see on your friends' social media, but you cherished your accomplishments and those of your kiddo.
Your goals for 2020 may not be as ambitious as those you are surely reading this week, but you know what you need to do to continue to best support your child.
You are trying. You are making progress. You are enough.
I'll be here cheering you on. Here's to an amazing 2020!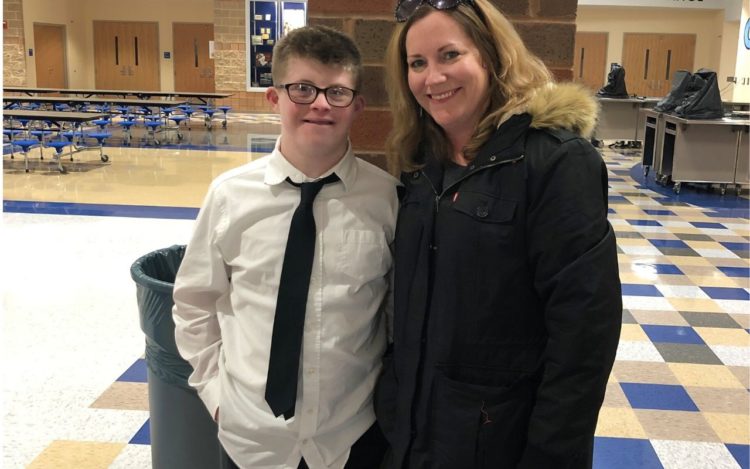 Photo submitted by contributor.
Originally published: January 8, 2020