Walgreens' New Easter Store Display Features a Girl With Down Syndrome
---
If you head over to your local Walgreens, you may see a welcoming display of inclusion. This spring, Walgreens' Easter display features Grace Driscoll, a 6-year-old with Down syndrome.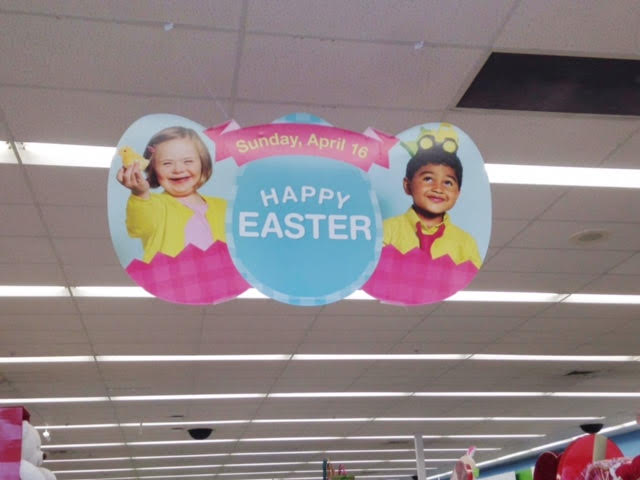 Grace is the daughter of Kathryn Driscoll, the founder of Changing the Face of Beauty, a nonprofit organization dedicated to making advertising more inclusive. "Kids of all abilities love to dress up for Halloween, send valentines to their friends and celebrate Easter with the Easter bunny," Driscoll said. "Advertising should reflect all the faces that enjoy these holidays and I am proud to see Walgreens doing so."
Walgreens joins a growing list of companies celebrating inclusion in its advertising. After a viral campaign asking OshKosh B'gosh to feature a young boy with Down syndrome, Asher Nash, in its advertising, Carter's Inc., its parent company has committed to casting children of different abilities. Gap, Target, Kmart and Tommy Hilfiger have launched more inclusive advertising as well.
"It is important that the disability community be seen in advertising all the time," Driscoll told The Mighty. "Ads like these tell the largest minority in the world, the disability community, that we see you and we value you as a consumer."
Walgreens' inclusive Easter display will be featured at Walgreens locations throughout the country.