When I Realized the True Meaning of the R-Word and the Weight It Carried
---
I grew up in the 80s and 90s where using derogatory slang
words was somehow acceptable. The R-word along with other inappropriate terms came out of my mouth often. I am not proud to have to admit this, however, I can very confidently say that as I have grown so has my mind, my vocabulary and my empathy towards people and their feelings. All too often I hear people say, words are just words. Yes, but they also carry weight, the amount of weight they carry depends on who you are and/or the challenges you have had to face.
This became very apparent to me one day as I was driving home from work and someone cut me off. I got frustrated at the driver and yelled out to him in my car where only I could hear, "Where did you get your license you R-word…" That's when it happened for me…my AHA moment!  The time I realized the true meaning of a word and the weight it carried. I felt like I just got sucker punched in the gut by the incredible hulk, I immediately started crying and vowed to never use that word again.
What made me react this way? I was in my second trimester of my
very first pregnancy. Three weeks prior to this incident, my husband and I found out that the baby I was carrying was going to be born with  Down syndrome. So this word that used to escape my mouth from time to time just grew a face…my child's face! This is the
word that I used to describe something or someone that was less than, "not normal, not smart, brainless, deficient, dense, empty-headed, foolish, half-witted, idiotic, inane, meaningless, mindless, moronic, pointless, senseless, simple, simple-minded, slow, unthinking, witless, doltish," do you get the point? There were so many other words to use, instead I chose to use the one word that actually meant something completely different. The R-word for those that don't realize it, was an acceptable medical term used to describe a person with Down syndrome and or other intellectual disabilities.
So by calling someone the R-word I am ultimately saying that the person has Down syndrome, but it is never used as a term of endearment. It is used along with a negative connotation as if it's the worse thing you could ever be. My son's genetic makeup is at the brunt of an insult…how disgusting did I feel? Why did I not realize this sooner? Why did it take me having a child with Down syndrome to realize this? I can't answer confidently, but one thing I did know for sure was now that I know better I had to do better! I had to advocate for people to stop using the R-word. I knew quite a few people in my inner circle of family and friends who used the word, and every time I heard it, I had the same feeling — a sucker punch to the gut by the incredible hulk. That feeling has still not changed to this very day! I can only hope that over the last six years I have helped give a face to that word for others around me including my family and friends now that they have gotten to know the sweet, loving, incredible little boy of mine.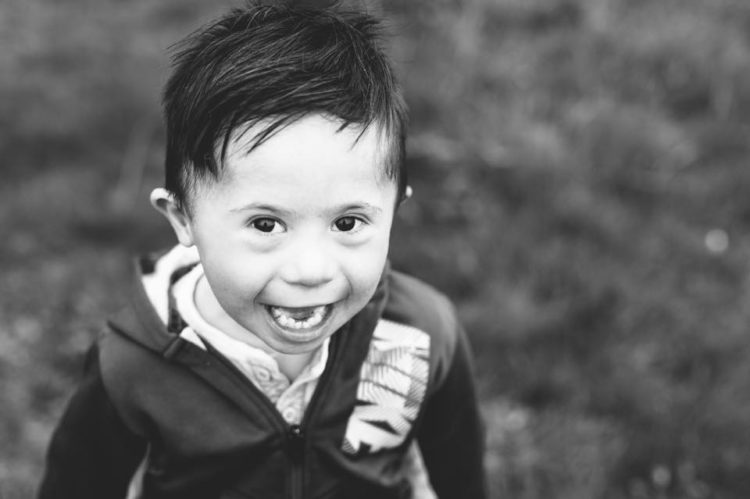 I hope that they no longer choose to use that word knowing how much weight it carries for me and my family, and if they love and respect myself and my family they would have stopped using the word, and not just around me. Even if the intention was to never "mean it in that way" (which is a lame excuse in my opinion)! There is only one definition of the R-word so please save yourself some time by trying to excuse it to me and just please, please, please stop using it.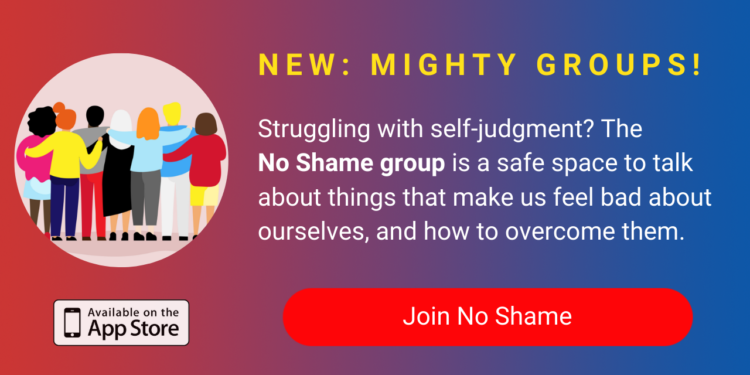 So, I leave you with this— the next time that word tries to escape your lips, look above at the list of words and maybe choose one of them instead.
I vowed from that day forward that I would forever advocate for people with Down syndrome and any exceptionality and will call out people no matter where I was.
I have stayed true to this promise, I have lost friends, confronted complete strangers, called out friends and family members and will continue to do so until the day I can no longer.
Photo submitted by contributor.