The Boy With Muscular Dystrophy Who Inspired Me to Write a Children's Book
---
I've been a special education teacher for 21 years, developing a passion for disabilities by growing up with my brother who has cri-du-chat syndrome. For 14 years, I taught students with moderate cognitive impairments and loved when I came across a book with disabilities I could share, but always wished the stories weren't just about the disability. I also wanted to read them stories that could hold their attention but weren't babyish, since I was teaching high school-age students.
When I became a homebound teacher, teaching students with severe multiple impairments and who were immune-compromised, I got to work with Zac. Zac had been a legend at the school I had come from, known for his inappropriate mouth and charismatic personality. He had Duchenne muscular dystrophy and I went in not believing this condition would take his life. During the years I was teaching him, God put a desire in my heart to write a children's book. My students weren't represented in books often and I wanted to change that. I wanted to write a chapter book where the story was the focus, not the disability.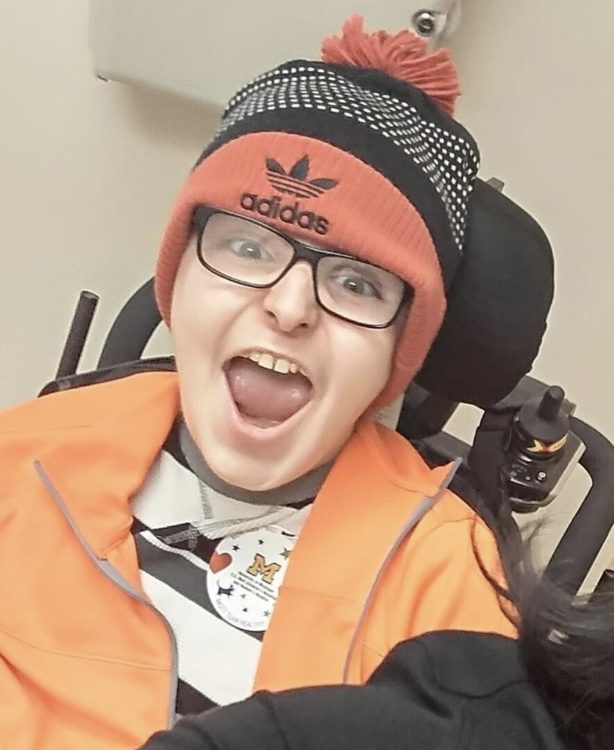 I recruited the help of my son who was only 8 at the time, and we got to work on the story of "Zac's Mighty Wheels and the Giant Problem." It was a slow process with working full-time but the yearning to finish got very strong in 2020, four years after beginning the process. "Zac's Mighty Wheels" became a story of Zac making a wish in a wishing well for the wheelchair of his dreams. Unfortunately, he was not the only one that found the wishing well that day and a giant bully emerges. With Zac's super-wheelchair and the help of his friends, who also have disabilities, he saves the town from destruction.
The story was published in April of 2020, just five months after the real-life Zac passed away. Although he never heard the finished story, I hope he's looking down and proud of the legacy he left. 10% of profits go to Zac's Duchenne Muscular Dystrophy Foundation.
Book two of the series is being written now with plans of introducing new disabilities in each book. It's important for people to see themselves represented in books, and others in the general education community to see people with all abilities as main characters who have a place in our communities. I'm hoping to fill that gap in the industry.
Originally published: October 21, 2021